Hi fellow travelers,
The climate up North in Norway around the province of Troms is quite interesting, this time of the year you can go in one hour from a warm sunny beach (20 degrees Celcius) to snowy mountains where it is still possible to ski and temperature was around 5 degrees Celsius. And it isn't even that far of a driving distance, it takes a while to get to the other place because there is no straight flat road for longer than a couple of 100 meters in this part of Norway :)
So, in one day we went from a beachy sunny place called Ersfjord to a colder white landscape somewhere in the middle of Kvaloya, both of them gave me goosebumps. I might just have to go and live here...
There wasn't a lot of wind so I got to use the drone again and all of the pictures are shot with my DJI Spark, which finally allowed me to fly to about 500 meters. It is sort of scary to be up that high, because a lot of the times I get a failed connection reading on my phone and I am scared the drone will just come crashing down from the sky, but so far I have always been able to regain connection and as a result I love some of the images I was able to take. The views from above can grasp the beauty of this environment so much better!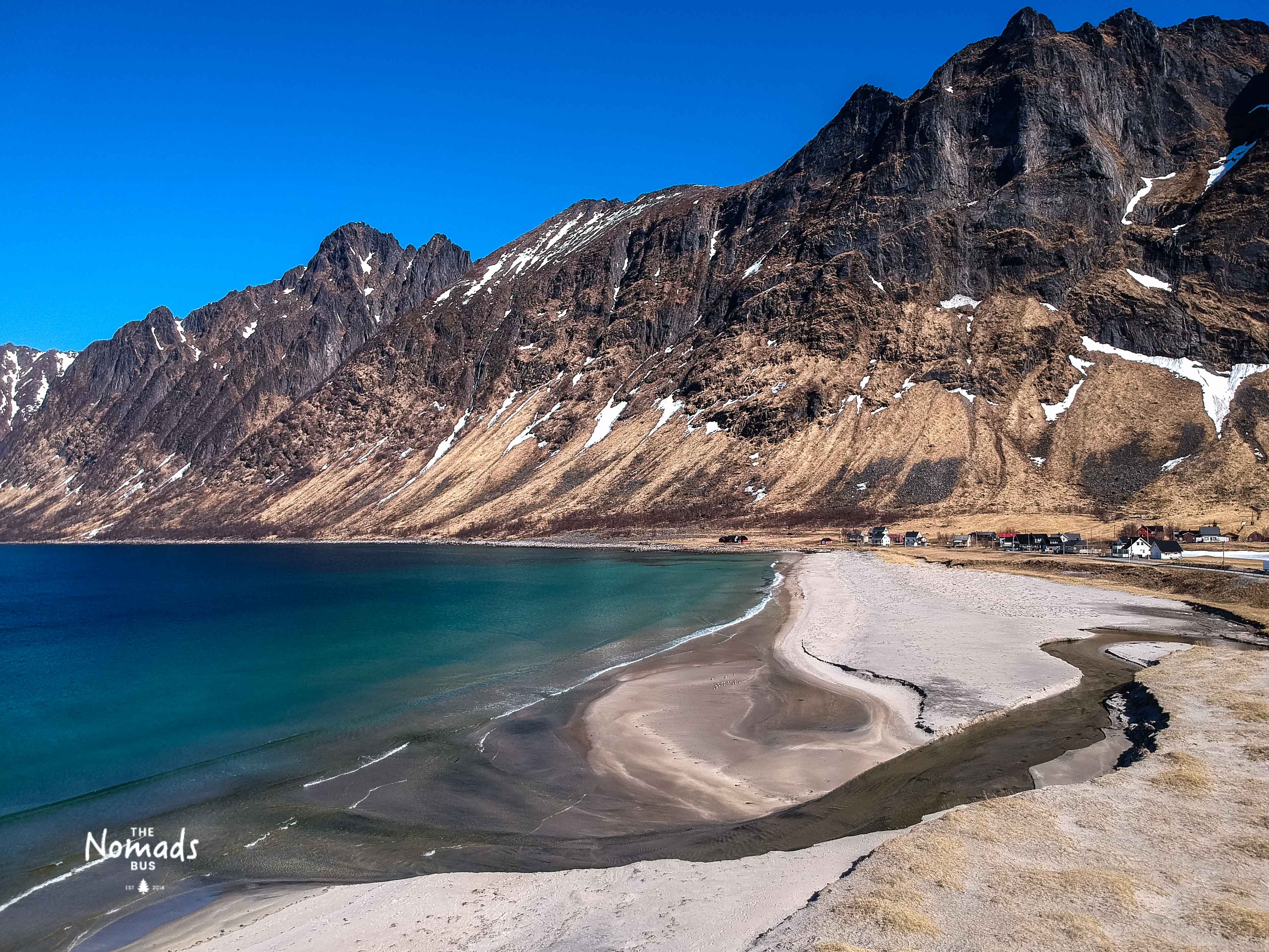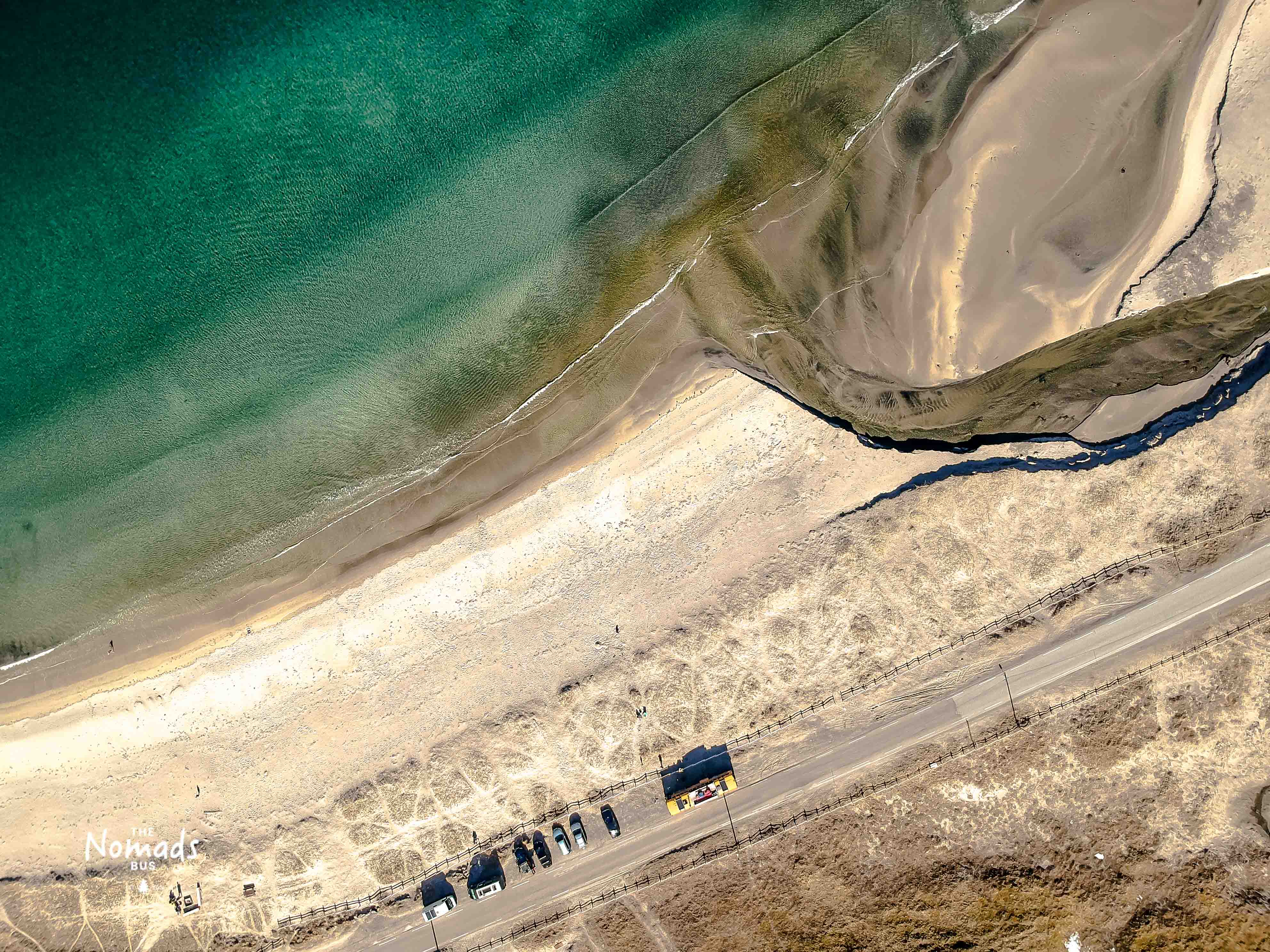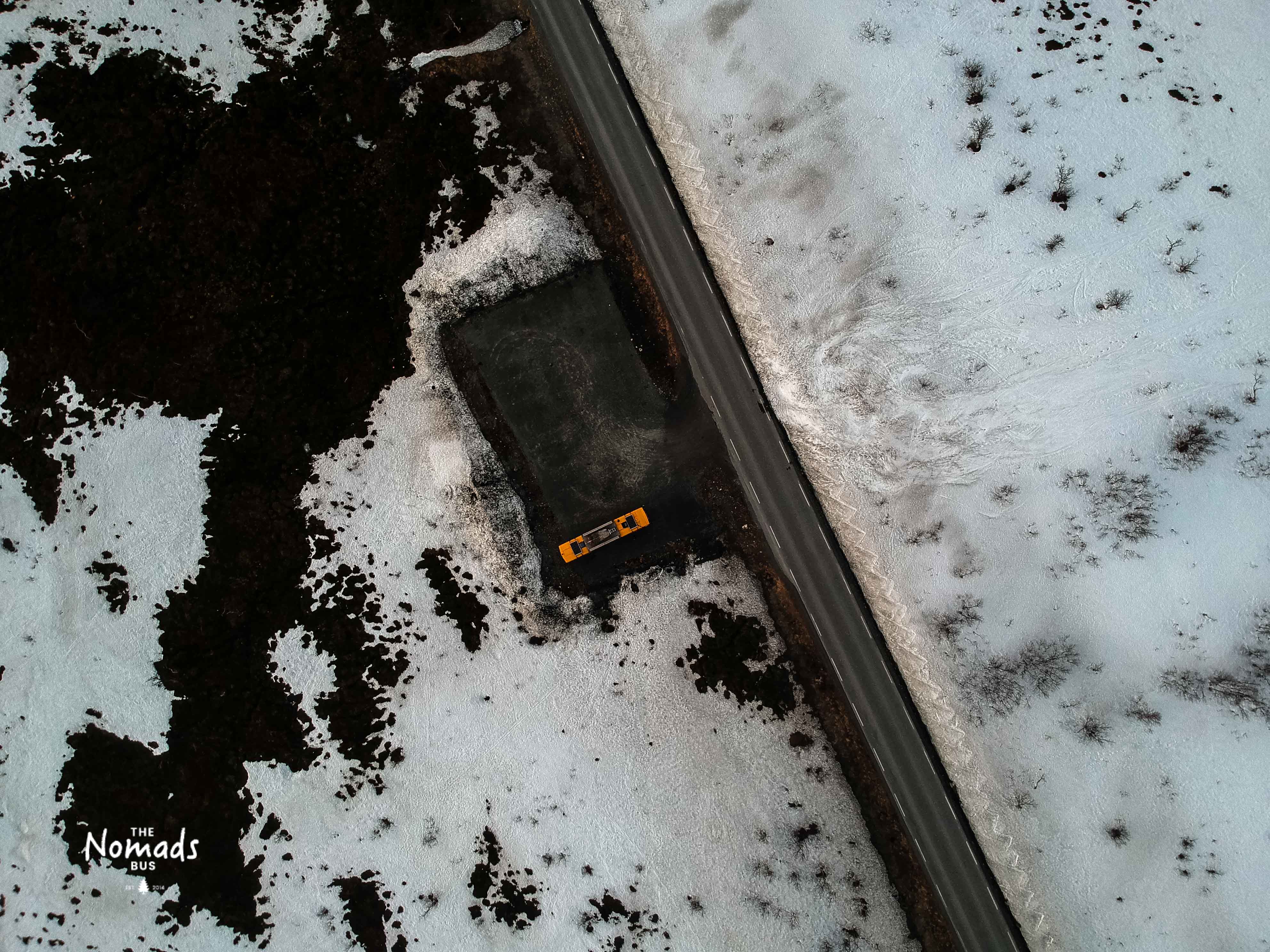 The #letsbenomads community
Do you own a van? Do you work and travel? Or do you live in a bus/truck and go on adventures? Follow @toocurious, tag relevant content with #letsbenomads and get a chance to be resteemed and upvoted on our page!
All the best to all of you and please let us know in the comments what you think about our project, we are always ready to improve based on the feedback we get from our community.
We upvote sincere comments and our long term Steemit goal is to build a true 'traveling/living on wheels' community that can support each other through a strong on and offline connection. If you want to collaborate with us in any way, just give a shout!