Each temple has it's own meaning and symbol in Korean Buddhism.
There are tri gem (triratna) in Buddhism, Buddha, Teachings and monk, which consist of Buddhism.
Songgwangsa temple have been represented "Monks" among triratna in Korean Buudhism.
Monk Beopjeong who I introduced you as one of the most prominent master in Korean society, became a monk in this temple.
I had visited this temple several times until now.
When I got to the temple this time, it began to rain.
When I arrived at the temple, the large size of main entrance gate waited for me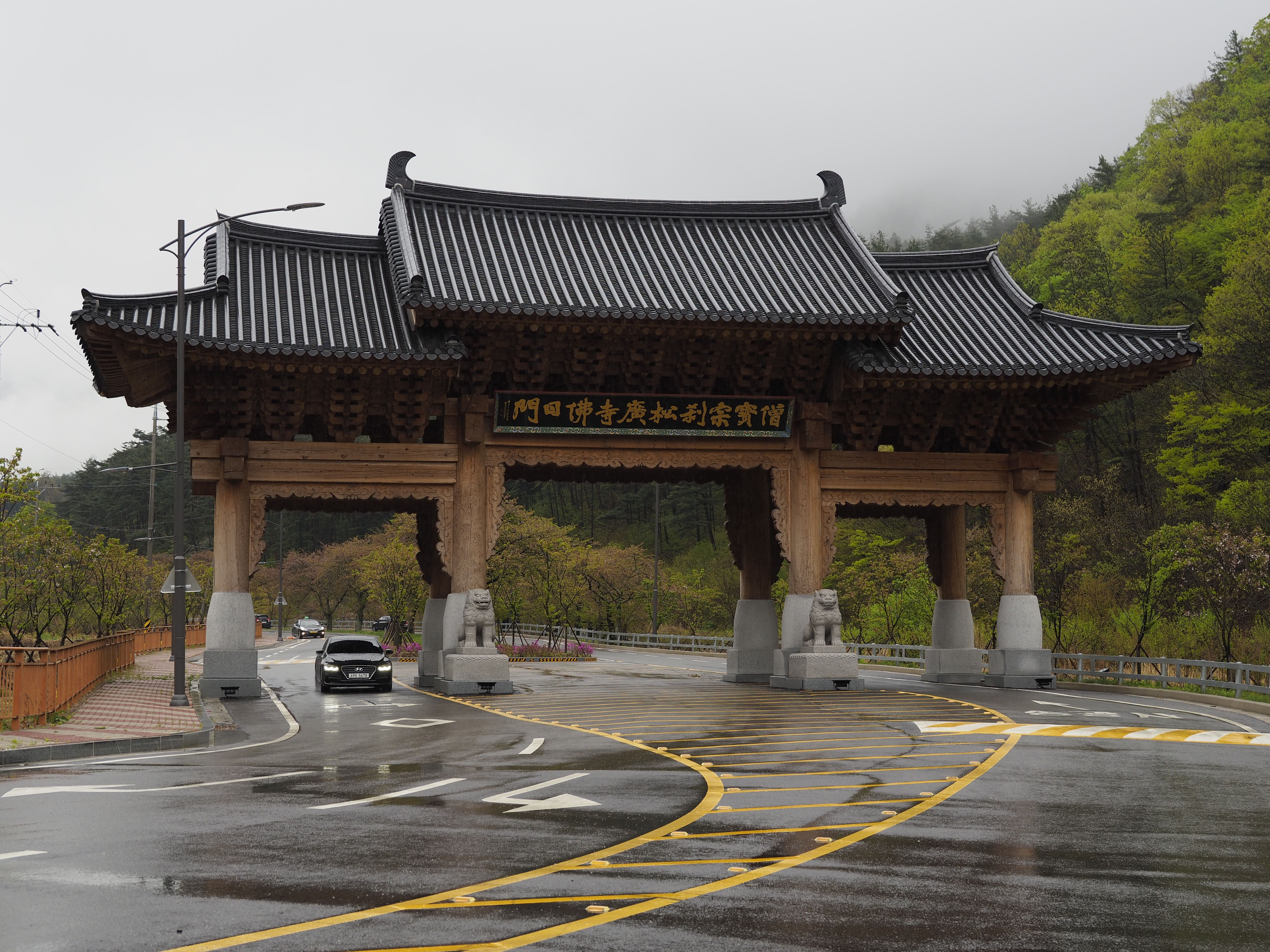 Passing through the main entrance gate, I walked along the stream to the temple.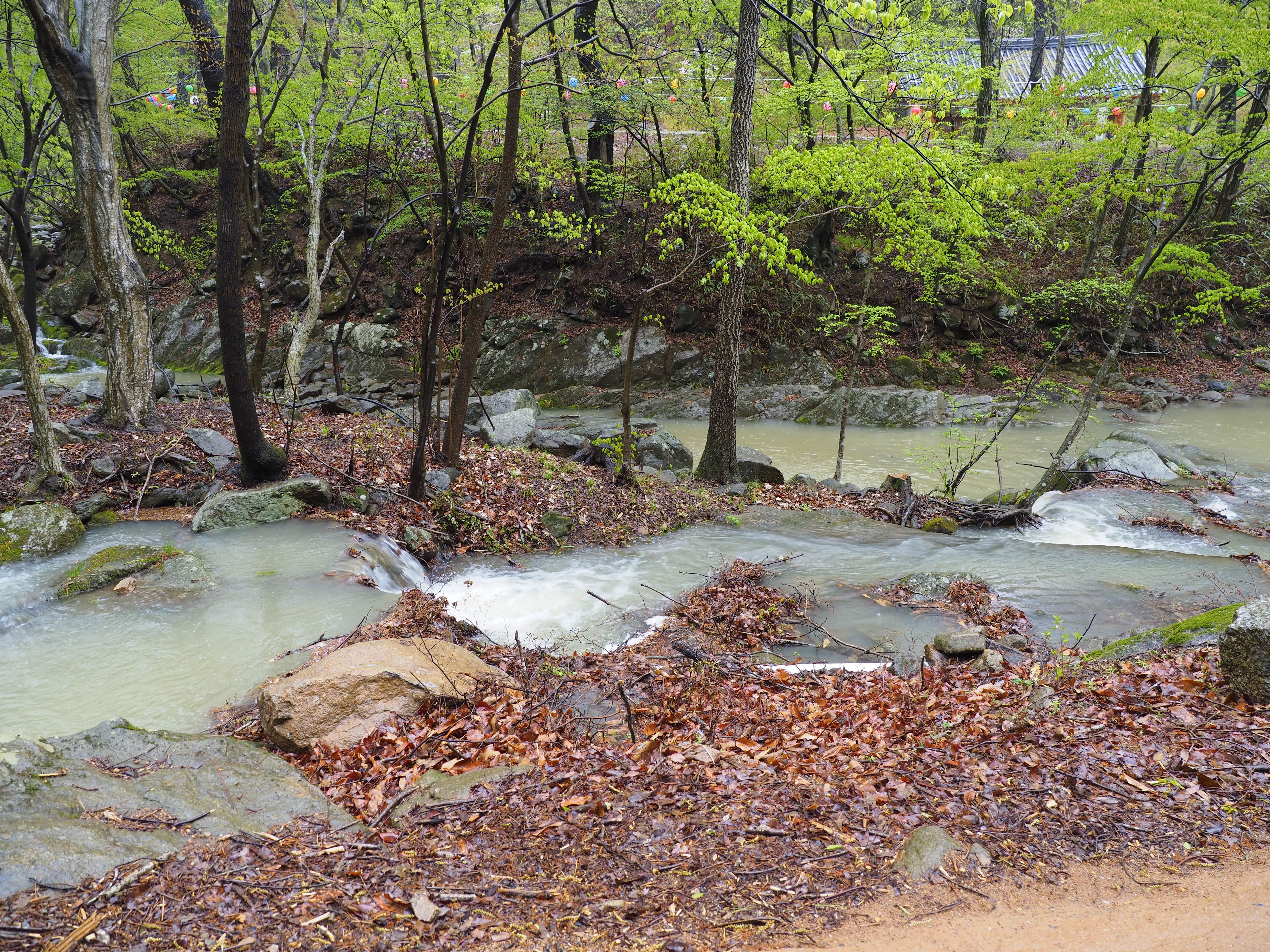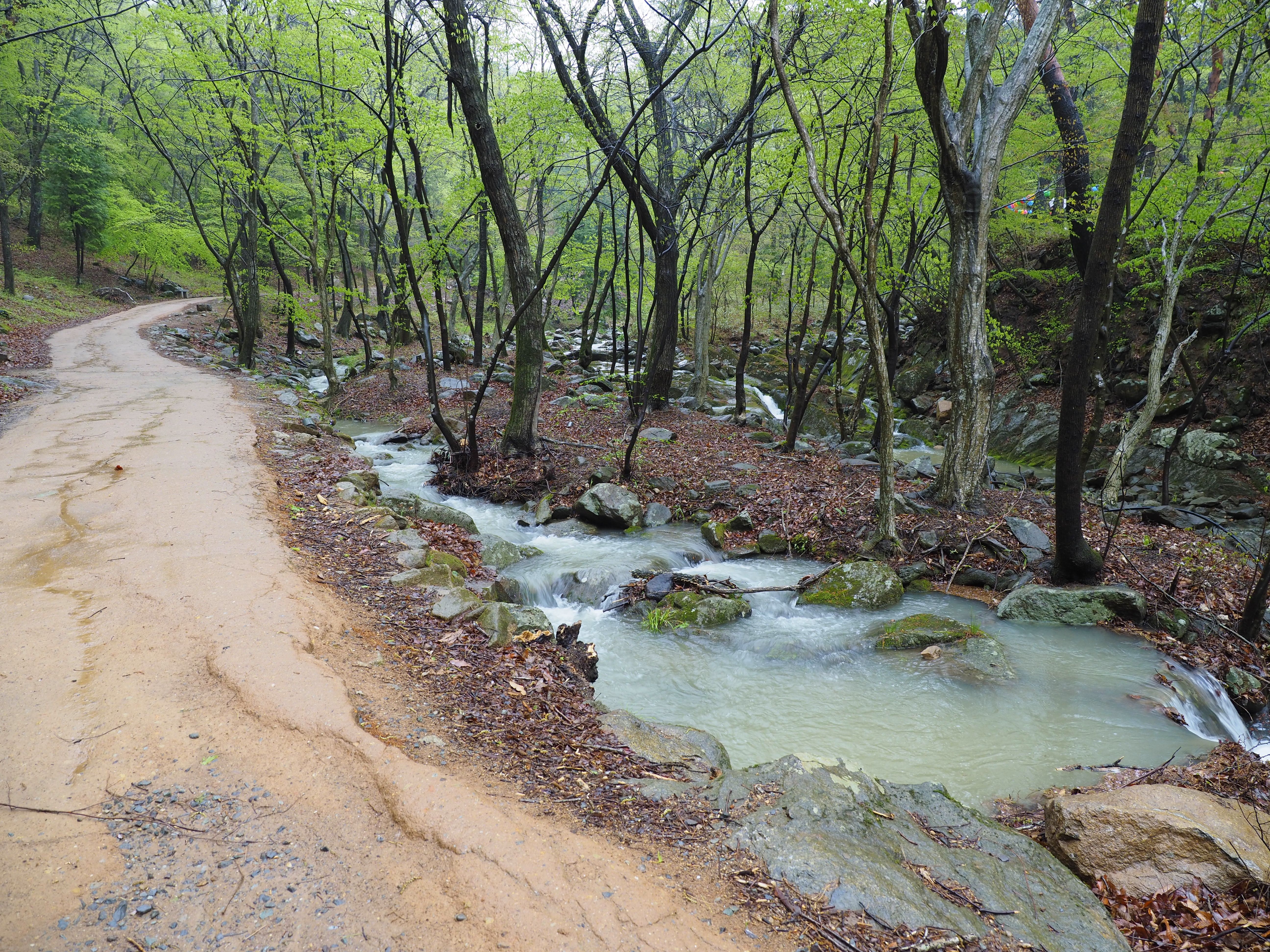 The scenery along the stream was so awesome.
The atmosphere the rain made seemed to make me feel comfortable.
And the fog made the scenery mysterious.
I felt calm and tranquility while walking to the temple.
On the way to the temple, I took several scenes as below.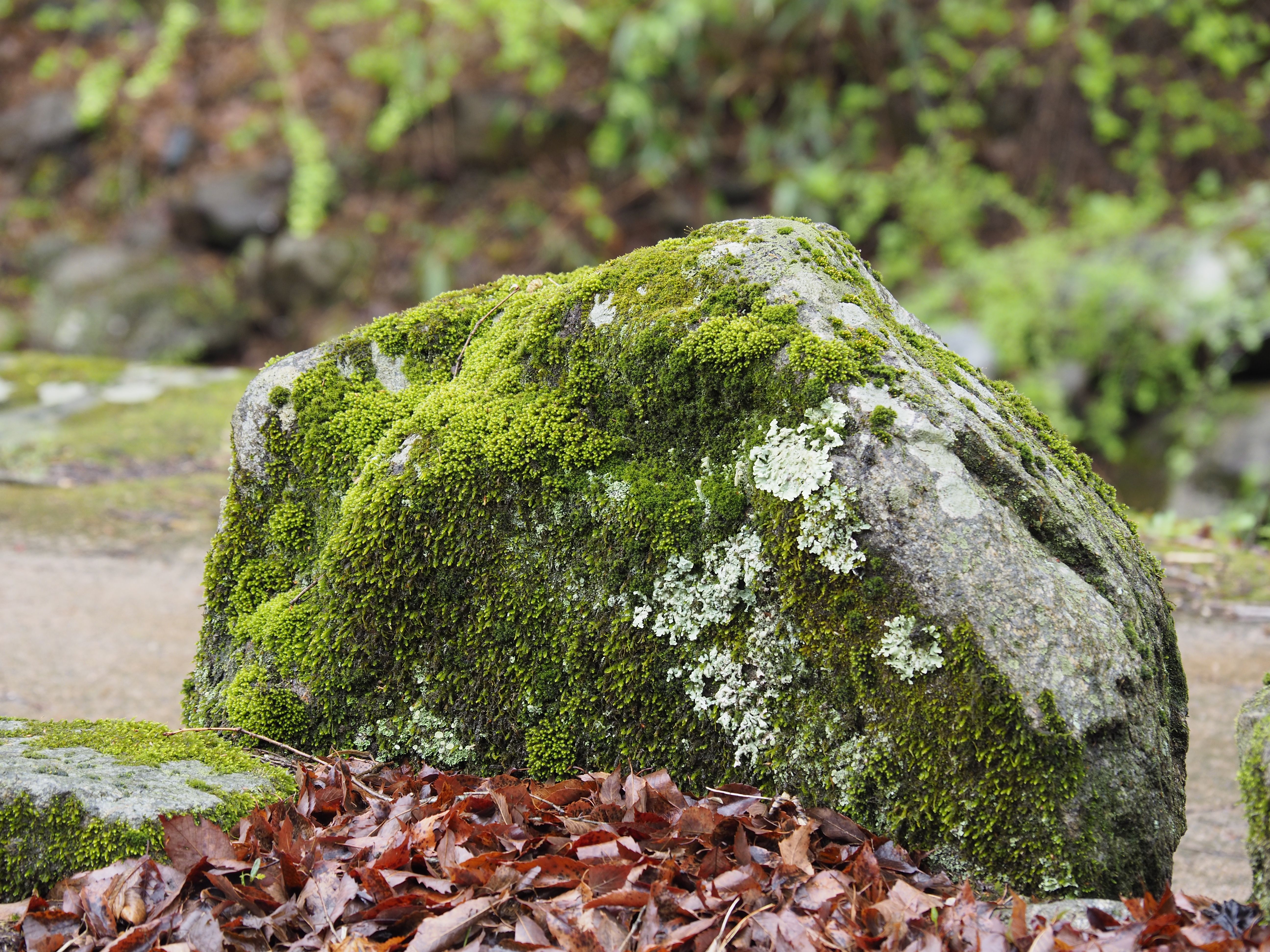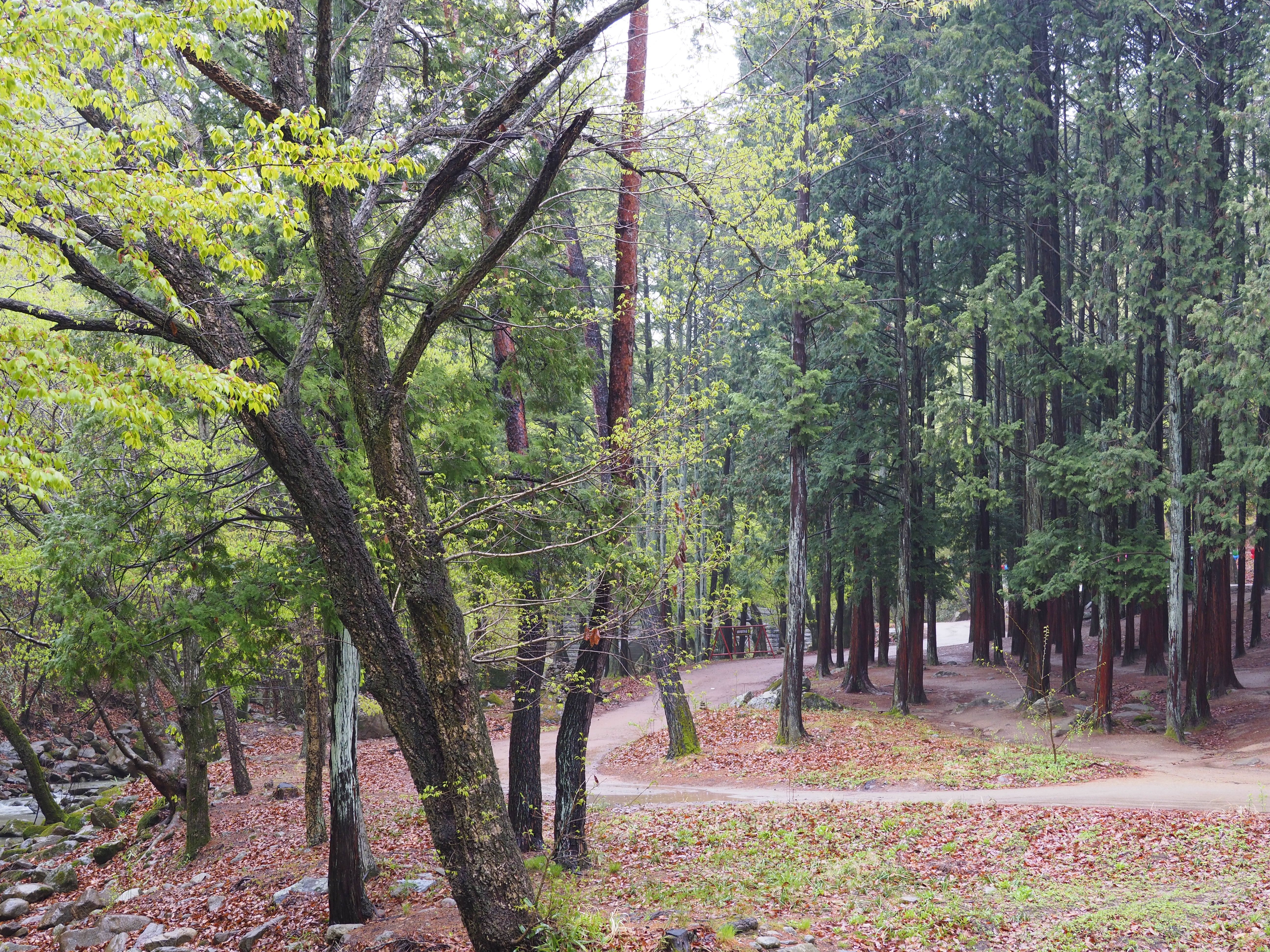 Finally I arrived at the temple.