Hawthorn Football Club President Jeff Kennet has criticised AFL for planning to play in India this year. As part of a strategy to grow the game, AFL has played in China last year and wants to explore India in 2018. Kennet wants the game to sustain and grow locally before it ventures out. He thinks it's a waste of money to try and grow the game in India and China.
Kennet has a fair point. Growing a game in India is a political task. There's a huge risk that AFL will digress from merely building a passion in India. Cricket is entrenched in the society and is taking away any life support that is left for Hockey and Soccer. Local sporting clubs that aren't cricket based find it hard to sustain. To grow Aussie Rules is a big ask although not impossible.
AFL has already entered China and must wait for this to show results before it touches Indian soil. It's probably in the interest of AFL to continue with its China strategy and refine it's approach to make it a success there. Last year fans from Australia, expats and a small contingent of local Chinese watched Port Adelaide beating Gold Coast by 72 points. Definitely it was a game starter. Although not a massive success, this was a good beginning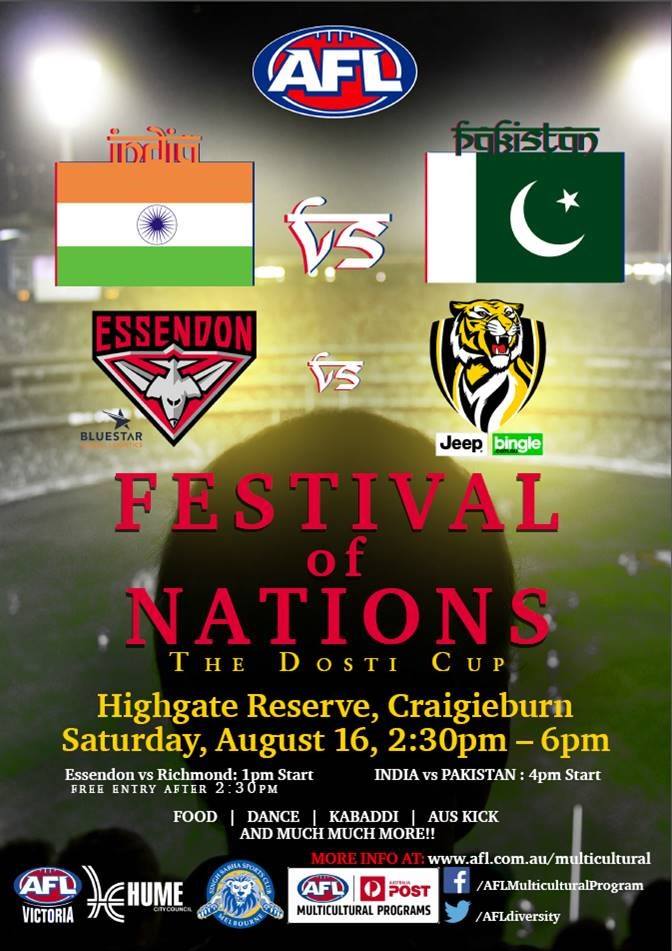 When it comes to India, AFL needs to invest more time and resources in building the game with the Indian diaspora first in Australia. Going to India and playing has an advantage of making the game known in the sub continent. But it's not going to be a success by any account.
There is already work happening at the grass root levels to grow the game among Indians. Australian Rules Football Association of India (ARFAI) is currently organising Championships for teams in India. Around 200 players from across India played at the Championship and AFL/Essendon FC legend Kevin Sheedy went down to India to attend the finals last year in January. Seven Indian states participated in the game.
AFL International is also in place and has been running since 2014 with very little oxygen for it to grow. Essendon has successfully pioneered a tournament where they have rallied young Indian Australians and Pakistani Australians to play each other. They've even hired a full time staff and flew him to Australia to grow the game. Essendon's Sudip Chakroborthy over the years has worked hard in generating interest in the game among Indian Australians and the youth in India.
Although they are not sell out tournaments, there's a lot of interest in the game and AFL needs to wholeheartedly back these initiatives before it can venture into India. Australia has close to a million overseas born Indians. AFL's strategy to invest in migrant communities living in Australia to grow the game overseas is more important than flying players to India to grow the game.
With both these tournaments in play, AFL has an obligation to throw its weight behind these initiatives.