This is my entry for today´s #streetphotography contest hosted by @juliank.
I've posted a few times about my travels to Cuba in November 2016. It was an interesting time to be in Cuba during the US Presidential Election and just a couple weeks before the passing of Fidel Castro.
During our visit to the Plaza de San Franciscoin Old Havana (which is one of the main plazas build in the 17th century), we came across this group of Cuban Cadets -- quite a scene.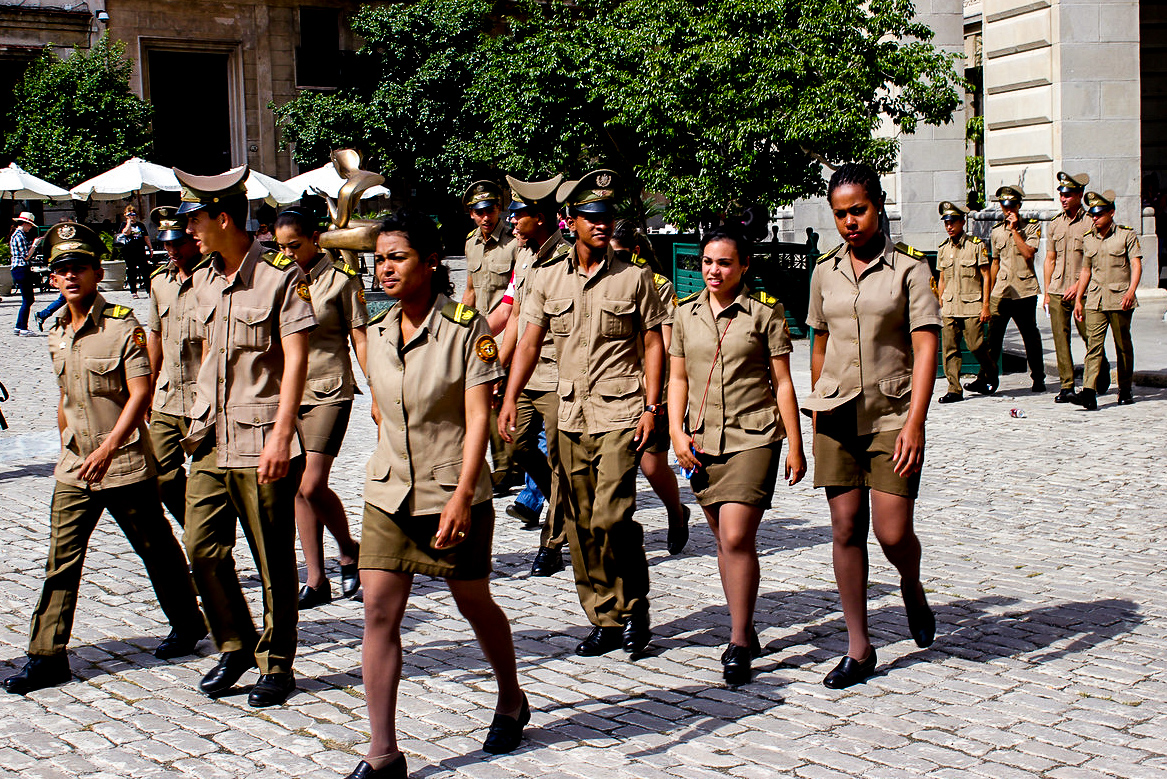 Click image to view full size.
Please visit my previous Cuba blogs:
Color Challenge ~ Thursday Green
Cuban "Field of Dreams"
Old Havana
Time Travel Havana Cuba
Cruising El Malecón Havana
Thank you for visiting and interesting comments get Upvoted.
(All images are by the author and original content, created expressly for Steemit).
(© 2018 @armentor. All rights reserved.)