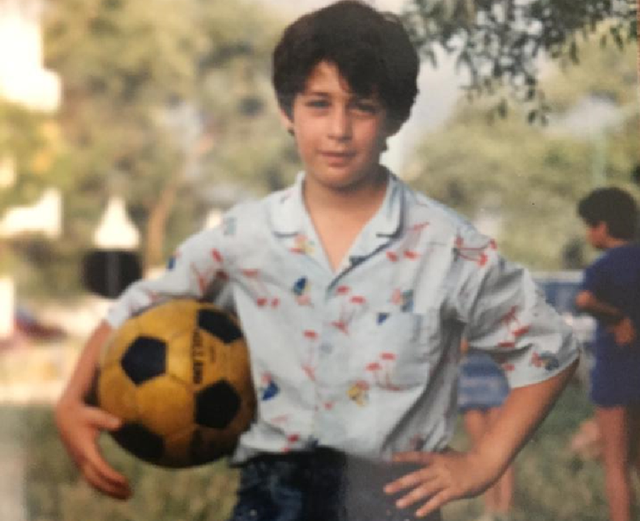 Hello everyone.. I have decided to write my own history about sports. It is not really about any prize, i just want to have a document with photos about my sports history.. I would share this link with everyone at anytime untill i die.. When i read Stipm's post i've just hold myself and thought about past.. I saw that i was always in sports, playing and watching. It is still the same.. I am doing many sports and everyday i am watching football, basketball, tennis, cycling, snooker, skiing etc. on BeinSports which is biggest in Europe which i pay for it. Also on EuroSports 1 and 2 channels which i always check first when i open the TV. I have quitted all sports i played before i got proffessional (except football for little while) but i would never leave sports because it is nearly all of my life all of my fun..
My first sports was football obviously, in the neighborhood in streets and gardens we always used to play football. Even when we don't have a ball we were using the coca-cola cans instead of the balls. Also in school when we had lessons brake we were doing the same for 10 minutes. I used to tear my school trousers and shoes and my mother was always angry with me :) Unfortunately i don't see any children playing football in neighborhoods anymore because they would like to playing with their i-pads :/ But when i have a change see someone playing footbal in anywhere i always join and play.. Here is our ball which we played football below :) 👇👇👇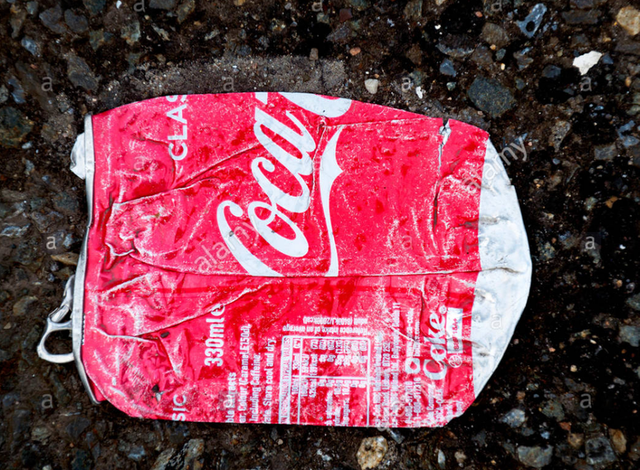 SWIMMING: As i said the football was main sport and all boys was playing it in everywhere in my country. (By the way i am 41 years old and living in Istanbul / Turkey.) That was just like any childhood game that we played, that wasn't just sport. My real sports history started when i was 5 years old in 1983. In summer holiday my father started to send me a summer swimming school in Kurucesme where is the Galatasaray island. We had a great time there and i've spent my 3 summer vacation there which was 90 days for each year. I was lucky to be there because in 80's there were lots of poor people in my country thank God that my father was wealhty man.. After 3 years i got my swimming licence in 1986 and became a swimmer. I was going for swimming trainings for 5 times a week and that is the main reason to still have a strong and shaped body. I was there until 1988 and then i started to play water polo and quitted to swim there. We reach there with small boats they were ring service in every 15 minutes. The island was in the middele of bosphorus and the pool was filled with sea water. We could see some fish while we swimming :) The Galatasaray island was just like this in 1980's 👇👇👇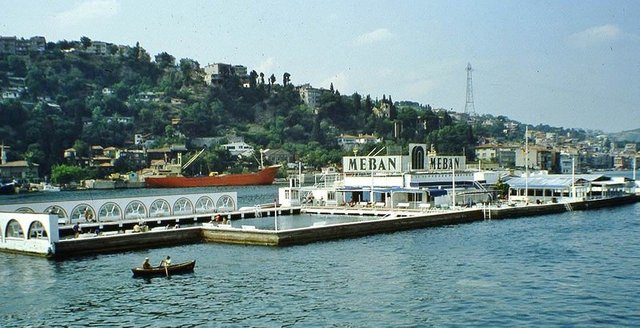 Later in 2000's the island turned a club which was very popular. There was several high quality restaurants and night clubs in the island. When some rich or famous people visit Istanbul they always brought there for have fun. The swimming pool started to use for daily use and the swimming races was over.. The island was just like this one in 2000's 👇👇👇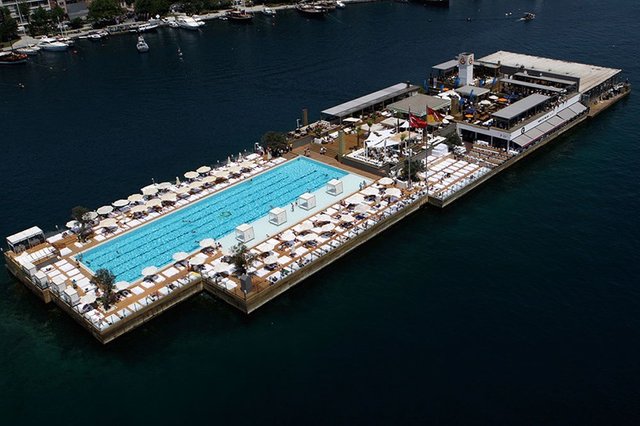 And last year unfortunately new goverment decided to demolish this island and the case went to court. I feel very bad about this decision because i had lots of great memory there.. Here you can see the island todays photo 👇👇👇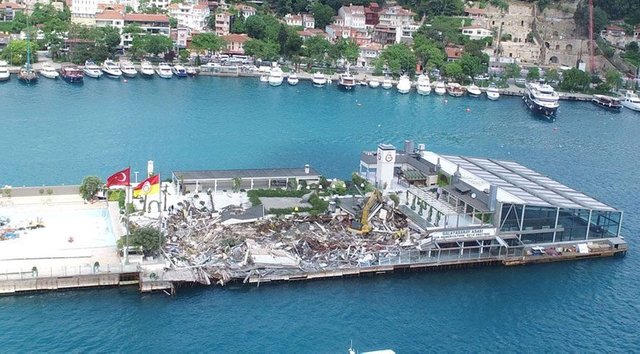 WATER POLO: As i said i have started to play water polo in 1988 in ENKA which was the greatest place to play any sports there. I was chosen for them in audition, i really didn't have any idea about water polo but that was seem very cool sport for me and also i could stil swim while i was playing water polo. Anyway i started play it, but the trainings was too hard, maybe 5 times harder than swimming. In our first 4 months we have never touched that yellow ball, we always trained and trained.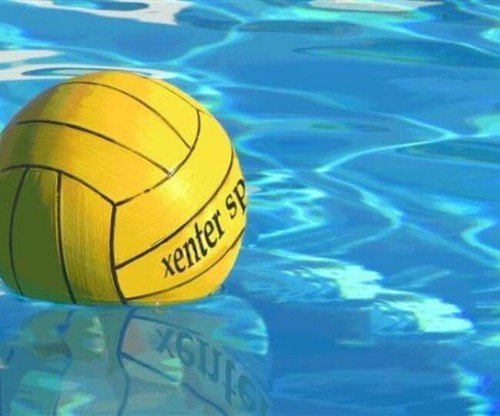 After we started to having training with ball we had some practice games but i was made my mind and i wasn't going to play this sport anymore. Also i couldn't have good relationship with our coach and after 7 months i have quitted playing..
TENNIS: My father used to play tennis in Levent Tennis Club in Istanbul, and he bought me tennis racket when i was 6 or 7 years old and i played some tennis with my friend in my fathers club but that was more than a childish playing, we just hit the tennis balls without knowing any style and rules.. After i quit playing water polo i used to go to that club with my father every day and got some tennis lessons in 1988 winter. I have learned all the rules and playing styles at that time and that's why now i playing tennis. In 1 and half year i played tennis everyday, got my license and joined some tournaments for kids. I haven't got any championships but i got one medal for being 3rd and some certificate of achievement. Unfortunately i couldn't save any of them, i don't have any idea where are those things.. As i said those 1.5 years was very good for me because i kept playing tennis and i still can and i love to play it. I am playing tennis in Levent Tenis Club 👇👇👇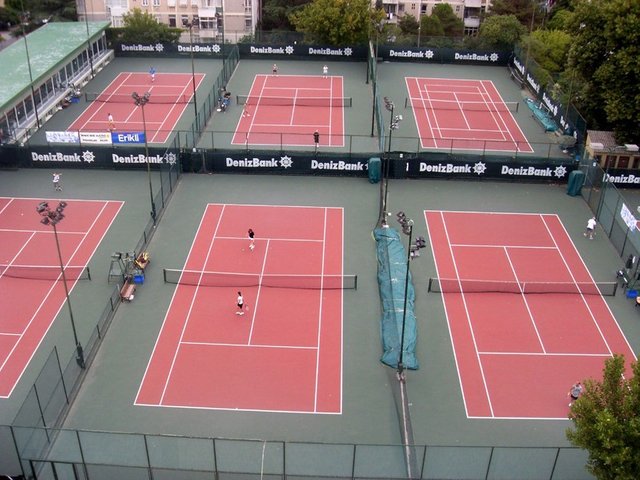 And in Darka Tatil Koyu where is our summer house and i live there for 4 months (the photo is mine:) 👇👇👇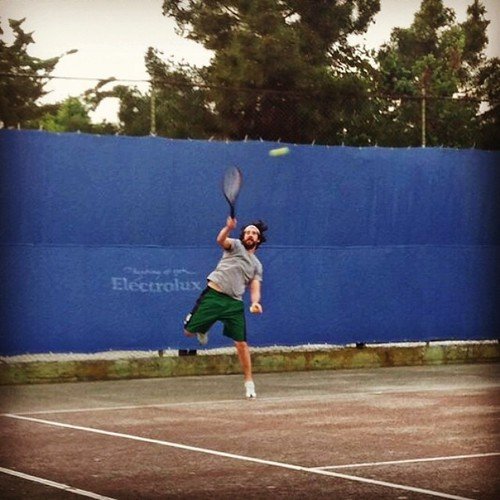 I was always playing football as i said while i was swimming or playing water polo too. Everyday.. Until it gets dark.. Also my family knew that i love football too.. I have joined the audition for Mecidiyekoy football club and chosen in 1990. The club was very close to my house and everyday after scholl i go there and got trained and watched the A team. My scool was starting at 8 o'clock in the morning until 2 pm. After that i come home and wear my football stuffs and go to the club and stay there until evening.And for the weekends i went there all day long.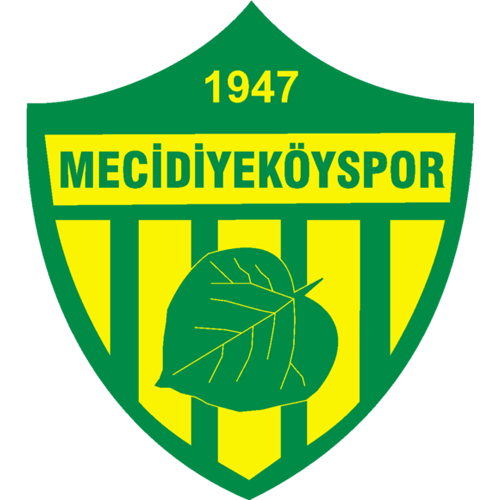 I've stayed there between 1990-1992 and played for 12-14 years young league at the right wing position. I had very unlucky illnes in August 1992 from my appendicitis. I had very big appendectomy operation which took like 12 hours. After that i had to stayed at the hospital for 2 months and had to rest for more 4 months. I coudn't join any trainings and that was starting of new season.. I was going to play for one big league for 14-16 young squad.. Anyways, that was the end of story for me in Mecidiyekoyspor.. I was very unhappy because i was really enjoying playing football there..
The photo is new but my house was there, too close for the training field 👇👇👇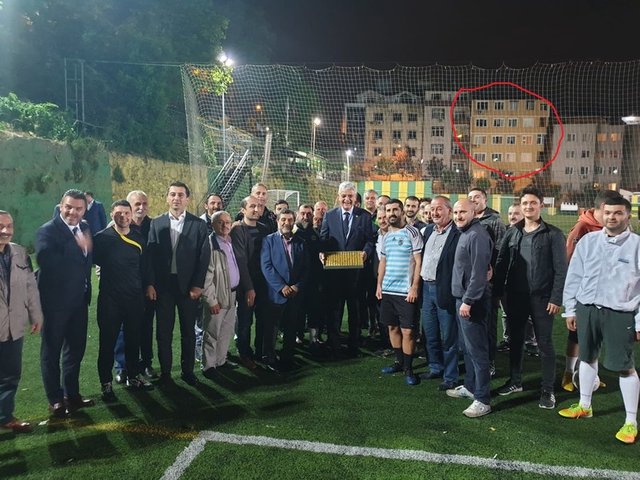 BASKETBALL: After i got healed i wanted to play basketball. I was actually playing basketball on the street courts and in school but that was just a game for me.. Also my family There was basketball course in Besiktas club, (which is my favourite club) i did joined that course and learned everything about basketball.. I never turned pro in basketball but i used to play many matches in amateur league for my age until 1994.. Also that time my basketball and NBA love started which carried me my next proffesional business life. I will tell you that later in my story.. Here are our old basketball arenas photos which i could find on internet which named Ahmet Fetgeri Sports Arena 👇👇👇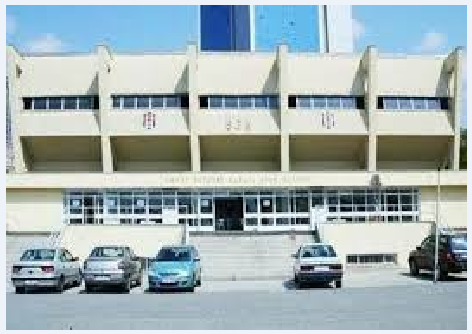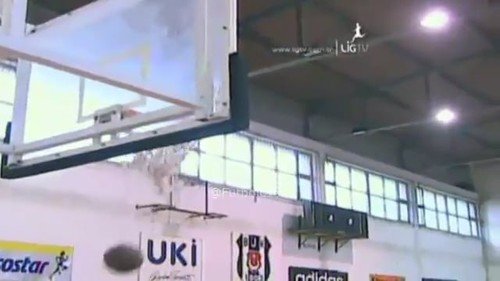 FOOTBALL PART II: In 1994 September i went to Cyprus for university and my only proffessional sports life started there. I only could play 2 games :) but i had professional footballer licence and played for first league. I started Eastern Mediterranian University in 1994 which placed in Famagusta - Cyrpus and there is a football clup which is Magosa Turkgucu. I met some one while i was in university who was playing for that club and i told him about my story in football. He was older than me, 20 years old that time i just turned 17. He told me to come to club and their trainer would give me try in trainings. I went the trainings and i was very good at my first try. In 6 months i have joined their trainings but never had a chance to play. Magosa Turkgucu was in the first division but there are only 8 teams in the league also they have second division which hs also 8 teams. The Northern Cyprus population was 110.000 in 1994 and there was not much licenced player ofcourse. But i was in the first league :)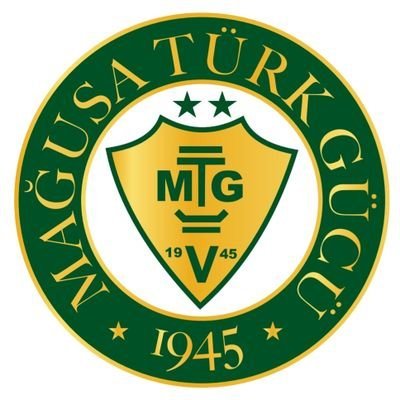 I never missed any trainings and my football mind and body got stronger every day. In 1995 March i could got in the line up for 2 times because there were some injury problems in the team. My first game was awful, i played right back and i got missed match too many times with the left winger and he scored 2 goals :( We lost 4-1. The next game i was little better and the game resulted 0-0. I have to admit that game we played with the easiest opponent and i didn't have to do not too much things.. For the next game the injured players got healed and that was end of my career.. I understood that i wasn't really enough to play in the first division.. I kept joined the trainings but in June when the league finished i quit to play.. Our team was on the 5th in the table. But i had amazing memories in those two matches..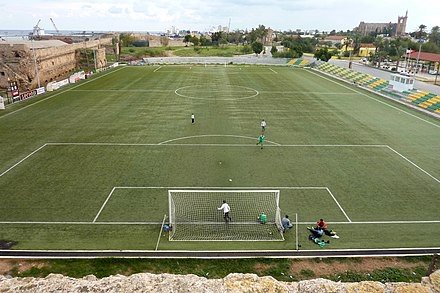 FISHING: I am very lucky because in Turkey surrounded by great seas which is Mediterranean Sea, Black Sea which is between Turkey and Russia, Sea of Marmara which has the bosphours connecting Europe to Asia and the Aegean Sea which between Turkey and Greece. 👇👇👇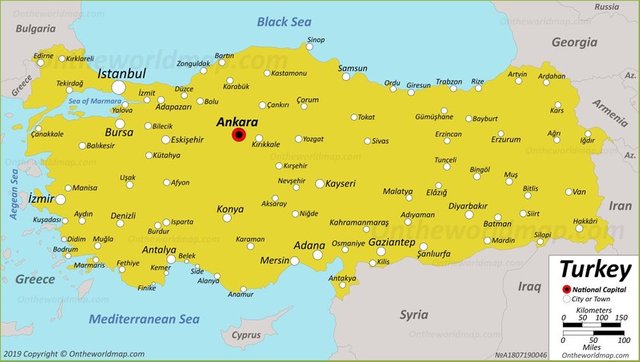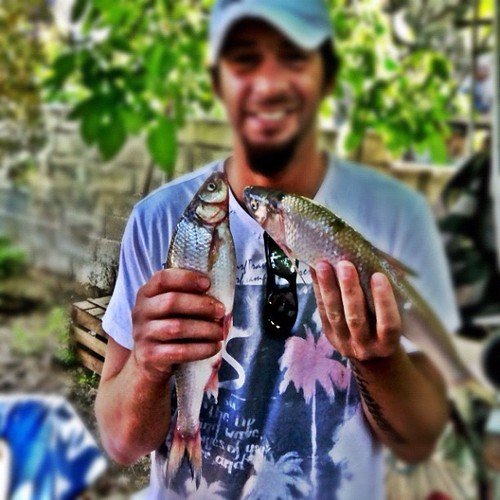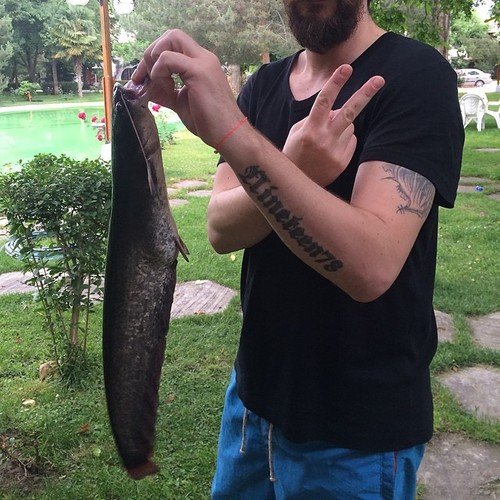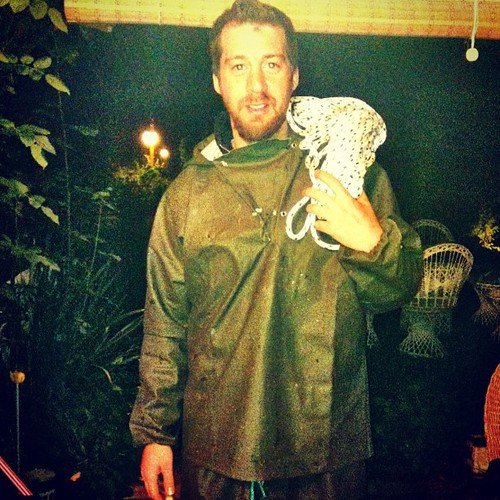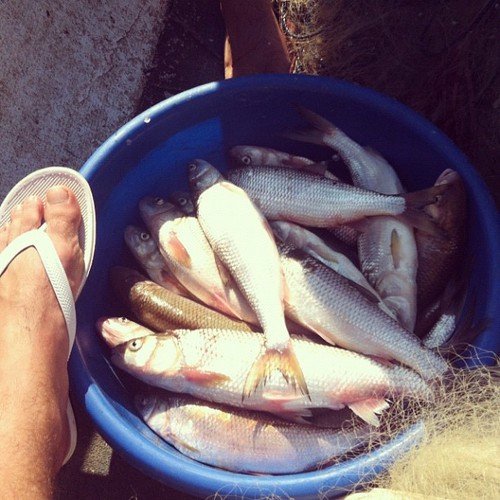 POOL (BILLIARD): I also play billiard and snooker nearly all of my life. My big brother was playing and he learned me how to play.. After Cyprus i joined my second university and went to University of Brighton which is in Brighton - England in 1996. I must confess that i wasn't a good student (Later in 1999 i went my third university in Istanbul but i have quitted in 2001 and never got my degree in university..) Anyway when i arrive Brighton there was only small table pools which were in the pubs which was really small for me because i used to play bigger tables 👇👇👇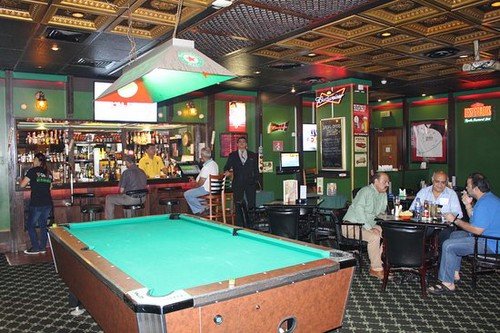 So i really didn't like it that kind of tables. Luckly one of my frined in unversity who from Argentina told about a snooker club. Next day we went there which named Rileys Sports Bar Brighton - Pool & Snooker Hall which placed next to our campus. We started to play snooker everyday, i mean everyday! That was really enjoing time for me and every new day i improve my playing. I bought billiard cue for myself and started to play very well. Until i leave Brighton i became a good snooker player and those memories will stay with me until i die.. Here is my photo with my friend by the small pool table in our Brunswick pub in 1997 👇👇👇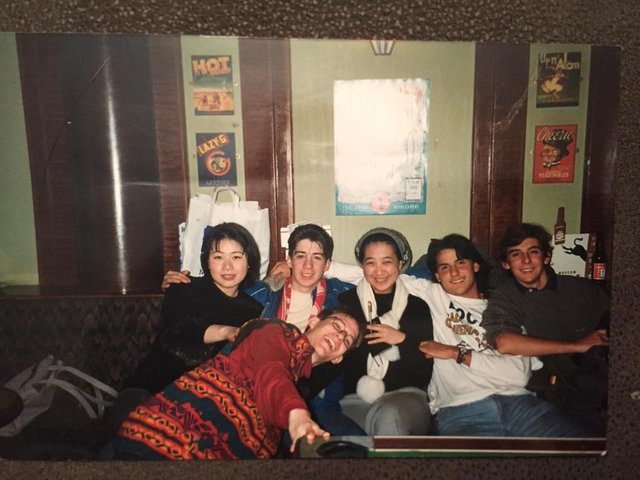 Rileys Sports Bar Brighton - Pool & Snooker Hall photo 👇👇👇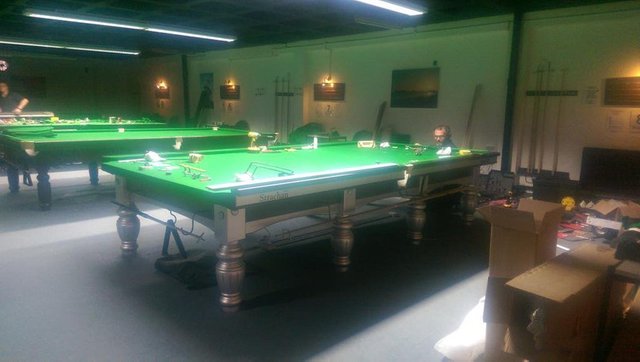 After i leave England when i back to my country i am playing 3 Balls Pool because in my counrty we don't have any snooker clubs unfortunately. Now every week 3 or 4 times i play it.. 👇👇👇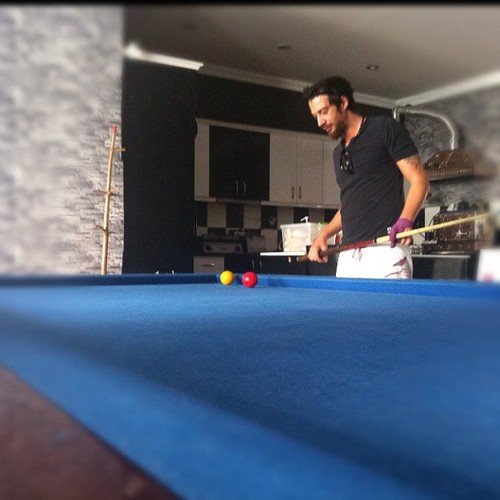 LAST PART - WORKING ABOUT SPORT (NBA): Finally i came for my last part, which is about my work. I told you about my basketball love which i gained while i was playing basketball in 1992. I became fan of basketball specailly NBA and i used to follow the NBA games. That times there were no internet so i could only follow NBA from the magazines which i could buy from USA by air-post. I was spending nearly all my pocket money which i took from my father. Anyways, when i was in England i was able to watch some NBA games online and there. The Chicago Bulls and Michael Jordan's was the best organization that time. I was actually started when Magic Johnson and Larry Bird was dominating league when i got magazines. Luckly after 1997 the internet came to my world and i could watch any game i like. Today i am a member of NBA TV since 2003 and i can watch every game live..
My NBA fanatism turned me a good business oppurtunity in 2010 and i started to work in TV channels and start to make live NBA shows. In last 9 years i have worked in 6 TV channel and publish my show NBA Arena. I make my money with that and i am very lucky person because i make the business which i really love! Here are some of my photos from my show and one video link from youtube 👇👇👇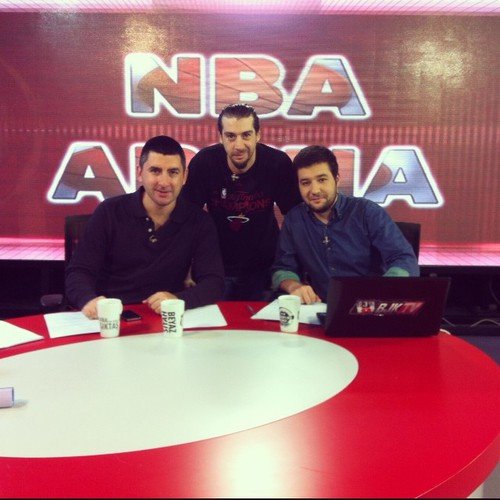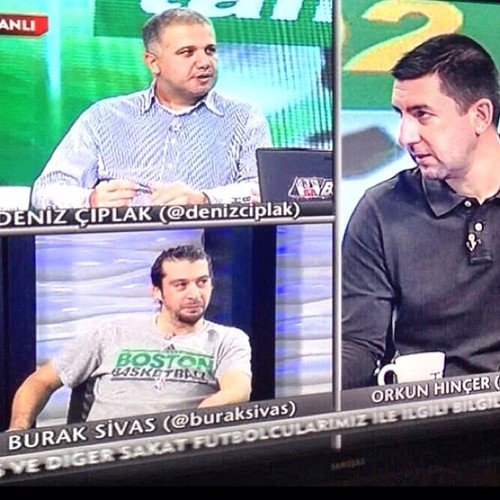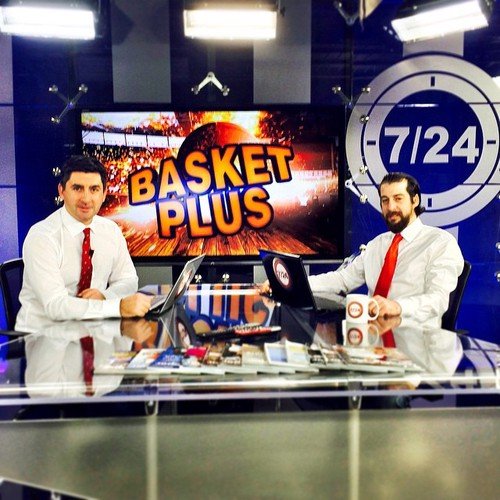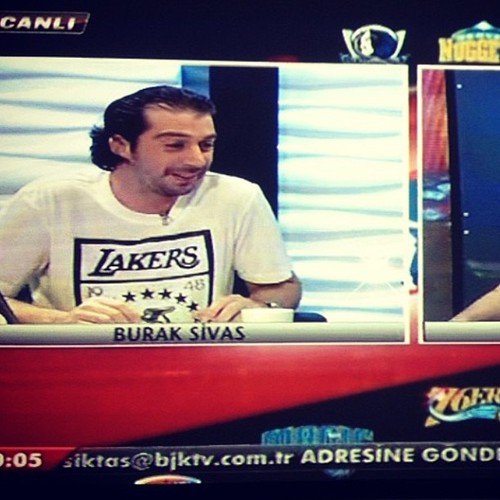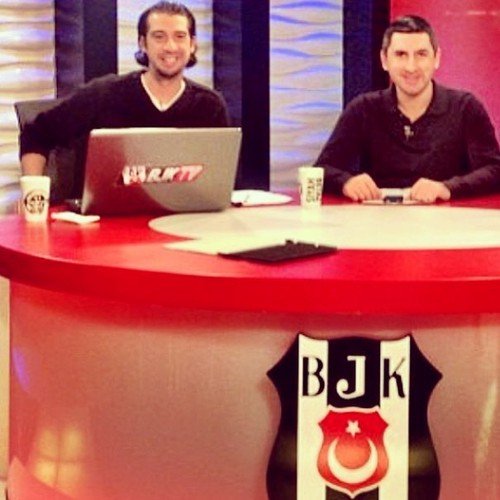 Also in 2013 our TV Shows NBA Arena got the "Best Basketball TV Show" reward 👇👇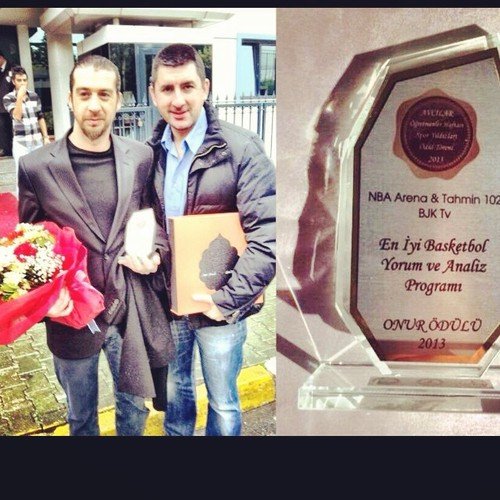 I started to play bowling in England and today i am still playing it and i am quite good at it, i usually beat my friend. Here is one of my photo in 1996 :) 👇👇👇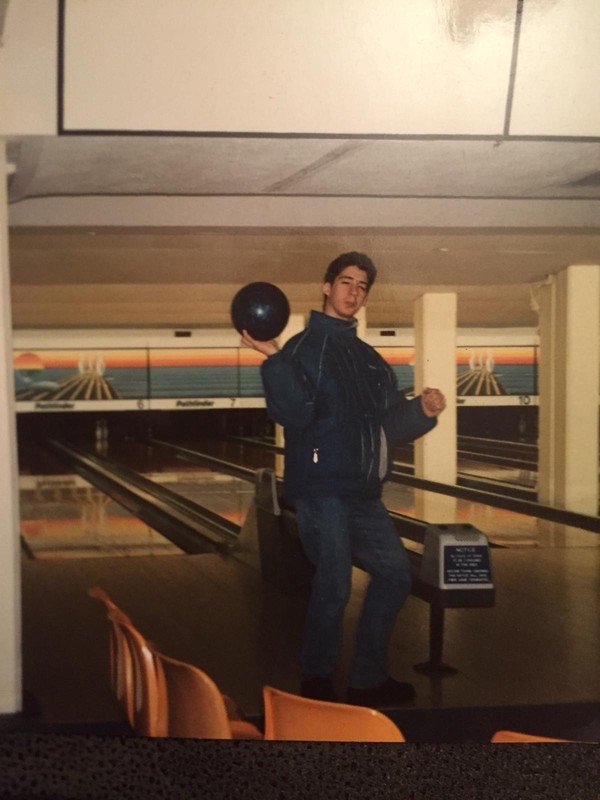 When i was England i also learned how to play Dart and i still play it too, i have Dart board at my home and play when my friends visits me 👇👇👇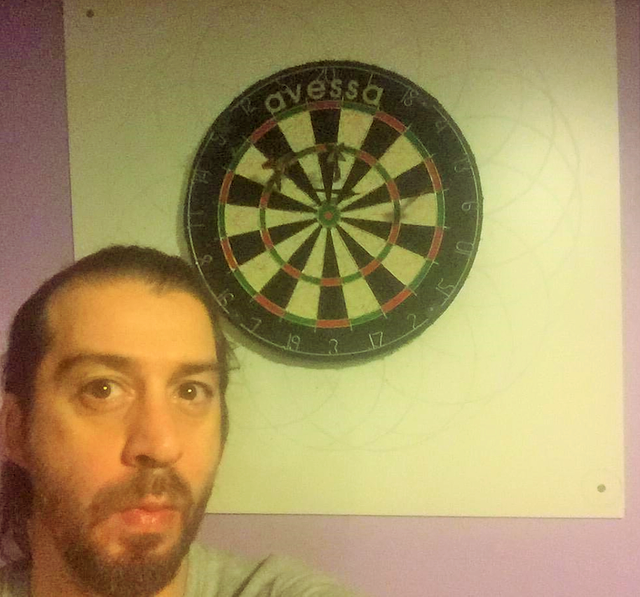 That was my story about all sports i played or tried and i've tried to publish many photos for my stories but unfortunately i didn't have photos from past because there was no cellphones with the cameras when i was young.. Thank you for your reading, have great day everyone!
Shared on my other blogs:
Scorum: https://scorum.com/en-us/scorum/@etson/here-is-my-history-in-sports
Bounty0x: https://www.publish0x.com/burky/here-is-my-history-in-sports-xxpdel