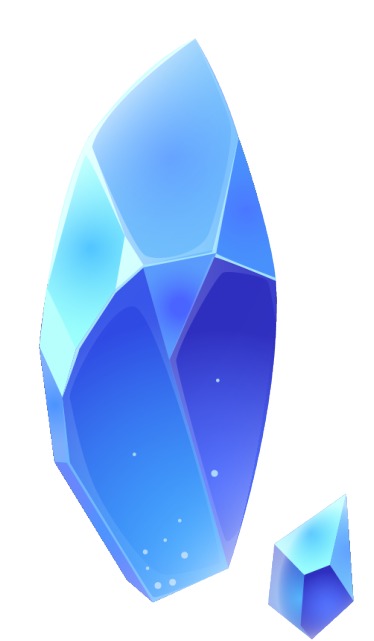 A C O M
acom.uno
Good evening Steemians, how's tricks? Just a quick update on the ACOM price and marketplace. The current price of ACOM is $0.028. A total of $7,100 liquidity has now been injected to the ACOM market including over $3,000 worth of buy backs. No further liquidity injections are planned at this stage. You can check out the price of ACOM here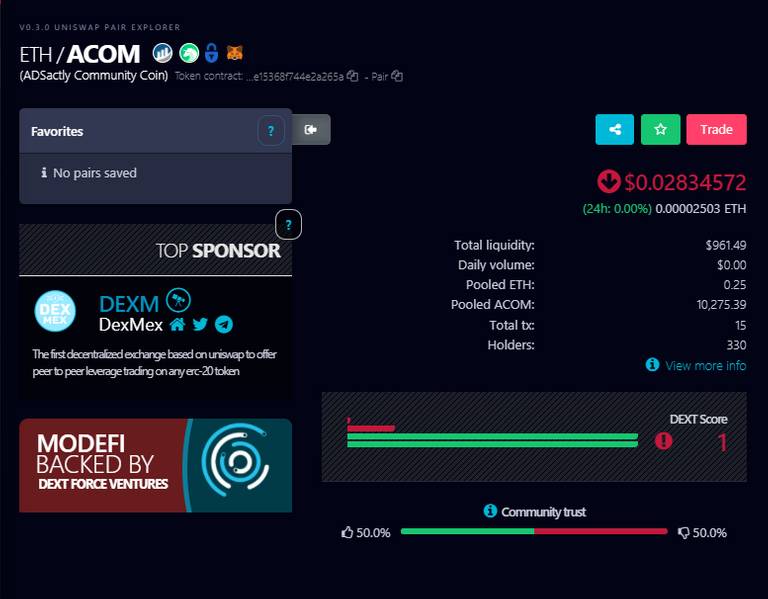 Don't forget you can check out our ACOM marketplace on Uniswap right here ACOM Uniswap market and hit the trade button to buy in. We have our ACOM market paired with ETH.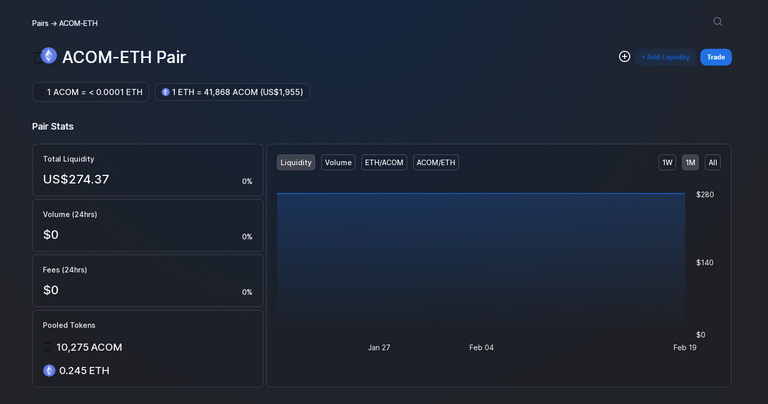 To buy ACOM its best to have a Metamask Wallet which is free and easy to install. Check out the video below which shows you how to download and install your Metamask wallet.

Feel free to take a look at our website and learn more about the ACOM token and the ecosystem we are developing around it. Make sure you check out the White Paper to understand what the ACOM mission entails.
The ACOM Team