Perfect way to view the Jellyfish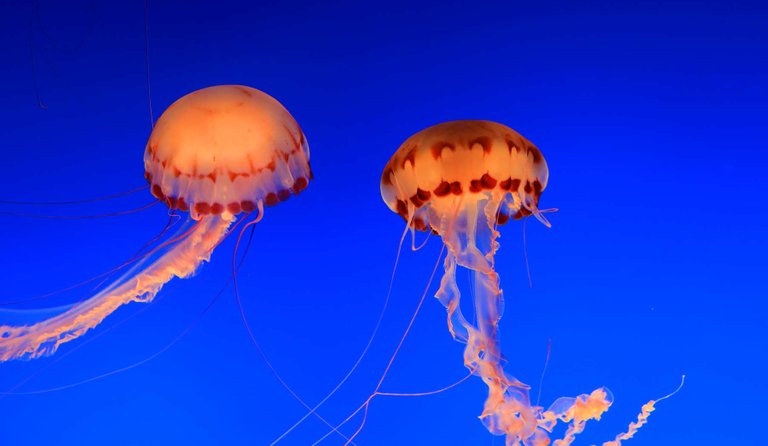 The Monterey Aquarium in California, USA has for me one of the most exciting displays of Yellyfish there is. There is a wide array of species perfectly lit even for a filmer or photographer.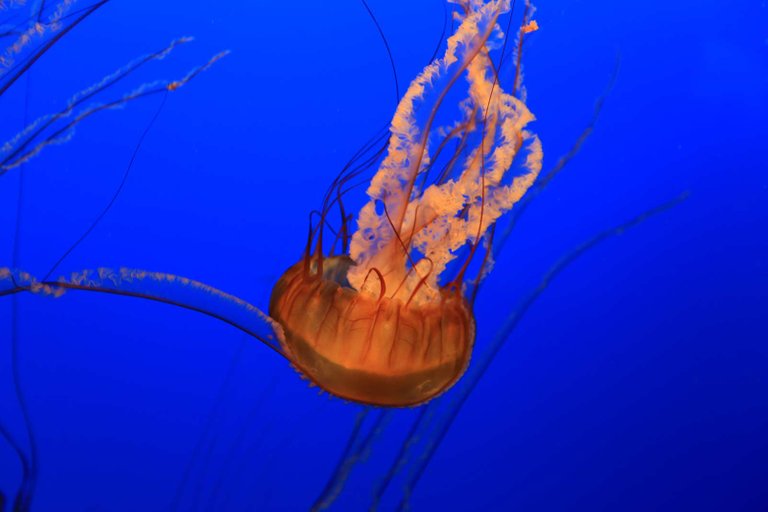 Some of the Jellyfish are as big as 30-50cm in diameter and the aquariums there are meters tall. Super impressive and very much worth the admission fees.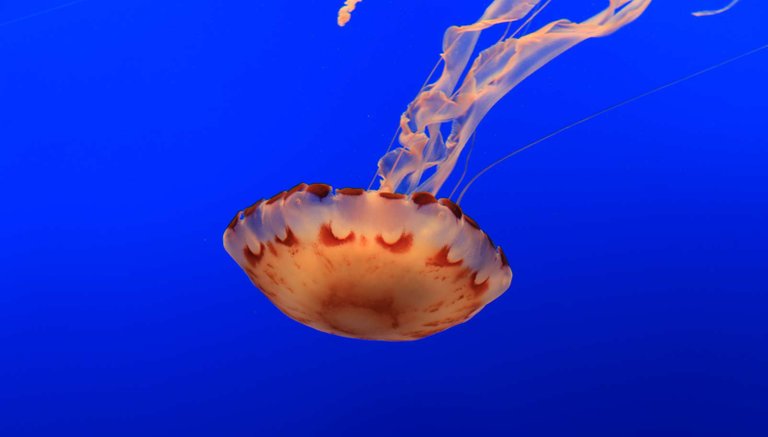 So easy to get the perfect wallpaper for your screen. If you get a chance to Monterey make sure to visit the Aquarium - even if its just for the Jellyfish.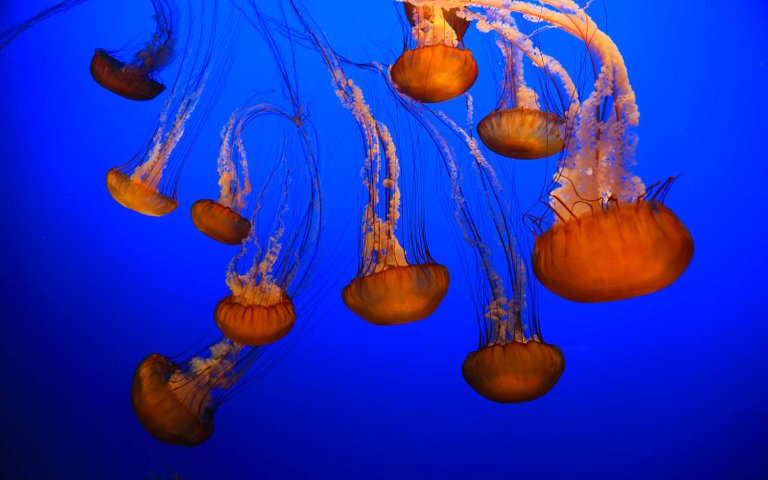 Hope you like these photos.