Our message of thanks and pride from everyone in your home city of Pattaya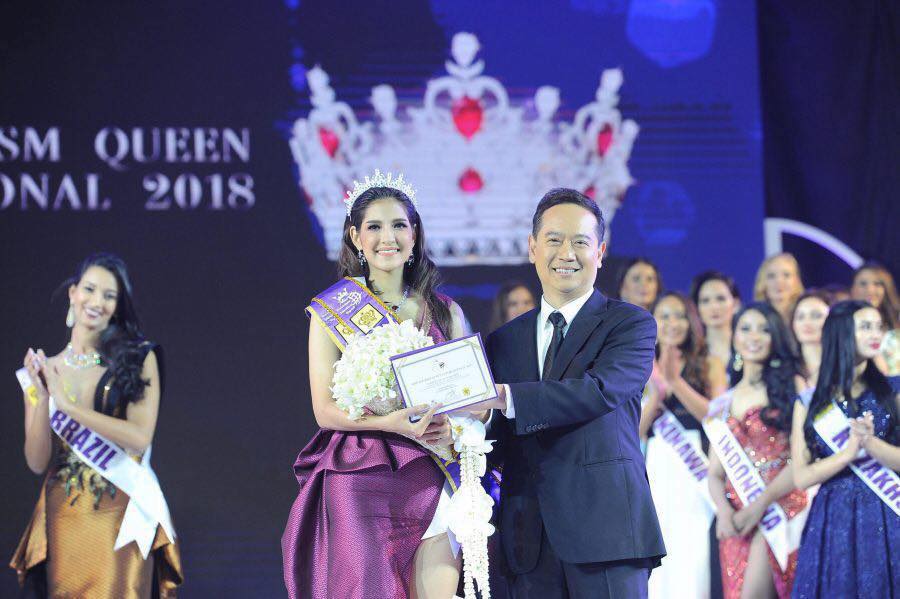 20th May 2018
Pattaya City, Chonburi, Thailand
Dear Morgane and your wonderful family Grandma Yai, Mum k.Nong, Dad k.Frank & bro.Kevin
This week you made us all proud Morgane. Not because you exceeded all expectations and were easily the #1 contender from all of Asia-Pacific inclusive of India and China and Australia-Pacific (accounting for well and truly more than ½ the world's population) finishing 4th runner up in the world finals of Miss Tourism International contest. But because you did it in the grace courage and style that has become your moniker.
Your story of courage and persistence against cruel and unusual injustice on your path is becoming legend and you are already a role model and inspiration for young girls here and that message is "yes you can stand up to injustice and corruption and prevail". Whether you are a young inexperienced (in life) Thai Girl or anyone from Thai society you Morgane have laid a path of proven dignity that others may follow.
We know your family and friends are deservedly proud of you Morgane but we'd like to add our voice and loud applause to that and say all of us are still standing and loudly cheering for you, not for your impressive and wonderful accomplishment. But for THE WAY THAT YOU DID IT.
It was of no insignificance to those watching that after your contest was over you gladly put your hand up (not out), and acted as translator on-the-fly to the local Thai media in BKK to help interview the Winner from Brazil and other runners up so that they the media could fulfil their business commitments and tell the story over the local media the next day on TV in the newspapers blogs and morning TV shows. Now that's your mum's class coming out in you and yes we are still standing and cheering for YOU.
Morgane you have a wonderful journey ahead of you traveling the world as Thailand's ambassador in this important sector with your Miss Tourism International finalists for the next 12 months and deservingly so. We'd just like you to remember that your home city is still incredibly proud of you and & YES we will still be cheering for you when you get back.
Bon Voyage Mon Cherie
Pattayaonline.com