We shalll write about women because when we look into the mirror, we see women
Ama Ata Aidoo.
---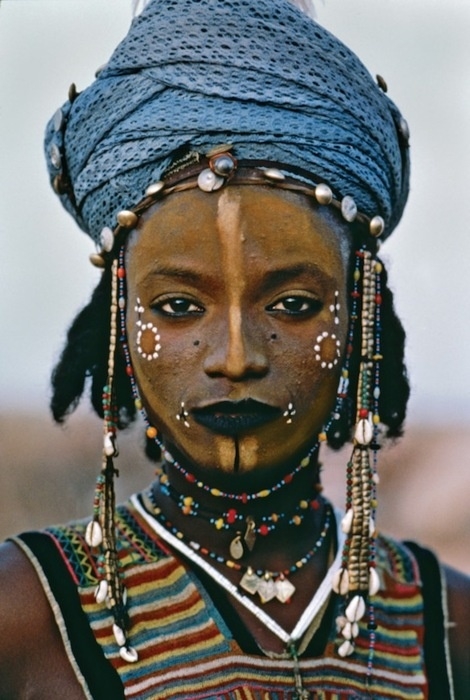 ---
Early Nigerian writers in their attempt to counter racist colonial grand narratives resorted to imagery and categorizations that unfortunately reinforced the colonial tags of African intellectual inferiority that necessitated the slavery and eventual conquest of Africa.
The depiction of the female characters in Nigerian literature has undergone several evolution till date.
This can be classified into first generation, second generation and third generation.
First generation writers were mostly male dominated and this includes Chinua Achebe, Wole Soyinka.
2nd generation writers include writers like Flora Nwapa, Late Buchi Emecheta, Zaynab Alkali.
Second generation writers we would be talking about writers like Chimamanda Ngozi Adichie while third generation writer include writers like Lola Shoneyin.
This classification is done mostly on the themes explores in the novel.
Some are also classifies into pre-colonial writings and post-colonial writings.
Pre-colonial writings portrays a world before the entry of the white man, it also presents the entry of the white man. Post colonial entry focuses mainly on the aftermath of colonialism.
Flexibility is an indispensable feature of Literature, hence writings of 2nd generation can sometimes fall into 2nd.
Scholars haven't been able to deliver a successful division of this works into literary generations.
It remains fluid.
---
Ways In Which Women Have Beeen Projected
---
The societal presentation of women in the first generation of prose fictional exploration takes various stereotypical forms.
During this period, there was a dearth of females presence in the sense that writers of the first generation of Nigerian fiction depicted societies that lacked strong female presence. Women were mostly depicted as sea goddesses and femme fatales. A good example of this is the Almighty Chinua Achebe's "Things fall apart"
The narrative depicts a patriarchal society where there is a dearth in the female presence, it portrays majorly the economic and physical prowess of men in the Igbo society and women were purely the "other".
Changes in the society's sociopolitical realities began to affect the roles of women in the society and this also influenced the portrayal of women in African modern literature.
Factors responsible for this includes;
The Nigeria Civil war, the Aba women riot and the trends in education.
All these factors amplified the role of women and at this point the portrayal of females departed slightly from it's lacklustre depiction in the first generation.
These women in this generation of fictional writing were major players in the pursuit of wealth: they are prostitutes and courtesans that use their sexuality to eke out a living for themselves.
There is something with Women and Bodies. Women in the past were thingified, mere objects to be bought and prized, novels like "Three suitors one husband" portrays this theme.
Hence, it is not abnormal for women to seek physical and psychological freedom with the use of their bodies.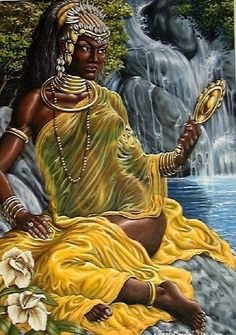 The image of the female gender in literature began to take a new projection, themes such as the subjugation, portrayal of women flooded Nigerian Literature when the Women took to writing.
These writings documented the inferiority of the women, the washing away of their souls on the altar of sacred cultures and rites alongside this promoting a new image of the new woman.
Novels like Buchi Emecheta Joys of motherhood depicts the perils of womanhood. In the novel it is said that "A man can never be ugly"
Nnu Ego, the heroine of the novel is faced with the problem of raising her children all by herself as a result of a non-functioning husband.
During this period, tradional cultures such as marriage rites, norms and value mostly stood as impediments to female's emancipation.
For instance, Akunna in Buchi Emecheta's Bride price finds herself in a society that views the female as tool for acquiring wealth.
Unlike stereotypical figures of women in first generation of literature who would have sold their eternal happiness and freedom to some insane cultures, Akunna fights against this.
She rebels against her society by marrying the man she loves despite all pressure from her family and village at large.
Unfortunately, Akunna's mother a projection of the first generation woman in Literature is helpless and can do nothing to save her daughter except shed tears having been brain and blood washed.
With the entry of modernity and technology, there also came an obvious drift in the problems concerning women and these includes politics, religion, education.
A big question asked during this time is this?
What has education done to our women?
This cries were reflected in the literature of this Era.
Women portrayed in this Era were women affected by globalization, infusion of social trends of foreign cultures, hyphenated identities, products of two or more cultures.

Women in these generation of fictional literature had to embark on a constant questioning of their identities. They can't relate well with their cultures neither can they fit in well into the cultures of the white.
A good example of this is Ama Ata Aidoo's Changes which follows the life of Esi, an educated woman who till the novel ends is unable to find the kind of love she desires. However, her strength although she takes to pain relievers in the end remains admired.
A debate raised in the novel is this: Can African women do away with men. A character in the novel, Opokuya asserts that such is impossible as the society does not possess tools, infrastructures and a well defined life style to accommodate such women.
Esi leaves her first husband on the basis that she suffered from "Marital rape" and Oko, her husband demanded too much of her time. To Esi, that was a suffocating marriage. Esi makes up her mind to remain single, no sooner had she done this that she falls in love with Ali Kondey, a married man. To Opokuya's and almost everyone's disbelief. Esi marries Ali only to find herself soaking in a dark hole she dug for herself.
This generation of writing portrays the self-conflict women face. The conflict between what the society demands of women and what women want.
From the 2nd generation to the 3rd generation. The female voice becomes more courageous as a result of the reasons stated above and also different women movements which arose.
The female voice in Nigerian literature becomes more courageous, brash, uncompromising and brave.
She becomes ready to explore her sexuality. She goes against norms entrenched by religion, family and society that seeks to crush her.
Characters such as Ifemelu in Chimamanda Adichie's Americanah is an example of this new woman.
Ifemelu sleeps with men out of curiosity. Sefi Atta's Everything good will come portrays the coming of age of a girl growing into a woman.
Enitan, the heroine is a strong female character that fights the traditional dominant male culture that she lives in. She leaves her marriage to lead a group of female political activists.
Also, Flora Nwapa's "One is enough", the character Amaka leaves her husband when she finds out that he intends to marry another woman that secretly has two sons for him. Amaka leaves for Lagos, becomes a prosperous business woman and develops an affair with a priest.
Amaka overcomes the social stigma that comes with childlessness.
These women in these Era of writing, subvert the oppressive roles that have been entrenched by their societies.
---
Nigeria is a country with arts and beauty words of mouths would fail to express.
The literary world is one unique sphere where such heroism continues to be displayed.
---
Images Source: Google
---
My Pen Bleeds!