Telemundo 51 Miami
When I met someone who worked there I asked what they did and about their jacket with the logo on it.
They ended up being the building operations manager and I was asked if I would like to visit the studio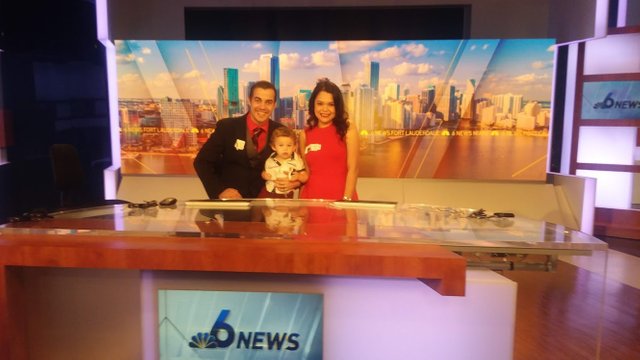 I didn't think I would actually get to be in the News Room!!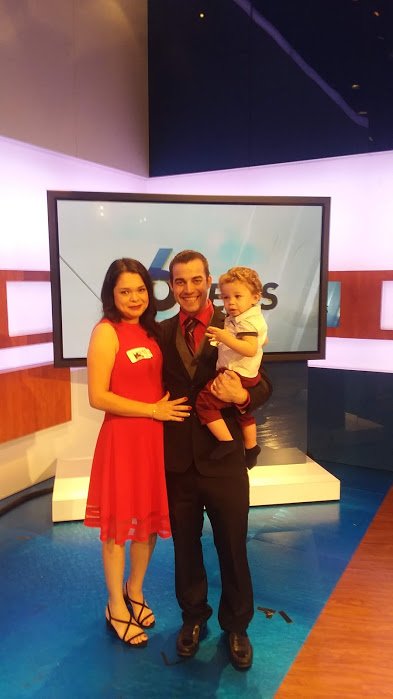 We stood on the set in disbelief and talked with the staff about the shows, and the celebrities!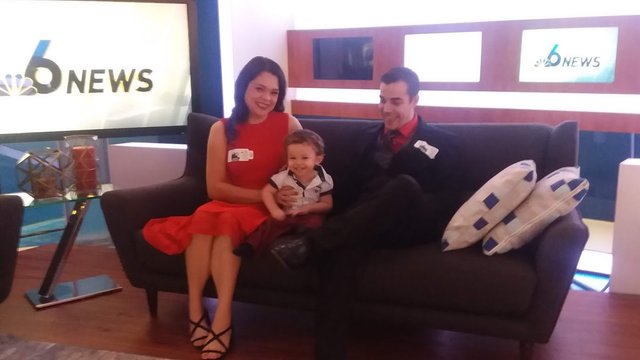 Little charlie was loving every moment of it and all the attention.
This is the Sofa that the celebrities sit on when doing their interview. I have to say we felt like celebrities!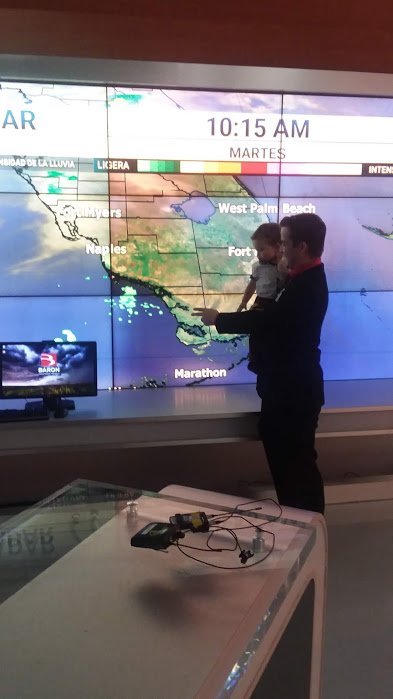 Charlie was just as interested in the giant doppler radar display as I was!
It was so cool to see how the weather forecast is given and how they see it from their side!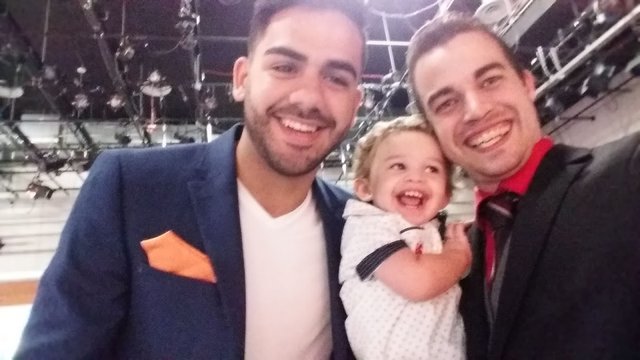 Carlos Adyan and Charlie seemed to get get a long quite well!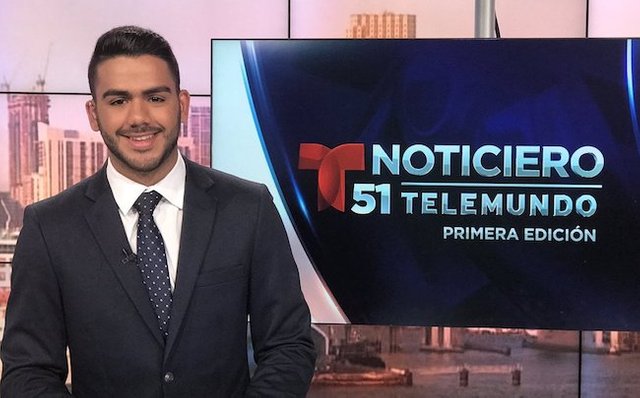 From what I hear he isn't very nice most of the time but he seemed pretty cool to us! :D Took several photos with us and this was all before he had to set up for his show.
Afterward we were given a big ole bag of goodies, like hats, mugs, and several other things to show off! If anyone from the Miami Telemundo sees this. Thank you for the awesome time!