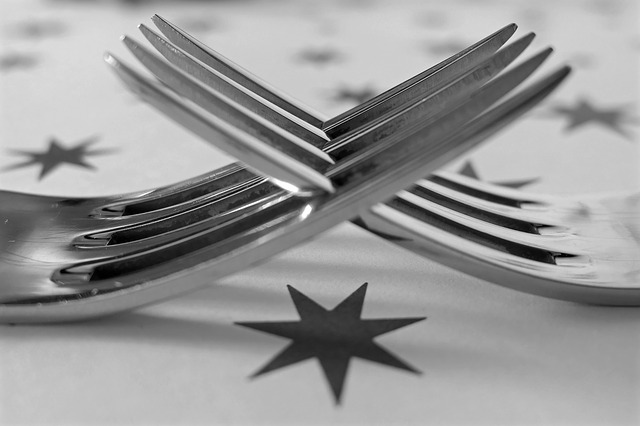 On August 1, 2017, Bitcoin holders received a second forked currency known as Bitcoin Cash. This meant BTC holders at the time of the fork owned immediately afterward two distinct cryptocurrencies which could be traded/exchanged for U.S. dollars (eventually). Some have already or will choose to hold both BTC and BCH, sell both, or sell one and keep the other. The IRS has not updated their Notice 2014-21 to account for this significant event, however the liquidity of the BCH into USD most likely results in BCH being deemed a Convertible Virtual Currency, that is, taxed under the rules that apply to Property in U.S. tax law.
Property Law
If you would like the general overview of the U.S. property rules for taxation, please see the Part I-A article:
https://steemit.com/money/@cryptotax/crypto-tax-blog-investing-in-bitcoin-let-s-learn-u-s-tax-rules-part-i-a
Bitcoin Cash
The tax impact of receiving a new currency BCH from a hard fork, the impact on basis of original BTC currency, and the impact of the future sale of each the forked BTC/BCH, will be covered in great detail in Part II of the blog series. It seems there is no clear guidance from the IRS yet, however in order to provide an educated path forward for the 2017 tax filing season, we will be researching extensively for similar parallels in the U.S. taxation of property. And providing coverage as more guidance comes to light.
Below are just a few of the potential outcomes of the hard fork. These are my personal views of the potential outcomes and their relative risk with the IRS, this is not based on an existing tax law that I am aware is in place; convertible virtual currency is a very new area in U.S. taxation
The Examples
Note: Examples assume the value of 1 BTC at the time of the hard fork is $2,400 USD; the value of the BCH received is approximately $600 USD; and the amount paid for the 1 BTC initially was $1,000 USD on July 1 2016 (more than a year prior to the hard fork, and not the actual value on July 1, 2016). I have highlighted which scenarios are the "riskiest" positions to take from a U.S. tax perspective because, as you may expect, the IRS's goal is accelerating the collection of revenue to the extent they have the authority to; and all income is taxable from whatever source derived, unless specifically excluded by law (Sec. 61)
• Scenario A - No Gain - Basis Allocation: This is a risky scenario as it is not immediate taxation, so don't get to hopeful this is the correct treatment. In this scenario, a taxpayer would not recognize a gain on the receipt of BCH. To determine gain on the future sale of BTC or BCH, the cost basis would be allocated between Bitcoin and Bitcoin Cash based on their relative Fair Market Values at the time of the hard fork. Assume the holding period for the Bitcoin cash (to determine short-term or long-term capital gain) is tracked starting from the date as the original Bitcoin Purchase (July 1, 2016 in our scenario). If 1 BTC was worth $2,400 at time of hard fork (originally purchased for $1,000), and one BCH was valued at $600, then 80% of the basis ($800) would be allocated to the original Bitcoin ($2,400/3,000 X $1,000), and the remaining $200 of basis would be allocated to BCH.
• Scenario B - No gain - basis 50/50: Same as scenario A above, this is another risky scenario. The only difference is basis split between the two BTC/BCH. For basis tracking instead allocate basis 50% to BTC and 50% to BCH. This would be equivalent to a 2 for 1 stock split when a public company doubles its share count. In a stock split, the $1,000 of basis in 1 share would be allocated 50/50 to the 2 shares ($500 each). Under a similar treatment for BTC/BCH, $500 of basis would be allocated to BTC and $500 would be allocated to BCH.
• Scenario C - Gain Recognition. In this scenario, recognize a taxable gain on the date of the hard fork based on the opening Fair Market Value of Bitcoin Cash (if this is even knowable based on the non-liquid market on August 1st). Under this scenario, the basis for future sale is equal to Fair Market Value recognized as a gain. For example, if it was determined the value of Bitcoin cash is approximately $600 on August 1, then a taxpayer would recognize $600 of income on August 1st; and now the basis/holding period for the future sale of Bitcoin cash starts on August 1st at $600. The basis and holding period of the original BTC stays at $1,000 and "long-term", starting July 1, 2016 with the original purchase.
• Scenario D - Another risky scenario as no gain is recognized. Recognize no gain on the receipt of Bitcoin Cash, and establish a zero basis, so that the future sale is a taxable gain equal to the net proceeds. Allocate original basis of $1,000 to Bitcoin purchased in 2016.
• Scenario E - Coinbase and other non-immediately available BCH - Assess implications when the forked Bitcoin Cash became (or becomes) available to convert to USD. The IRS has a concept known as the constructive receipt of income; effectively, income is not received until it is available to draw on and has been set aside to be used any time. On August 1, 2017 Coinbase users did not have access immediately to withdraw the Bitcoin Cash, as Coinbase initially decided not to support BCH. Now, BCH transactions through Coinbase will be supported starting on January 1, 2018, however BCH balances cannot be viewed or accessed. The Coinbase user would have to decide whether to follow A, B, C or D, potentially using January 1, 2018 instead of August 1, 2017 as a date of reference. Unfortunately, even applying constructive receipt as an exception from using August 1st as a date of reference is risky, as the "future right" to receive BCH existed on August 1.
Below is more guidance from Coinbase on BCH treatment (non-tax related guidance):
https://support.coinbase.com/customer/en/portal/articles/2853600-bitcoin-cash---frequently-asked-questions?b_id=13521
Takeaway:
There is much uncertainty with how to handle BCH for 2017 transactions. Hopefully, by the time I cover Part II in more detail, there is some IRS guidance (whether official or unofficial) to eliminate the vast uncertainty in the rules. Otherwise, we will further discuss the Scenario A-E based on existing property and taxation laws that could apply.
Disclaimer:
This series contains general discussion of U.S. taxes. Discussion of cryptocurrency taxation is highly speculative and there is little guidance at this time. Scenarios A, B, C, D, and E above are not tax law. As always, you should consult your own tax advisor in your jurisdiction to determine your specific situation as this is not personal advice; and consider any future guidance by the Congress/IRS after the date of this article. Under Circular 230 to the extent it applies, this article cannot be used or relied on to avoid any tax or penalties in the U.S., its States or any other jurisdictions
Photo Credit: