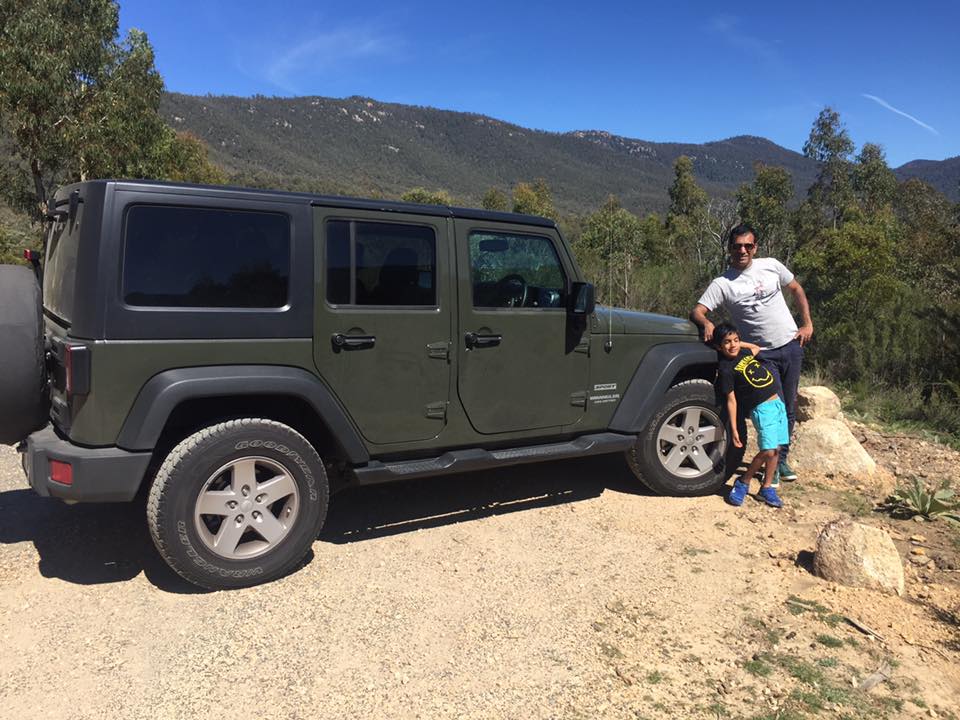 "'yesterday's got nothin' for me
Old pictures that I'll always see
Time just fades the pages
In my book of memories"
I love a Jeep wrangler - the look and feel. It reminds me of my college days, and the place where I grew up. The cop car was a Wrangler then. Thousands of Jeep served as taxis in and around Calicut (Kozhikode) CBD and it used to be a great mode of after hours public transport.
In my college days, the last bus took us back home from the city at 9.30 PM. If you had missed the last bus, you had to hitch a ride home in one of these Jeeps. They were usually packed and you had to hang in at the rear of the Jeep. It wasn't the most comfortable ride, but it was fraught with danger and gave us enough rush.
The foot rest at the rear of the jeep was usually crammed with over 7 feet on it. You could keep one foot on the rest and dangle the other one as you got home. The Jeep drove home through windy roads and misty hills. I was that drunk teenager getting home late most nights after a party.

Photo Courtesy: madaboutindia.co.in
When I first moved to Australia, I didn't know how to drive. I got my "Ps" when I was 30. My first car was a Holden Vectra. I moved to a Hyundai and then to half a dozen four wheel drives. I'v never changed a tyre in my life. The thumb rule when you go off road is you should know how to put your car back together if you are faced with a break down. But I still wanted my four wheel drives. Probably for the sheer pleasure of owning something "big and nasty".
Finally, after I sold my FJ Cruiser, I moved to a khaki Jeep wrangler. Not sure why, but a jeep wrangler was always on top of my list. This car made me feel like a real soulja. It went well with the music I love. The steering wheel grip was one of the best you'd ever taste. For the first time I felt I was driving a mean machine. I did some basic off roading with the jeep.
I had issued with the top: my handy skills are so bad that I needed help to change the hard top to a soft top. So each time the sun blazed, I'd needed help to flip the hard top over and slide the soft top in. The worst part is while I wad changing over the top once I fell down and fractured my elbow. That was the first fracture in my life and it took two years to sort of fully heal from the pain.
One year after owning this jeep, I got thrown out of my house. The two did not have any connection. Or did it? I'm not quite sure there. But as I got holed up in a serviced apartment after my separation, I didn't have a place to store this soft top. I gave up rights over furniture and clothes and boots and the rest. You didn't have to worry about CDs anymore thanks to Spotify.
Everything else was probably dumped in a bin or burnt. As my divorce papers were getting finalised, the only thing I wanted out of the house was this Jeep Top. Not because I was still in love with my Jeep, but this was the only way I could trade her in and get something that's more convenient.
My dream of owning a Jeep came to an abrupt end. I now drive a Toyota Aurion. Fully sobered down I can't wait for uber and google to release fully automated cars on our city streets, so I can completely give up private ownership of an automobile.