Feeling a bit nostalgic today, as I have been continuing the process of tidying up and sorting everything in the large walk-in closet in my home office... the one that has boxes of "sort later" stuff that has been in there for as much as 10 years!
Of course I found myself working on a box that contained some old photos from my "homeland."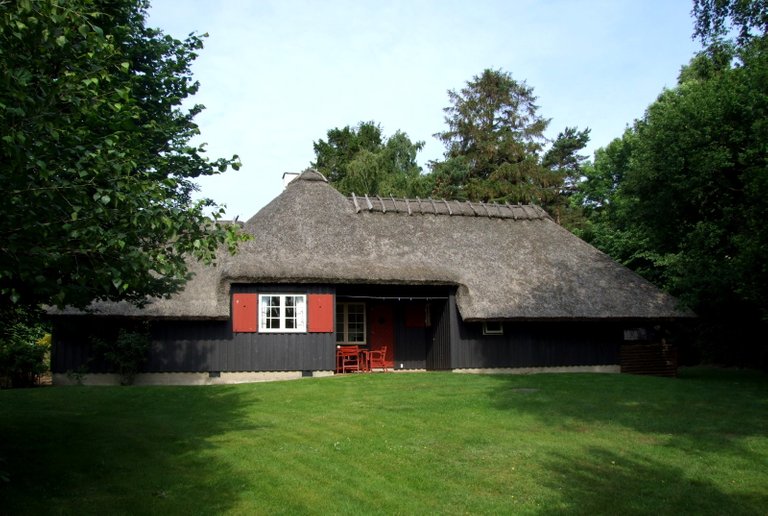 The family summerhouse in Denmark where we usually stay...
Although I have lived in the USA since 1981, I still think of Denmark as "home" in some ways... and Mrs. Denmarkguy and I have typically gone back for a family visit every summer... or, at least, every other summer...
Looking at the photos, I found myself wondering when we will next go back.
For one reason or another, we have not been over there since June-July 2015. We were planning to go in 2018 but had a bit of a "financial crisis" and had to cancel... and our plans to go in 2020 were curtailed by this thing called Covid.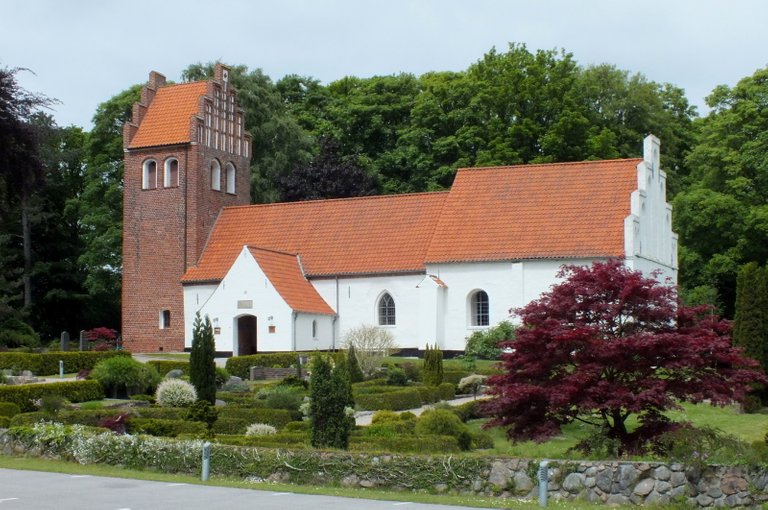 The local village church near where we stay
And since the pandemic rages on, it seems unlikely that we will get to travel anywhere in 2021, either... Mrs. Denmarkguy has an autoimmune disorder and thus is in one of the "high risk groups" so we have to be pretty careful. She was actually at her doctor's today, and Dr. B strongly advised against her getting a Covid vaccination anytime soon... at least until there was a thorough track record of potential complications and side effects from the vaccines.
The vaccinations are in full swing here... Mrs. Denmarkguy had to drive past the hospital on the way to the doctor, and the line of cars waiting for today's vaccination appointments stretched about six city blocks.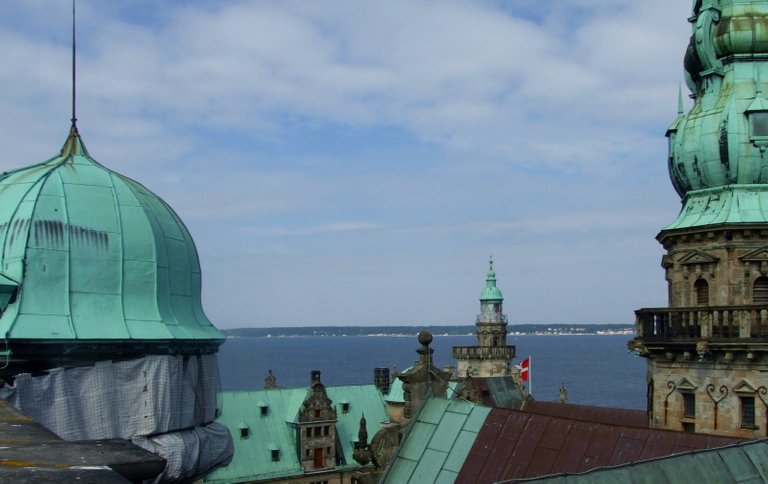 View towards Sweden, from Kronborg castle in Helsingør, Denmark
I imagine there are a lot of people around here who are "hot to trot" to get their shots, seeing a how a lot of retire people live here.
We're in no particular hurry. Not rejecting the idea, but just being cautious until we have a better sense of whether/what side effects might turn up.
"Protects you from Covid, but will cause your liver to shrivel up and stop functioning" is not the sort of thing I get involved with! (I just made that up, that's not an ACTUAL side effect I know of...) So we're just going to keep being careful for the time being...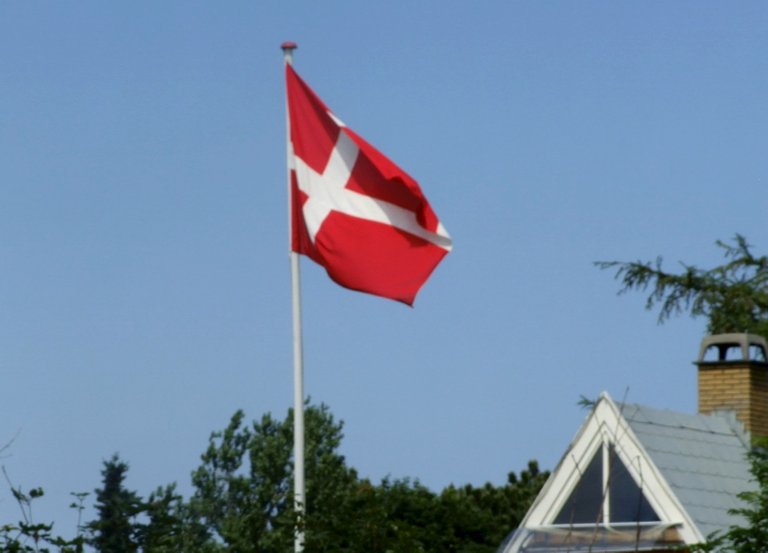 Danish flag in the village
In other news, HOW ABOUT BITCOIN???
At one point this afternoon when I checked, it was over $56,000. Makes me a bit sad I no longer have any of the BTC we bought for under $1,000, some years back. But hey, it came to good use paying some essential bills when we needed it to. Can't be too sad about that!
Meanwhile Steem is still just a little over 50 cents! A couple more cents, and it will be the highest since November 2018! Let's hope it keeps going.
Thanks for reading and have a great weekend!
How about YOU? Do you miss being able to travel? Or HAVE you traveled, recently? Is there a particular place you want to go back and visit? Give me a shout back... Because — after all — SOCIAL content is about interacting, right? Leave a comment — share your experiences — be part of the conversation!
(All text and images by the author, unless otherwise credited. This is ORIGINAL CONTENT, created expressly for this platform — NOT A CROSSPOST!!!)
Created at 20210219 23:55 PST
x107