Hey,
How are you all my friends.today share my Kuakata travel review.
If you need you can likewise drop by liner, (Bengali custom) These have been running in the stream of Bengal for around one and a half hundred years.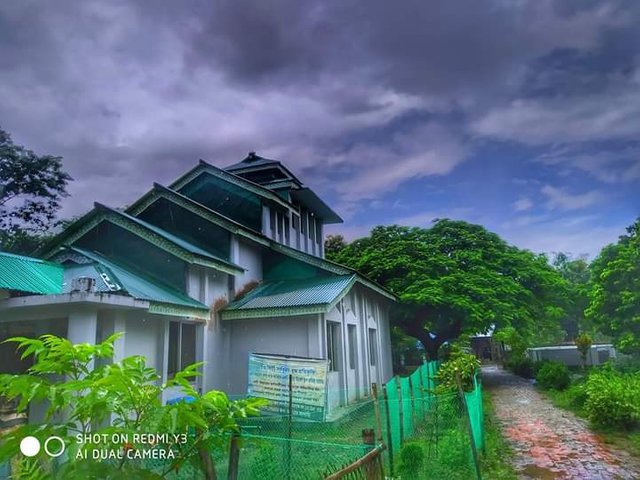 From Barisal Launch Ghat to Rupatli 10 rupees for every individual from that point to Kuakata transport (240 for each individual)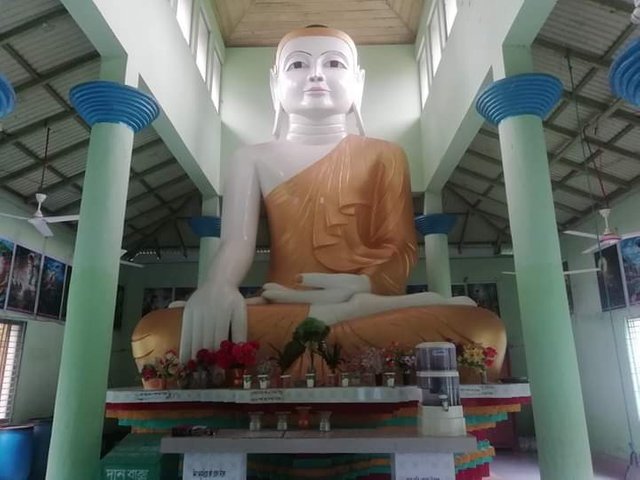 Aside from that, the transport goes to Kuakata from the BRTC transport counter at around 8 am at the liner wharf (250/).
[I call my home in Barisal and take my companion home for breakfast. At that point we jumped on the transport from Rupatli. It took four hours to arrive, we showed up at 1 o'clock (somewhat late at home). ]
At that point come Kuakata..6
One of the most delightful ocean sea shores in Bangladesh is Kuakata which is known as "Sagarkanya" and is the main spot in the nation where dawn and dusk can be seen simultaneously.
The transport dropped us off at Kuakata Chowk. From that point we go to Kuakata Guest House, there are a lot more lodgings,
There are five star lodgings. Be that as it may, you will discover generally excellent lodgings here at 300/500.
Both of us go to the lodging, leave our sacks, spruce up and go out to see the ocean. The thunder of the ocean and the sweet familiar air will undoubtedly cause us to feel great.
(On the off chance that one thinks about Kuakata and Cox's Bazar, there is just a single thing for them - Cox's Bazar and Kuakata are the best regarding their own highlights and normal magnificence.)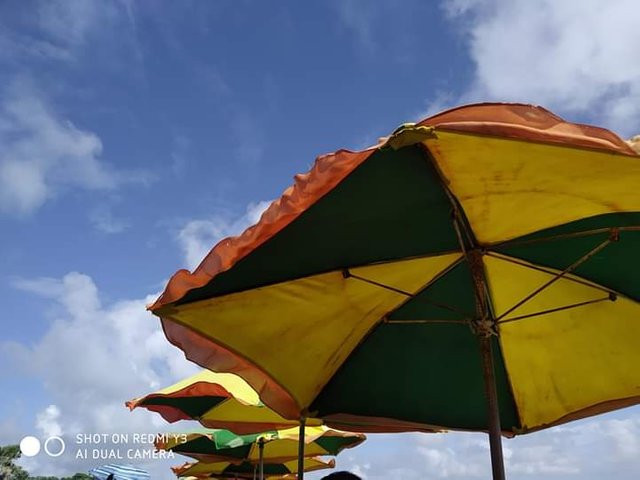 ★ Then we stroll around the sea shore, after a short walk we go in a van to Rakhine town -
The way of life of Rakhine individuals is their shop Puli Pitha made by their hands We eat two cakes for 20 rupees.
At that point come to Chaumatha, you will locate a little stroll on the correct side of Chaumatha
★ Gold vessel, 72 feet in length pontoon 200 years back.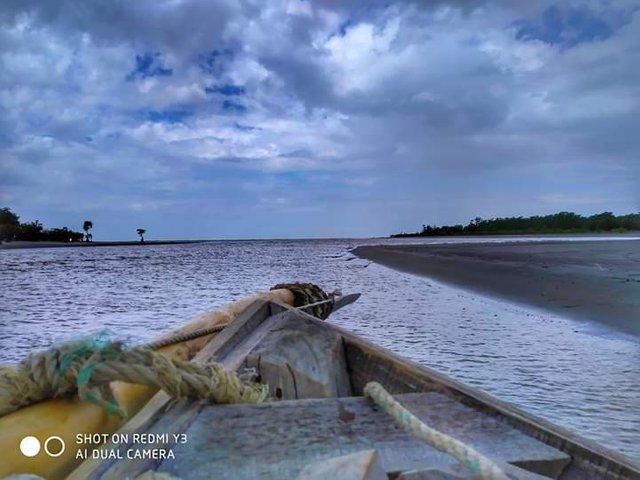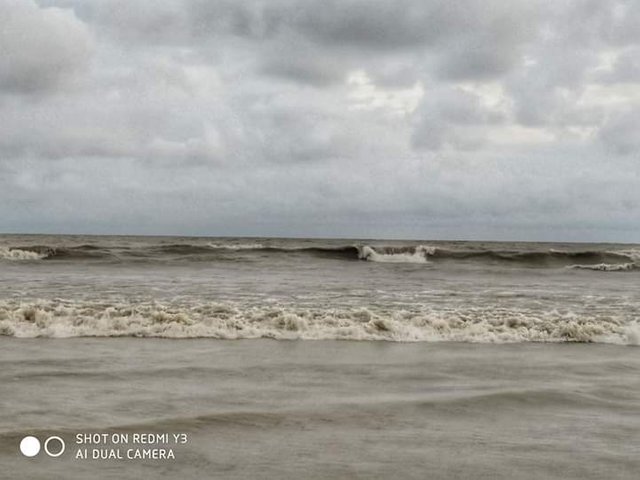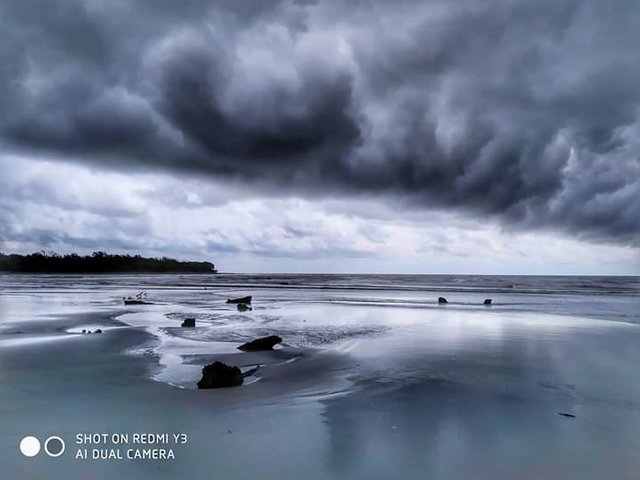 There are numerous shops close to the sea shore around evening time.
From that point we request a 2 kg fish fry and grill (retailer Yusuf Bhai)
There was crab fry with .. (huge 100 and little 50)
Fish 250 rupees for each kg (grill and fry will be finished by them),
You will need a ton of value, you need to get it at a deal cost ..
With it you can take bread for 5 rupees for every pitch. → (10% markdown on the off chance that you go to Yusuf Bhai and show my ID 😎)
I was there till 10 pm and afterward I went to the inn and dozed.
8 in the first part of the day
I went out at 8 in the first part of the day and called my sibling Yusuf and advised him to ride his bicycle.
★★★
There are an aggregate of twenty spots in Kuakata. All things considered it will be 800 rupees. 400/500 for 12 bundles and 300 for the staying 6 bundles. (The bikers there will need somewhat more, you need to deal a bit)
I left by bicycle at 8 in the first part of the day along the coastline ...
Note: obviously, it is compulsory to take polythene when tapping clams. Zhaoban starts things out when he leaves.
Zhaoban
Which brings an alternate fascination.
The dawn can be seen very well from here
In the wake of going some separation comes Oyster Beach.
Shellfish Beach
Actually numerous little and enormous clams
(There are no shellfish on Maine Beach - it's not clam season)
At that point comes Kawar Char. 😶
★ Kawar Char
A portion of the marine vessels that originate from Zhaoban and the ocean to the shore.
At that point comes Gangamati .. 6
There is a waterway in Kawar Char. 40 for each bicycle.
াম Gangamati Char🏝
A portion of the mangrove woods. ☺
Also, the greatest fascination is the conjunction of waterways and oceans. Which will undoubtedly look great .. 6
It was pouring so an alternate marvel was included
After that
Red - Crab Char (Crab Island)
On the off chance that you go to an island, you will feel as though you have moved to a far off island. An astounding sea shore with loads of red crabs. In the wake of attempting a ton, I was unable to get any of them. I got into the opening before I could get it. You can accept it as a test.
At that point come
Kuakata Well:
The well is as yet an observer to the history behind the naming of Kuakata. In the event that you need to see this well, you need to go to Keranipara, the home of Rakhine. When you enter this spot, you will see the old well.
It is said that in the wake of being removed from the homeland in 174, the Rakhine came to Rangabali Island on the shores of the Bay of Bengal and took asylum. As the salt water of the ocean was inadmissible for use, they burrowed wells for new water here and the spot slowly got known as Kuakata.
★ Seema Buddhist Templeঃ
A little before the antiquated well of Kuakata is the area of the Seema Buddhist sanctuary. The wooden sanctuary was obliterated a couple of years prior. In this sanctuary there is an antiquated Buddhist sculpture made of octahedron weighing around 36 manas.
Keranipara:
Keranipara, the dwelling place of the Rakhine, is only a short stroll not far off from Seema Buddhist Temple. Rakhine ladies are exceptionally gifted in weaving material and the winter sheets they make are extremely appealing.
★ Misripara Buddhist Templeঃ
There is a huge Buddhist sanctuary at Misripara, another Rakhine town, around eight kilometers from Kuakata sea shore. It is supposed that the sanctuary has the biggest Buddhist sculpture in the subcontinent.
Takes 10 rupees. With this cash they show offspring of all religions for nothing. .
After that we came to Kuakata Main Beach.
It was pouring so there is no dry town presently, let me reveal to you a little
Shuntki Palliঃ
The area of the angling town is at the western finish of Kuakata sea shore. The dry season keeps going from November to March. The fish is gotten from the ocean and dried on the sea shore. On the off chance that you need, you can invest energy watching this bustling timetable of anglers. What's more, you can purchase various sorts of dried organic products at low costs.
It will take 4-6 hours to visit all the spots positively ..
There is somewhere else however I didn't go there is the backwoods of Fatra. Since we had less time
The woodland of Fatra begins from the opposite side of the stream situated on the west side of the sea shore. This timberland has practically all the highlights of Sundarbans. Woods chickens, monkeys, wild pigs and different feathered creatures are