Ransomware .
Ransomware is a type of malware from cryptovirology that threatens to publish the victim's data or perpetually block access to it unless a ransom is paid. Cite
Malicious software.
For a few years now, we have heard and read of these great attacks on many companies around the world. I in particular have managed to read how they use these malicious software to block very important information.
These attacks can cause a lot of damage to all the information that we have on our computer, due to these malicious software it is compromised because it cannot be accessed unless you pay, and in this way our information can be unlocked.
Information backup.
There are some solutions, but I think the main one is to keep a backup outside the main computer or the server every day or every 12 hours, so you can be sure that if your computers are attacked, you can recover the information in a timely.
I think it is strictly necessary and fundamental to keep the antivirus software updated.
I have read that another way is to pay to recover the information but I have also read that this does not guarantee that the information will be returned, so the best guarantee is to always have a very up-to-date and constant backup of your information.
You, who got here and read this publication, I ask you this question:?
Do you maintain backup of your information? We are all prone to being attacked by Ransomware.
We're all prone to it.
In some publications I have mentioned that I am a professor at a very prestigious public university in Venezuela, but that I am also the head of payroll of the same university, but in one of the five nuclei that the university has in the national territory of Venezuela.
Attack on servers.
Today very early in the morning I received a very important call from the head of the computer services at the Universidad de Oriente, we have a very good friendship and in the area of work at the payroll level we have a lot of communication to solve the different problems that arise In that sense, he called me so that he could see the statement of the recent attack that the university servers received, when attacked with Ransomware.
As I already mentioned that one of the best defenses we can have to keep the information protected is to carry out historical backups on a very regular basis, this was definitely what in some way has saved the integrity of the information at the payroll level and the administrative services from my beloved university.
Thanks to the fact that they always make backups that are saved daily, the computer services will be able to format the computers and servers that were attacked and once again all interconnection services between the nuclei will be operational, to continue working on the university's payroll.
The biggest piece of advice I give you is DO NOT PAY never the ransom.
---

---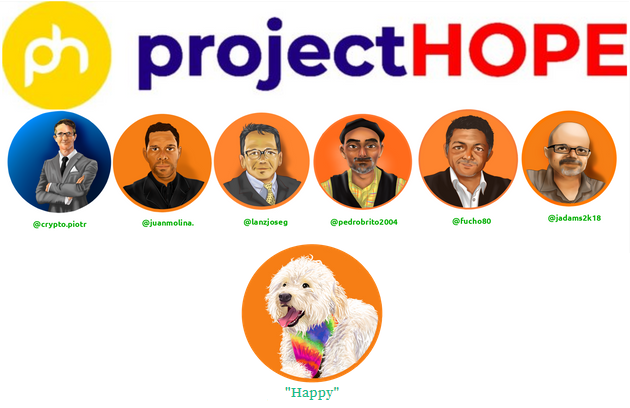 I invite you to meet Multidisciplinary team
---
PROJECT #HOPE An Initiative to give hope!
Hopefully by now you think that our efforts are worth your support and you'll consider delegating some SP to help us grow. We will be happy to have you on-board our project and in return we share 100% ROI (curation rewards) with all delegators.
We share those rewards on a weekly basis and currently 1000 SP delegated to @project.hope will result with a profit of average 2 STEEM / week (which is slightly more than pretty much all delegating bots are offering).

---

Thanks for visiting, I appreciate your opinion.

"In constant evolution".