Before starting with my entry to the contest I want to thank @nelyp and @ johan.norberg for giving us the opportunity to participate in a new edition of Behind The Photo where we not only have the possibility to share beautiful photos but also be able to tell you what it entails Behind these photos.
I also want to give a special thanks to @appreciator for supporting this wonderful contest which gives him an extra incentive.
Here I share with you the original publication of the meeting so that you can see the bases and make your presentation correctly:
Behind The Photo contest - Edition #8

our flagship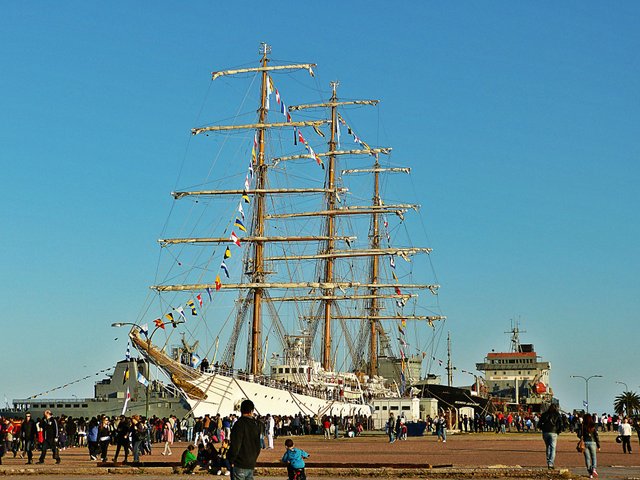 If there is something that we Argentines should be truly proud of, it is our flagship, our beloved "Freedom Frigate"
This beautiful school ship of our Argentine Navy carries to each port where its imposing sails moor a message of peace and friendship of a free and sovereign nation. Beyond the message that it leaves in each port where its role in training the new Midshipmen disembarks, who on each trip they take acquire valuable maritime knowledge.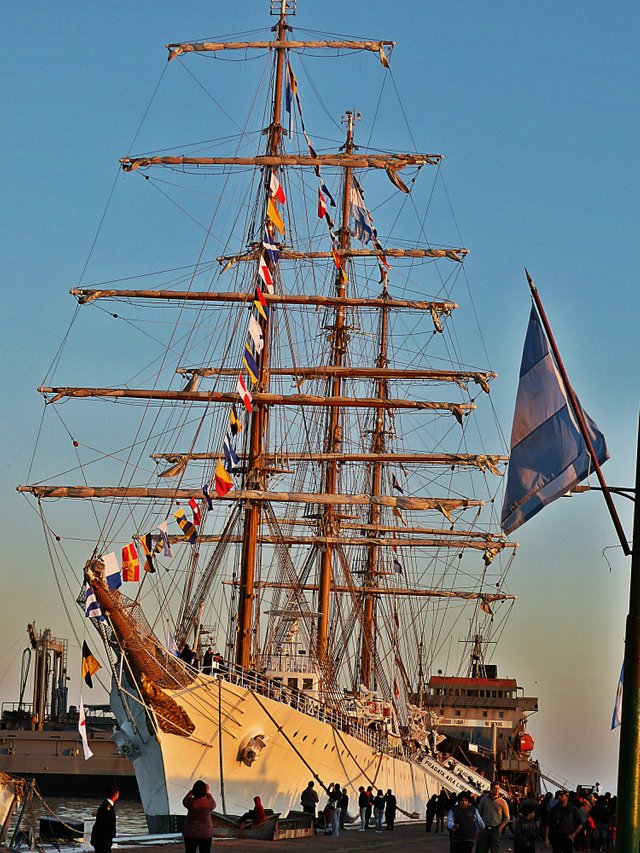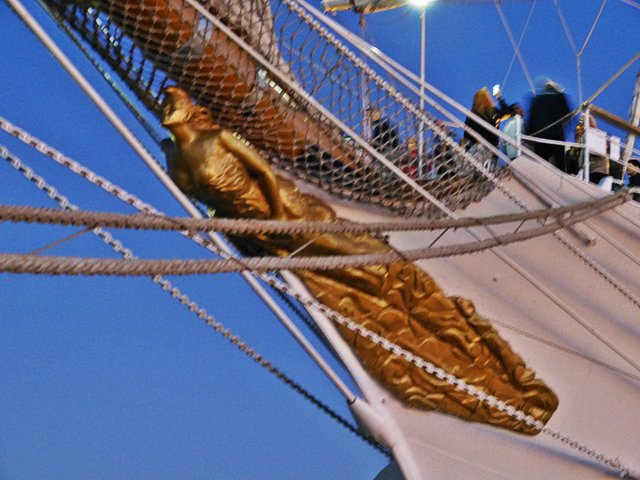 Beyond this brief introduction of the function of our flagship, I am going to tell you a little why I have chosen these photos for issue # 8 of the Behind of Photo.
My father, from his 18 until 2017, worked as Civilian personnel of the Argentine Navy, repeatedly campaigning to the Bases in the Argentine Antarctic on several occasions. Although these expeditions are not made on this frigate on other occasions, he had the opportunity to be part of the crew of this beautiful ship twice.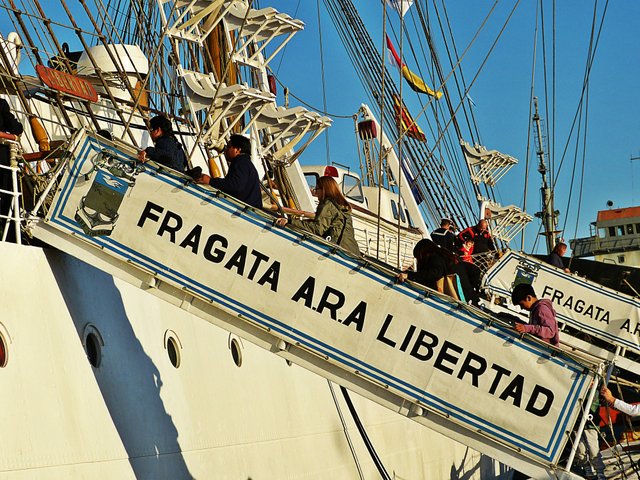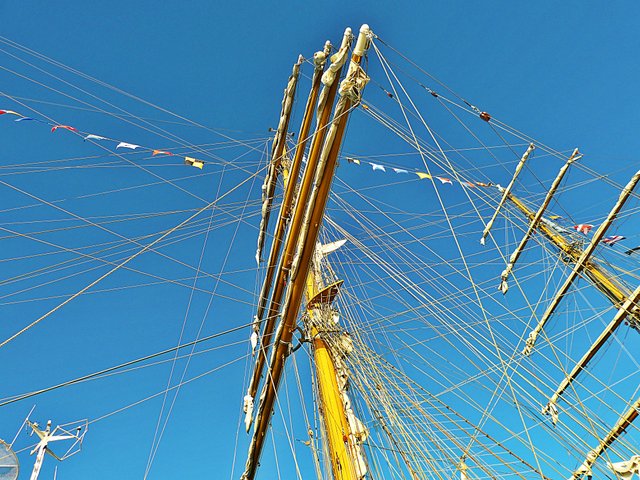 Every so often when we share a dinner or lunch, I always try to ask him and try to know the experiences of these trips that arouse so much feeling in him.
As a child, I always accompanied him when the frigate came to dock in the port of my city to carry out training and maintenance tasks on the ship. I still have the images recorded when I saw him enjoy going to visit the ships in which he traveled more than 50 years ago. Those memories are what today bring me to visit her every time this frigate or the Icebreaker Irizar come to the military base to carry out maintenance.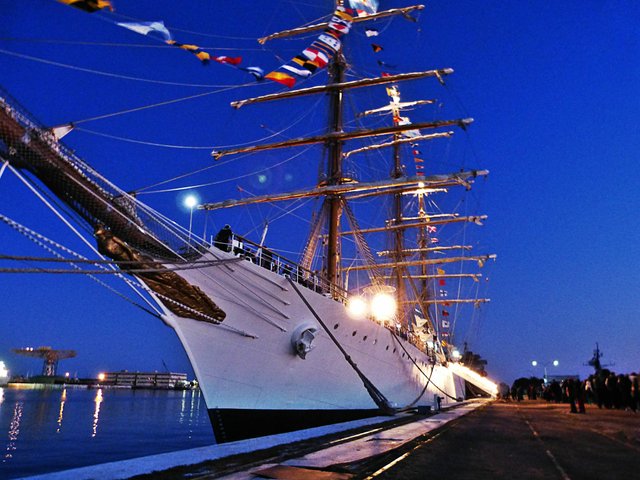 Now the visits are special because not only do I remember the times I have accompanied my father, but now I go with my daughter who is amazed by such a beautiful and imposing ship. I confess that it is exciting to see her and much more if it is with her candles unfolded.
If you pay attention in the photos you will be able to observe the immense rows that are formed to be able to take a walk around the deck and to know this wonderful boat. The same passion and feeling awake in every port that moored anywhere in the world.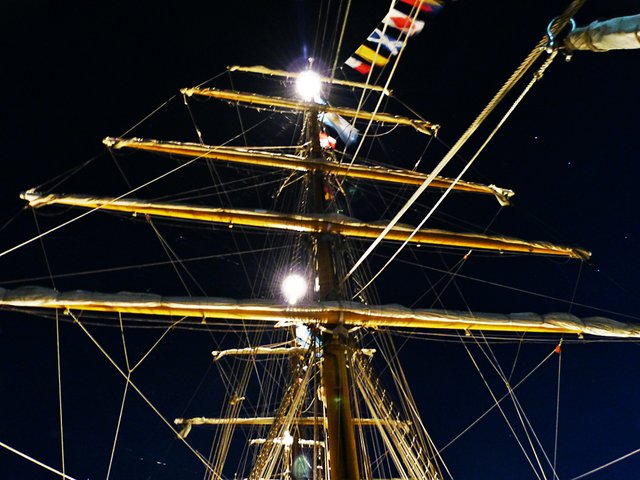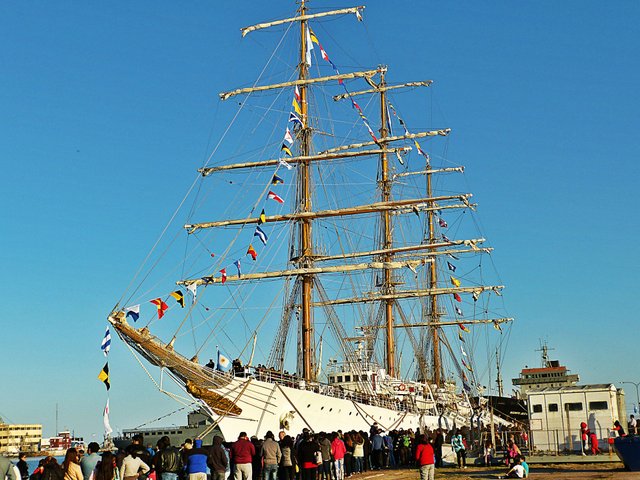 For my part, I was able to relive with my little daughter and my wife feelings that are hidden within me and that from time to time I like to bring them back. This means that through my little girl I can relive the feelings that my father had when with great joy we accompanied him.
These photos are from a visit we made a few years ago.
Original content of @pablo1601
Panasonic Lumix FZ150 camera
Posted via neoxian.city | The City of Neoxian