Gamers are always looking for that next real-life thrill turned game. Diving is one such thrill that has not exactly been done to death in gaming. Polish developer Jujubee S.A. is working to bring gamers safe access to the world of underwater exploration with Deep Diving Adventures. I am wondering just how complicated the Labo toy is going to be for this one. Is there a waterproof cardboard?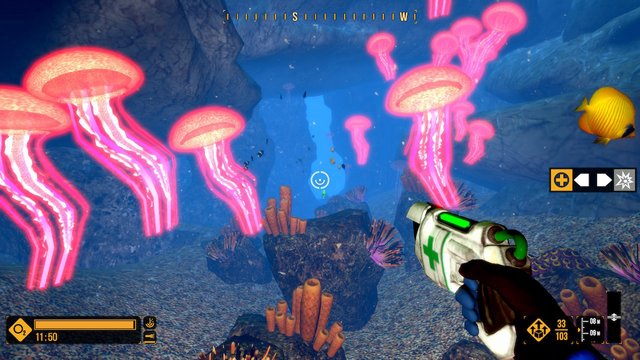 Stay dry in your living room
Besides the cost to acquire diving gear such as
Pinnacle Cruiser
or
Henderson wetsuits
, there is also the cost of lessons and travel to good diving locations.
Deep Diving Adventures
eliminates the obnoxious entry costs and even travel all for the low price of a new movie release on Bluray.
Deep Diving Adventures brings to you the full experience of being a diver without the hours of dedication and potential for death. Oxygen levels, managing position to avoid decompression sickness, and more details are available to maximize your immersion in Deep Diving Adventures.
"We're excited to bring our diving adventures to the Nintendo Switch audience as players will now have the opportunity to seek out the legendary city of Atlantis on the portable console. The Switch version of the game consists of the base game as well as the DLC, so there's a lot of items to collect and a lot of puzzles to be solved." - says Pawel Nitta, Head of Marketing & PR.
More than just watching gauges
Aquanaut's Holiday
was released on the original PlayStation console way back in the mid 1990's. It sold more than a few copies meanwhile games like
Tekken 2
crushed sales charts. Gamers were not ready for underwater exploration with very little danger to be concerned with.
No word on if you will meet Cthulhu or not.
Deep Diving Adventures looks to bring that submerged exploration adventuring back. There are ruins, sunken ships, and other interesting lost relics to explore here. It is not all just diving and finding forgotten things in Deep Diving Adventures. You will have a chance to learn more about our oceans and the creatures that inhabit them. You will get rewarded by Professor Adams for your findings too.
Deep Diving Adventures by Jujubee S.A.
Platform: Nintendo Switch, also on Steam as Deep Diving Simulator
Genre: Simulation
Rated: E for Everyone on Nintendo Switch
In-App Purchases – No, additional DLC available on PC
Available now on Nintendo Switch and on Steam
This article was originally published on Retro Gaming Magazine, a gaming website I own.