Hello, steemers,
Today I am going to introduce you to my two favorite traveling youtube channels in Sri Lanka. To be completely honest I really love to watch these traveling vlogs from these 2 youtube channels. One channel is hosted by Shenelle Rodrigo and her husband. The second one is hosted by Kasun degodagamage and his wife. I really love these couples and I also love to be like them. In this post, I will introduce them to you and If you are interested, you and also watch and tell me your opinion.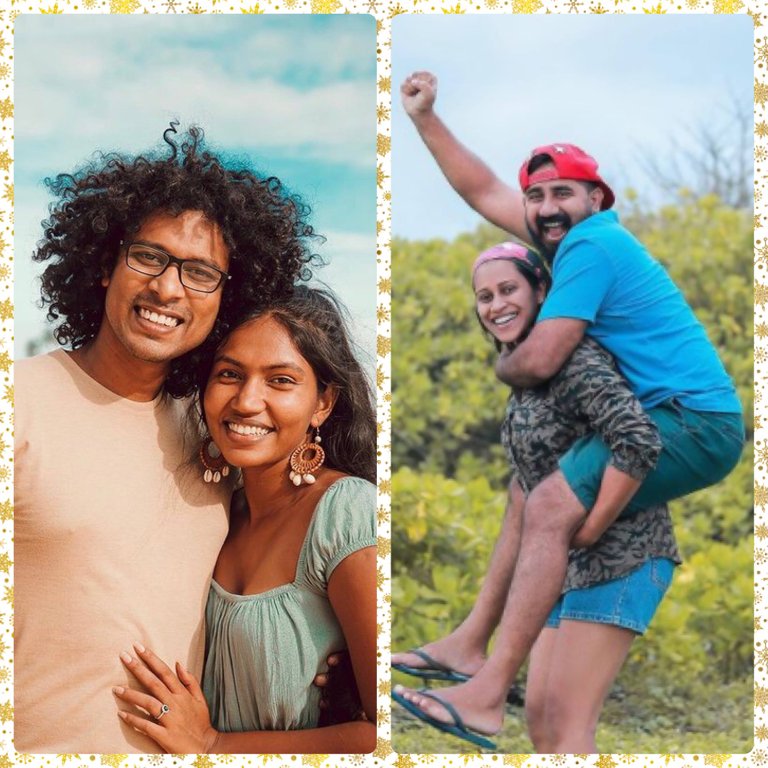 Sheneller
Travel with wife
First, I would like to talk about Shenelle's channel. Actually, the channel name is "Sheneller". I will mention the link in the later part of the article. When they start their channel, they traveled around the world and put those vlogs. But one day, when they were in Bali, One foreigner have asked 'why are guys traveling here without traveling around in your country,' After that, they have realized how beautiful Sri Lanka is and they came here to enjoy the beauty of our motherland. Shenelle is a professional model and I love her personality. When she describes the importance of some places in Sri Lanka she really means it. And she really encourages authentic Sri Lanka originals. Her main purpose is to promote Sri Lanka to the world as a very beautiful traveling destination and help our countries tourist industry. They really do very professional videography and their drone footage also just amazing. I think enough details right? If you wish you can also go and have a look. I will attach one of the best videos below. At the time I write this article they have 23k subscribers on youtube and they are growing very fast. Of course, she delivers in English.

My second favorite is "Travel with wife". They use the Sinhala language to deliver the content and they do it well. They also mainly focus on traveling around our country and sometimes they go to foreign countries as well. At the time I writing this article they have 235k subscribers on youtube. Yeah, they are very popular among Sri Lankans. Recently 2 becomes 3, yes you are right. Now they have a little daughter "Abhe". I think she is only 4 months old. This youtube channel provides cinematic shots which is sick. Yeah, those clips are really beautiful. Anyway if you are looking for a Sinhala traveling channel, I guarantee, This is it. I will put one of their best videos there and you can also have a look.

That's it for today. See you again.