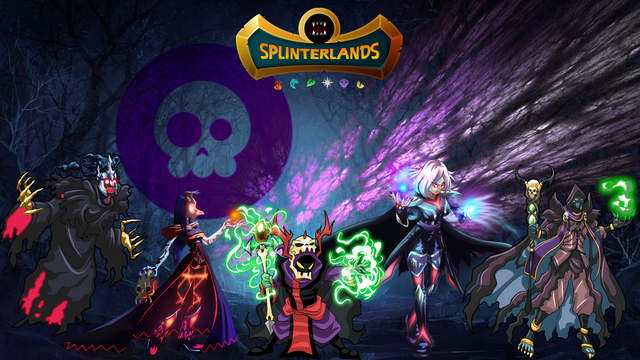 Hello Steemians, usppp Hivians or the name will have, I want to share some facts about my favorite element of @spliterlands.
Death

As you may know this element makes debuff to enemy Monsters so for since first time I use Zintar Mortalis I like a lot play with this summoner, while I was leveling up and renting some of this cards I understood that this the element I usually have to use on my daily playing.
This is why I decided to level up my cards a I have some of golden death cards.
I already have 29 and some of them have amazing abilities.
The great thing about this element is that can help in any situation and rule on the battlefield.
According to the rarity of each of them I have a great combination with Dragon element that makes an amazing successful battle.
This is my deck of Death cards, each one is peculiar and are according to work at any rule situation, ready to Battle.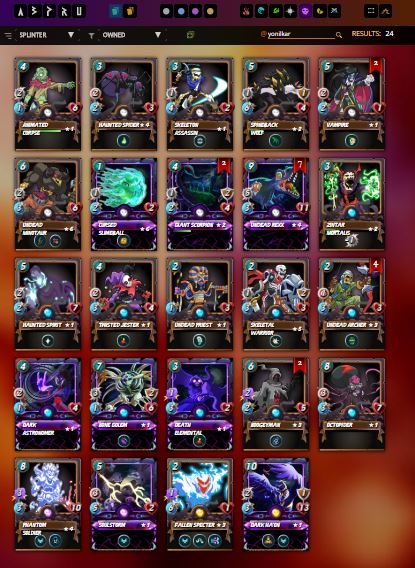 Mostly important cards that I usually use.
I always use Furious Chicken has my essential card, upss I witting about death cards no neutral, the mostly death card that I usually use is Haunted Spirit but I forgot to pay the rent and I don have it anymore so I just have the level 1 that came while I bought the starter pack several months ago.
So I decide to bought some Untamed packs and level up some of them and result is good, more death element monsters, yeah.
A Golden Death family

When season ends I bought a regular level 6 slimeball but nex day something crazy happens.
I recently I receive this summoner and a friend gave me a golden slimeball but also I open an untamed pack and receive another golden slimeball, Golden cards are very precious but my regular card is having some problem staying within the new golden cards because our wold is on in quarantine decides to use a mask.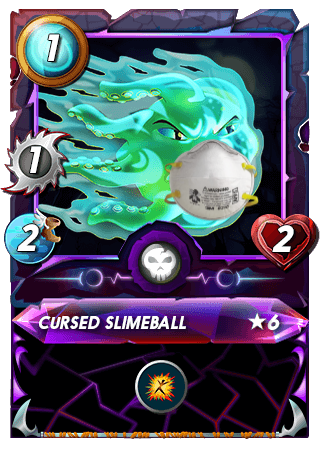 " No coronavirus for me, I will destroy with my redemption all the viruses."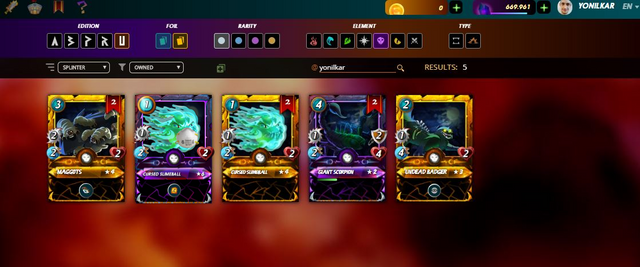 It can´t to stay with golden cards, it thinks they are sick.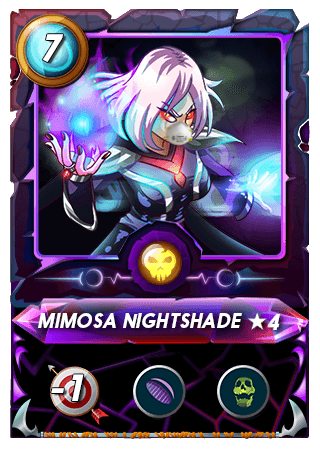 Even the new summoner is fighting against Coronavirus.

What is your @Splinterlands favorite element and why?