These are my entries for Sunday's #goldenhourphotography contest hosted by @juliank.
"There's never one sunrise the same or one sunset the same."
-- Carlos Santana
These photos were taken tonight (Friday) in Santa Monica near Lifeguard Tower 22 with Pier and Santa Monica Mountains in the background.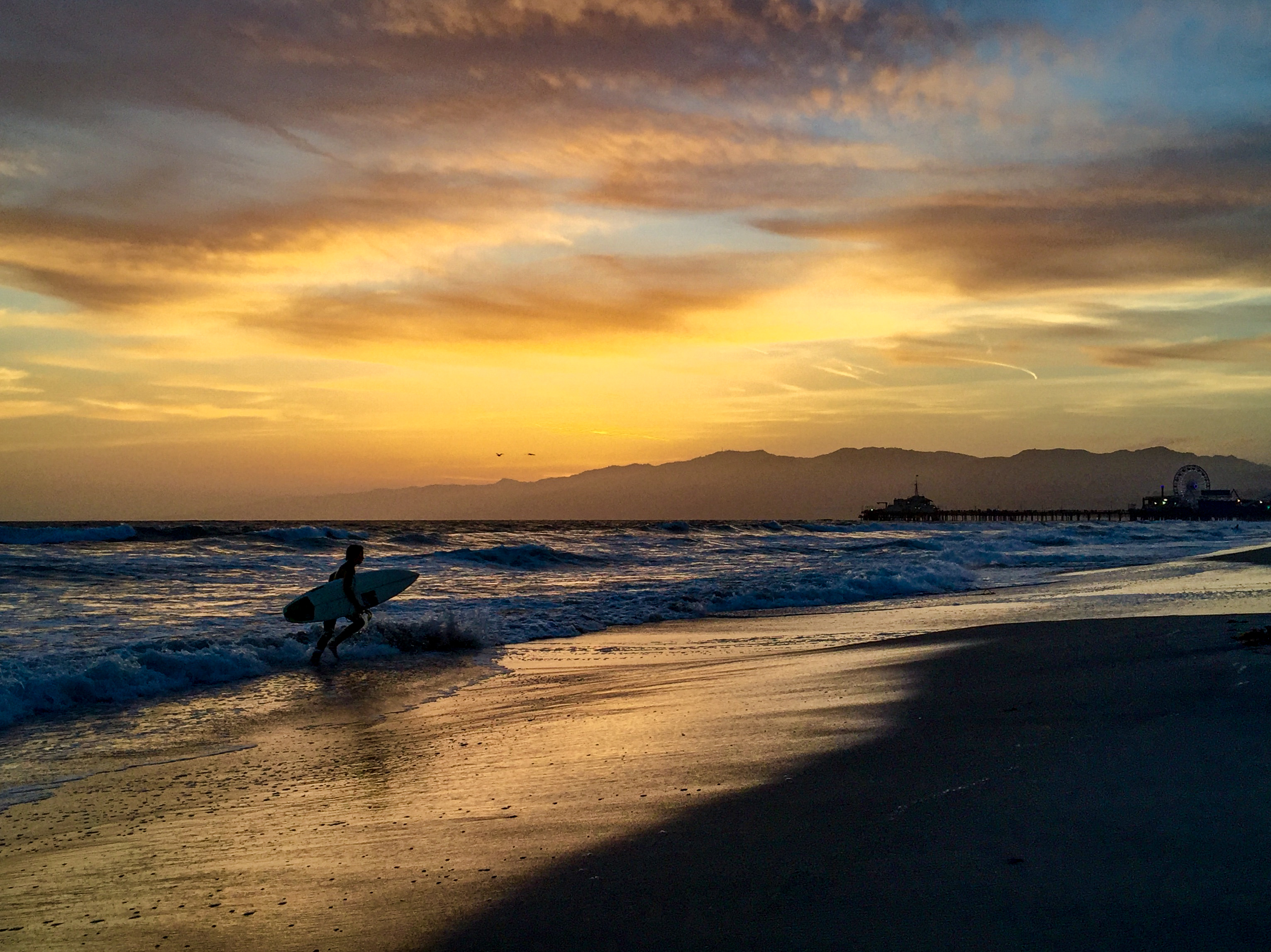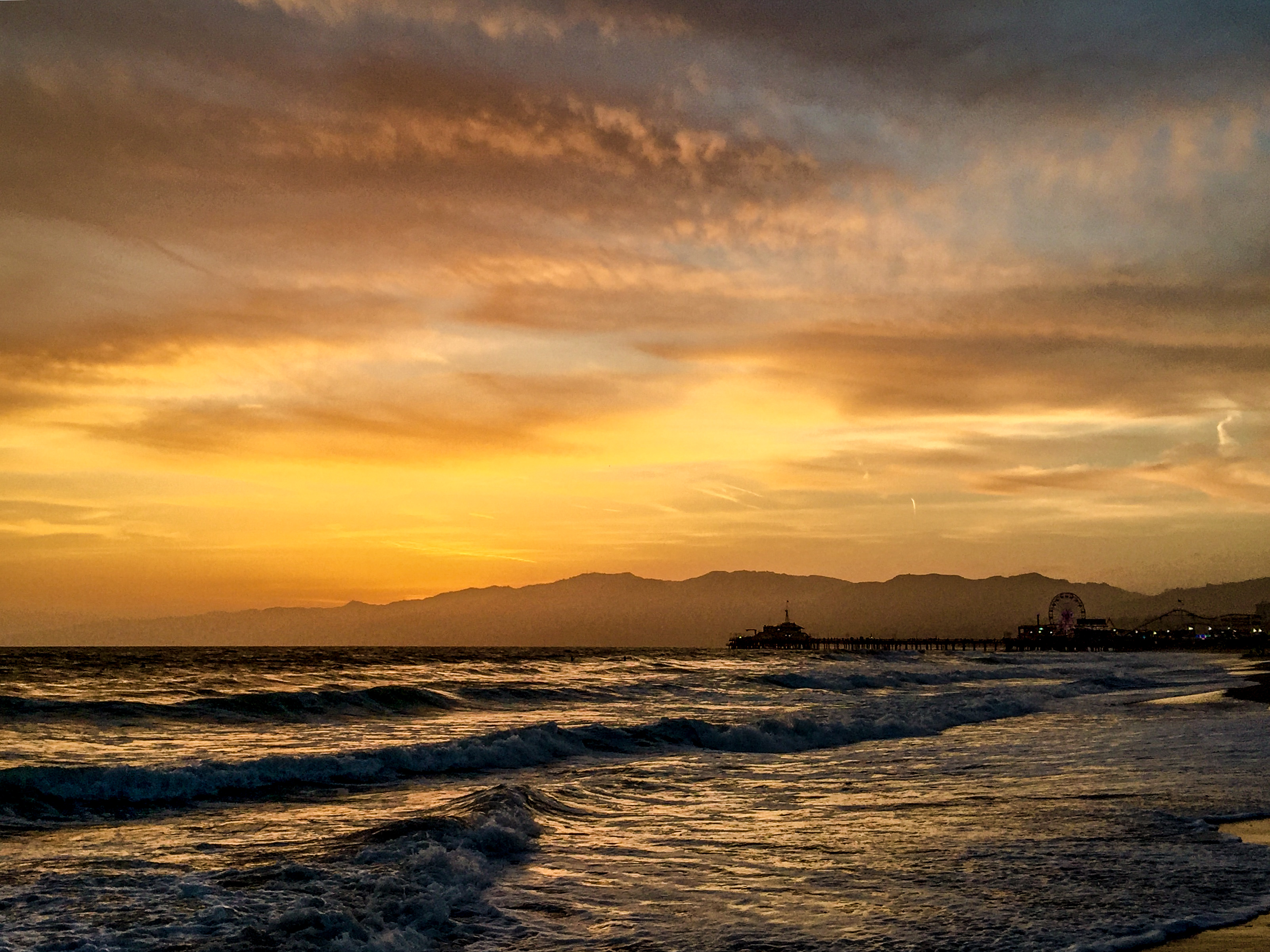 Santa Monica Location Click Here
Please check out my earlier blogs and photos from the same location:

California Sunsets #12 - Ferris Wheel
California Sunsets #34 – Never Give Up
--> Thank you for visiting and interesting comments get Upvoted <--
(All images are by the author and original content, created expressly for Steemit).
(© 2018 @armentor. All rights reserved.)