😎 Andalusian views (64) | Andalusische Blickwinkel (64) | Perspectivas andaluzas (64) 😍
In the beginning of this week I had to do some things near the beach and near the beautiful white Village of Casares.
And because of having the camera with me I had to take some pictures as well.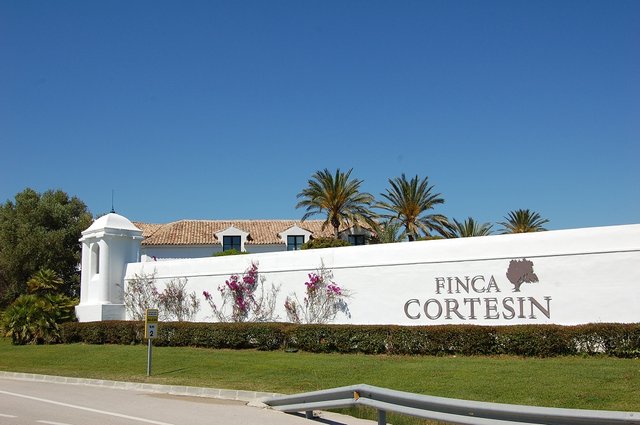 (Part of the famous Golf Club "Finca Cortesin" near Casares)

With nearly 30°C in my back this is so chilling, to hop out again in the nature after all this restrictions which now step by step will been taken back to normal, and have the chance to smell again all this flowers here in the region, having a drink or a coffee in a Bar at the beach or near the main roads.
Enjoy our short trip in the Casares area.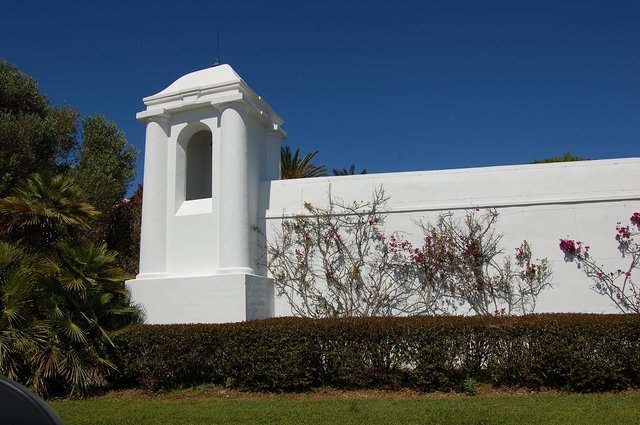 (detail of the building)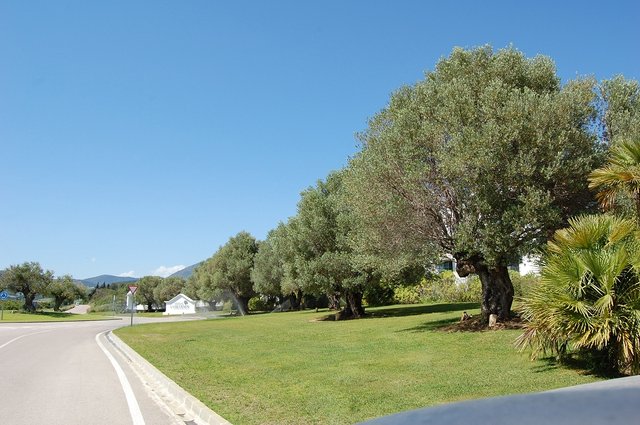 (beauty of the Andalusian gold, the olive trees in front of the Golf Club)

---
- Deutsch -
---
Zu Beginn dieser Woche musste ich einige Dinge in Strand nähe und in der Nähe des schönen weißen Dorfes Casares erledigen.
Und weil ich die Kamera dabei hatte, musste ich natürlich auch einige Fotos machen.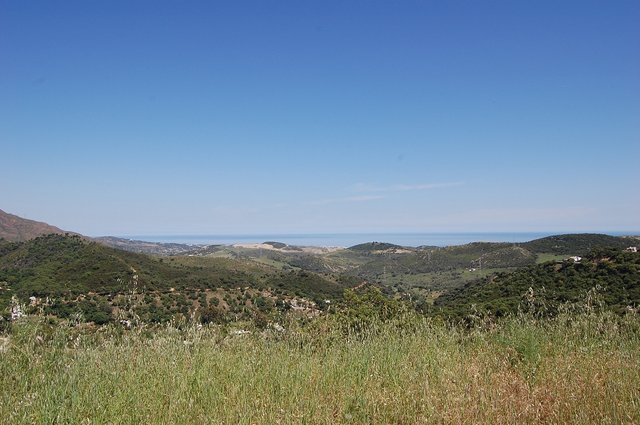 (the coast side from up the hills on my way to Casares)

Mit fast 30°C im Rücken ist es so entspannend, nach all diesen Einschränkungen, die nun Schritt für Schritt wieder zurück gefahren werden, wieder in die Natur hinaus zu kommen und die Chance zu haben, den Duft all dieser Blumen und Pflanzen hier in der Region wieder in der Nase zu haben, bei einem Drink oder Kaffee in einer Bar am Strand oder in der Nähe der Hauptstraßen.
Genießt unseren kurzen Ausflug in die Gegend von Casares.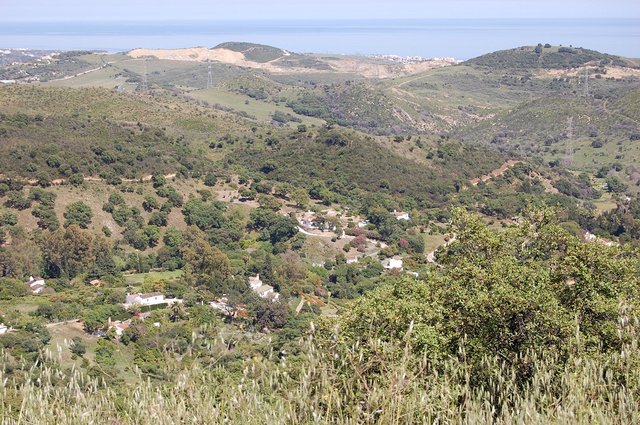 (a closer look to some of the country side houses)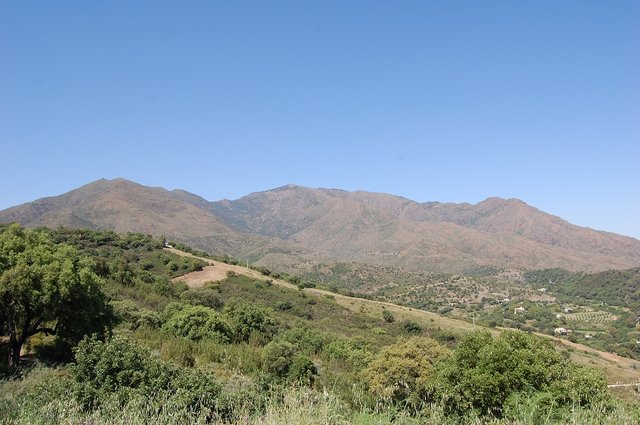 (what a view to the mountain side)

---
- Español -
---
A principios de esta semana tuve que hacer algunas cosas cerca de la playa y del hermoso pueblo blanco de Casares.
Además, como llevaba la cámara conmigo, tuve que tomar algunas fotos, por supuesto.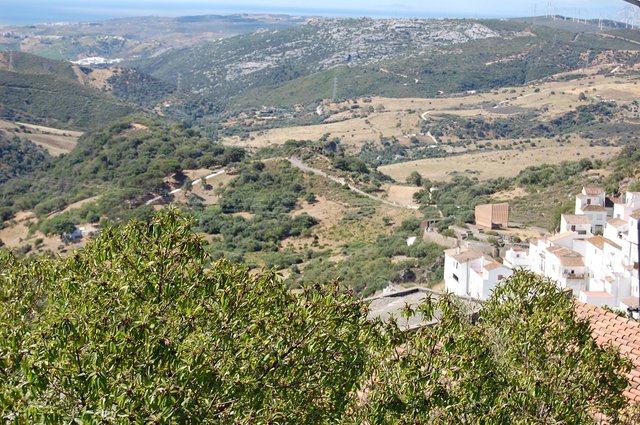 (and now I´m on the top of the hill in Casares)

Con casi 30°C en mi espalda esto es tan escalofriante, saltar de nuevo a la naturaleza después de todas estas restricciones que ahora paso a paso se llevará de nuevo a la normalidad, y tener la oportunidad de volver a oler todas estas flores y plantas aquí en la región, tomando una copa o un café en un bar en la playa o cerca de las carreteras principales.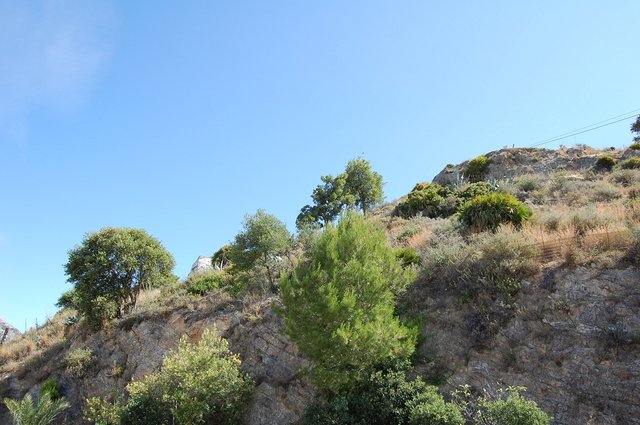 (the nature surrounding the white Village)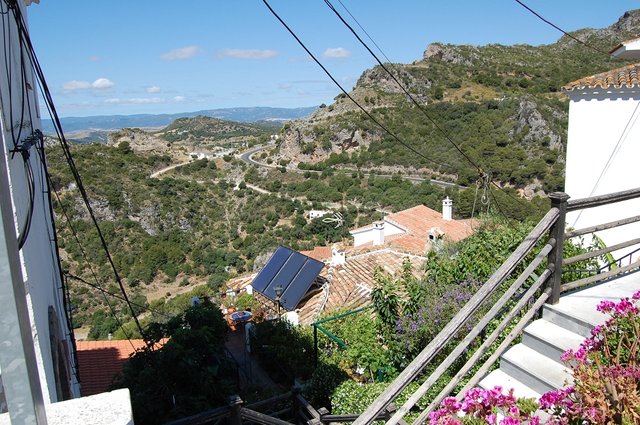 (and one day I will sit on this little table down under the Solar-thermal modules and enjoy the view from there)

---
...I hope you enjoyed the pictures and we will read each other again soon in our blog.
...Ich hoffe die Bilder haben euch gefallen und wir lesen uns bald wieder hier in unserem Blog.
...Espero que nos volvamos a leer pronto en nuestro blog.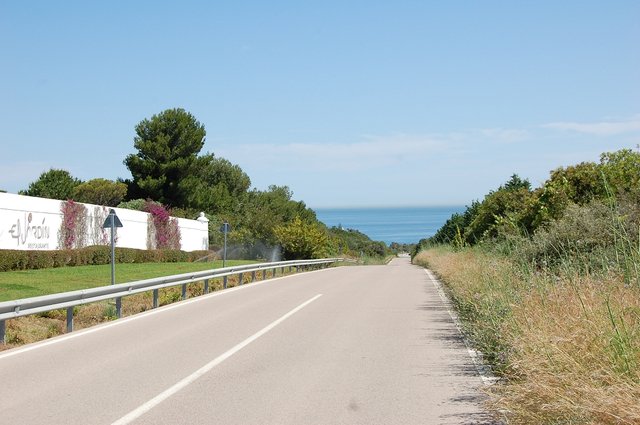 Alle Fotos im Post wurden von Don Thomas aufgenommen oder wurden der Agentur zur Verfügung gestellt und liegen genau wie die Grafiken unter Copyright der HR-Group | all pictures in the post are taken by Don Thomas or granted to the agency and coming like all graphical art works under the copyrigth of HR-Group (Parts of the text was possibly translated with www.DeepL.com/Translator)


😎 Sonnige Grüße aus Andalusien | sunny greetings from Andalusia | con saludos soleados desde Andalucía 😎
Don Thomas
Mitglied und Kurator im German-Steem-Bootcamp
If you like this post, don't forget to upvote, comment and resteem it. Also make sure to follow @don-thomas to stay updated about future posts.


Latest posts | letzte Beiträge | últimas publicaciones




HOME in ANDALUCIA | zur Facebook Seite | SteemWiki-Seite