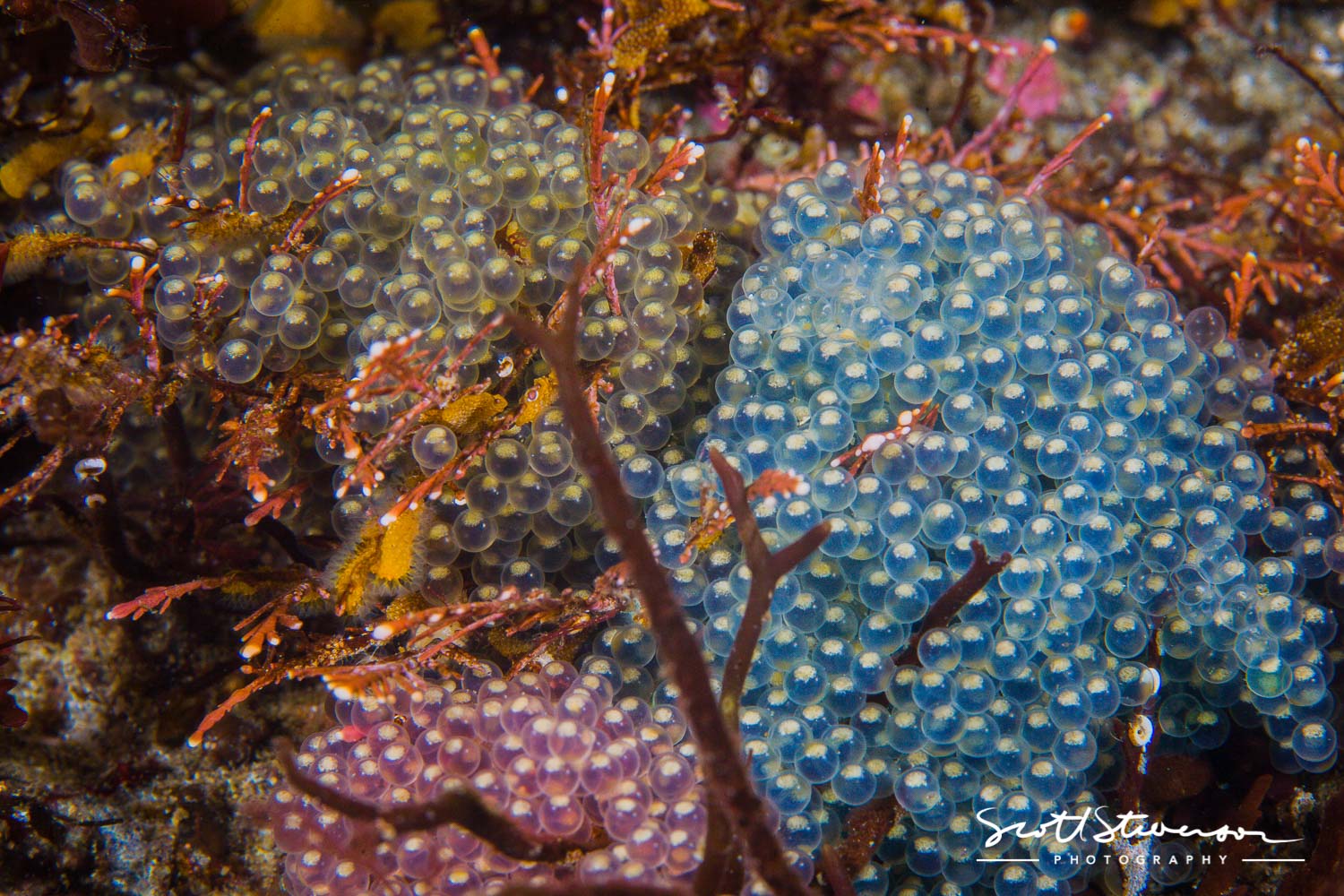 Kelp Greenlings are some of the most colourful fish in the Pacific Northwest and the eggs they lay are just as brilliantly coloured as they are.
These greenlings are gender specific in their colouration. Females are bright yellow, and blue with a very unique pattern along their bodies, where males are various shades blue and silver. During mating season the males face and head turn a very dark blue almost black. The colours progressively intensify as courtship progress.
Kelp Greenlings are one of the only species of fish in these temperate waters who have this gender specific colouration. Once their eggs are laid these fish become very protective and will attack anyone or anything that comes near to their egg masses. Be very careful when photographing these eggs.
Thanks for reading and have a great day!
Scott
For more images and stories - http://www.scottstevensonphotography.ca/