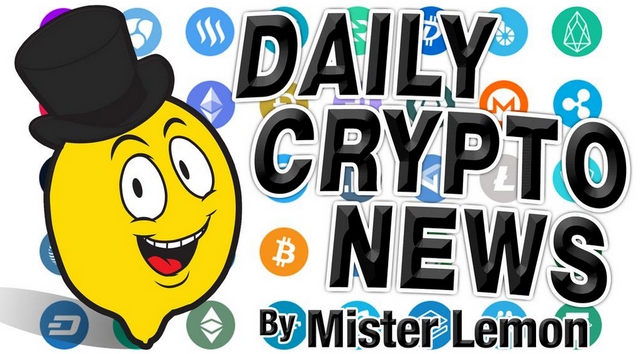 Bitcoin Price Charges Past $6K as Fed Stimulus Plans Boost Markets;
'This Will and Needs to Be Bitcoin's Year' Says Mike Novogratz;
Baidu and Google Trends See Increased Interest in Purchasing Bitcoin;
Tezos Foundation Offloaded Millions of Dollars Worth of Bitcoin in 2019: Report;
🗞 Daily Crypto Calendar, March, 23rd 💰
STEEM Trading Update
Welcome to the Daily Crypto News: A complete Press Review, Coin Calendar and Trading Analysis. Enjoy!
Bitcoin (BTC) abruptly moved higher on March 23, beating $6,000 as global markets reacted to fresh stimulus plans from the United States Federal Reserve.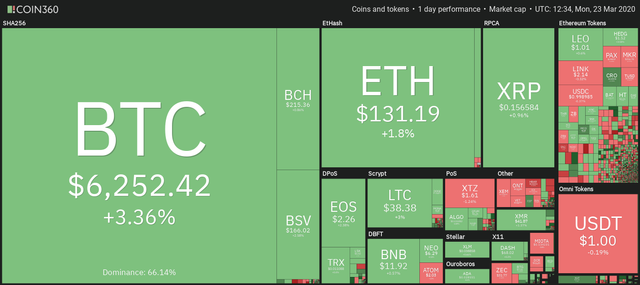 BTC bounces with Wall Street yet to open
Data from Coin360 and Cointelegraph Markets tracked BTC/USD reaching 24-hour highs of $6,310 on Monday — daily gains of almost 5%.
Current levels put Bitcoin back in the position in which it traded before a downturn caught markets on Sunday.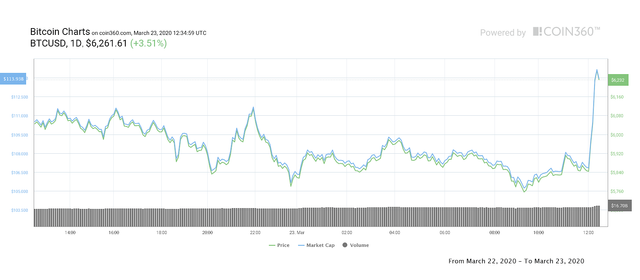 With vast swaths of the world markets in virtual lockdown amid the coronavirus pandemic, some predict that the shocks rippling through the global economy in early 2020 may yet come to dwarf the magnitude of the 2008 financial crash.
Just as Bitcoin (BTC)'s creation is bound up with 2008 and the Great Recession, Galaxy Digital founder Mike Novogratz sees this year as make-or-break for the cryptocurrency.
In a tweet posted on March 22 — just hours after the United States Congress failed to reach a bipartisan agreement on a proposed $2 trillion economic support package — Novogratz wrote:
"$BTC will continue to be volatile over the next few months but the macro backdrop is WHY it was created. This will be and needs to be BTC's year."
Don't worry — this time there's news coming out of China that isn't connected to the coronavirus outbreak.
With so many people around the world working from home, social distancing, and self-quarantining after possible exposure to COVID-19, online searches surrounding cryptocurrencies have gotten a bump.
According to a report available to Cointelegraph, the Chinese search engine Baidu has seen a considerable jump in searches for "Bitcoin" (BTC). The data index shows searches for BTC increased by 183% over the past thirty days, while the number of those looking for information on the cryptocurrency on mobile devices also shot up.
The interest may be related to the theory that a global economic meltdown may lead to a growing value for the cryptocurrency as a hedge against the banks.
The non-profit that holds funds raised in Tezos' $400 million initial coin offering (ICO) sold as many as 8,000 bitcoins (BTC) in 2019.
The share of the Tezos Foundation's portfolio made up of bitcoin fell from 61 percent in July to 47 percent as of the end of January, the non-profit disclosed in its biannual report, released Thursday. The value was reinvested into XTZ tokens and into other asset classes.
Per the report, the Tezos Foundation, which is based in Switzerland, held approximately $397.7 million worth of bitcoin on July 31, 2019. As bitcoin traded at the $10,000 mark, according to CoinDesk's Bitcoin Price Index, the foundation held roughly 39,700 bitcoins.
As of Jan. 31, the foundation held 31,800 bitcoin, worth roughly $298.5 million based on a spot price of $9,400. That means the foundation sold as many as 8,000 bitcoins, which, even with the recent downturn in prices, would still be worth as much as $53 million today.
🗞 Daily Crypto News, March, 23rd💰
"Komodo's Fourth Annual Notary Node #Election will begin on March 23, 2020"
Basic Attention Token (BAT)
Basic Attention Token (BAT) won the 21th voting round and it will be listed on Coindeal.com by March 24th.
"NEXT BURN: MAR 23 2020"
General Event (CRYPTO), QuarkChain (QKC), TenX (PAY), XRP (XRP)
"MONEY20/20: where the ones to watch, in-the-know, most exciting and innovative players come to create the future of money."
STEEM Trading Update by my friend @cryptopassion
Here is the chart of my last analysis :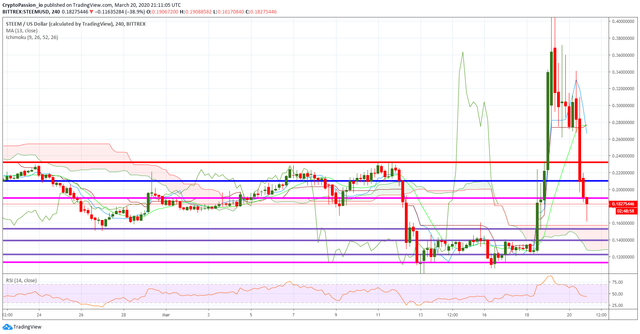 Here is the current chart :
The correction after the hardfork is still noy finish, even we are slowly reaching a low on the support lien at 0.15$. We have now to see if the market is ok to stay on that support or if we will experience a new break of that support line to after go test the support at 0.14$.
Last Updates

You don't want to miss a Crypto news?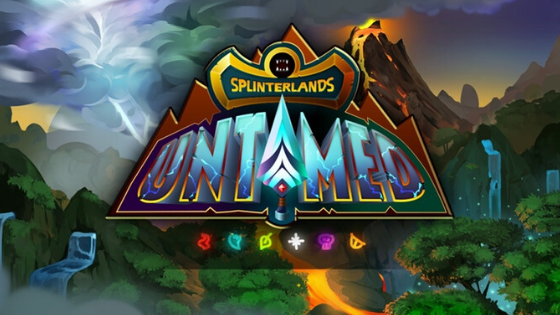 Come try out the new STEEM blockchain game: HolyBread