#BigReset - Universal Basic Income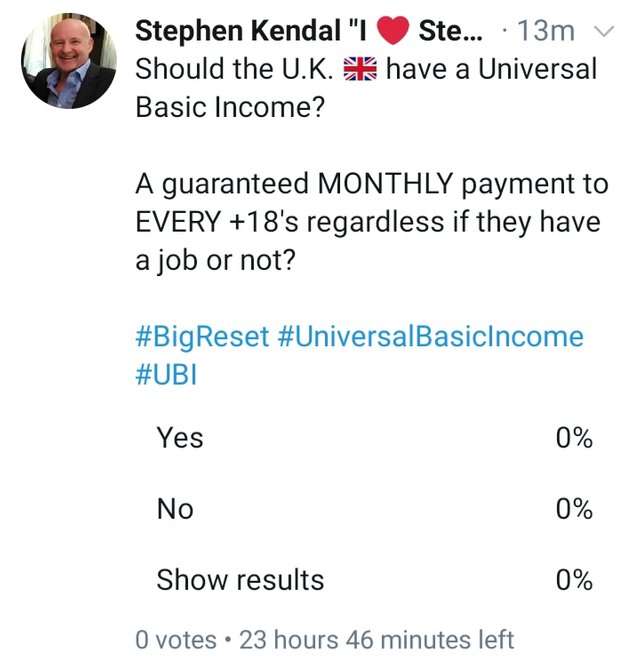 Universal Basic Income - Twitter Poll
A few people today have asked me, how effective would a Universal Basic Income actually be?
Easy to answer.
By leveraging the asset that gives them a roof over their head will be the very underlying asset that a Public Quantitative Easing Program would be secured against.!!
For those that are on twitter, I thought I would share with you a recent poll I have posted.
The poll reads...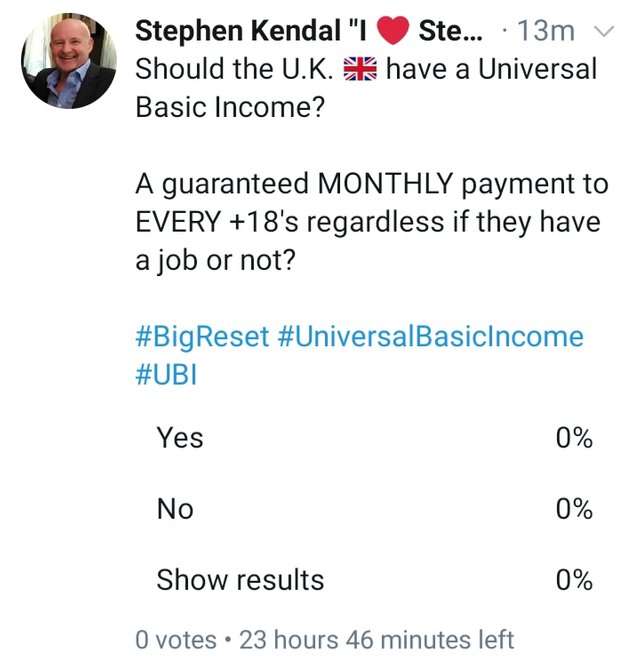 Should the U.K. 🇬🇧 have a Universal Basic Income?
A guaranteed MONTHLY payment to EVERY +18's regardless if they have a job or not?
If you are on twitter, please feel free to cast your vote on the above tweet.
Thanks again for reading.
Stephen