Future With Robots?
When talking about AI, I think of games, electronic devices and much more futuristic things that we always see in movies like Marvel Avengers. Like seriously who doesn't want to get one of Tony's gadgets for their own?🤣🤣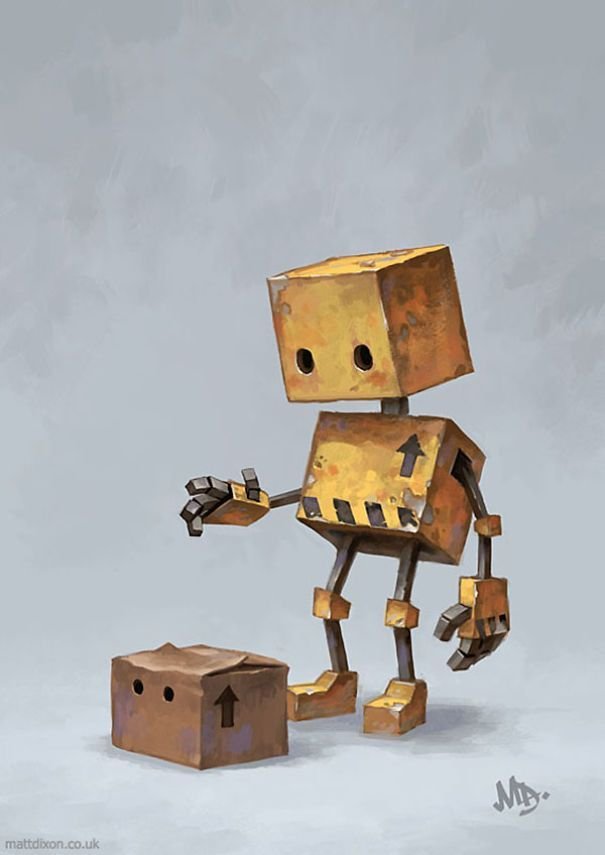 Image Link
Almost everyone in the world knows about Artificial Intelligence (AI), some may refer to the closest object in hand, literally, our daily gadgets are the examples of AI. Phones, laptops, televisions, they are all products of AI that we cannot get away from. There's no denying that there are some people without gadgets either they're willing to get away from them or just cannot afford one. As mentioned before, there are people who do get away from gadgets and this is because these AI can cause addiction as any other drugs could do to a person. Take an example from ourselves, try to put down our phone for a couple of hours and see whether or not we feel the urge to pick it up and use it. For some, they might not even last for a few minutes. These are the symptoms of people getting addicted to using gadgets.
In all honesty? I'm not taking any side in the poll whether gadgets are good or bad for humans. For me personally, it's in the grey area. Nothing in this world is completely bad to use. Bear in mind that the real purpose of people inventing gadgets is to improve the works for every human being. It is the way that people use it determines the outcome. Not everything may end up the way we wanted them to be. Surely the person who invented them didn't intend that these AI would cause humans to neglect their morals and responsibilities. In the meantime, somewhere, somebody is able to finish their work within a limited time thanks to the AI.
If most stuff in the world use robots, human power is not needed much. In fact, humans will have to focus more on a career that requires sympathy, empathy and emotional necessities. Thus, driving humans to a limited amount of career despite our numbers rising. (☞゚ヮ゚)☞ Let's be realistic, this fact won't stop people from continuing to invent more solutions with the power of AI.
In the end, the future where the use of AI in almost everything is without a doubt. It will surely improve humanity's evolution trifold compared to our ancestor's time. Humans are very curious as we will always find a reason to improve on something, I wouldn't be surprised if in the future everything will be using AI even for the simplest of things.
Okay...Maybe I will be surprised if somebody invents a new gadget for sleeping or eating😆😆
They haven't done that yet...have they?
Well that is all from me, this is merely my opinion on what I think about Artificial Intelligence ╰(°▽°)╯
Thanks so much for stopping by!
Until next time, Sayonara!