"Is everything alright, Mr Kauf?" Akin asked.
Source: Pixabay CC0
Alan Kaufman seemed very worried about something and, Akin could tell that it was not his upcoming monthly performance review meeting the next day. He was a smart businessman. Akin met him six years before when he was hired as a business development executive in the firm. That was when he did the job for which he was hired. After a while, the job shifted from actually talking to people and winning businesses to sitting behind a desk, crunching numbers, making presentations to a bunch of management guys and sitting in endless meetings. Akin enjoyed working with Alan. His only challenge was that Alan was a workaholic and expected Akin to work as hard and as long as he did. Akin tried not to disappoint his boss, but he eventually realised that it simply was not in the cards for him.
Alan was forty-five, never married and lived alone. As far as Akin could see, Alan did not care much about anything else in life but work.
"Yes, I'm fine. Thank you," Alan lied. He had a lot on his mind, but he did not want to share his thoughts with any person.
"Aren't you supposed to have dinner or something with Bella tonight?" he asked.
"Yes, I am. But I am just trying to put some finishing touches on our presentation for tomorrow, and then I'll go," Akin replied.
"No. I can finish up. Go on and have fun. You can take the car," he said throwing his keys to Akin who caught it and quickly stood up, suddenly in a hurry to go and pick up Bella, his girlfriend for their dinner.
Bella had been Akin's girlfriend for the past three years and even he agreed that she had been nothing but outstanding. Something had prevented him from marrying her in all those years. Bella had perceived his failure to step up as proof of a lack of commitment and that caused a strain in their relationship. Akin just could not put his finger on what was wrong with him, but he was sure that it had nothing to do with Bella. Akin suspected that he was just not as happy or as enthusiastic as he used to be about his job a few years ago and that had made him unsure about the future. Whatever it was, he had promised Bella that he would handle it and they would come out on the other side better than before.
As Akin turned a corner, his hands on the wheels and his mind playing a continuous collage of images of how his life with Bella could be, an ambulance van rammed into the passenger side of his car, making him break the glass window of the driver's side with his head. Two men dressed in paramedics uniform stepped out of the vehicle and speedily walked towards the direction of his car. One of them pulled him out of the car, and they both carried him to the van. A small crowd was forming around the crashed vehicle, but most of them did not see the crash. When they saw the paramedics taking Akin to the ambulance, they began to disperse. The two men laid Akin in the van, and the driver of the ambulance drove off.
Akin woke up in the dark, opened his eyes and realised that he could still not see. He listened for sound but heard nothing. He felt that something was covering his face, limiting his breathing and obscuring his vision, so he tried to remove it. He could not move his hands because he was tired up.
"Hello. Can anyone hear me? Please help," he cried out. He felt a sudden pain in his back as someone's boot made an impact with his side. He let out a piercing scream and rolled over on the sand. One of the men pulled off the bag that covered his face, and Akin found that it was truly dark. He turned his head in all directions, but he could see nothing but the lone van and his captors. He could not make out any other forms but sand and dunes for miles in all directions. He was terrified and felt so utterly alone. His life seemed to flash in his eyes, and he realised that he had wasted most of it doing the things that did not matter to him. He knew that those men had driven him to the desert and the only reason they would do that was to kill him and dispose of his body so that he would never be found. If that was not so, then why would they go through the trouble of bringing him all the way out there?
"One thing my father told me, 'Whenever a woman offers you her body, compensate her well because she has compromised her pride'. I am going to ask you once: where is she?"
Akin was disoriented and confused. He had no quarrels with any persons, and he knew no other woman but Bella. This could not possibly be about her, he thought. The second man approached him and put the nozzle of his gun on his head. "Speak," he said.
Akin started talking very fast about how he loved Bella and how he never took her love for granted. He promised that he would never hurt her and had no such intention and so on.
"Who the hell is Bella?" the man shouted.
Akin felt his warm urine trickle down his legs. He tried to speak, but she could not get the words out. The gunman pressed the gun harder on his temple.
"My girlfriend," he whispered.
"Wait, what's your name?" the first man asked.
"Akin Agbobli," he replied. Suddenly the gun left his forehead, and the gunman cursed. He searched Akin's pockets and brought out his wallet. He flipped through it and found his drivers licence. He was telling the truth, and the man cursed some more.
"We have the wrong man," the gunman said. "Let's waste him and get out of here."
"Wait. What's the last name of that girlfriend of yours?" the first man asked.
"Mingle," Akin answered.
"Let him go," the first man ordered the gunman and walked towards the van. He opened the door and sat in the passenger seat. The gunman looked frustrated and undecided for a moment, but he finally decided to do as he was asked. He boarded the ambulance, and they drove off leaving Akin alone with his thoughts. He watched the direction through which the ambulance left and the trail of dust it left behind. He stood up and started walking, but his shoes were impeding his movement. He removed his shoes and walked without them. Even though it was dark, the sand was still warm. He was grateful to be alive. He hoped that he would have found some before the rising of the sun.
After a few hours, the shock of being so close to having his brains blown out began to wear off, and he began to process how he arrived there and who his captors could be. None of it made sense but walking out of that desert gave him a new perspective on life. He could have been killed that night, but he survived the experience. He could no longer see the trail of the car, but he kept walking until he was too tired to continue. He fell and slept. He woke up to the noise of flies in his ears. He looked around, and in the distance, he could see trees and a little bit of shrubbery. He was exhausted, but the sight of some green invigorated him. After another hour, he was able to a farm settlement.
Akin's experience taught him what mattered in life. He figured that the men must have been after his boss, Alan but he did not want to know why that was. He was curious to know why the first man let him go but that also was not as important as the fact that he had a second chance at life and he was going to get it right the second time around. He resigned his job and married Bella. He did not know what he was going to do with the rest of his life, but it didn't matter. He knew he was not happy with his job and that was enough.
---
Click on the coin to join our Discord Chat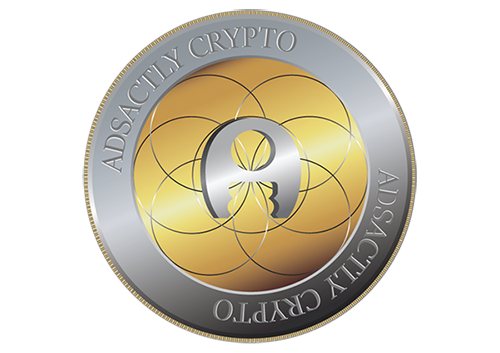 ---
Vote @adsactly-witness for Steem witness!
Witness proposal is here:



Go To Steem Witness Page
In the bottom of the page type: adsactly-witness and press vote.


Use small letters and no "@" sign. Or, click here to vote directly!
Thank you!

---