Good evening Steemians and Actifitters!
I woke up quite early yesterday but I am too lazy to get up because of the cold weather. It's actually bed weather as it makes you stay in bed.
I forced myself to get up to cook our breakfast, and afterwards, prepare for deaf field service. I went to a certain place close to our house to meet up with two deaf couple because they don't know how to travel to our meeting place.
I waited for several minutes, and finally, they arrived. We headed to Bugallon, which is our territory, and we had some visitors from Germany who joined in.
We did a lot of walk by visiting our deaf students in the morning and afternoon. When I got home, I took some time to rest, then worked online.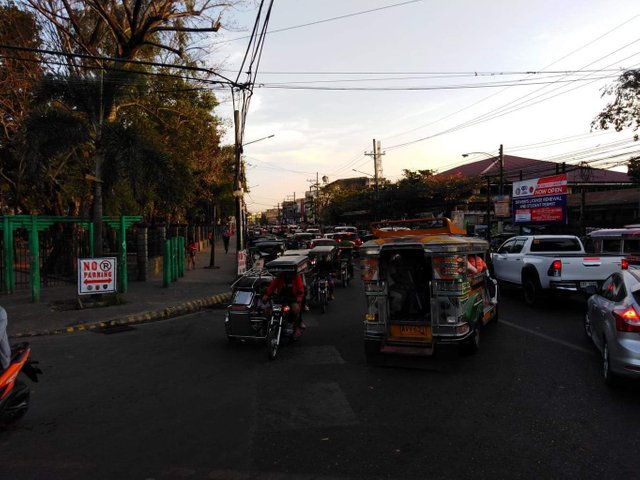 The traffic while going home earlier.




10178

Daily Activity, House Chores, Walking