Good morning Steemians and Actifitters!
I just reached more than 3,900 activity counts. To be honest, I didn't aim to reach the minimum goal of 5,000 counts yesterday because I am not feeling well
In the morning, I prepared our breakfast while setting up the washing machine for my laundry. I also washed the rugs so I can have something to replace the currently used ones. Afterwards, I cleaned up downstairs because of the dirt accumulated.
Then I went to my sister's house, and I stayed less than an hour because I don't think I have that much to do. I went to the supermarket for some things, then I went home.
I watched TV in the afternoon, and worked online. I am not feeling well because of gas pains. My tummy is bloated that I don't have the appetite to eat.
In the evening after dinner, it went worse. I don't feel good because of the gas pains despite doing what was recommended. My brother bought me motillium to release some gas. I can't even burp and fart.
I had nausea, but I don't want to vomit. I took hot compress, but it didn't give much help. I decided to vomit by pressing my upper abdomen. I was relieved after vomiting. I took Kremil S afterwards, and I feel better.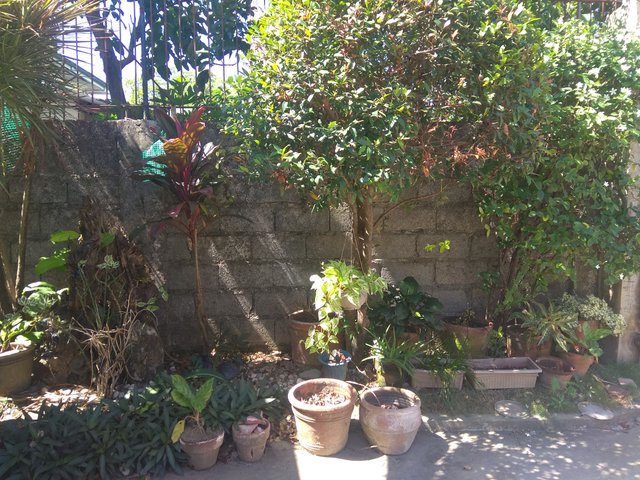 The small tree was newly cut.



3996

Daily Activity, House Chores, Walking