About Steemia
Steemia is a social network app running over the Steem Blockchain. This app will provide the users an enriched user experience plus features commonly encountered in a casually used social media. The goal of this project is to give the community a mobile app where they can do their daily activity in the blockchain.
New Features
The About page has been prepared to inform users about Steemia project and communicate with users.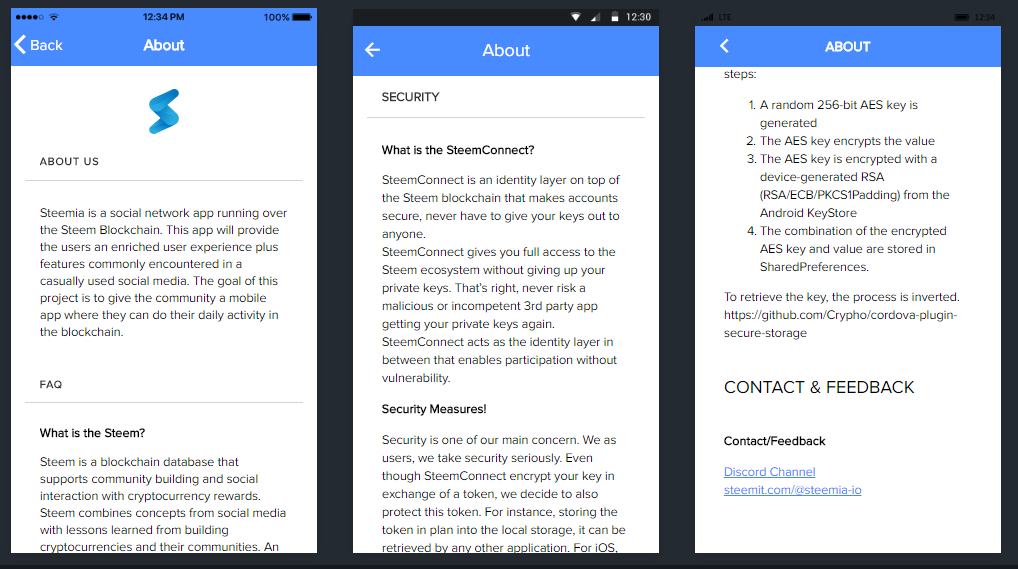 The bookmarks feature has been developed to save your favorite articles for later use.
An auth guard has been added to the post single page and bookmarks to prevent accessing bookmarks for users who have not logged-in.

Correct Orientation for images from Camera
The photos taken with the camera were uploaded incorrectly.
Correct orientation issue has been fixed to upload photos from the camera.
https://github.com/Steemia/Steemia/commit/cf0328343a9d35223880c7b78269fea4af73ec80
A slider with 3 images has been added to the login page.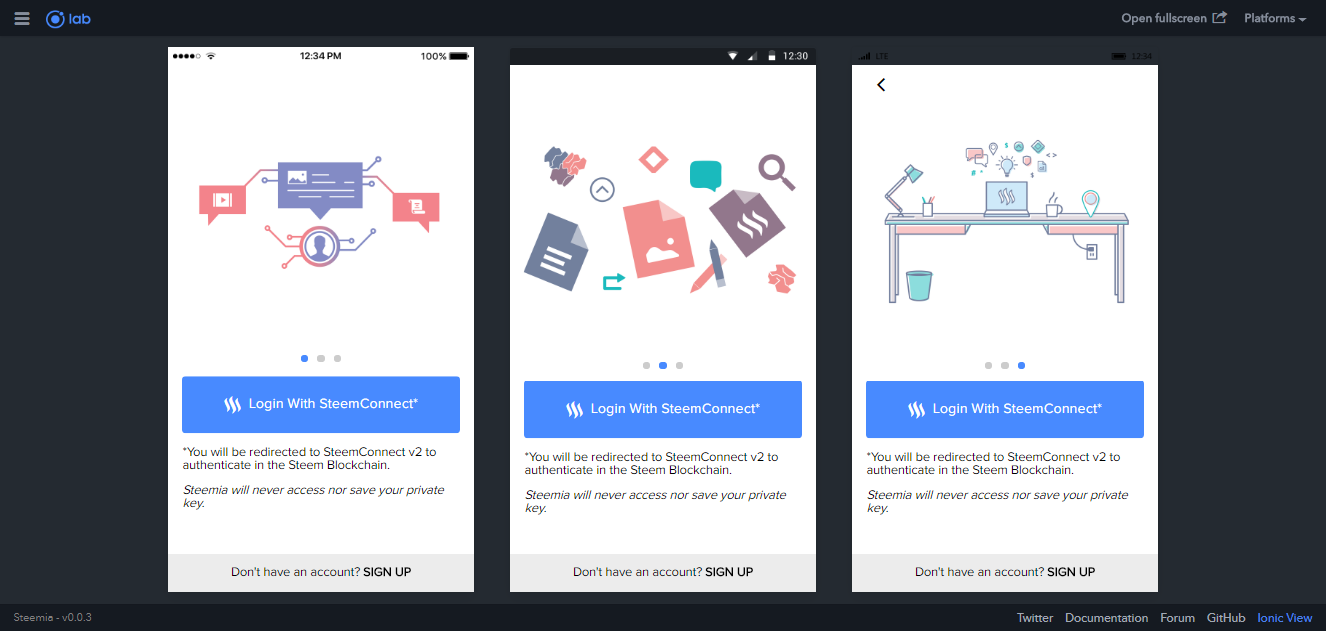 For posts shared with Steemia, a badge containing the Steemia Google Play Store download link has been added.
https://github.com/Steemia/Steemia/commit/35e1fd10ad0c16fc259c54a417a6646aaad10860

The IPFS image upload service and SteemConnect implementation have been completed to allow users to change profile photos with Steemia.
This feature has been suggested by a Utopian user. Thank you @anyadan
https://utopian.io/utopian-io/@anyadan/ability-to-personalize-profile-photo-and-cover-photo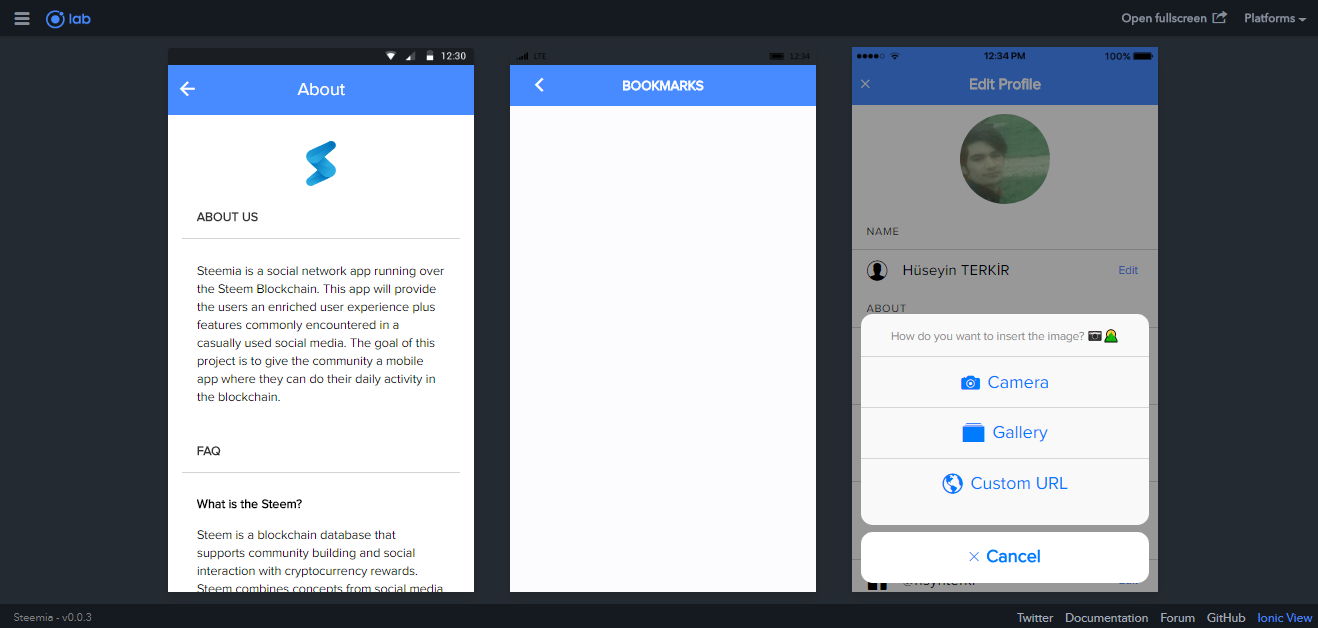 ---
P2P Chat
Filtering by Tags
Internationalization
You just need to fork the following repository: https://github.com/Steemia/Steemia Feel free to send us a Pull Request...
---
Posted on Utopian.io - Rewarding Open Source Contributors
---