Hi everyone,
Last week we stumbled upon a small island not too far from the Lyngen Alps, up North above the Artic Circle. Well, not really stumbled upon, I talked to a local guy in the beginning of March and he really recommend going there for the experience, the only thing he said that it was beautiful and there was a local shop worth visiting... He didn't say much more and didn't show any pictures. So, my expectations weren't too high to start off with and to me, that is always a good thing.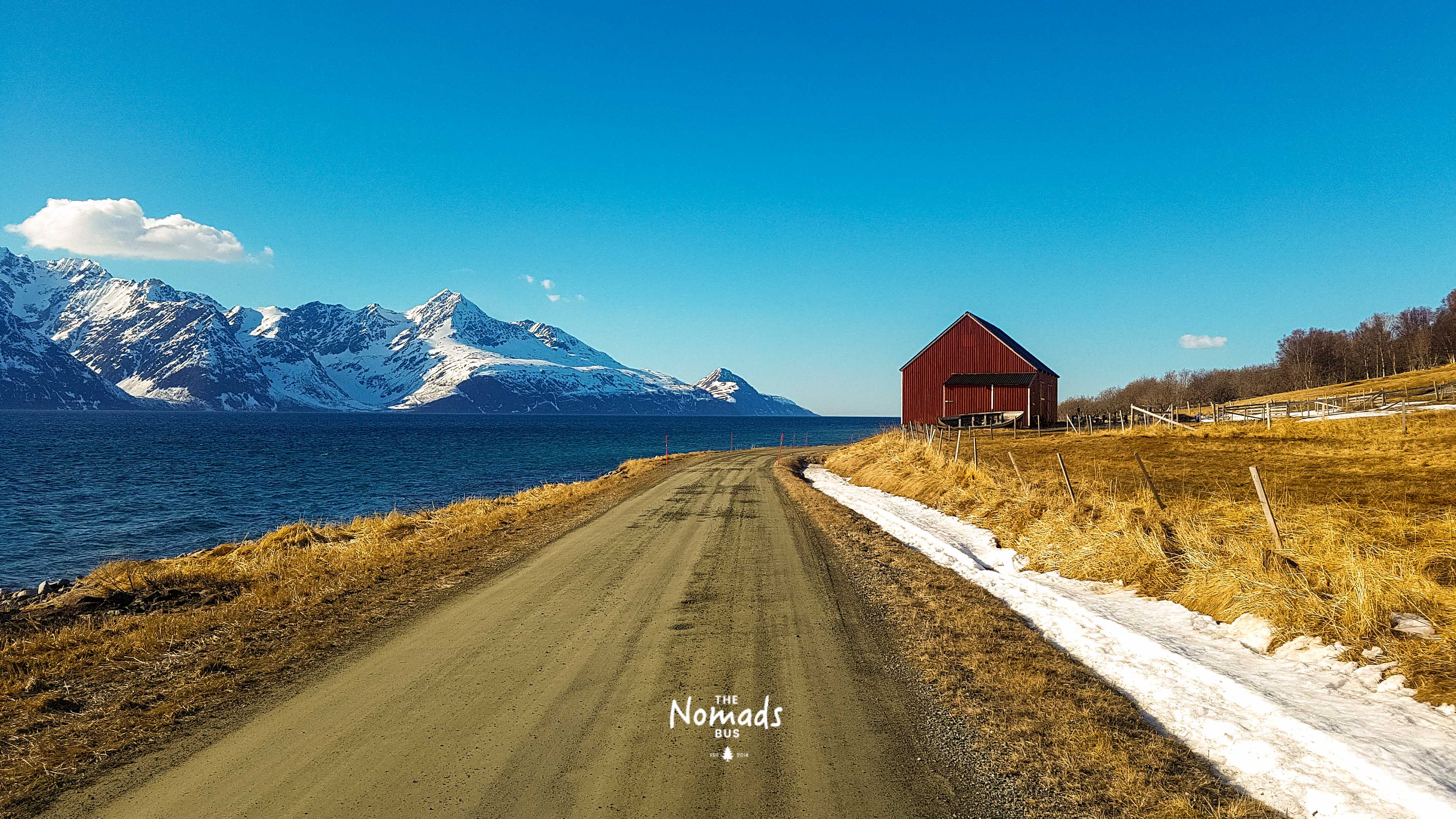 We are still driving around this part of Norway to find the best snow possible and hike up mountains, which is our main goal to have come this far up North. However, the snow is starting to melt and this is slowly revealing the beauty that lays underneath it. Don't get me wrong, I absolutely love the white canvas when everything is covered with snow, but I can also appreciate the change of seasons and that is definitely happening at the moment.
Anyway, this little adventure started with taking a 'private' ferry to the island, it was the first time ever our bus was the only vehicle on a ferry and that was quite a good indicator of how relax the vibe on the island would be. I have been to some islands in Central America and I must say that I instantly got the exact same worry free feeling as I had felt previously on the island of Caye Caulker as soon as I drove of the ferry. My best explanation for this is, is that on most islands there aren't many people living and they can't really go anywhere fast which in turn can make the mind feel more at ease.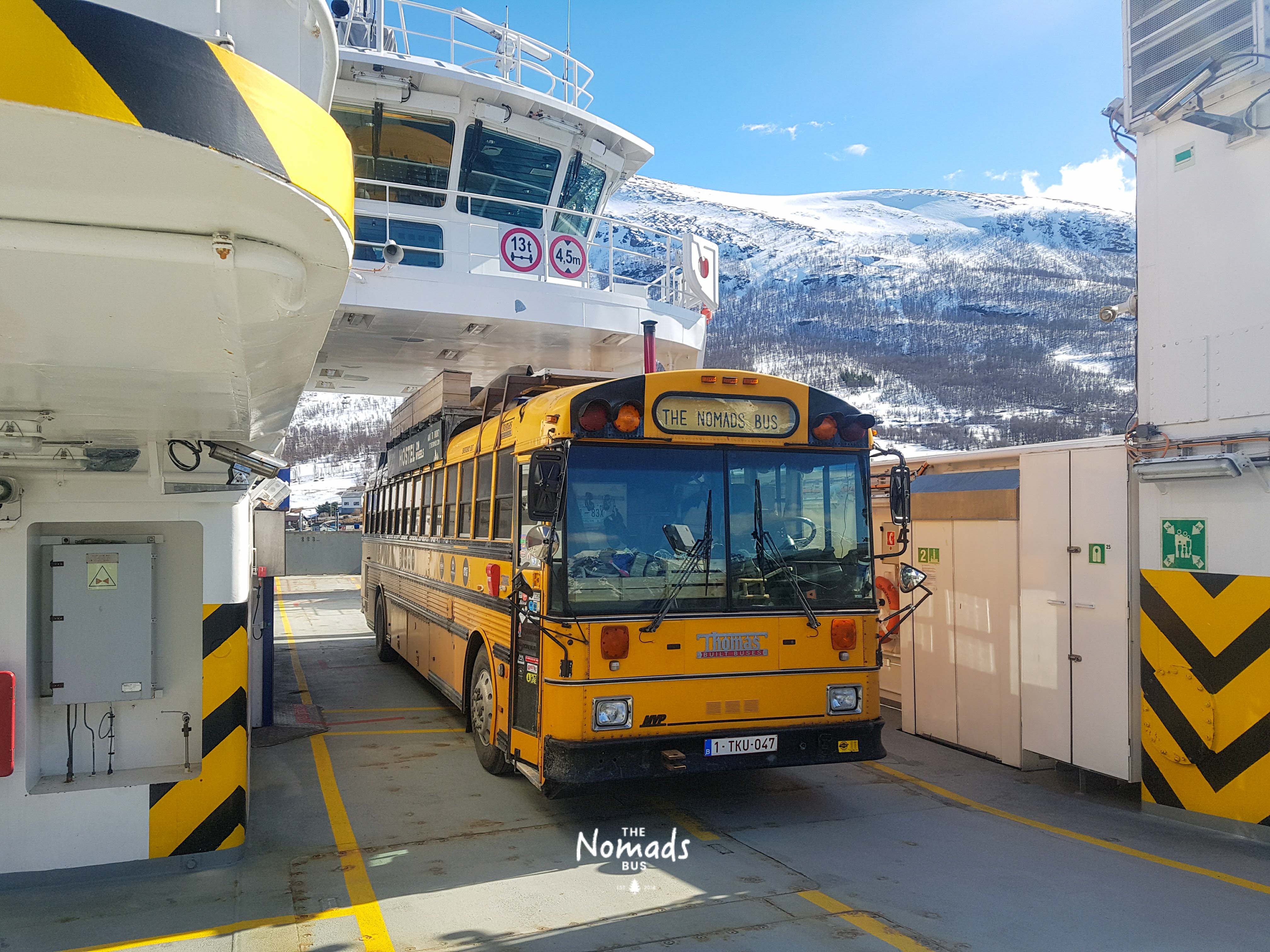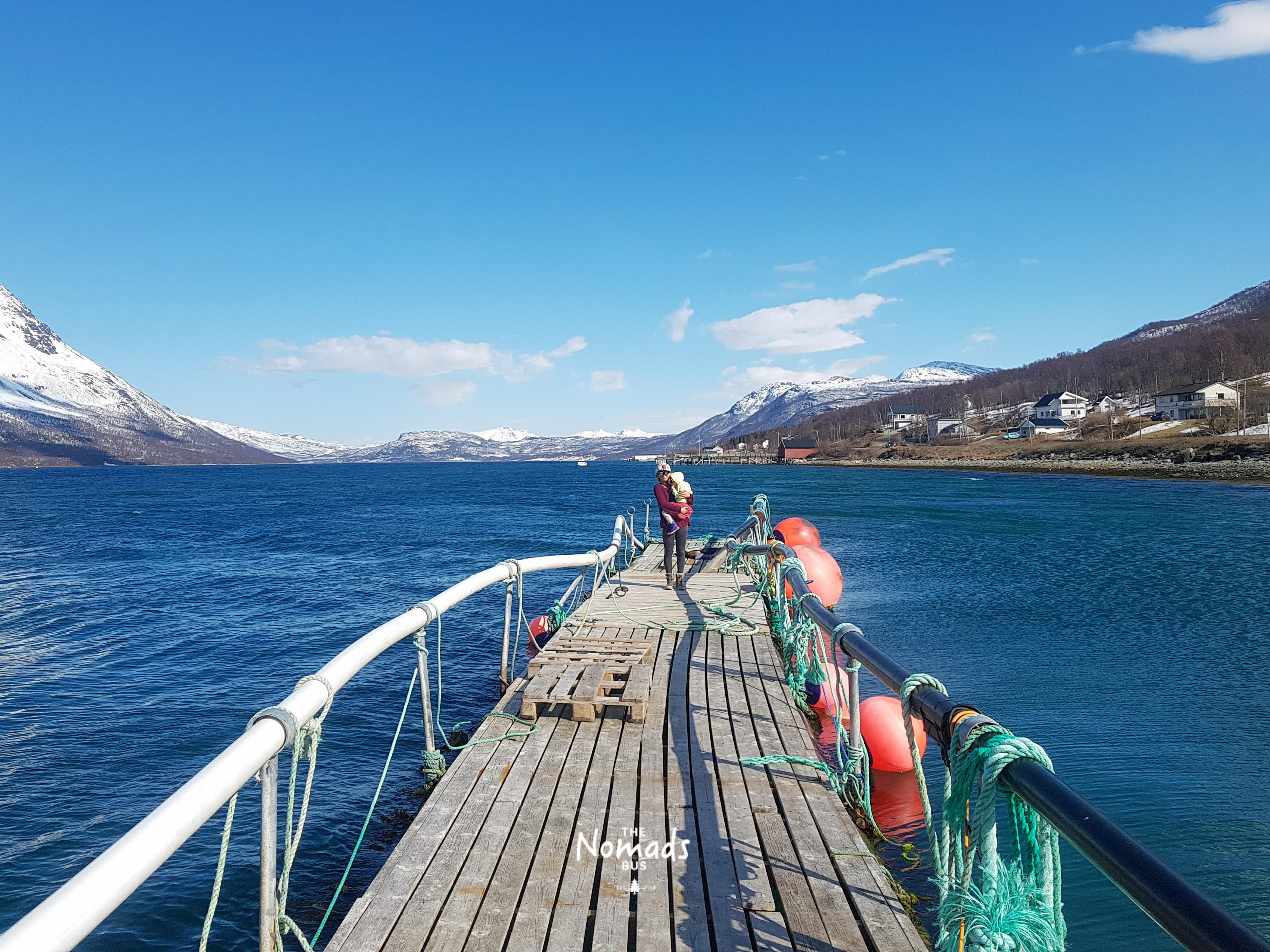 After a couple of minutes of driving on the island we discovered the shop that my friend had told us about and he was right, this was a not your regular shop. The outside was very authentic and the inside was full of local products. We bought the most local thing we could, which was dried fish, a Norwegian speciality. The sun was out and we enjoyed a relax day of hanging out and taking pictures.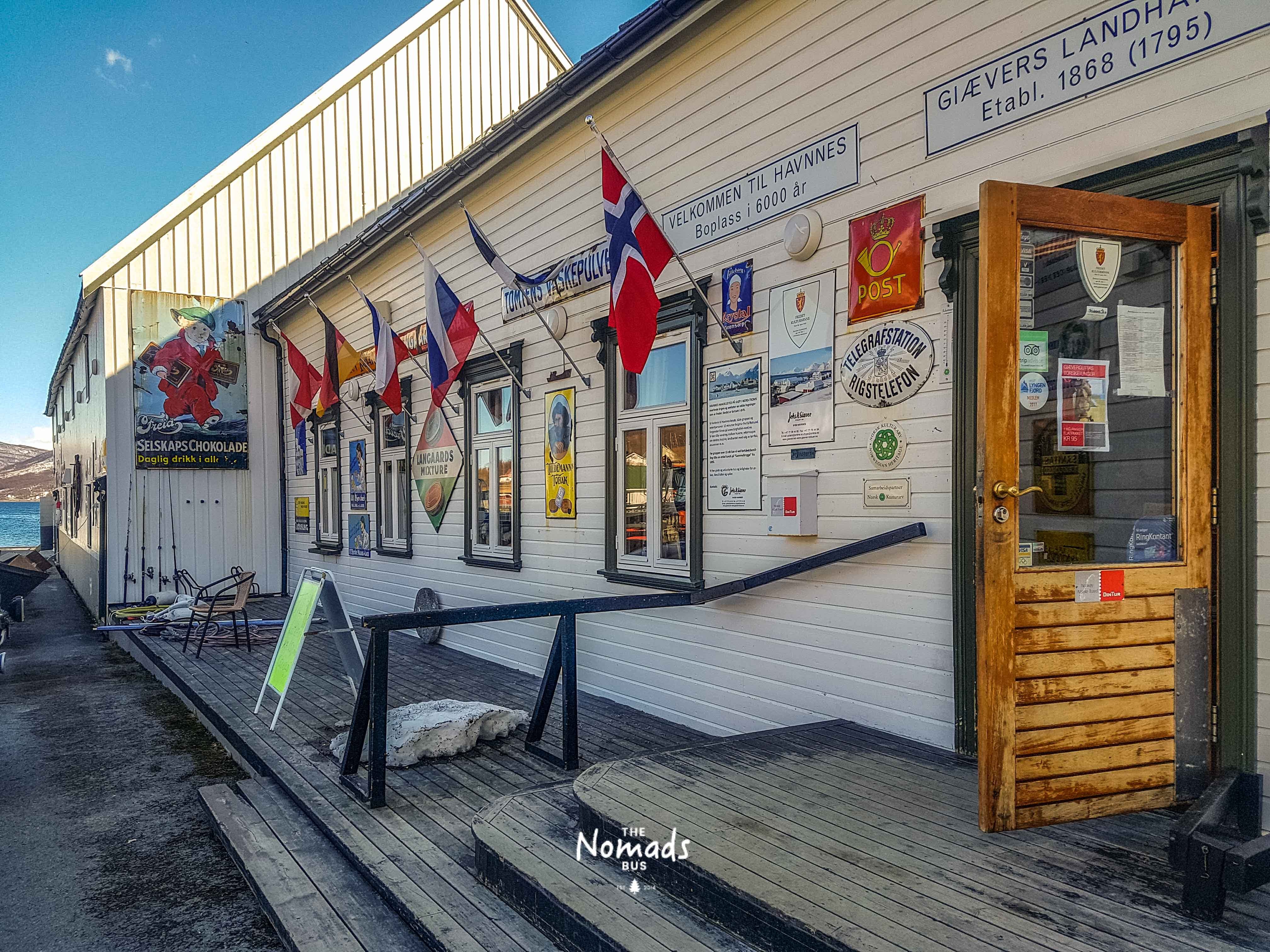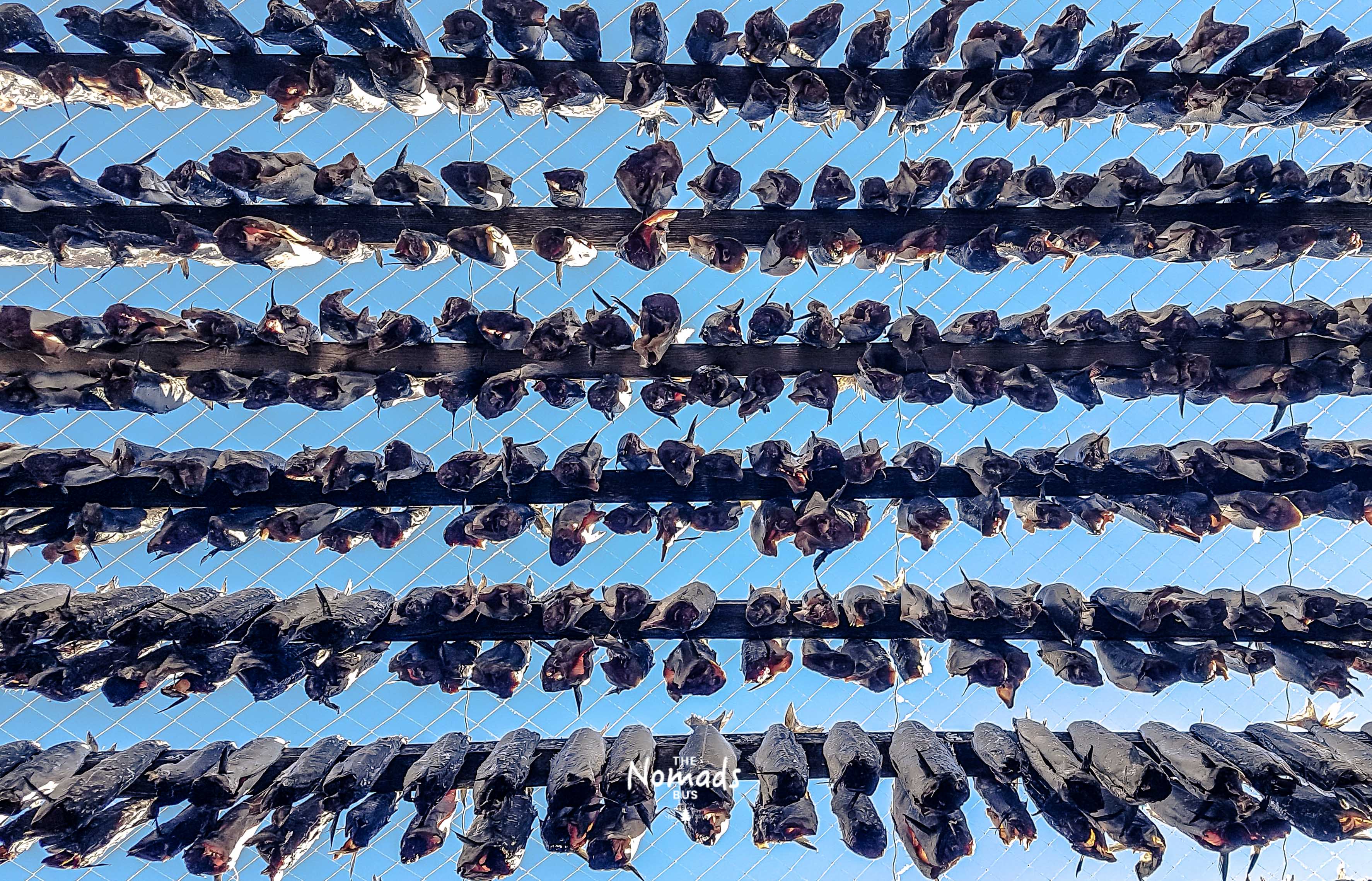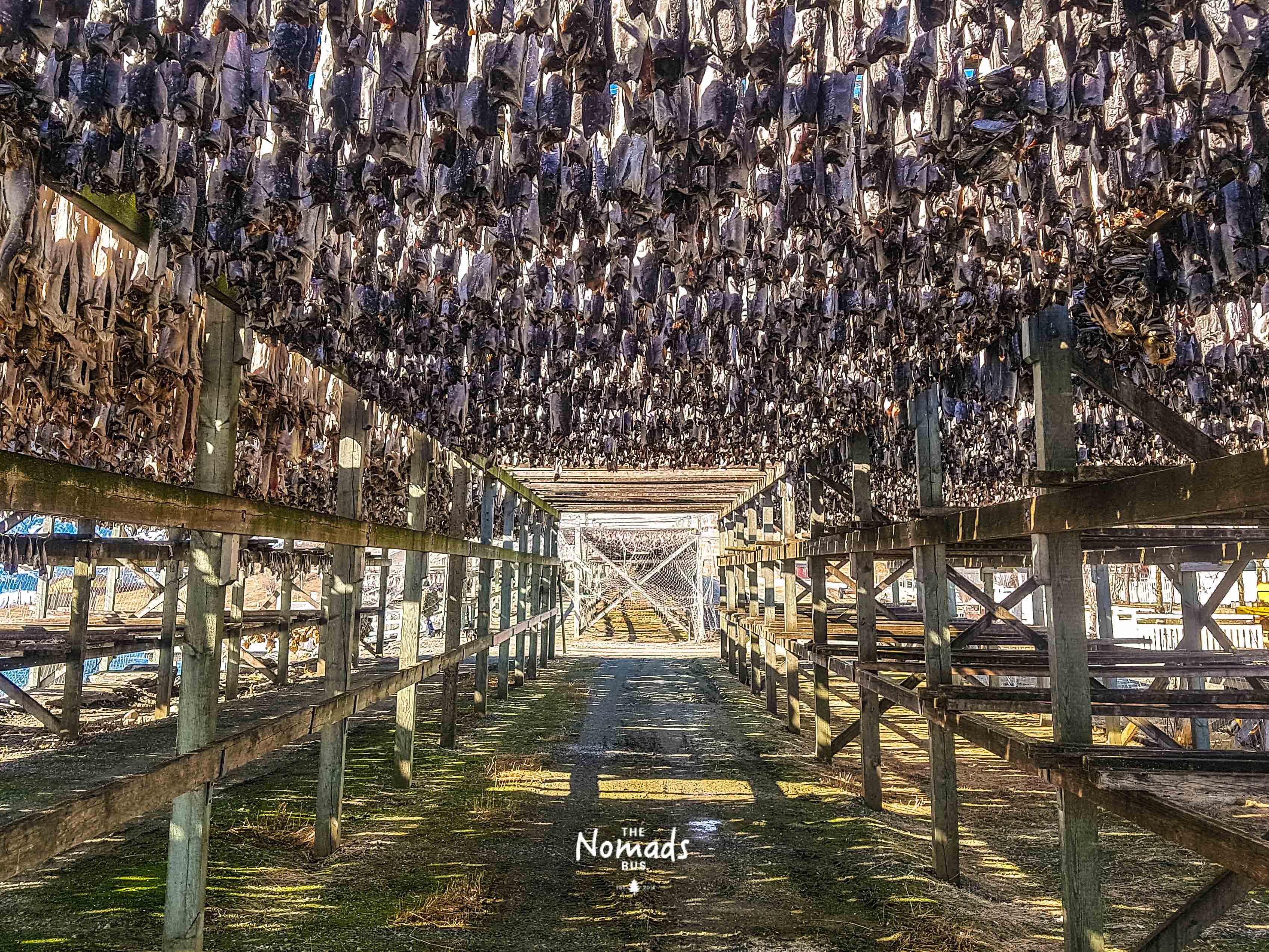 After everyone was done walking around we decided to drive to the very end of the only road on the island. The road wouldn't make it in the top 10 of all time best roads ever made (Actually, I have never seen so many seen so many potholes in one road) and it made the bus shake like crazy, but it was more than worth the drive. At the end of the road there was just enough space to turn the bus around and park for a night.
The sunset that night was the prettiest one I have ever seen in my life. The pictures don't really do it justice, but you definitely get a feel for the experience.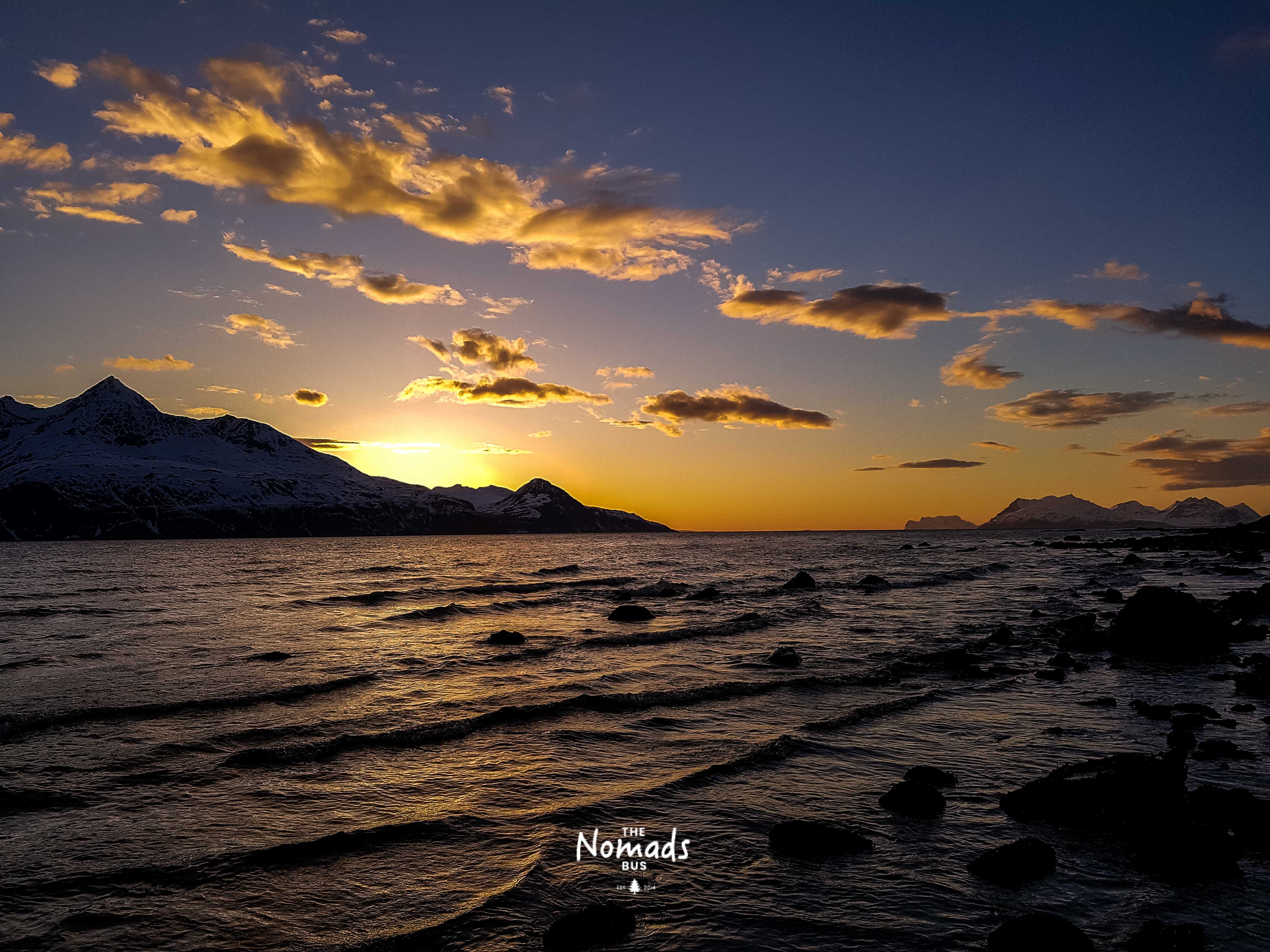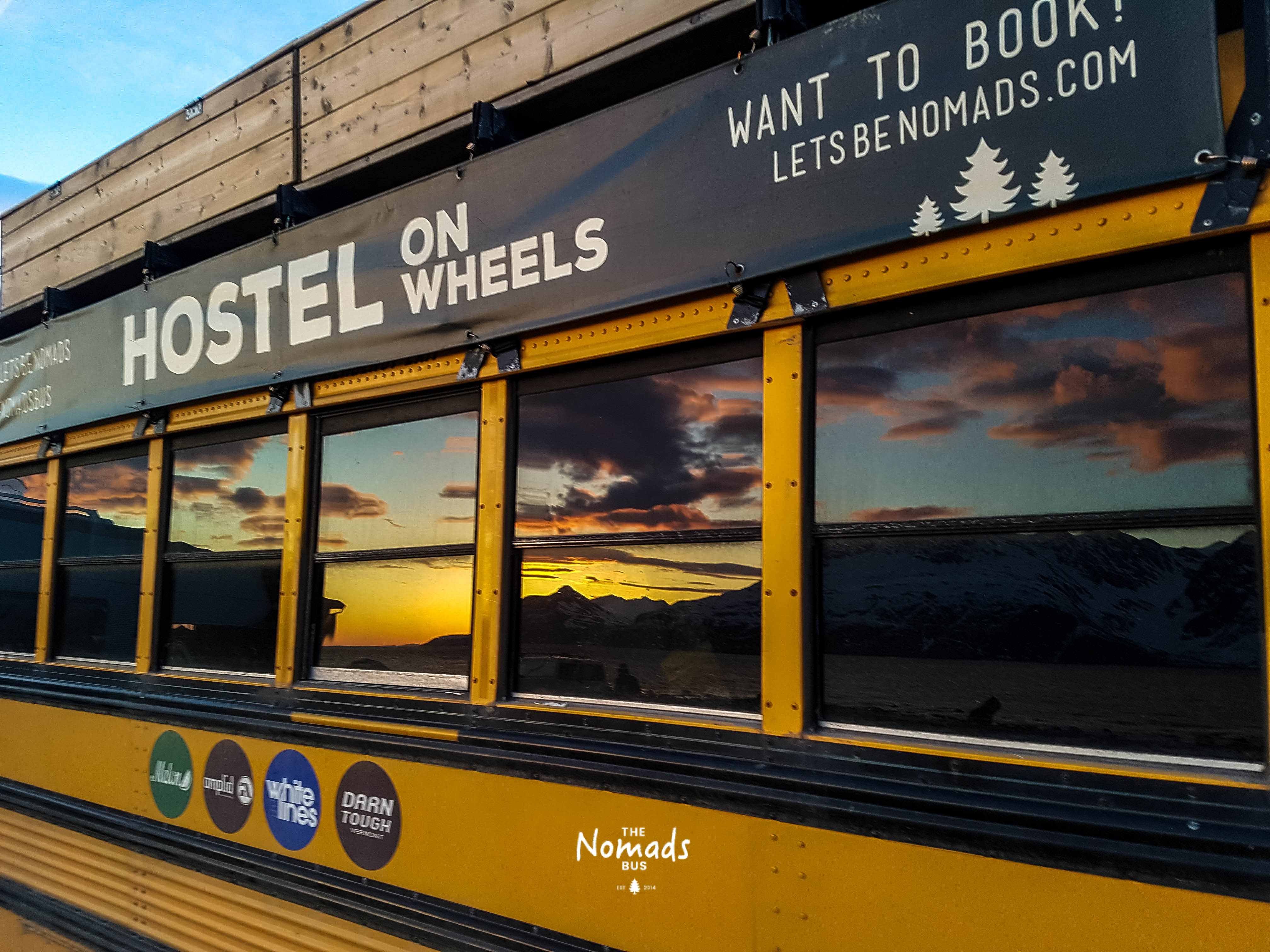 The day after it was business as usual, meaning, getting our gear ready to hike up another mountain and start skinning up. Although in this case we needed to walk a bit, before we could put on our skins under our skis or snowboards...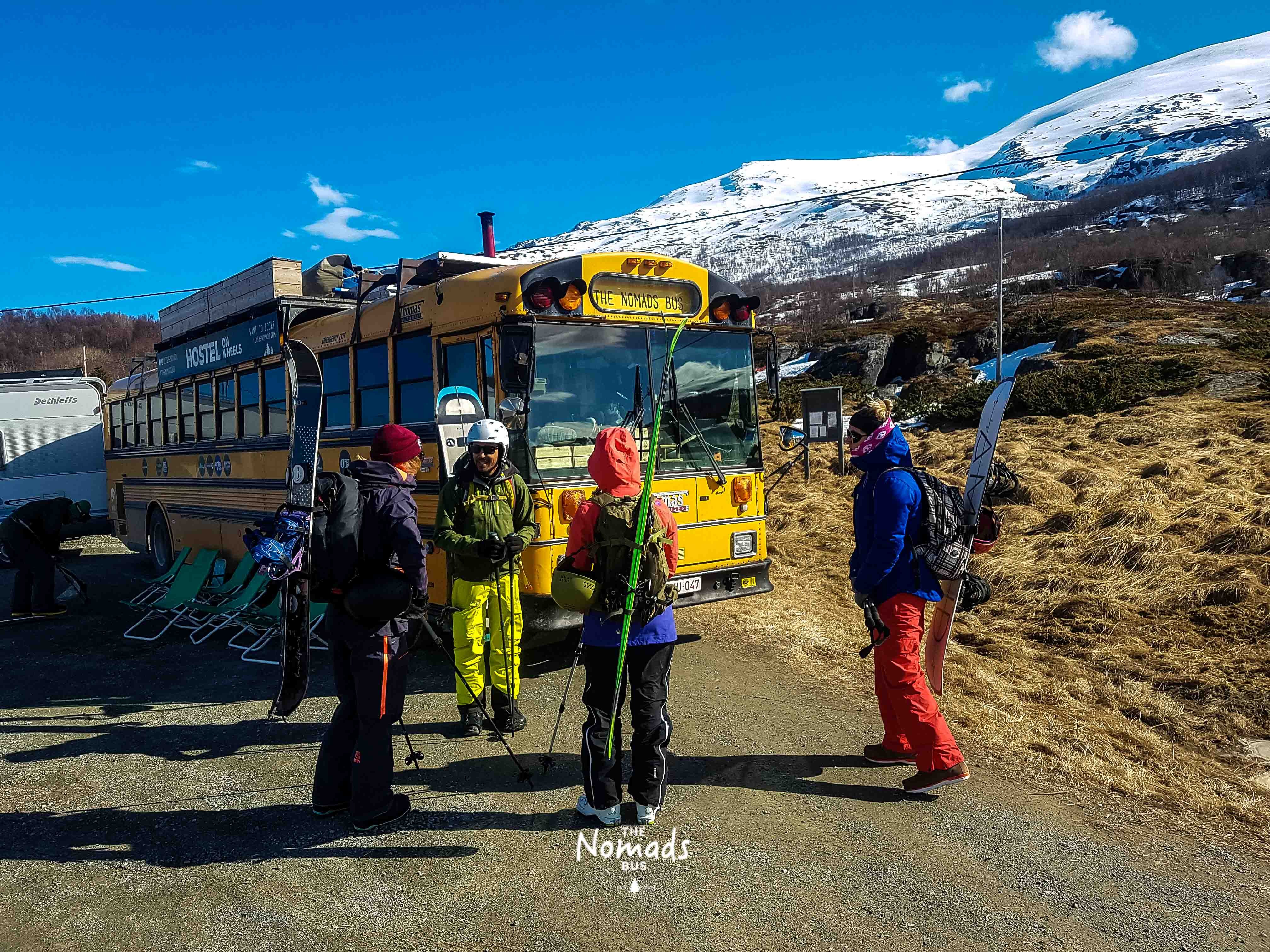 In my next blog I'll talk more about the stats of this winter, but to give you an idea, this trip up took us around 3 hours and was about 1200 vertical meters up. The snow quality did change quite a lot these last few days, mainly because of the warm temperatures (around 6 degrees Celsius) and the rain that has been falling. So, the last couple of meters we also had to walk down. However, it was still more a fun ride down and enjoying the views over the ocean and fjords while snowboarding down never gets old.
I keep saying this over and over, but 'o Norway, Norway, Norway!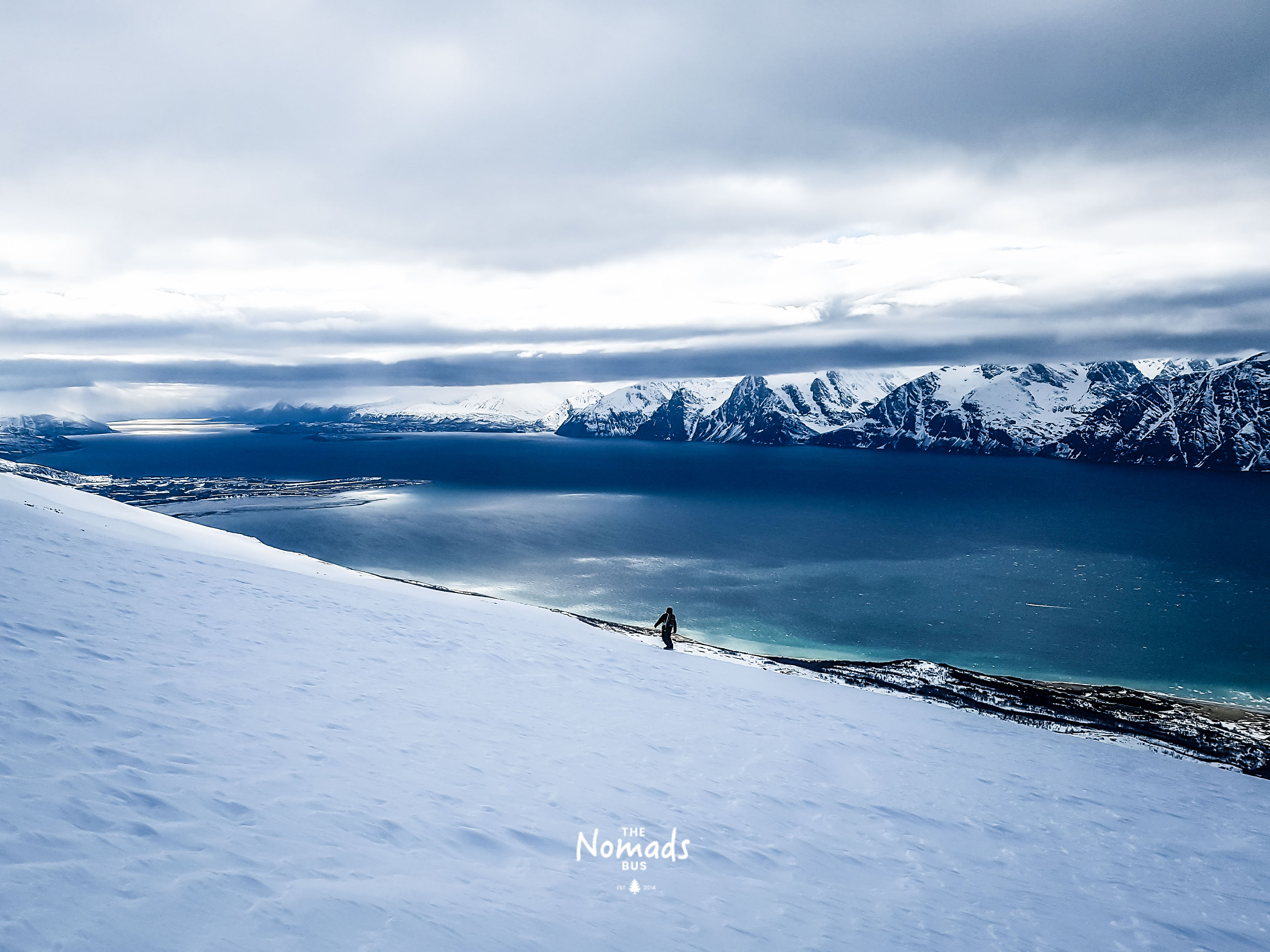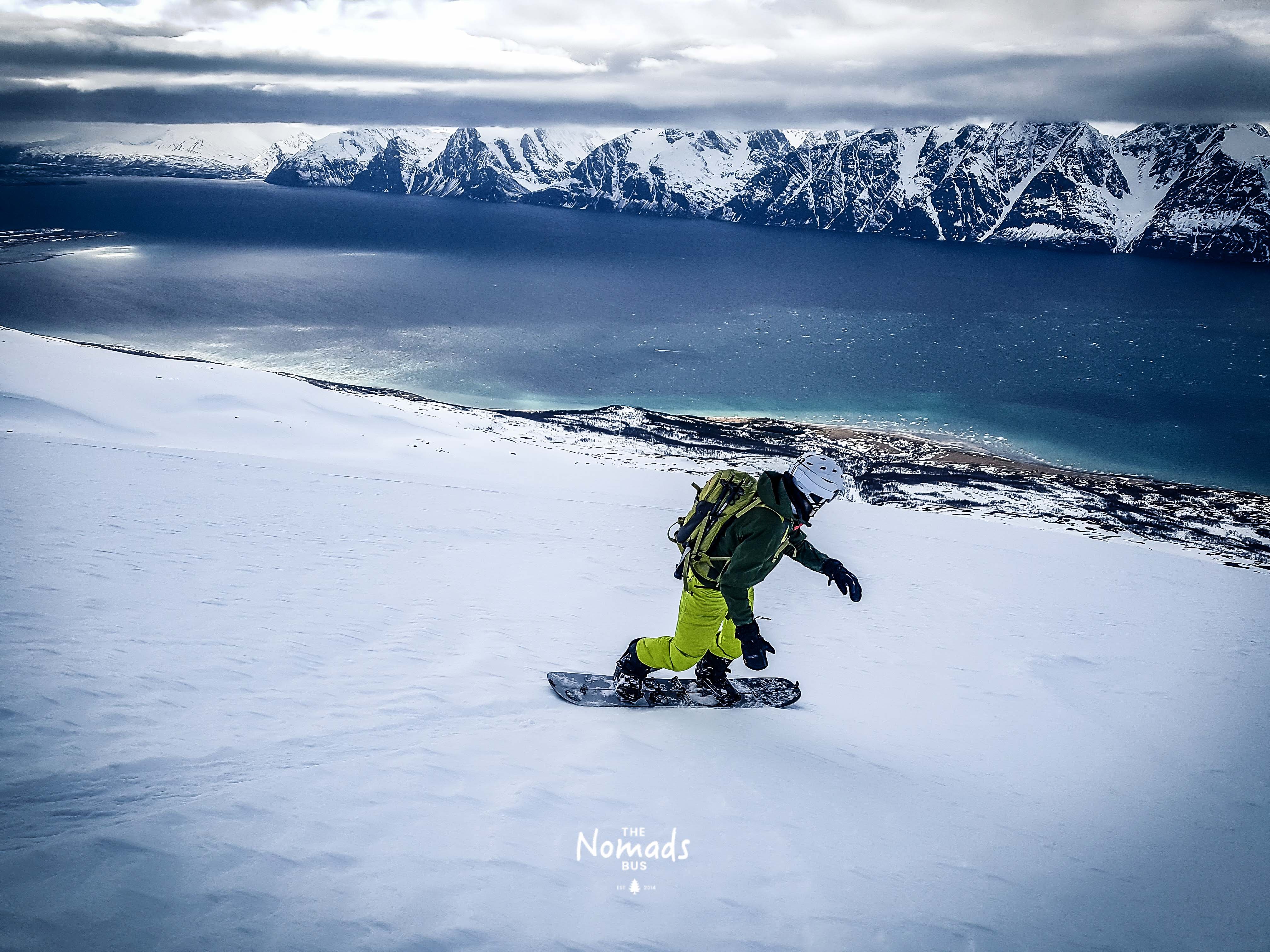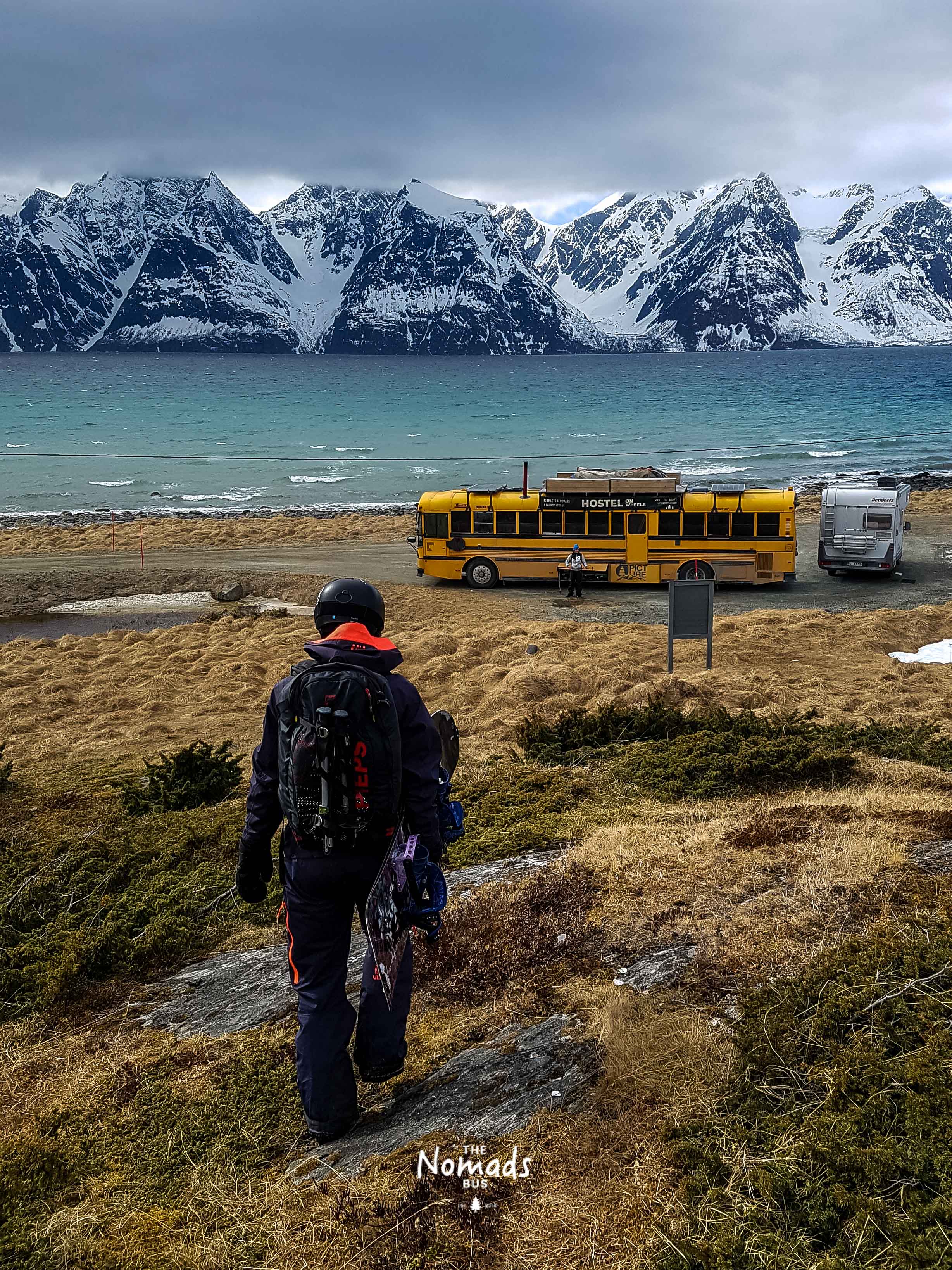 All the best!
The #livingonwheels community
Do you own a van? Do you work and travel? Or do you live in a bus/truck and go on adventures? Follow @toocurious, tag relevant content with #letsbenomads and get a chance to be resteemed and upvoted on our page!
All the best to all of you and please let us know in the comments what you think about our project, we are always ready to improve based on the feedback we get from our community.
We upvote sincere comments and our long term Steemit goal is to build a true 'traveling/living on wheels' community that can support each other through a strong on and offline connection. If you want to collaborate in any way with us, just give a shout!