Every place has it's unique and important spot.
In Songgwangsa, the architectures relating to the buildings were well known.
But in my opinion, the most important place in Songgwangsa is the stone pagoda of the greatest monk "Ji nul" not only in Goryeo dynasty but also through the history of Korean Buddhism
He had lived from 1158 to 1210. It means that he had lived more than 1000 thousand years ago.
Before him, Korean Buddhism was just an imitated one from Chinese Buddhism.
He had integrated Zen Buddhism and Doctrinal Buddhism and created unique Korean Buddhism.
He was a prominent scholar of Buddhism and also the profound truth seeker.
The fame of Songgwansa was inherited from him.
So if you visit Songgwangsa, it is essential to look at his tomb.
As you know, the body of Jinul was cremated, so they had collected Sarira(sacred relics) among the ashes and made a pagoda for him.
But it was not easy to find where the pagoda located in.
There was no guiding board to introduce where the pagoda located.
I could found the pagoda at the backyard alley of the buildings at the corner of the temple.
They seemed to hide his pagoda from outsiders.
It was a steep step to climb to the hill where the pagoda is.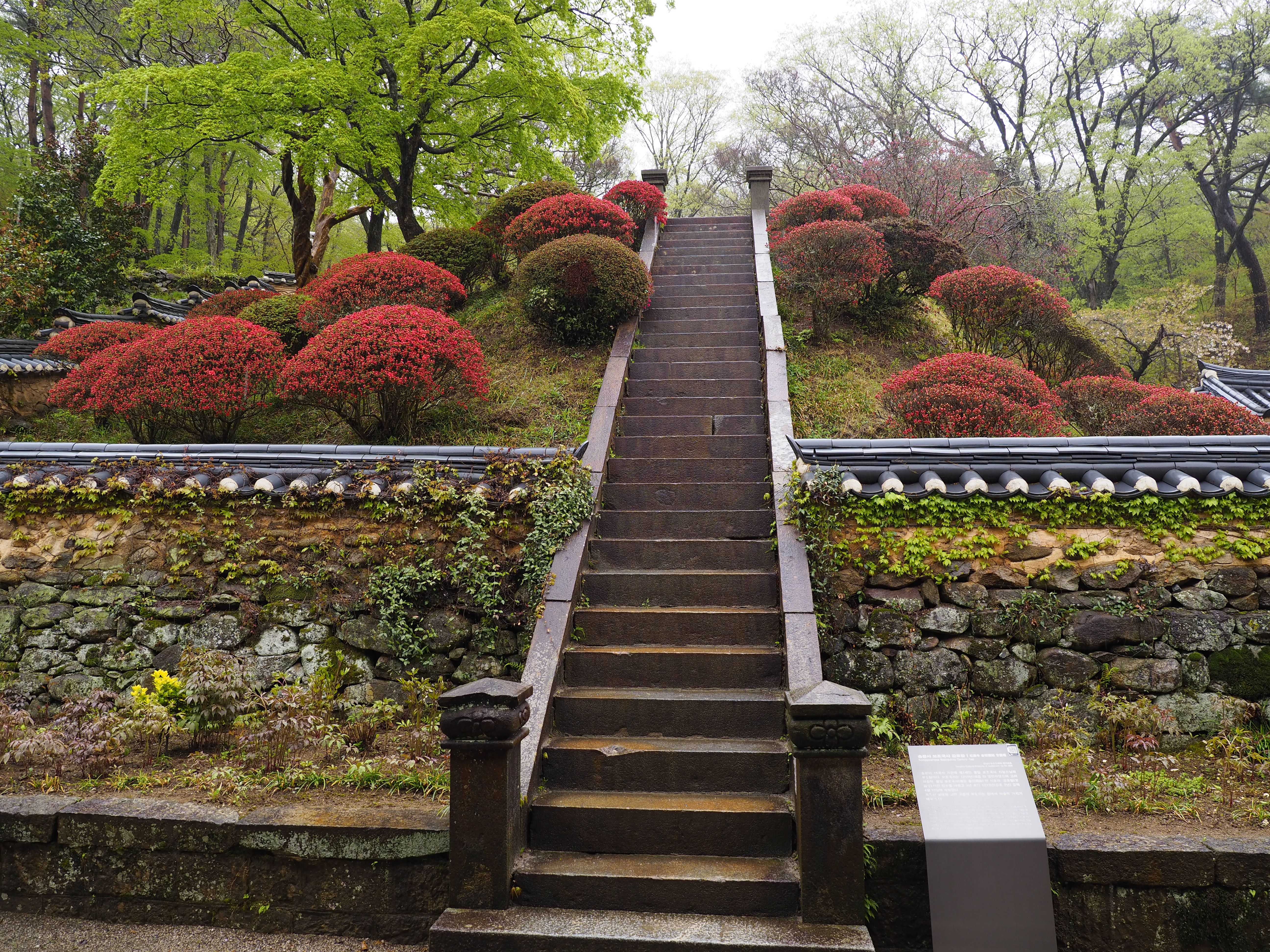 The pagoda I found there was so humble.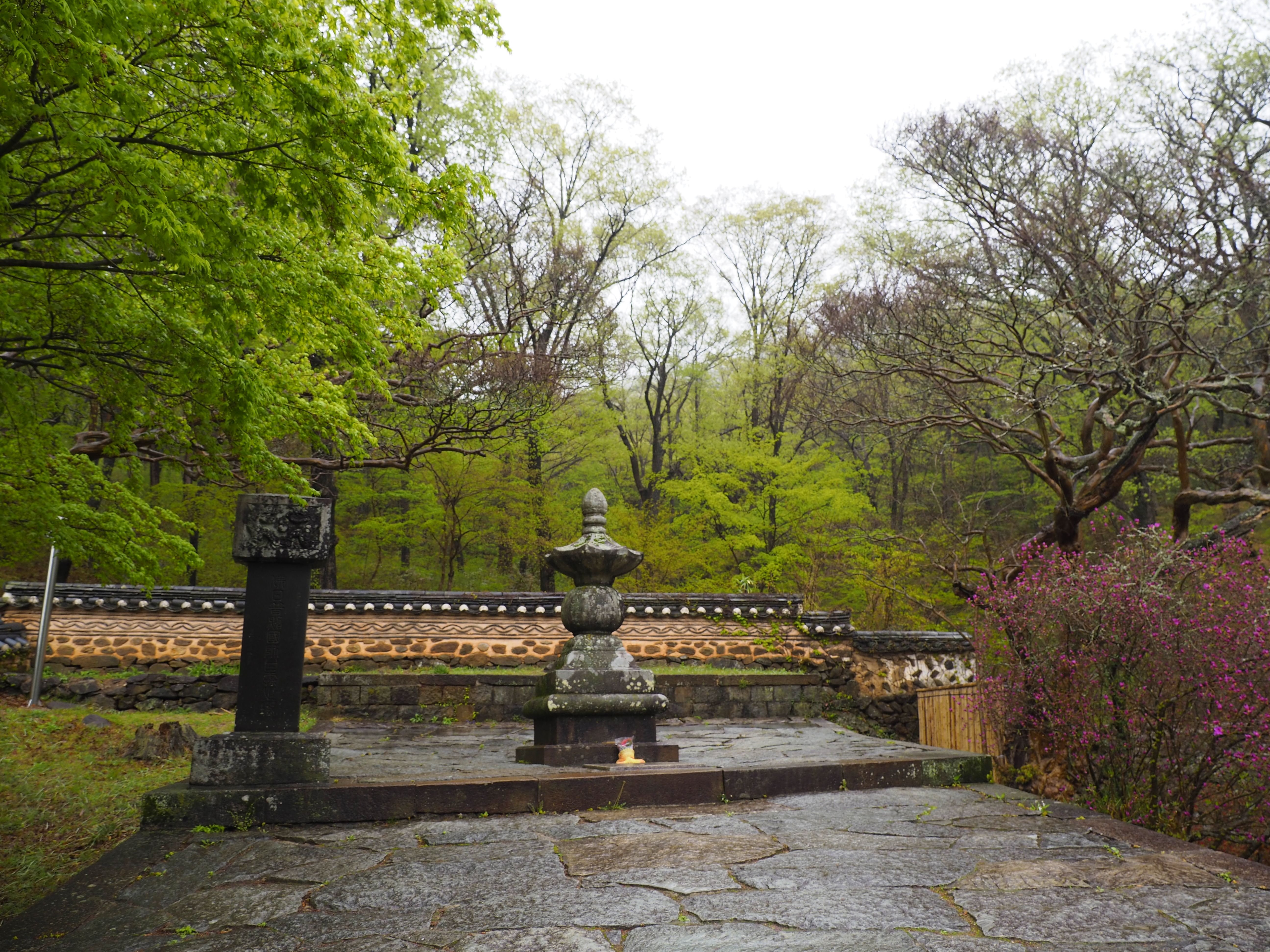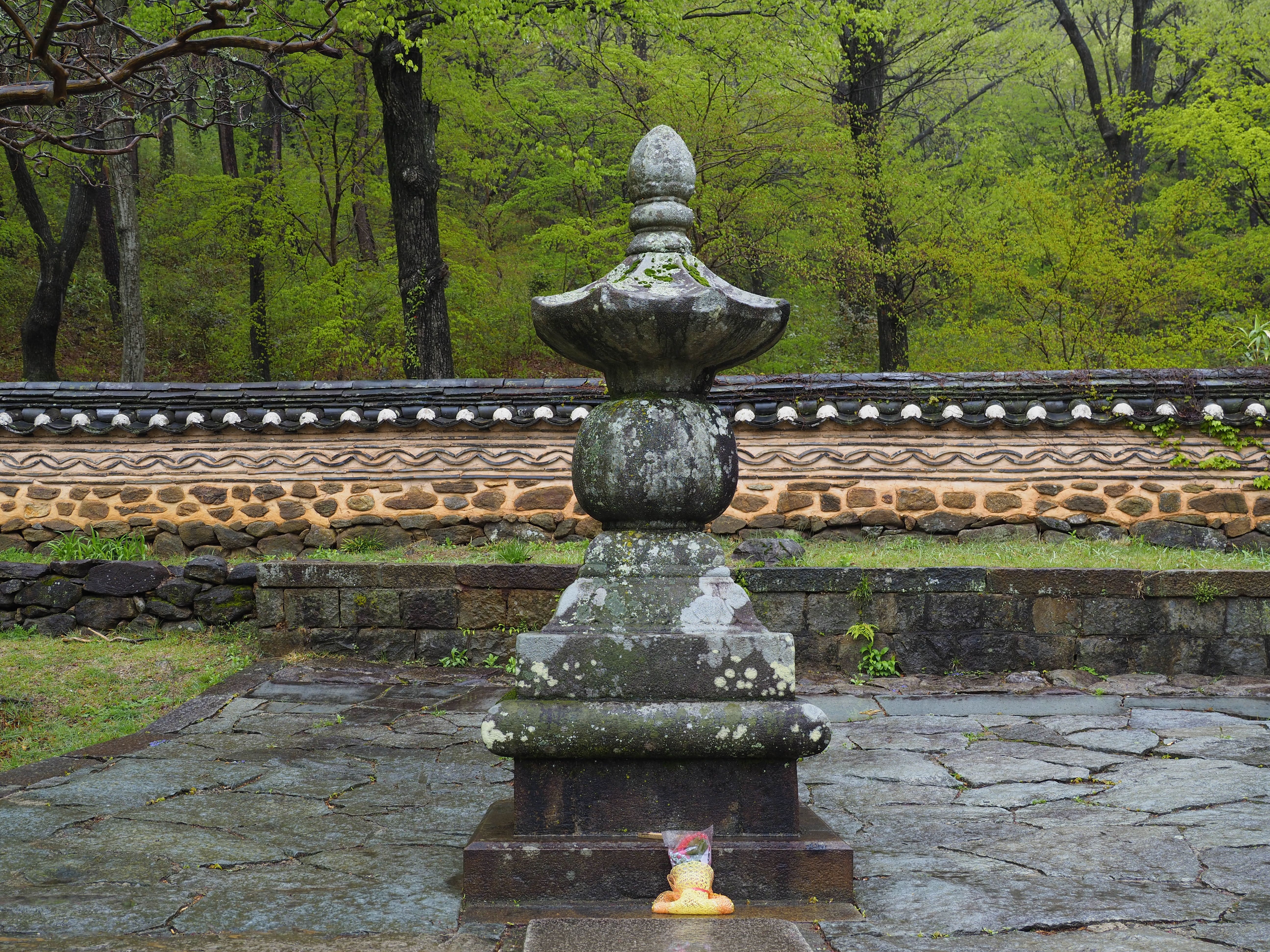 The owner of this humble small pagoda had guided Korean Buddhism to an Unique and Profound way.
On the hill, I looked down the temple. There I could see the roofs of this temple.
It looked so nice and awesome with the fog after the rain.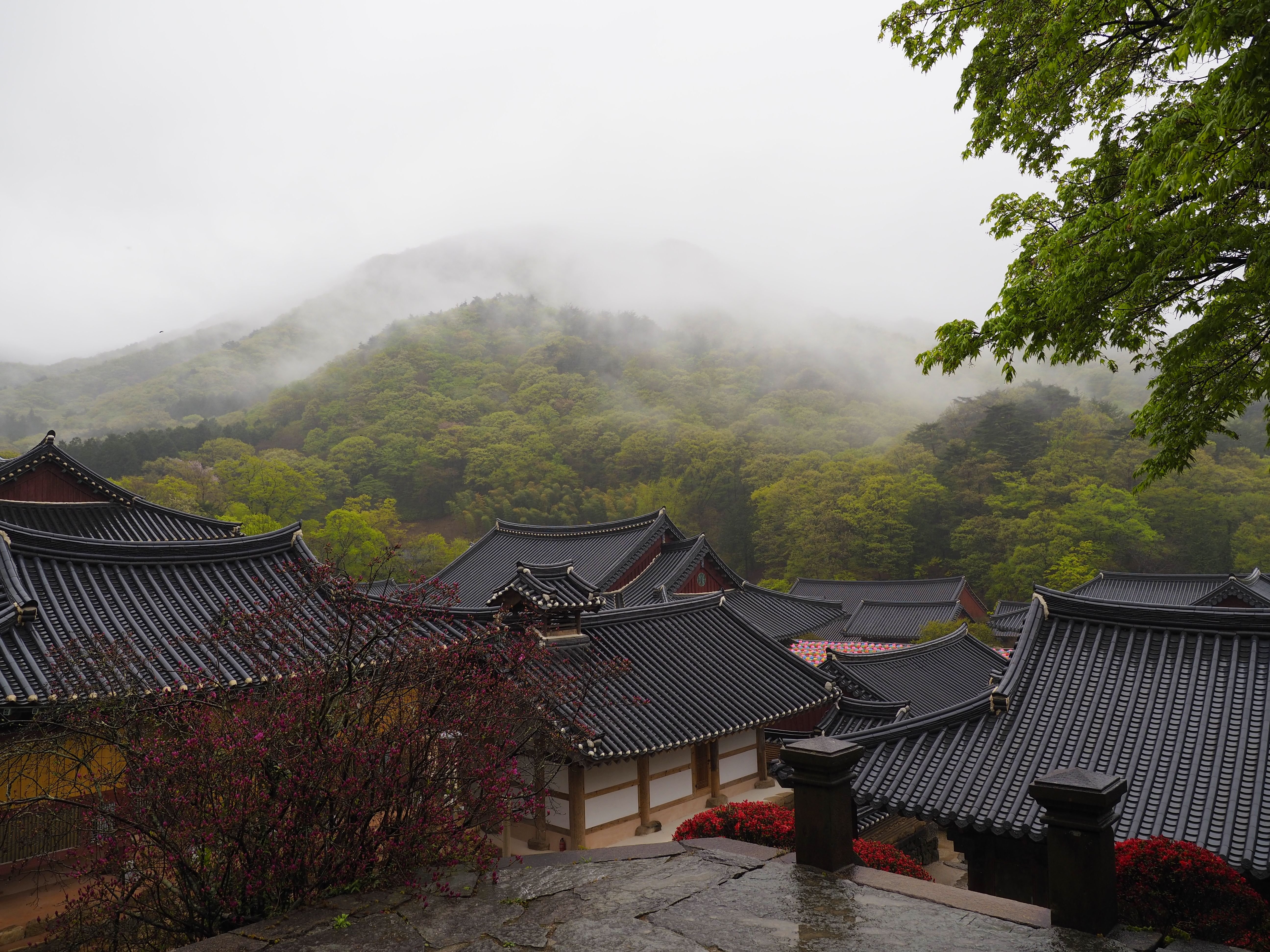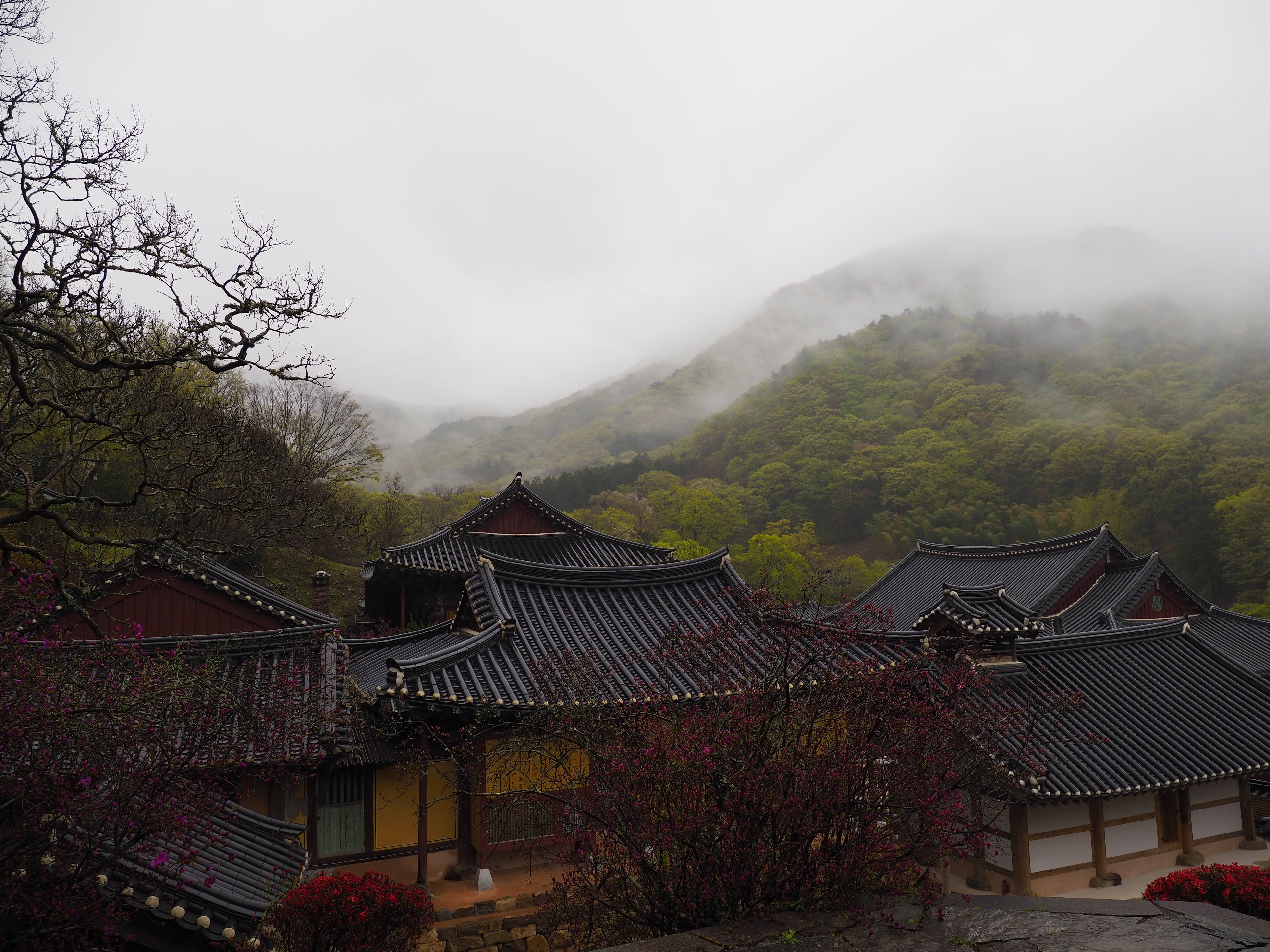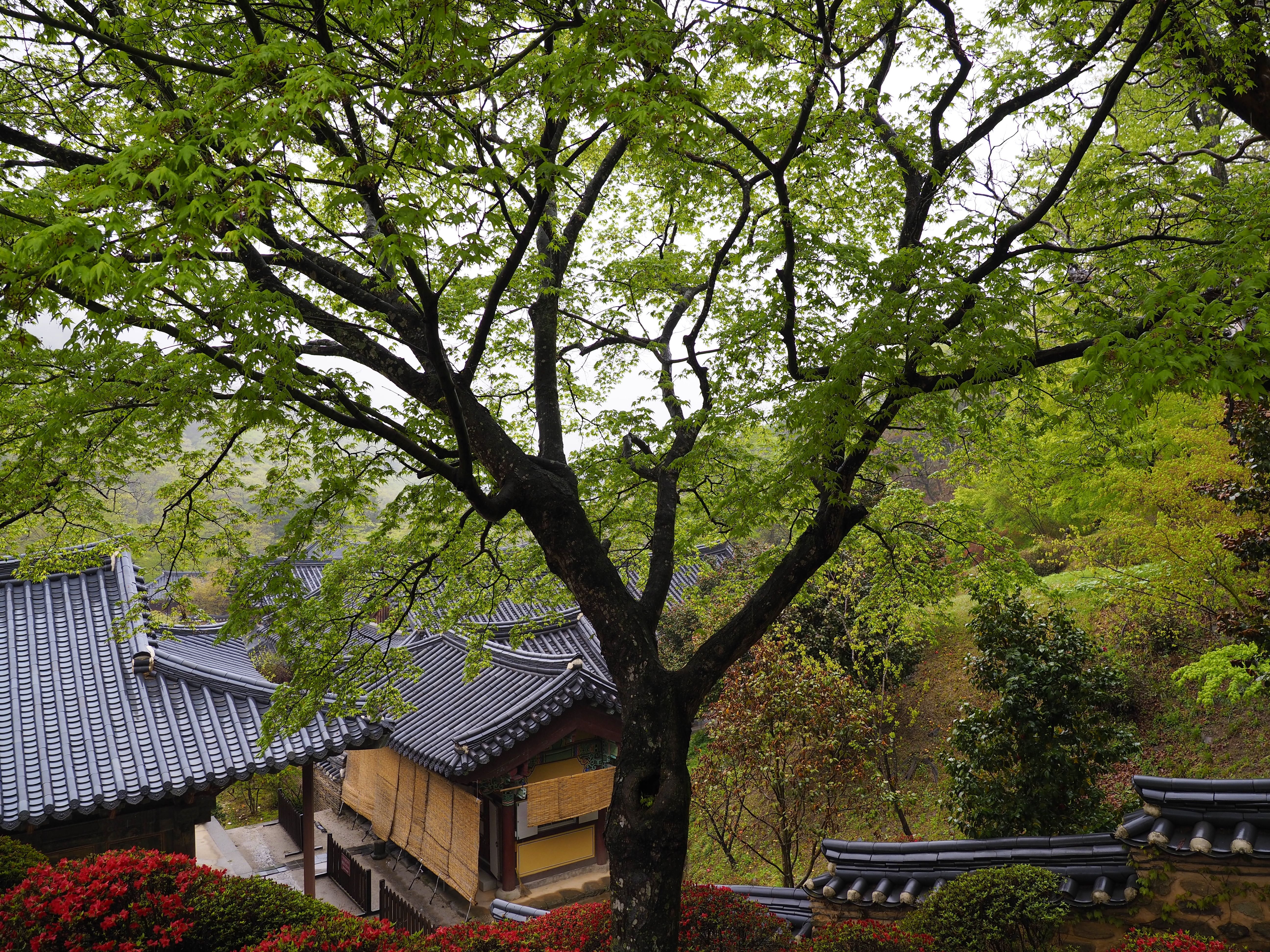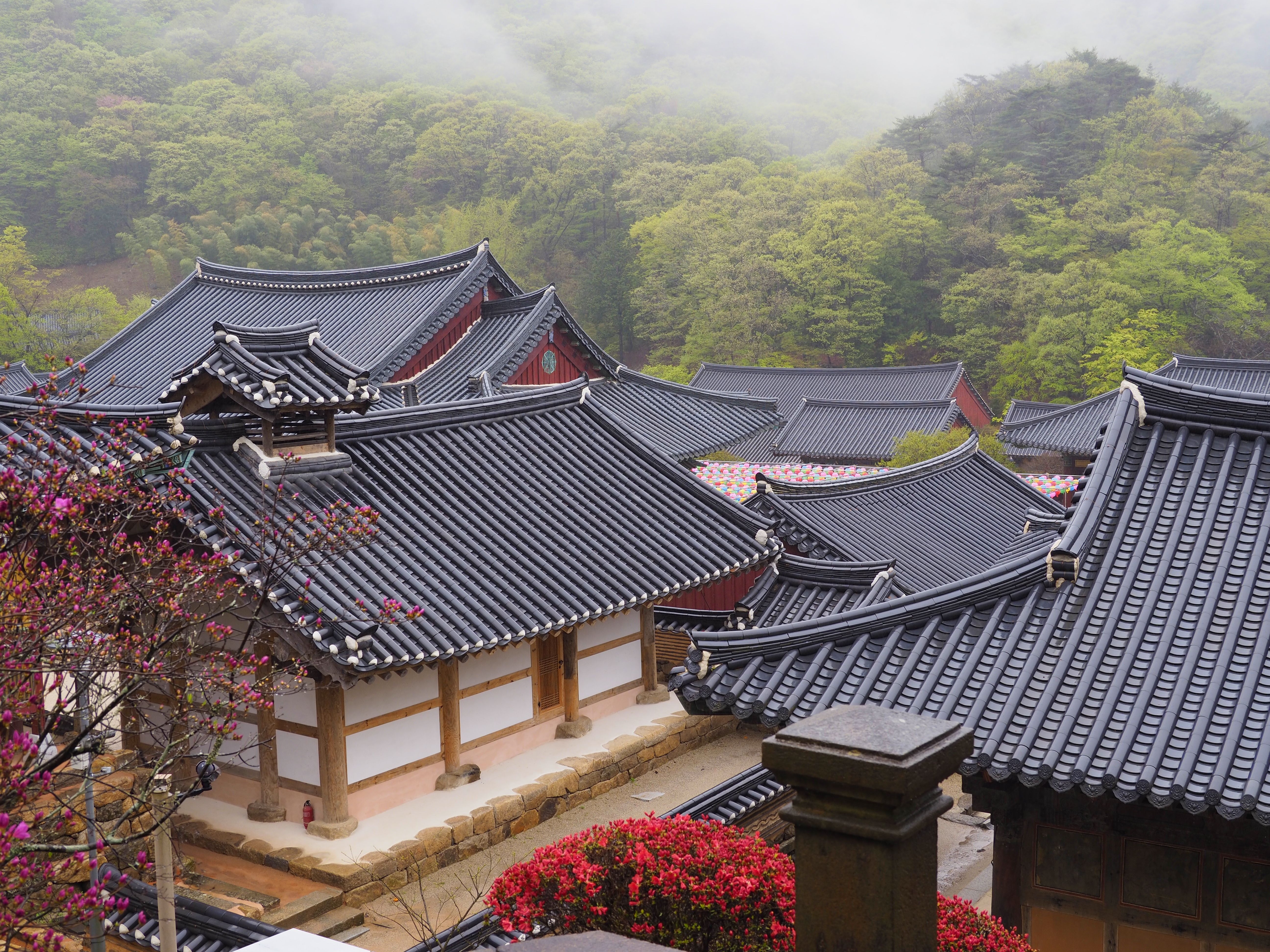 The most symbolic and impressive part in Korean architecture looked like the roofs well balanced with their surroundings of mountains.