Finally I arrived at the last gate to the temple.
The name of that gate was "il joo moon"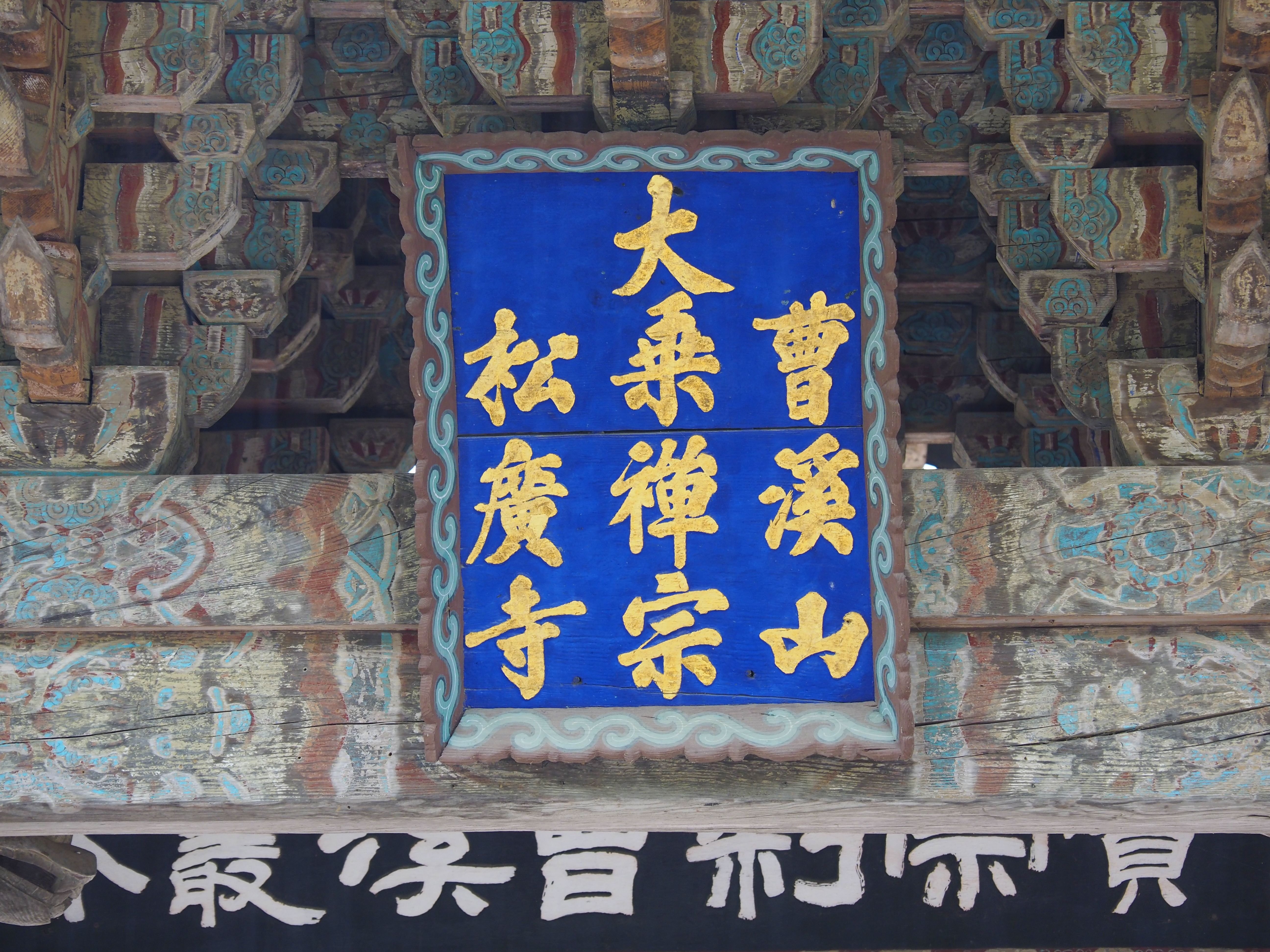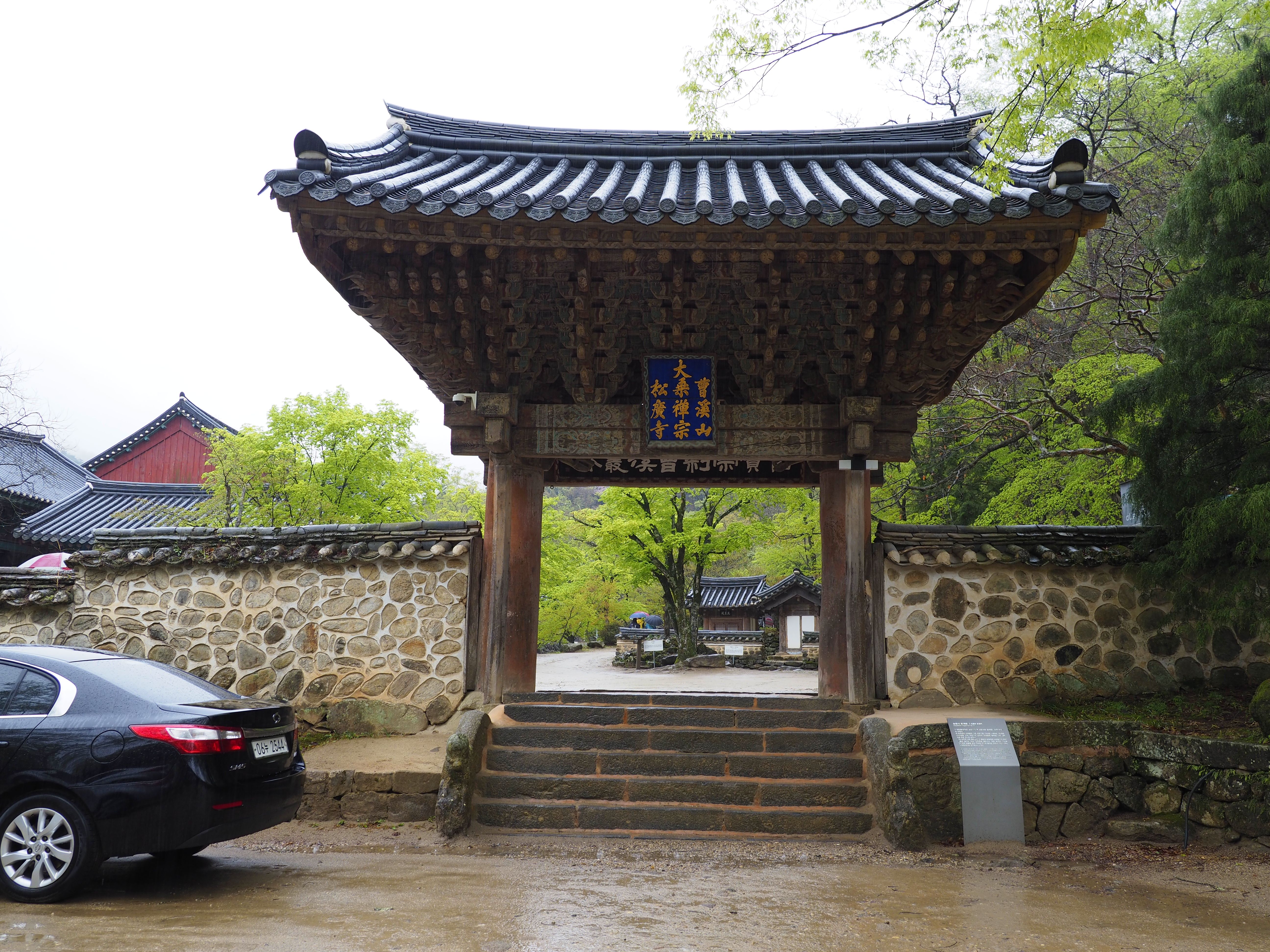 Il joo moon means one column of pillars.
It seems that there is "Il joo moon" in almost of Buddhist temples.
I don't know why they have built one column of gate in Buddhist temple.
Inside of the gate was so impressive.
Those structures were made for supporting the weigh of the roof.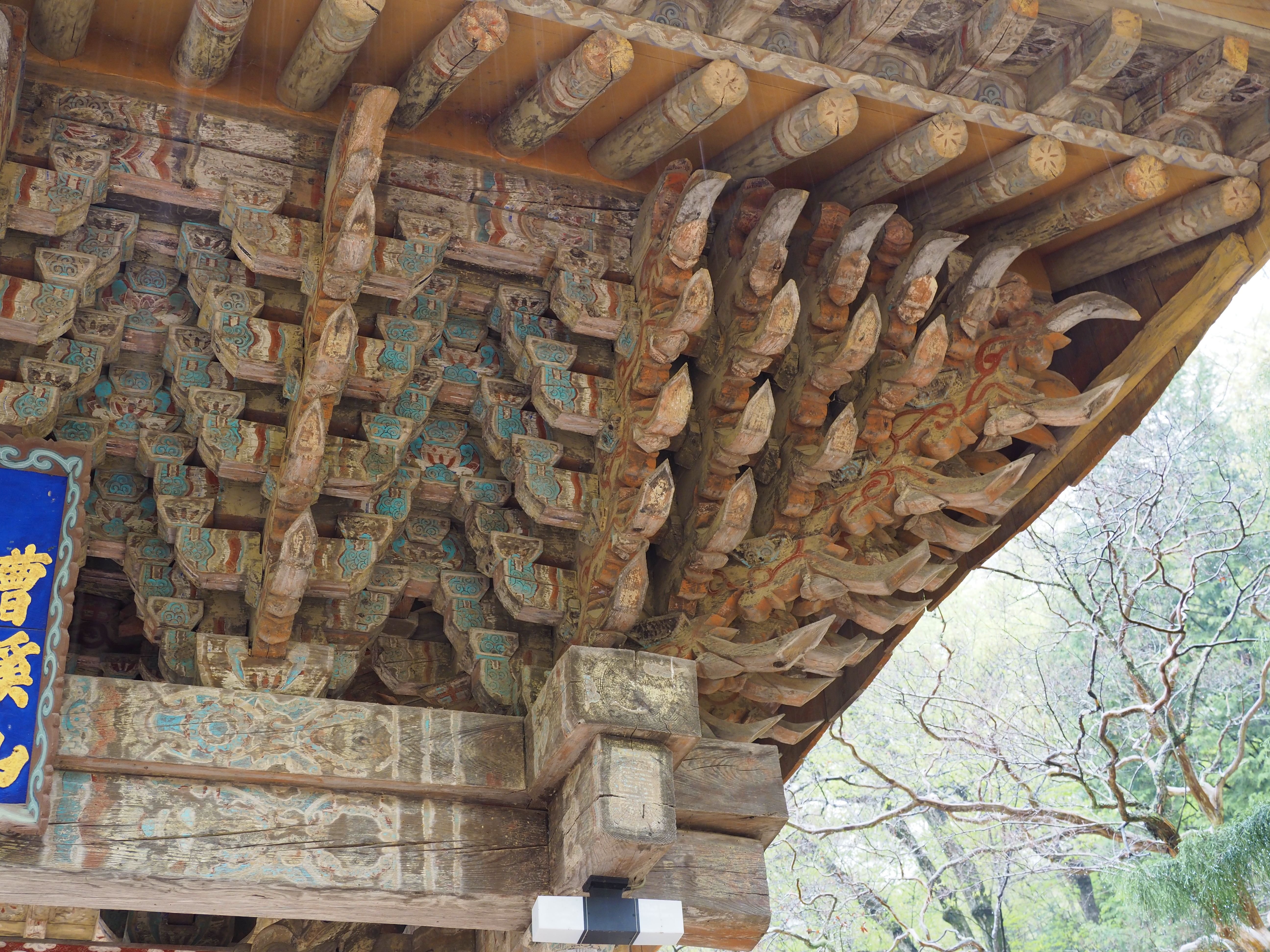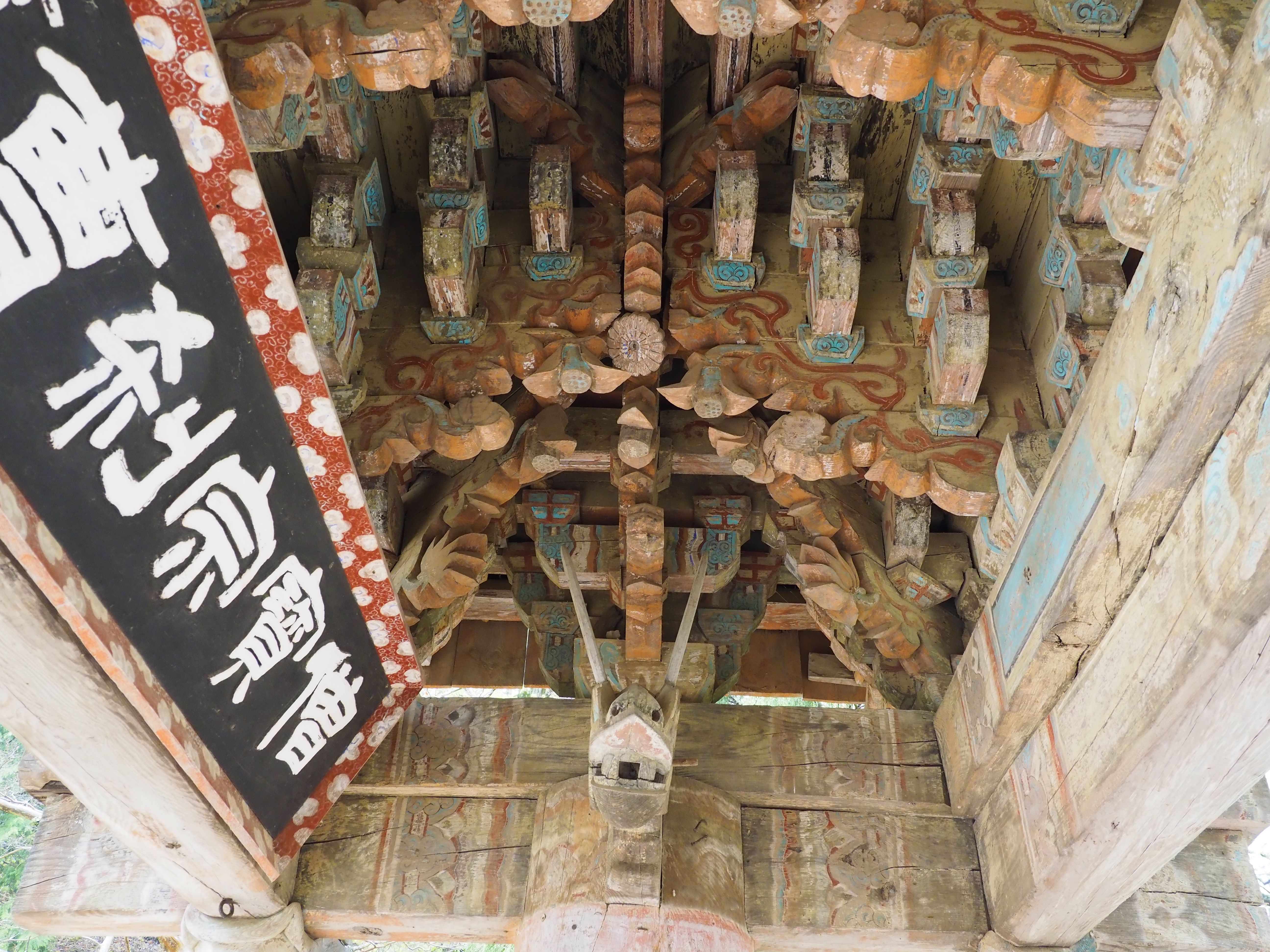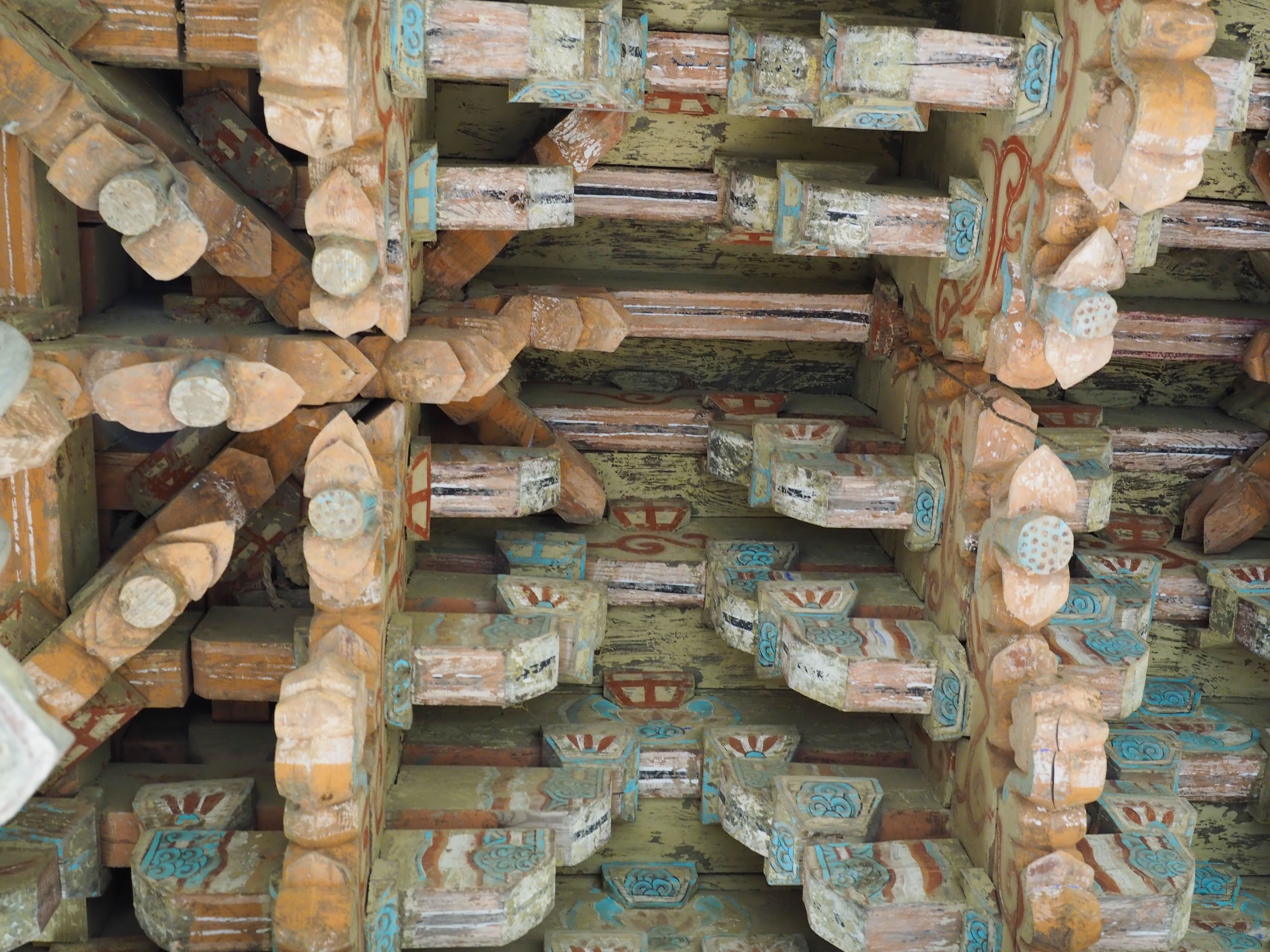 There were the carvings of the dragons inside of the gate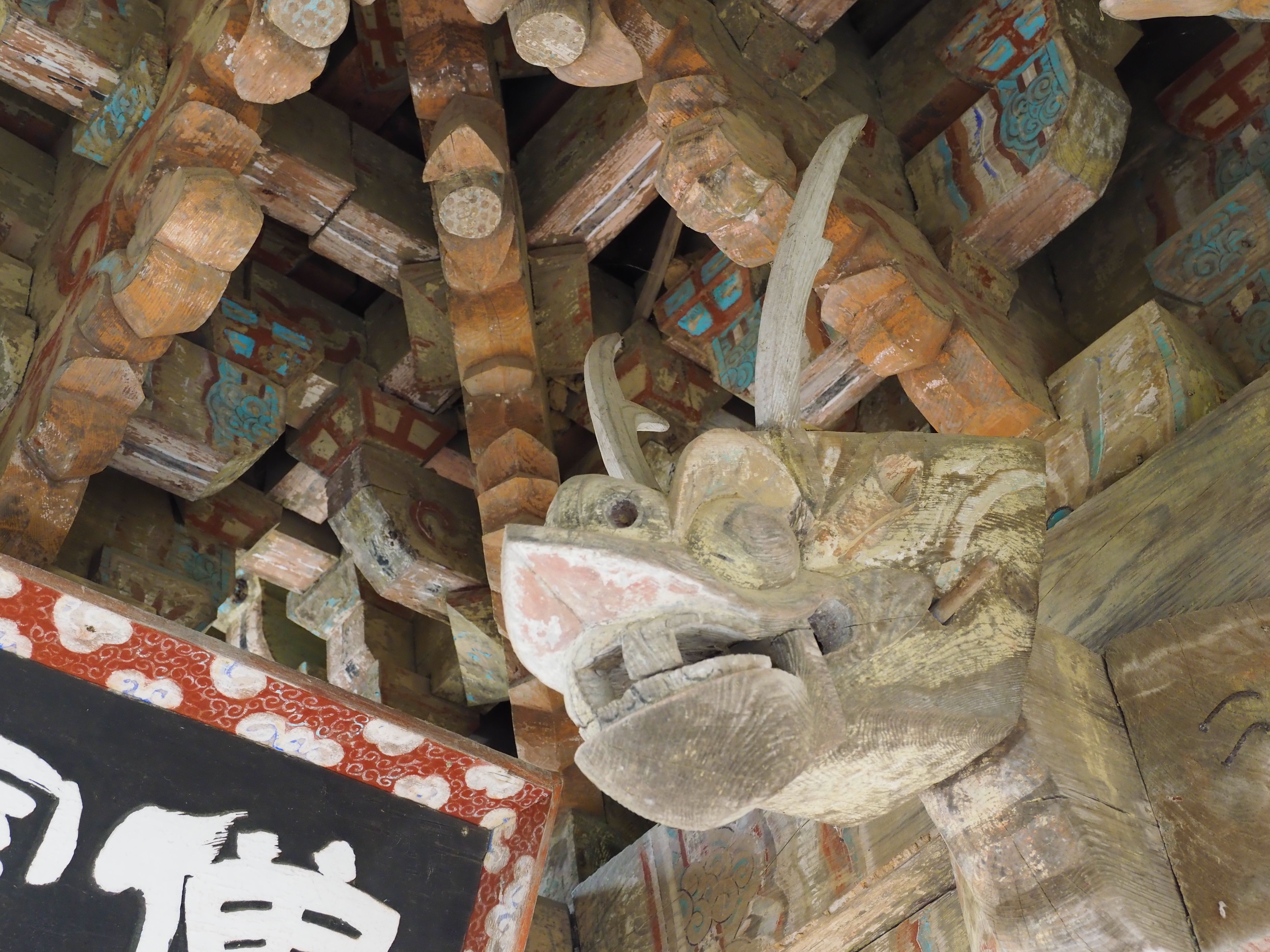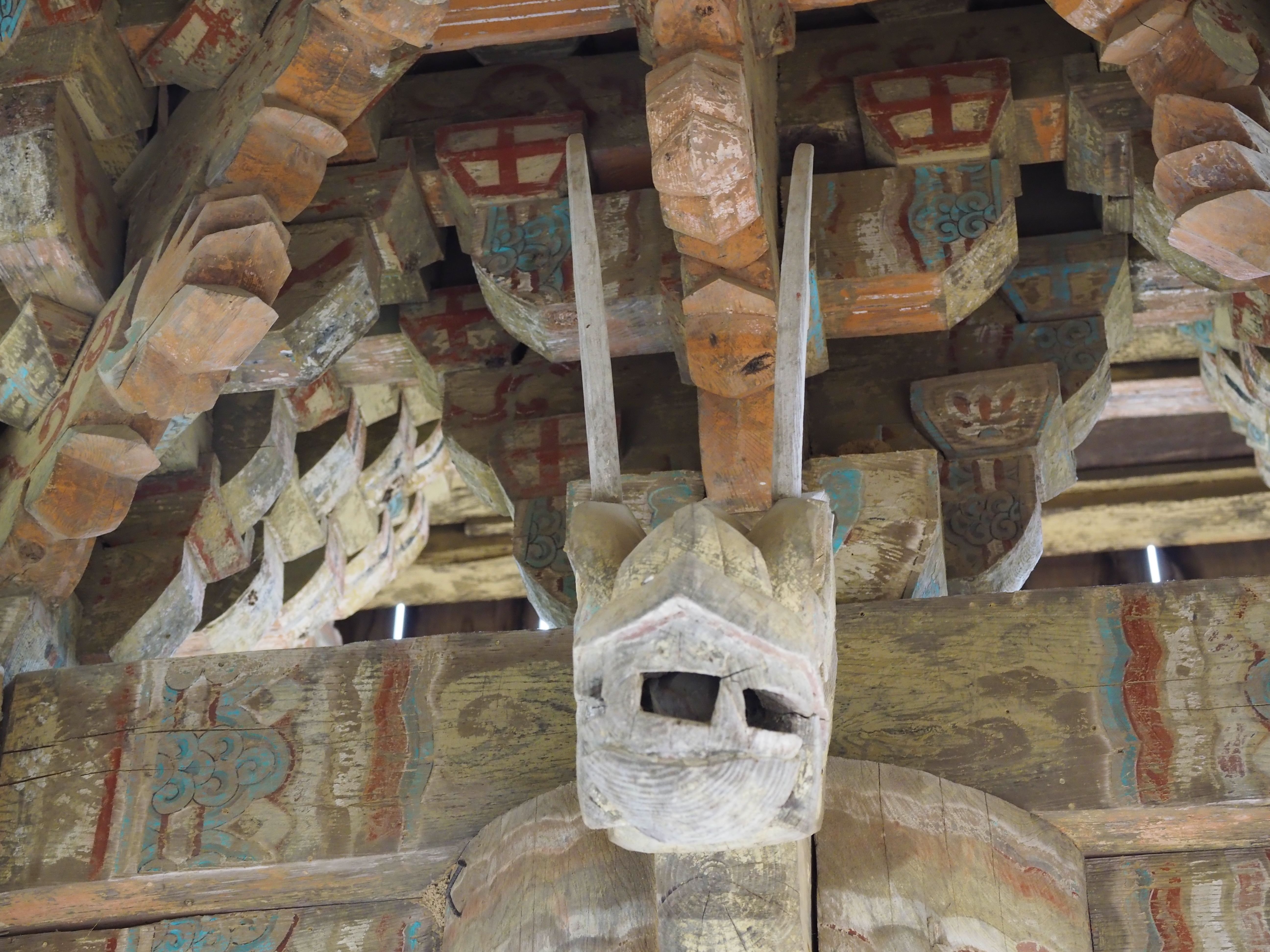 There were two stone sculptures of animal
It looks like a monkey.
Why did they carve the monkey statues in front of the gate ?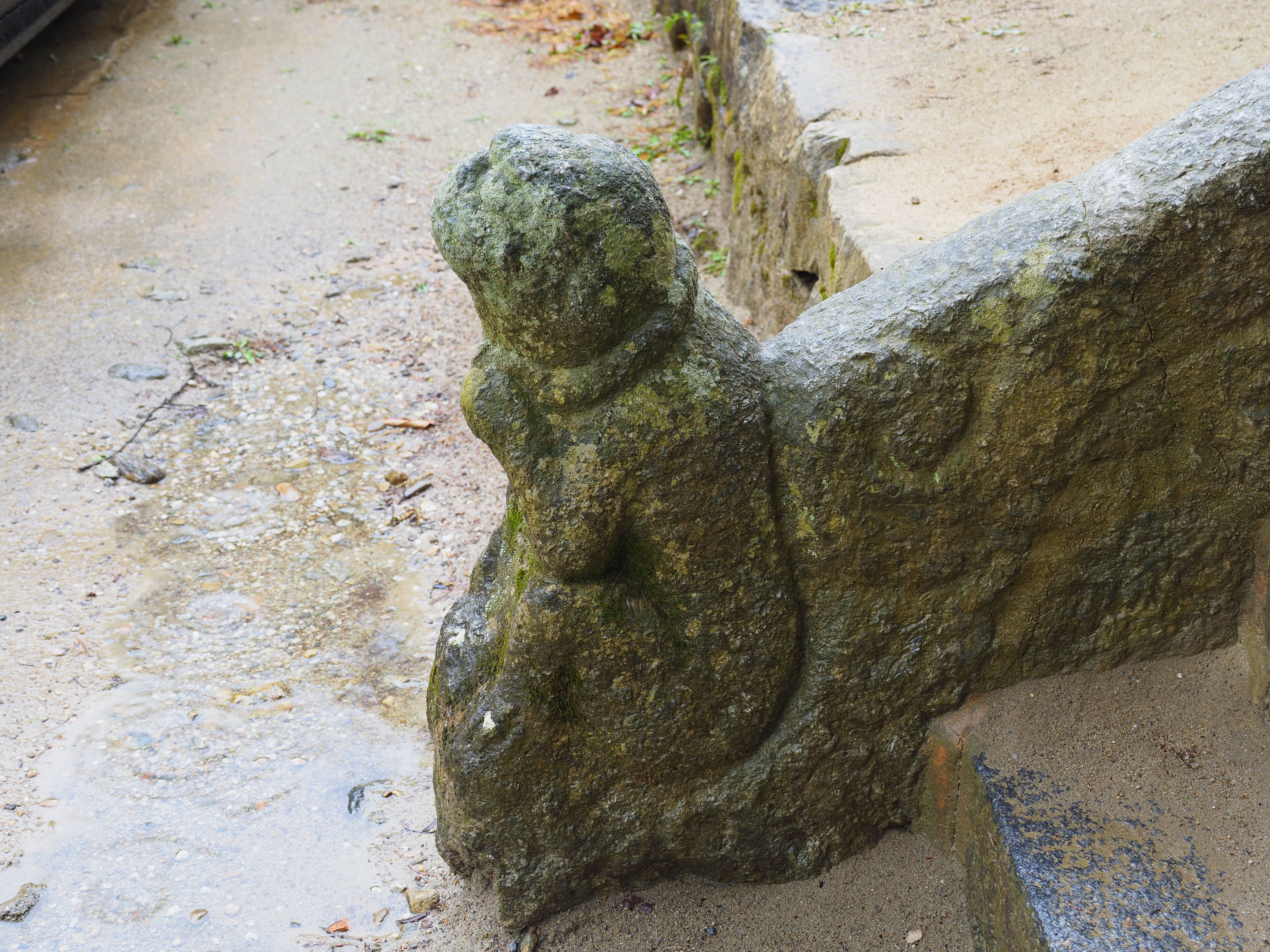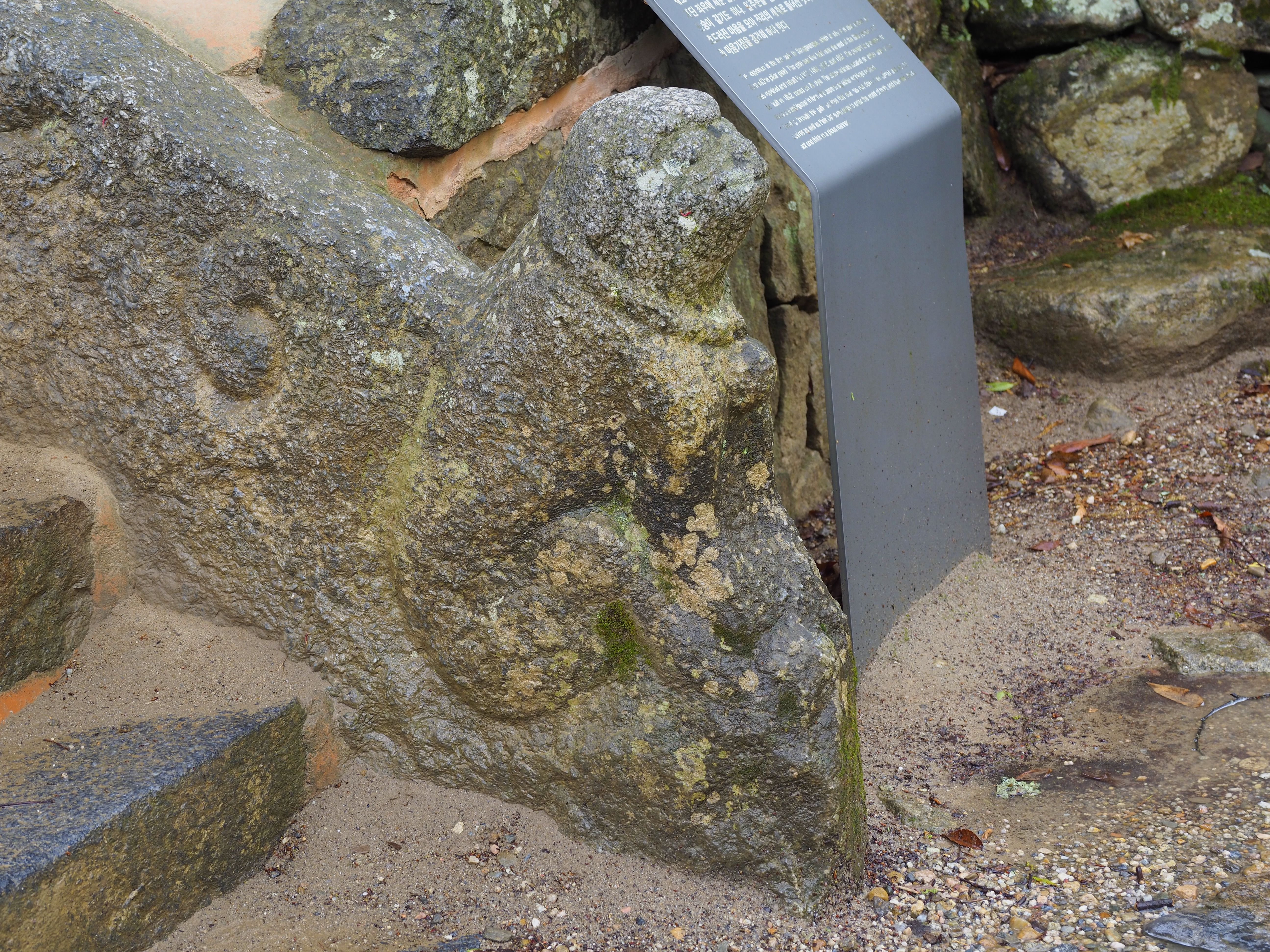 Interesting thing is there was another road to enter into the temple without passing through the gate.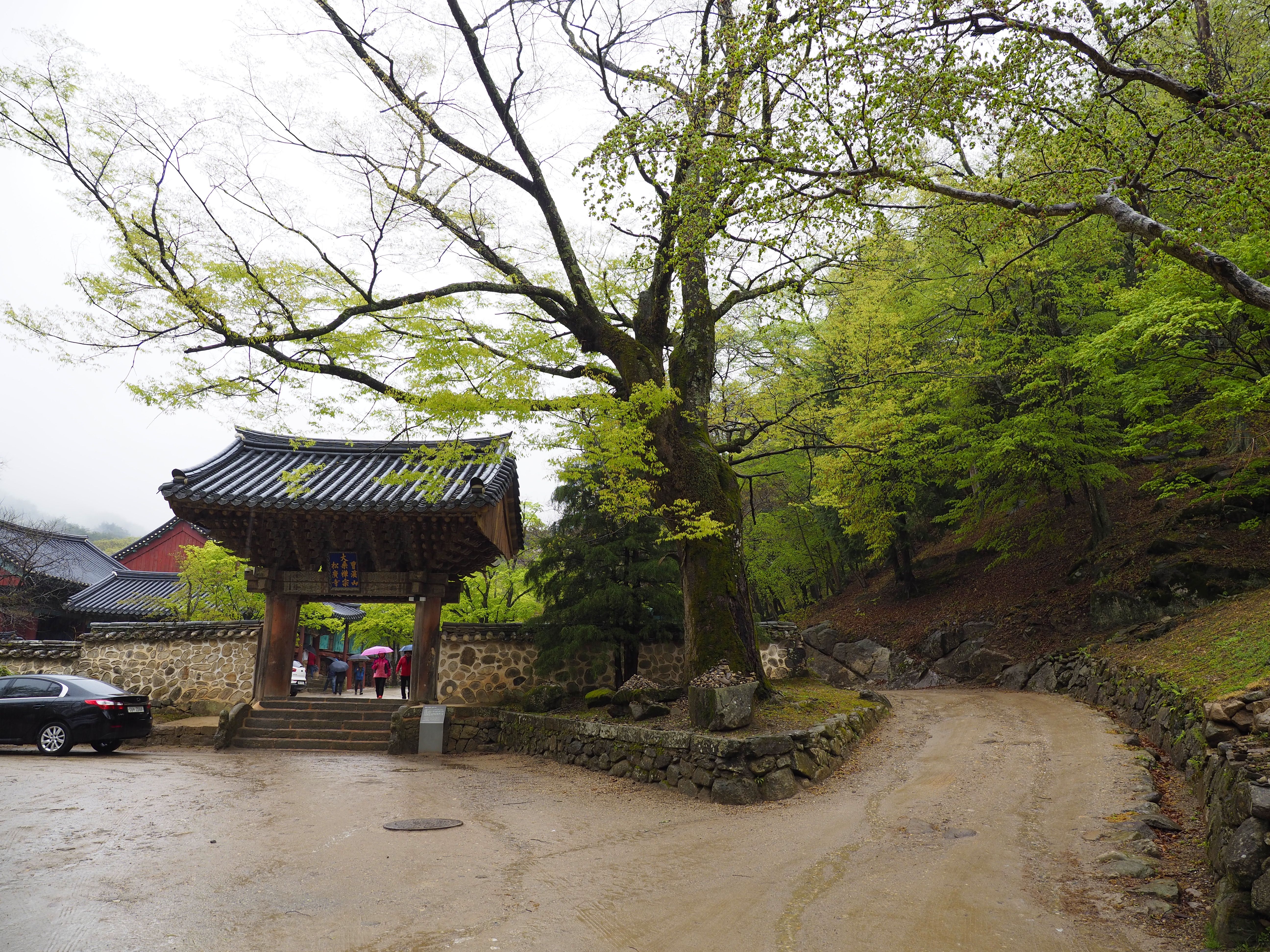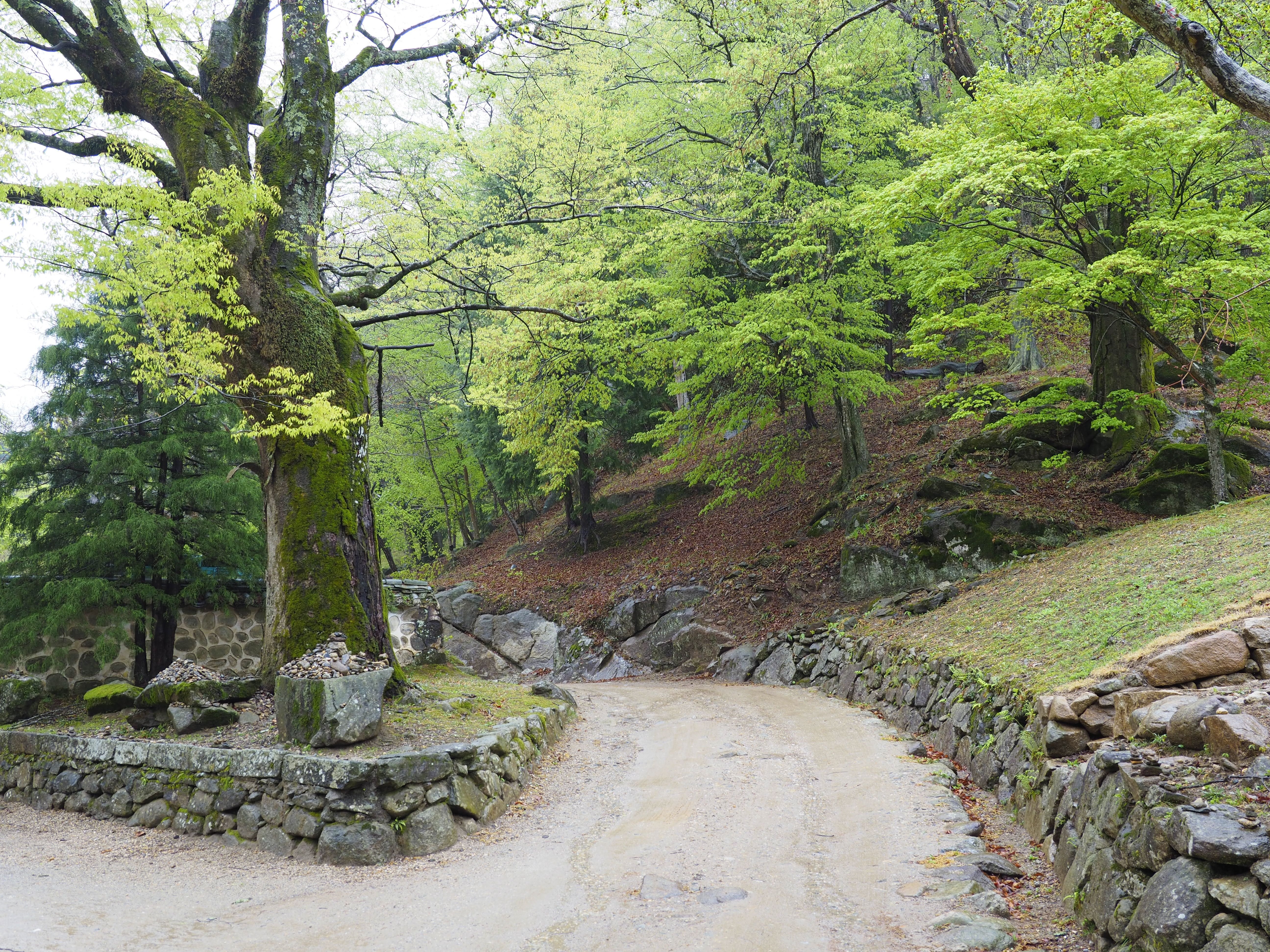 If they made an another road detouring the gate, why did they make the gate ?
I suppose there must be some meaning of Buddhist theory in making the road and the gate together.
Buddhism looks like a religion of the metaphor.