The American Southwest is a goldmine of artistic, spiritual, natural, and beautiful destinations. If you find yourself exploring this area, you will have no shortage of journeys to choose from. Sometimes off the beaten path and sometimes directly on the main route, you will find plenty charming and cool cities and towns scattered through this desert region. Here are a few of our favorites that we've discovered in our travels: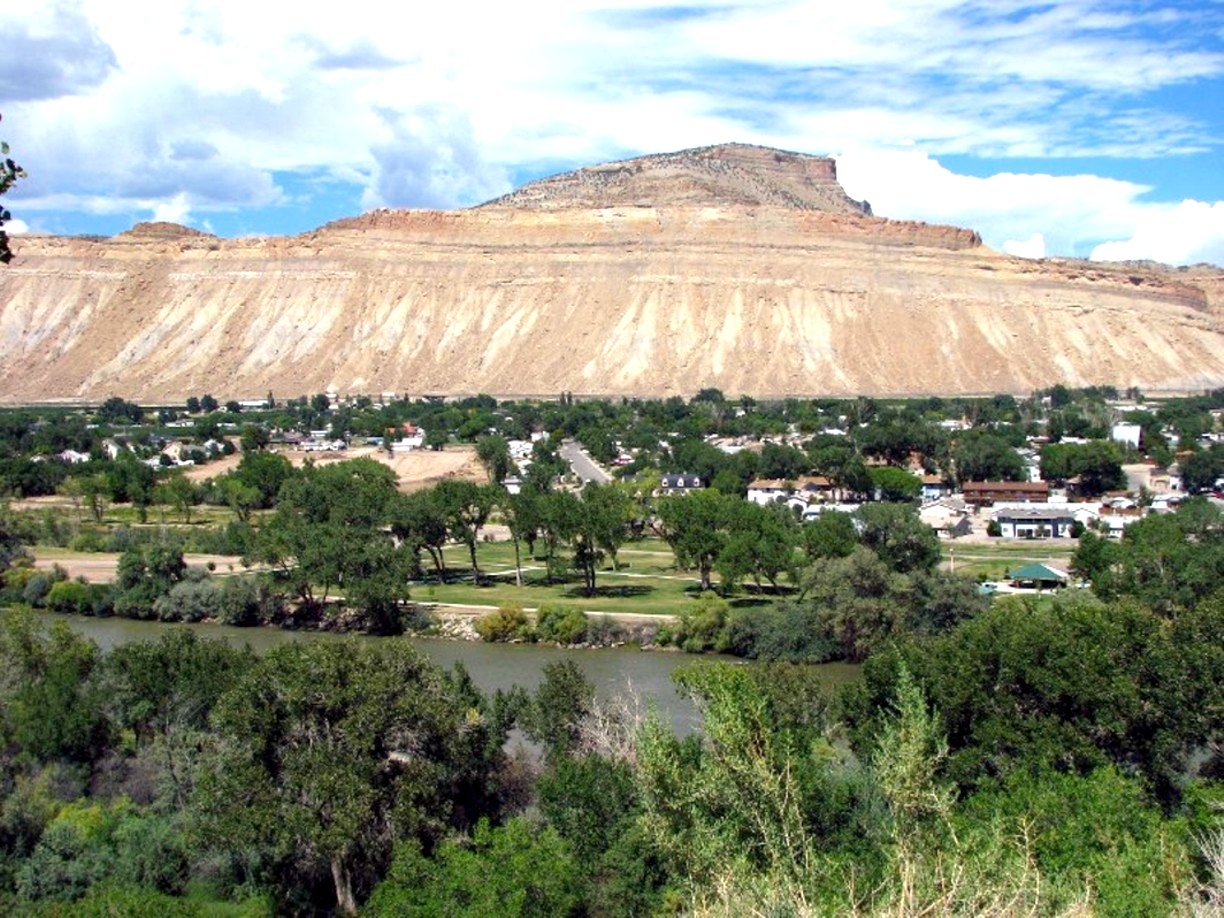 Grand Junction, ink_knife2000. Wikimedia Commons
Grand Junction, Colorado
Grand Junction's stunning mesa vistas embody the quintessential Southwest spirit, even the name conjures images of the Wild West. Wine fans will be pleased to know that Grand Junction is considered the wine capital of Colorado, with dozens of scenic wineries in its borders. While visiting Grand Junction, don't miss the opportunity to visit nearby Colorado National Monument, with its picturesque canyons and rock formations. Also nearby is the Colorado River State Park, a perfect place for fishing, tubing, picnicking, and hiking in beautiful, unique scenery.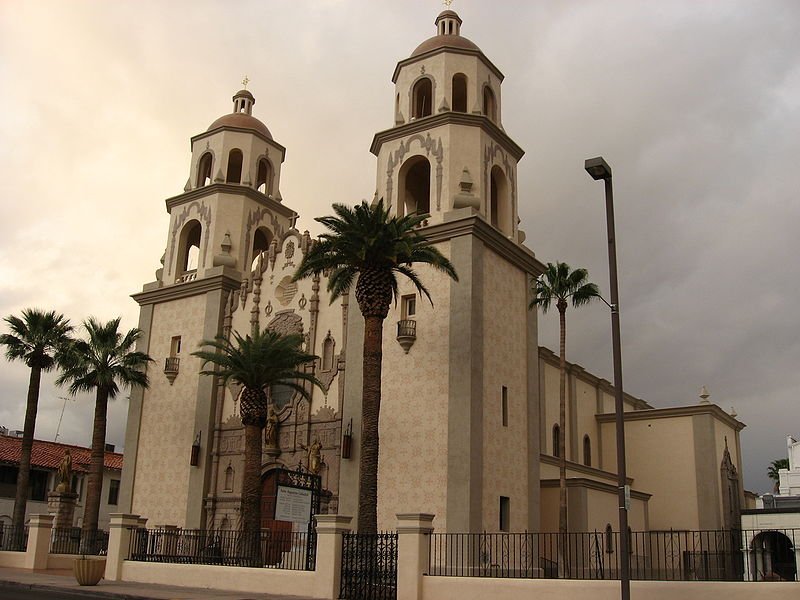 St Augustine Cathedral - Tuscon,Ken Lund.Wikimedia Commons
Tucson, Arizona
Located in Arizona's saguaro-littered Sonoran Desert, Tucson is a sun-drenched, colorful city with a rich history. Just south of the city lies San Xavier del Bac, a well preserved and stunning Spanish Catholic Mission in the middle of the Tohono O'odham Nation Indian Reservation. As the oldest intact European structure in Arizona and an exquisite piece of history, it is well worth the visit. If you are aching to explore the desert, nearby Sabino Canyon offers lovely hiking trails featuring rare desert waterfalls and ample wildlife such as javelinas, deer, and skunks. The city itself offers some of the best Mexican food in the region and a permanent summer full of lively music, art, and people.
Borrego Springs, California
Borrego Springs is a unique desert oasis, almost completely surrounded by Anza-Borrego Desert State Park, an International Dark Sky Park that allows for unspoiled stargazing. This means that the small community of Borrego Springs foregoes stargazing disruptors such as traffic lights to preserve the beauty of their night sky. As home of the Borrego Art Institute, this town boasts a lively art scene. As you drive through this eclectic town, it is hard to miss the enormous metal sculptures of sea dragon, dinosaurs, and saber tooth tigers, as their are over 100 scattered throughout Borrego Springs.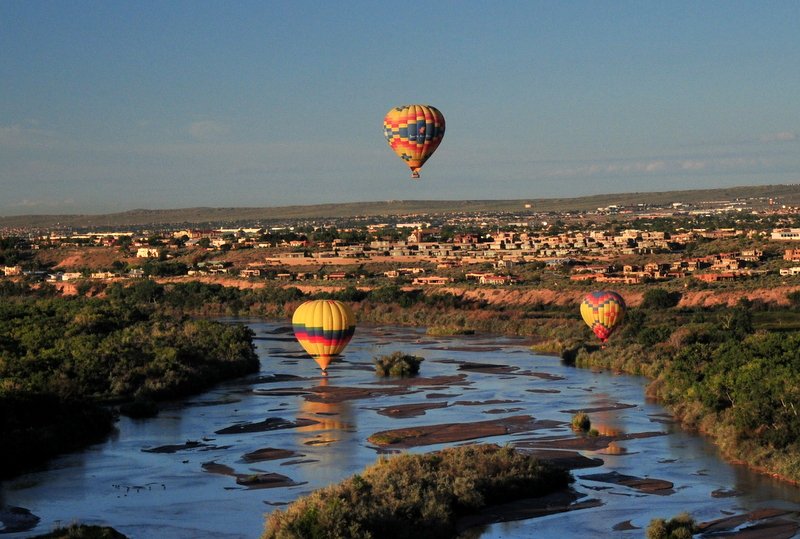 Albuquerque, Adventurejay.adventurejay
Albuquerque, New Mexico
Ballooning enthusiasts are probably already familiar with the heart of New Mexico, as Albuquerque is the Ballooning Capital of the World and home to the world famous International Balloon Fiesta. But this city offers so much more than hot air balloons. From Nob Hill to Downtown to Old Town, Central Avenue boasts an eclectic and charming mix of galleries, shops, and restaurants. A little known secret about Albuquerque is their flourishing local craft beer scene. Ranked 12th in the U.S. for breweries per capita, beer lovers will have fun exploring the different breweries and meeting the colorful characters of this city. If you are looking for nightlife in your Southwestern adventures, there is no shortage of entertainment in Albuquerque, with some festivals, musical acts, and minor league games almost always occuring. If you are looking to escape in to nature, there is no better place to catch a panoramic view of the spectacular sunsets of the area than from the Sandia Mountains on the eastern edge of town. The Sandias have myriad hiking trails that take you through various landscapes.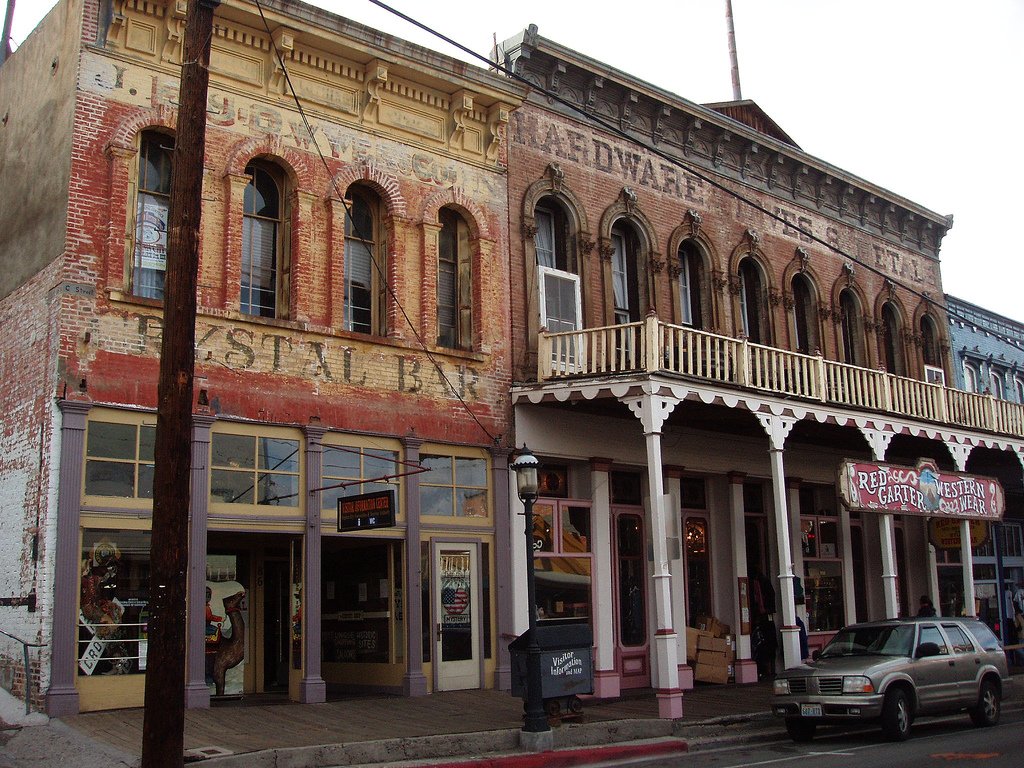 Virginia City, alvito. Wikipedia
Virginia City, Nevada
If you are looking to relive the experiences of the Old West, Virginia City, Nevada is the place for you. Stepping on to the streets of Virginia City is like stepping back in time. The entire town of Virginia City has been declared a National Historic Landmark district. It is distinct for it's immensely preserved Victorian buildings, constructed during the silver mining boom of the 19th century. While you're in Virginia City, be sure to visit The Way It Was Museum, a cute little museum that has artifacts and information presenting the fascinating history of life in the past.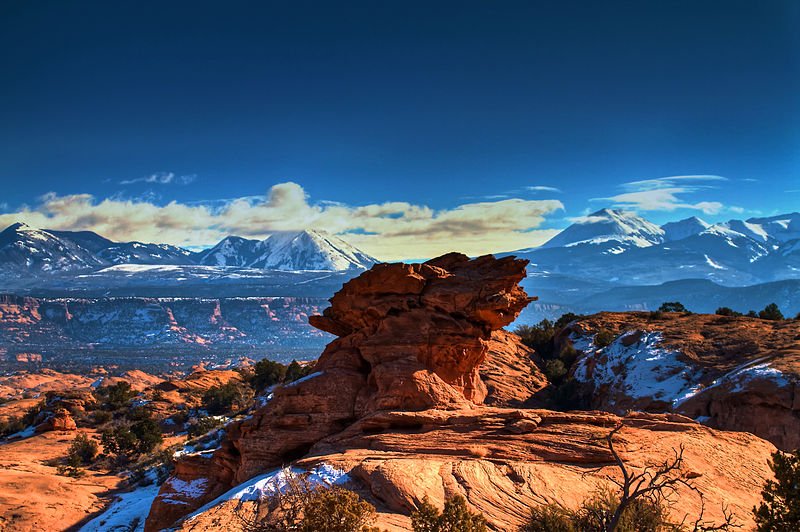 Moab, Zach Dischner.Wikipedia Commons
Moab, Utah
Moab is famous for being the gateway to 2 out of 5 of Utah's Mighty Five National Parks: Arches National Park (featuring the classic red arch formations) and Canyonlands National Park (displaying buttes and mesas carved by the mighty Colorado and Green rivers). Both are stunning destinations, completely unique and worth the trip to Moab. After exploring Arches National Park, drive the scenic Route 279, which offers stunning vistas and opportunities to stop for ancient petroglyph viewing. Downtown Moab is charming with it's cute shops, diverse restaurants, and displays of unique Southwestern art.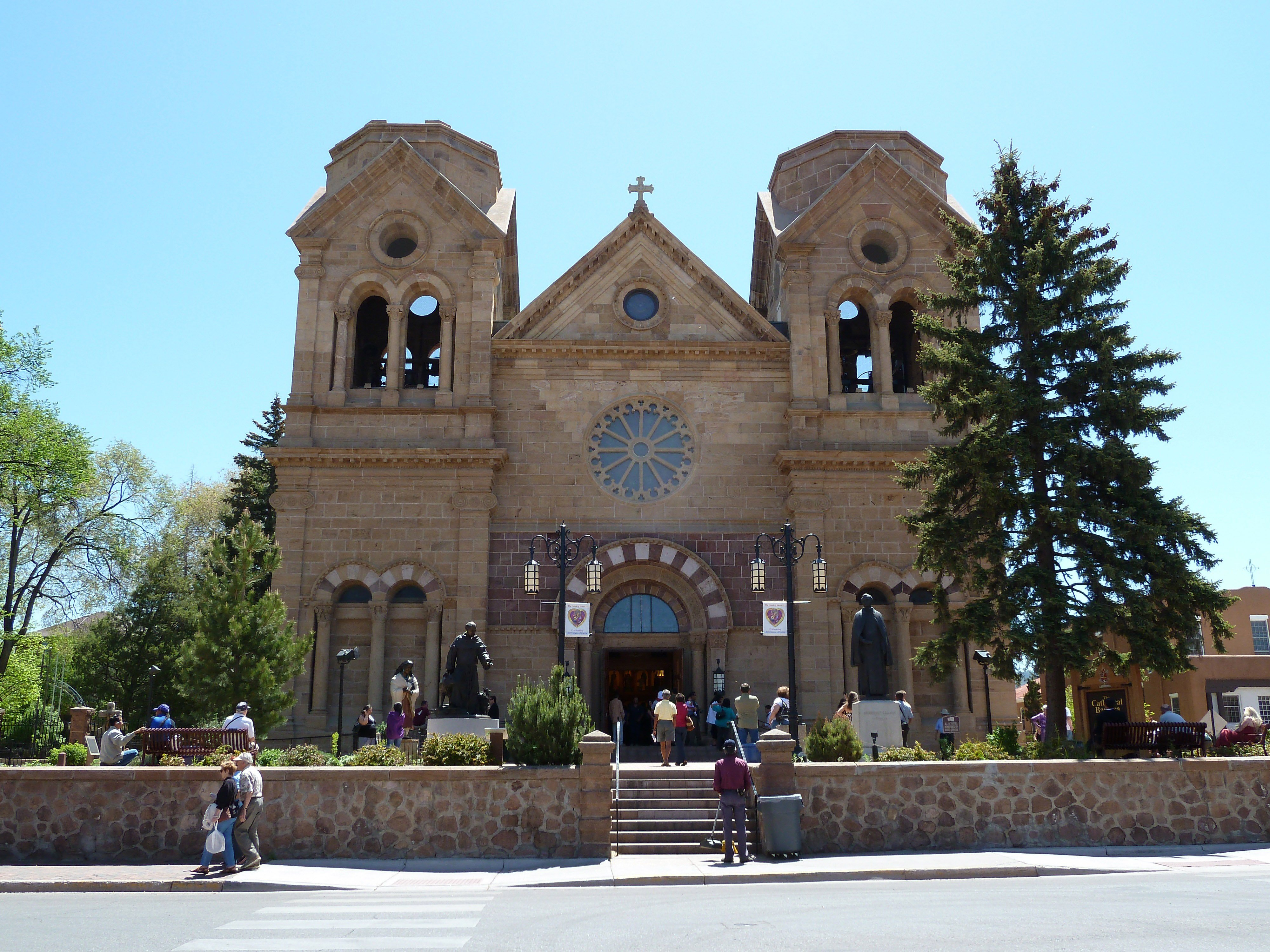 Cathedral in Santa Fe.goodfreephotos
Santa Fe, New Mexico
The capital city of New Mexico is world famous for its adobe Pueblo style architecture and booming art scene. Visit the Plaza, the heart of Santa Fe, to immerse yourself in this distinctly styled town. Rich in both art and history, Santa Fe is home to so many galleries and museums, you'll have trouble deciding which ones to go to. Meow Wolf, an otherworldly, interactive art gallery is a fun, unforgettable destination, popular among kids and adults alike.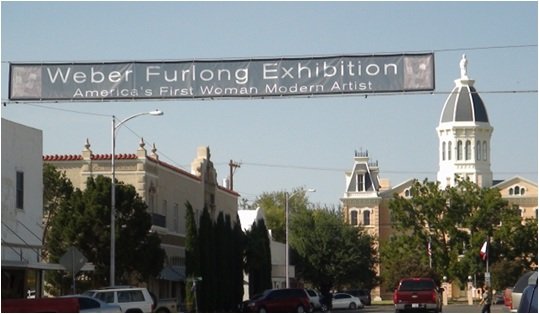 Alpine4Now. Wikipedia
Marfa, Texas
Marfa is a small city in the middle of the western Texas desert, unlike any other town. Marfa is fabled for it's thriving and engrossing art scene. This is an absolute must for art lovers exploring or living in the Southwest, despite it's remote location. If you're in Marfa, don't miss out on the Chianti Foundation, a contemporary art museum located on the site of a former army fort thats exhibits will have you trailing through the beautiful Chihuahuan desert. 25 minutes north of Marfa, Davis Mountains State Park is a lovely place to hike that offers unparalleled views of the surrounding mountains. If you have always dreamed of sleeping in a teepee with the great big Texan sky overhead, El Cosmico in Marfa gives you that option with chic teepees and other bohemian, glamping experiences available.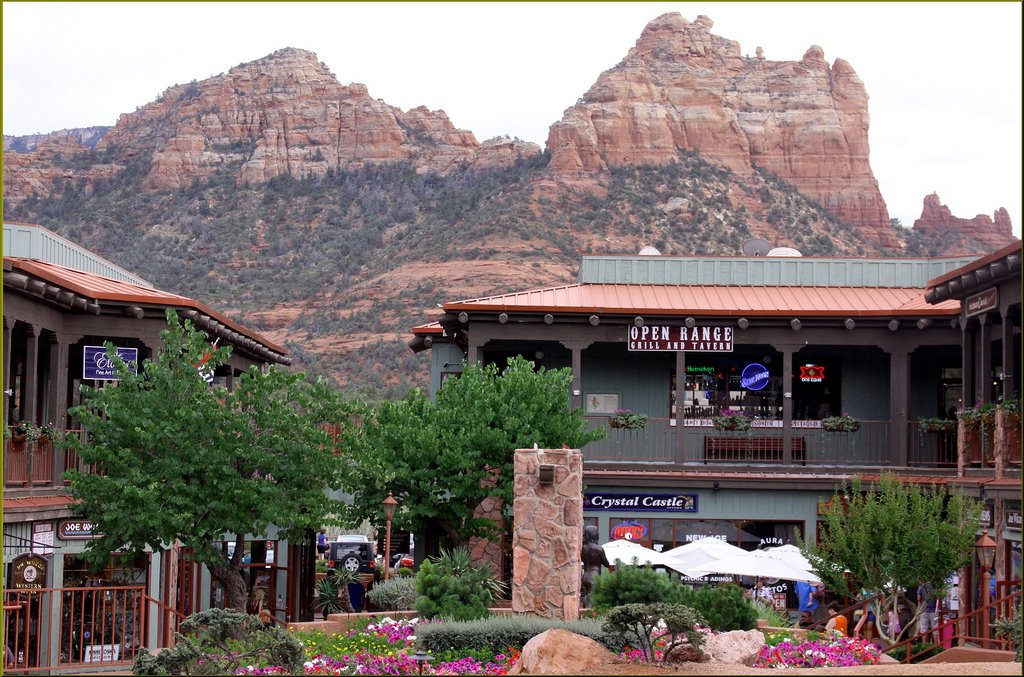 Don Grahamflickr
Sedona, Arizona
Sedona is enchanting with its massive red rock formations and fabled vortexes. Yet another Southwest town with a vibrant art scene, Sedona is home to a New Age community that offers spiritual retreats for healing and transformation. For more traditional travellers, Sedona is renowned for its natural beauty. Red Rock State Park on the outskirts of town has ample hiking opportunities. If you are in need of some pampering, there are plenty of highly ranked, scenic spas in town. Whether you go on a yoga retreat on top of an energy flow vortex, or receive a mind altering massage, or just indulge in the plentiful natural beauty of the uniquely red landscape, you will never forget your time in Sedona.