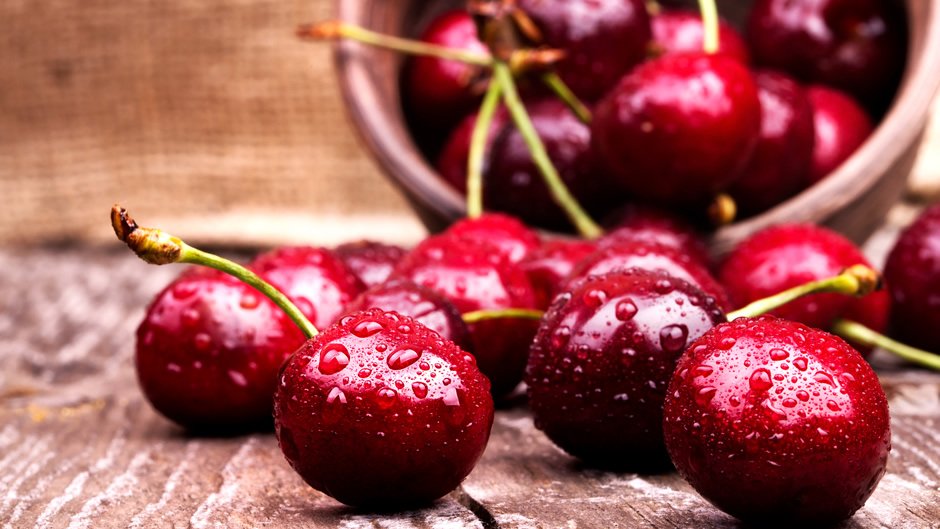 It's a good fruit to cool off on hot summer days. Wash me nicely and keep it in the fridge for 2-3 hours ... And refresh yourself with cool cherry ...
My benefits are so many that;
• Relieves the digestive system.
• There are many benefits to the drainage system.
• I am good at insomnia.
• I am said to be a good diuretic.
• I provide protection against cancer.
• Abundant amounts of iron, magnesium, potassium and calcium and phosphorus.
• I allow the toxins in the kidneys to be expelled from the body.
• I am good at those who have stones in biliary stones and sand in kidneys.
• A plea to caught Alzheimer's disease.
• A useful fruit for muscles and bones.
• I'm useful for gout.
• I have a fire-reducing feature.
• I benefit from liver disorders.
• I balance heart rate and blood pressure. I'm very useful for the heart.
• I balance cholesterol, blood pressure and diabetes.
• Protect people against the risk of stroke.
• Help balance your cholesterol.
• I help you lower your blood sugar.
• I am also good at eye diseases.
• A, B1, B2, B5 and plenty of C vitamins.
• I am a good source of fiber and useful for the intestines.
!!! Attention
Sometimes I can be harmful;
• Do not drink water immediately after you have eaten me; Immediately when I drink water I may cause indigestion and stomach bloating.
• You should not eat your fully immature fruit; as raw cherries I can cause abdominal pain and diarrhea.
**Ben Serinleten Bir Meyveyim**
Sıcak yaz günlerinde serinlemek için iyi bir meyveyim. Beni güzelce yıkayıp buzdolabında 2-3 saat bekletin… Ve serin mi serin kiraz ile ferahlayın…
Faydalarım o kadar çok ki;
• Sindirim sistemini rahatlatırım.
• Boşaltım sistemine çok çeşitli faydalarım vardır.
• Uykusuzluğa iyi gelirim.
• İyi bir idrar söktürücü olduğum söylenir.
• Kansere karşı koruma sağlarım.
• Bol miktarda demir, magnezyum, potasyum ve kalsiyum ve fosfor içeririm.
• Böbreklerdeki toksin maddelerin vücuttan atılmasını sağlarım.
• Safra kesesinde taş, böbreklerde kum bulunan kişilere iyi gelirim.
• Alzheimer rahatsızlığına yakalanmaya karşı korurum.
• Kas ve kemikler için faydalı bir meyveyim.
• Gut hastalığı için yararlıyım.
• Ateş düşürücü özelliğim vardır.
• Karaciğer rahatsızlıklarına fayda sağlarım.
• Kalp atışı hızını ve tansiyonu dengelerim. Kalp için çok faydalıyım.
• Kolesterol, tansiyon ve şeker hastalığını dengelerim.
• Felç geçirme riskine karşı insanları korurum.
• Kolesterolün dengelenmesine yardımcı olurum.
• Kan şekerinin düşürülmesine yardım ederim.
• Göz hastalıklarına da iyi gelirim.
• A, B1, B2, B5 ve bol miktarda C vitamini bulundururum.
• İyi bir lif kaynağıyım, bağırsaklar için de faydalıyımdır.
!!! Dikkat
Bazen Zararlı da Olabilirim;
• Beni yedikten sonra hemen su içmeyiniz; hemen su içerseniz hazımsızlığa ve mide şişkinliğine sebep olabilirim.
• Tam olgunlaşmamış meyvelerimi de yememelisiniz; ham kiraz olarak karın ağrısına ve ishale sebep olabilirim.