SteemPeak.com Your favorite UI for Steem has consistently been responding to requests and creating new features while we continue to work towards the other BIG features. Right now on our discord we're taking a poll about which "big" feature you're hoping for next.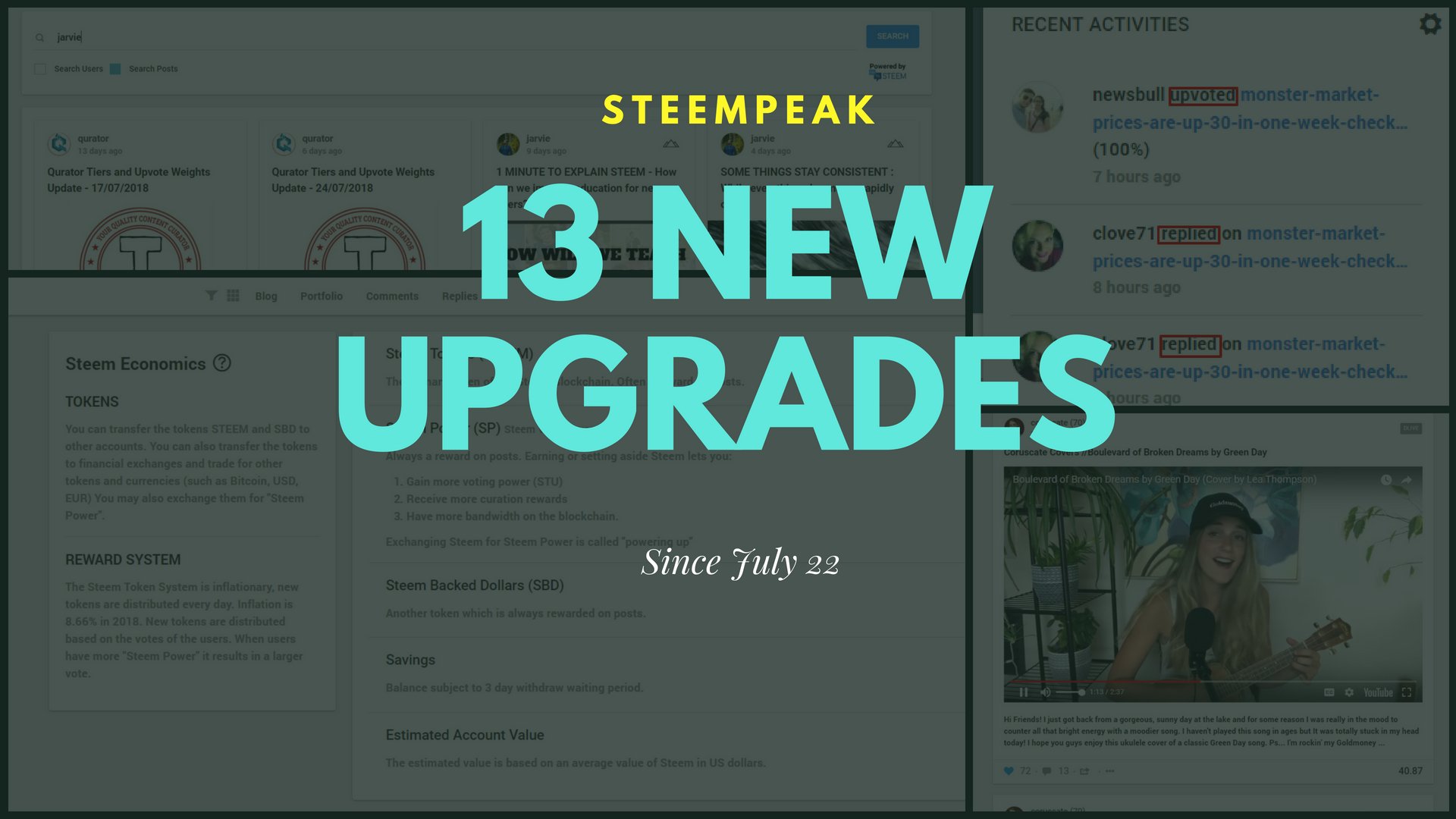 In the most recent release @asgarth notified us that these were what was updated.
---
1. NOTIFICATION GROUND WORK

We created the notification system and presently have 4 items notifying perhaps most notably Replies.
You can turn those notifications on and off for all 4 of those items.
---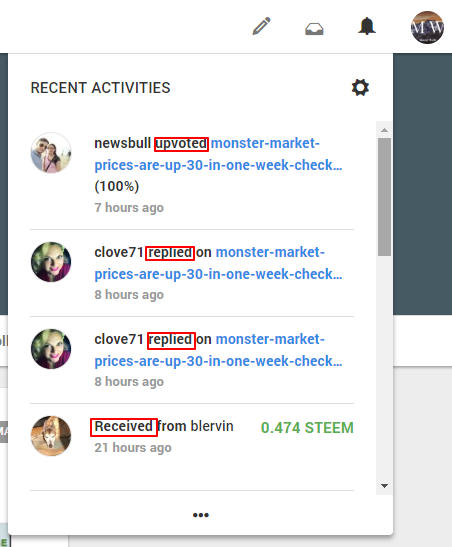 ---
This lays the groundwork for getting notifications for lots of other things like:
mentions
new followers
and one day keywords.
---
2. MORE VIDEOS PLAYING INSIDE THE FEED
We had this for @dtube and @anarcist figured out how to get that working for YOUTUBE and VIMEO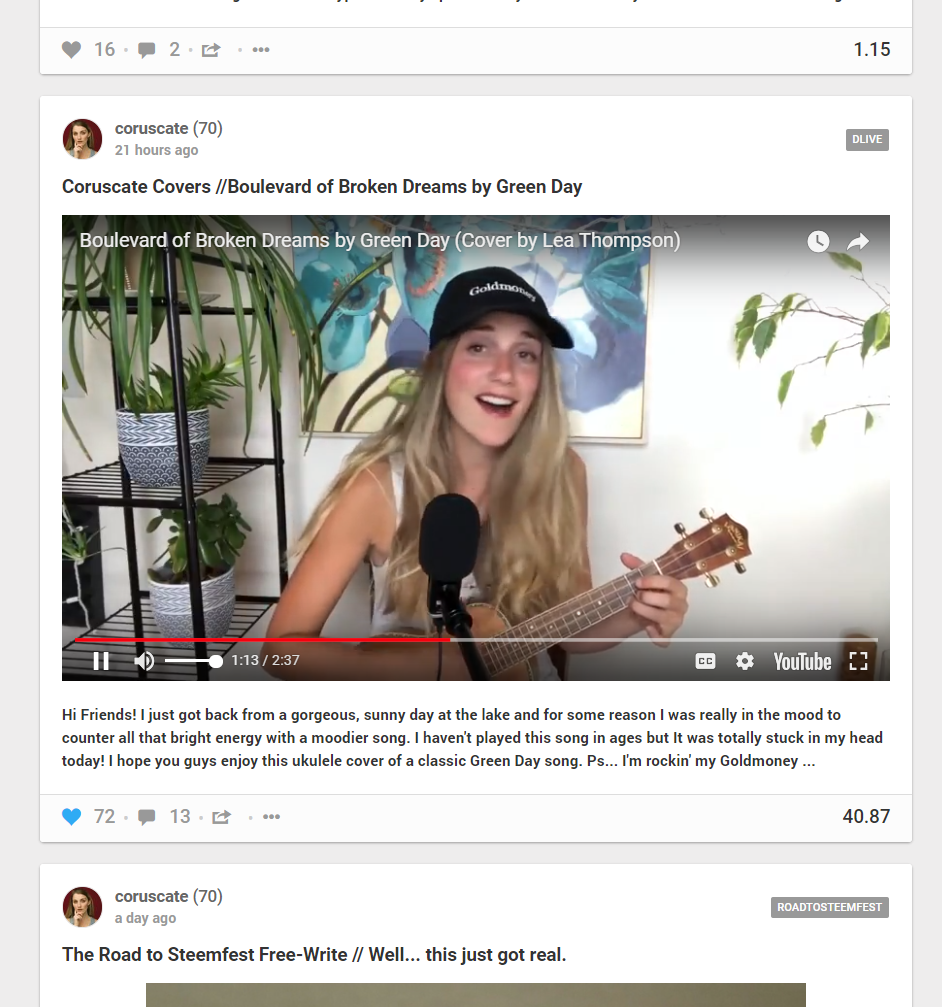 ---
3. SEARCH POSTS
This is just a beginning for search ... while we believe there will continue to be improvements to SEARCH for Steem we have integrated the asksteem.com search for now. We will continue to keep an eye on those doing great things for search. Help us keep an eye out for those focused on making search awesome.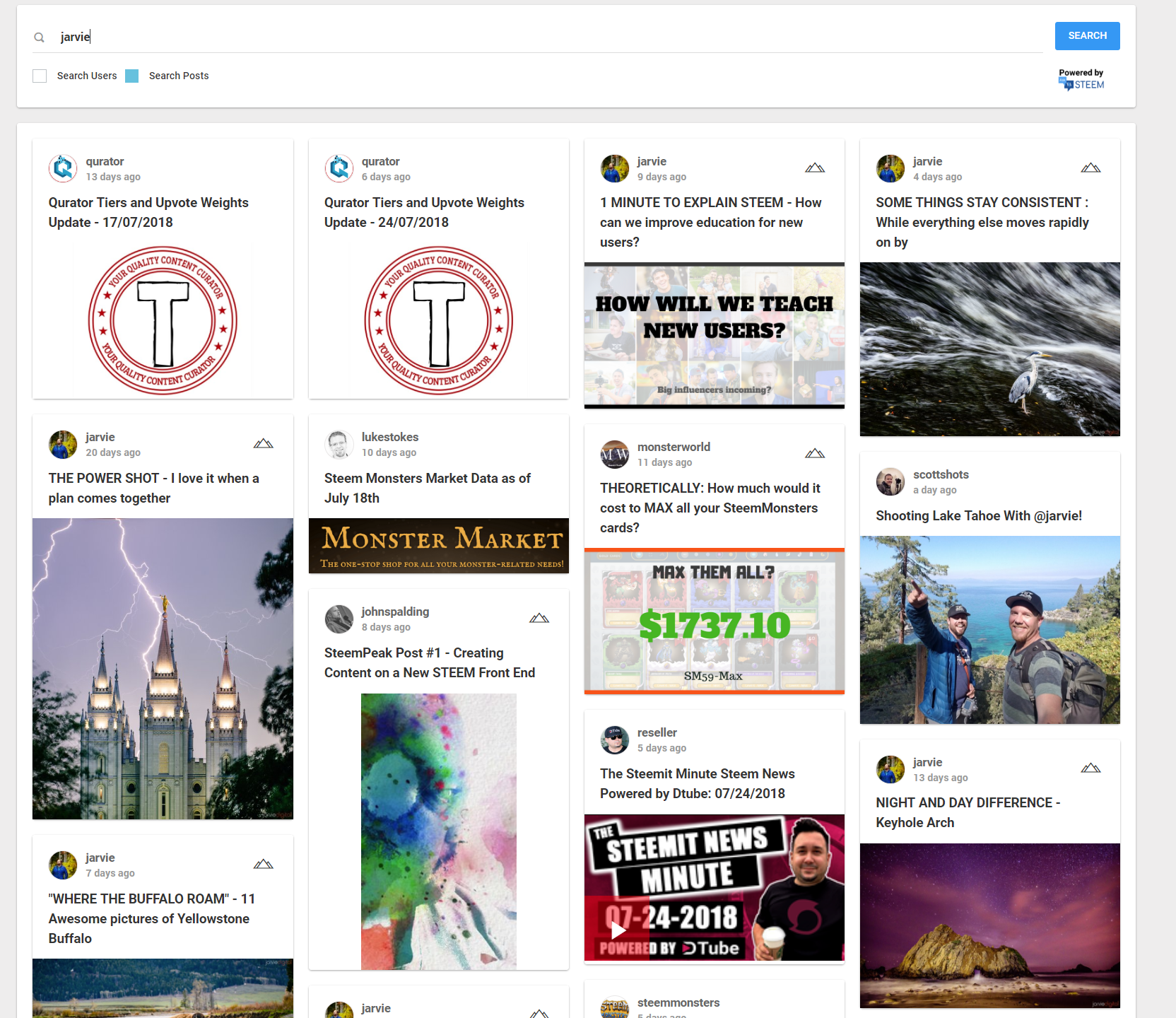 ---
4. NEW WALLET TEXT and LAYOUT
This is a big push towards our goal of making SteemPeak the best place to send your new user friends so they can understand the Steem system easier and without YOU having to personally try to do it.
We changed the wording of the tokens in the wallet
Added 2 sections that help educate about the Steem economic system.

We are live testing out the wording again and again with new users and people who have never even heard of Steem and getting their feedback each time. We have gone through a lot of editions and will likely keep perfecting it as we learn more about our core audience that we're trying to educate.
Feel free to say if and how it helps you understand the steem economic system better. If you're a long time user these improvements are mostly helpful by helping you can share with your newbie friends and hope they understand quicker. So message us what your new user friends say.
5. EVERY VOTE COUNTS ... VOTE DISPLAY CHANGE
Your vote is NOT worth ZERO as many have been led to believe. (We know.... we've asked them)
It's worth something even if it wasn't quite .01
Now we show your vote to 3 digits so even those with 15sp can see the impact they have.

6. USING "STU" - YOUR VOTE IS NOT USD
We got rid of the $ symbol on the posts because it confused each and every single new user that used Steem (based on our surveys). I myself (@jarvie) consider using the $ symbol not just confusing but more or less a lie even if it was perhaps originally well intentioned with the hope of the $1 SBD peg.
STU?? it is not a great intuitive abbreviation but it seems to be the one mentioned in the Steem whitepaper. We will soon work on explaining what that means to people but at least we're not confusing them expectations that they're earning USD or that number as an equivalent. I wish we had a more intuitive abbreviation that was widely accepted. I would rather go with something like Steem Vote Indicator or something like that. But for now we go with the flow and use STU.
**Do you have a good intuitive definition for what that number means?"
We really need to get a helper definition on that STU...we should have had that up there when we released. Blame me (@jarvie) for not giving the definition to the developers in time. If you have a really short definition we can use when you hover over STU or in the wallet then please share in comments for consideration.
6B - THIS IS A STEP TOWARDS REAL REWARDS
Next step is to show users what the actual rewards estimates they'll be getting in the actual tokens they'll be receiving. At that point we can even let users see the value equivalent of that reward in the currency of their choice (EUR/USD/Steem)
When that happens we think new users will have a real perspective of the reward potential of Steem, something based in reality of actual numbers they can relate to.
7. NIGHT MODE IMPROVEMENTS
We did several updates to continue to make night mode more polished. Thanks to many users who use night mode in all locations on desktop and every mobile device. Continue to send us word if a font or section of night mode can be improved.
8. VOTE/REPLY LAYOUT ON MOBILE
We have focused most of our effort on desktop features but continue to make small and consistent improvements to mobile.
Just like night mode we love when mobile users can screenshot and tell us when their device is having issue with the layout.
9. BOOKMARK POPUP IMPROVEMENT
Bookmarks and draft labels are incredibly useful for power users.*
*Our feature for tagging bookmarks was working but wasn't intuitive enough... intuitve is a huge goal of @steempeak there's enough to learn about for Steem our user interface shouldn't add to the list but solve problems so with that We just made them a bit more intuitive based on some feedback... mostly we added the text instruction.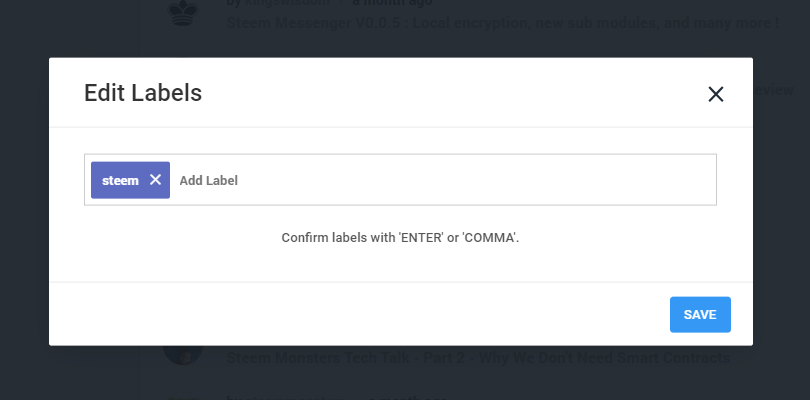 A FEW MORE SMALLER IMPROVEMENTS
(Including improvements i'm less familiar with So i'm just gonna copy past the text from @asgarth)
10 Fixed ability to detect image links in post when publishing a post
11 Fixed rendering of html tag
12. Fixed the 'jump in the middle of the post' bug on android
(please @jpphotography and @revo let us know if this works now)
13. Added an icon to easily check or paste the link of a comment
These are just the changes since July 22!!
And half that time was during a period where @asgarth was camping with his family!