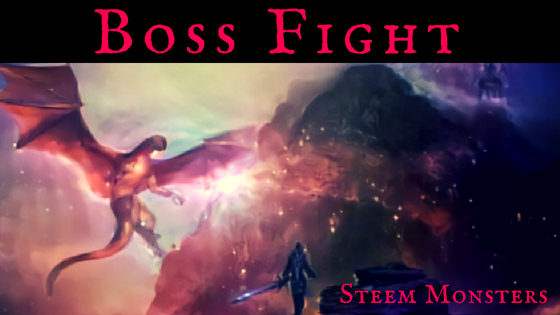 @exyle! You won! Congratulations! And not only that I really want to celebrate how you're totally in the spirit of this contest. No sooner had @exyle won the contest with a 650 steem bid, but he messaged me and started putting together his background. I'm not going to spoil the fun yet, but let's just say there's going to be a giant fight for all of us!
He's building the backstory, we'll build the looks, and then we'll build out the combat! I'm really excited! Congratulations and thanks for being perfectly in the spirit of this.
Not only did he win the contest, but he shares the following:

It's a sentiment shared by many. This game makes them feel young again. As a game creator I couldn't ask for a better reception and I'm really getting pumped to see just how much you guys are enjoying this. Yaba and I work around the clock. We're gonna give you a blockchain changing experience that let's you live out the fun times of being a kid and getting your Magic Cards! This time is going to be even better because you can share that joy with your kids!
Runner Up: Meet the Arcane Bank of Neoxian
So, @neoxian put in a bid and got sniped right at the very end. I'm a huge @neoxian fan and think he's one hell of a guy. He's helped the Minnow Support Project nearly since it's founding and he and I have done business together a bunch of times. I literally think we invented the Steem delegation rental business together!
I couldn't stop feeling just a touch sad that he didn't win. It was clear @exyle won the first Guild PVP Heroic Boss Monster honor, but I made up my mind it wasn't going to be the only auction that's going to happen. We'll have a campaign mode. Each color will have a separate playable map and each color will have a campaign and each campaign will be capped with... A HEROIC BOSS MONSTER!
So... Neoxian just snagged getting into the game as Neoxian, the arcane Dragon and magic bank of the Splinterlands. We'll build his character into the story and he'll play a critical role in the story that unfolds in front of the players. Congrats to @neoxian!
Essentially the Splinterlands used to be whole, but has splintered into the many sections. The prophecy states that one day the world will be whole again. The players will travel the land to try to discover why the world split and how to put it back together.
Funny side note. Neoxian has been lending out money as a bank for some time to Steem users. He needs some kind of collateral. He's now accepting Steem Monster cards as that collateral. I'm honored the bank accepts it!
Here's another chance to get in!!!
Well, once we opened it up to @neoxian to have the Heroic Boss Fight for the dragons race I decided that I was going to give people a second shot at getting into the game. I'm also going to give @czechglobalhosts right of first refusal (he put in a 700 steem bid after the auction closed), but after that it's open to the public if they'd like to join us.
Rules
There is a Heroic Boss Fight in each campaign setting. The gold, black, red, blue, green, and white teams will each have a campaign setting capped by the Heroic Boss fight. I'm making this a fixed price Auction. Each spot is 600 Steem. I'm going to go in order of who bids to reserve spots. So, whoever bids first can pick the color they want and so on.
@neoxian: Gold
??? : Black
??? : Red
??? : Blue
??? : Green
??? : White
Prices change on Day 5 to 550 Steem and we'll provide 110 boosters. Day 6 to 500 Steem and we'll provide 220 boosters. if there are still open slots.
Please specify the color you want. Choice goes to earliest bidders.
This isn't simply a way to have us use your name. We're going to want you to participate in the story creation around your card, the art, and the fight itself. You're a partner in this, so there's some expecation of reviewing card art and submitting story around how you want the look and feel of your character to be in game.
Time expecations: We're hoping to have fighting operational in September, but that may just be 1v1 or some simple dailies. Filling out a full campaign will be challenging. It's possible we'll start with the Heroic Boss Monster Fights, but we'll see. I think this is likely a 2nd quarter 2019 deliverable, but we'll get started on art and character right off the bat!
General Progress
As you have seen we've put out some early updates. We're working on more. You should have gold foils coming soon (hopefully next week). We're working on getting a trading system operational in game, and have a number of other surprises coming. We expect fighting to be released in September.
So far we've sold just shy of 40,000 booster packs and over 1,000 starter decks!
General Game Guide
Story: The Splinterlands was once whole. It broke apart. The prophecy states it will return whole.
Gameplay: The players will draft teams of summoners and monsters to fight dailies, bosses, and each other. The fighting isn't tactical. It's strategic. You're not playing card by card. You're drafting a team out of limited cards and mana to create the best set of monsters to win in PVP and PVE.
Story unlocking: as you play and level up your cards you'll gain insite into the realm, the main characters, and what's keeping the realm splintered and what it will take to repair it.
We're constantly running stories and contests to have you contribute to the game and make this a decentralized "build your own adventure" game. If you don't have the money to participate in the auction and ensure there's money to build up the game then hopefully you're still participating in the contests to build some of the story.
Tonight- Steem Monsters story campaign setting
Join me tonight in 9pm EST on Minnow University and the Peace Academy at 10pm where we'll be talking about Steem Monsters with an emphasis on building the in game story.
Tomorrow- Stat Chat
Yaba and I have been hard at work creating a rules system for this game. We're hoping to have a fairly fleshed out system to share with everyone on Sunday night on msp-waves (same discord as above). Check us out. Show starts at 9pm and we'll likely be into monsters by 9:30.