I had completely planned to compose a different post for today but I was inspired this week by another post I read. @hanshotfirst shared his story about teaching his students the history of genocide in the world in this post. He wrote about the difficulties that can arise in dealing with difficult content with your students. There is no pretty way to deal with this topic and the reality of the stories can be both emotional and overwhelming.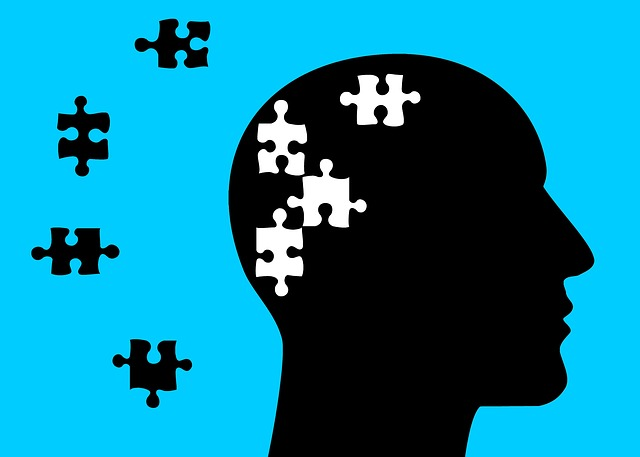 Pixabay
A statement that really stood out to me in his post was the one where he says this to his students:
Look everyone, you have known me for 8 months. You know I'm an emotional guy. I'm not afraid to cry and I'm not afraid to show my joy.
This is a statement that every new teacher should be required to read and think about. The thought that goes through my head right away is how humanizing those words are for his students. He has become more than just their teacher. The students in this class get to see him as someone who is full of feelings and emotions just like everyone else. This is a difficult task for some teachers. I have mentioned in previous posts how important it is to connect with students and humanizing yourself is the best way to do this. Students will connect on much deeper levels with teachers who they see as real people rather than teachers who are curriculum regurgitators. It makes perfect sense when you think of it. Are you going to work harder for a boss who is genuine and sincere or for an employer who dictates without any effort to build relationships? I know who I'm going to work harder for and I'm sure @hanshotsfirst's students work harder for him then they might for other teachers allowing them to reach heights they might otherwise have not.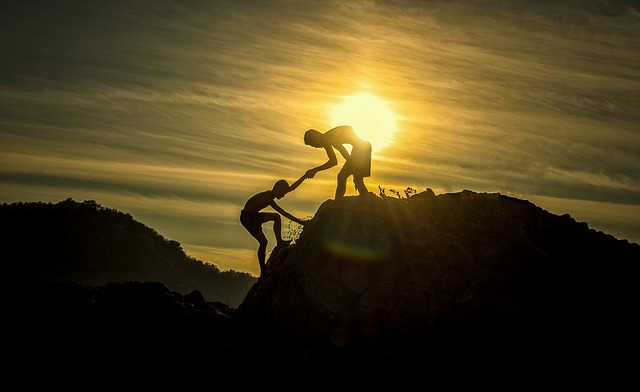 Pixabay
Not only has he humanized himself, he has found a way to humanize the content that he is teaching. We have all heard our students say "Why are we even learning this?" It can be very difficult to see the real world application of concepts covered in class. This questioning happens in Mathematics, Language, Science and especially subjects like History and Geography. I have learned through the year to answer the "why" question from students before they get the chance to ask it. With every new concept or lesson, I always take time in the beginning to activate prior knowledge about things that are directly linked to the subject itself. In Mathematics this can be done by talking about how the specific concept might be used in the real world, for example; before we start learning about angle properties and creating angles we will have a discussion about bridges and how they are built. This creates a real picture for the students about why having knowledge of angles might be important.
Pixabay
Reading about how @hanshotfirst was dealing with the tricky topic of genocide in his history class made me think about the unit I am currently teaching in Geography. I can't help but to always be questioning whether or not I am doing enough or if there is a better way. It is in my nature. In grade 8 Geography here, we learn about human settlement patterns. This topic starts with what settlements look like and where humans settle and why. We then move on to discussion human movement patterns and what factors are involved in people migrating. Finally, we take a closer look at the disparity in the world today and look at how these gaps can be closed and ways in which sustainability can be achieved for communities around the world.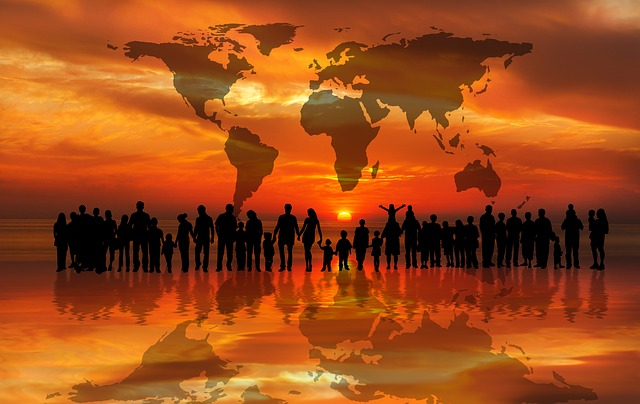 Pixabay
We learn about population statistics such as birth and death rate, natural increase, education and health statistics and much more. We research the most underdeveloped countries in the world and then compare them to Canada. This is all great stuff for my students to know but I want them to see why it is important for us to understand and appreciate these numbers. I want to humanize this for them. They naturally learn about so many hardships and inequalities that are taking place in the world through case studies and their research project but I have always wanted to find a way to make this just a little more real for my students. This year a colleague introduced me to a resource that I feel gives my students a great porthole to examine the realities of how people live all over the world.

Source
As part of my introduction to human geography and I show my students a Tedtalks video called "Global population growth box by box" by Hans Rosling. In this video, he describes the gaps between the 1st world, emerging countries and underdeveloped countries. It is a creative way to see the economic disparity in the world. My colleague introduced me to a website developed by Hans Rosling called Gapminder. This website is designed to educate people about population shifts and the gaps in economic equality around the world. The site is filled with videos, documentaries, maps and so many other tools for people to explore. There is even a section designed for educators. Many of these tools are interactive and provide people with the opportunity to really explore the information first hand. The site claims to be "fact" based and leaves the user to think about the information.
Gapminder is an independent Swedish foundation with no political, religious or economic affiliations. Gapminder is a fact tank, not a think tank. Gapminder fights devastating misconceptions about global development. Gapminder produces free teaching resources making the world understandable based on reliable statistics. Gapminder promotes a fact-based worldview everyone can understand. Gapminder collaborates with universities, UN, public agencies and non-governmental organizations.
Source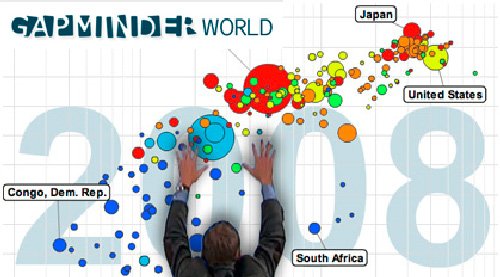 Source
I could go on and on about all the different information and tools available on the Gapminder site but I encourage you to check it out and explore the site for yourself. I promise you will be impressed. The tool that I want to introduce you to is the "Dollar Street" application. The developers of Gapminder have enlisted volunteer families from all over the world to participate in this project. The families disclose their family income and they take pictures of their entire lives. These pictures include everything you can imagine from their homes, clothing, bathrooms and so much more. The families are placed on a scale based on the family income. We get to learn about where they are from and actually see what their everyday lives are like. There are many things that you look at that are vastly different based on where people live such as the bathrooms they use and the floors of their homes while at the same time there are things like jewelry that are quite similar. My favourite section is the "Next thing I plan to buy". The priorities of each family are tremendously different.
Toilets from around the world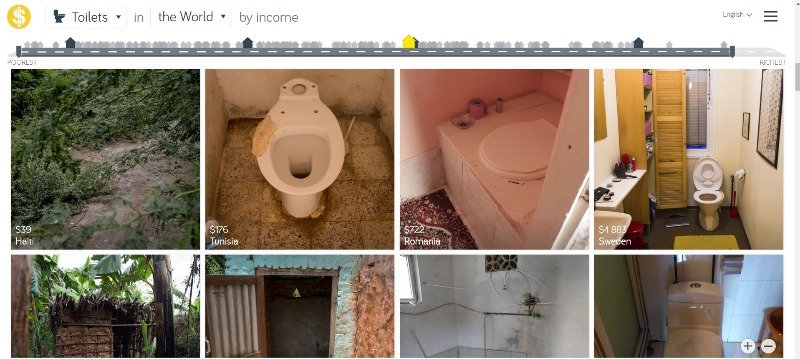 Source
My students have been enjoying exploring this tool and it has prompted some amazing conversations in class. The kids were amazed to learn that the "best pair of shoes" in some homes was simply a pair of cheap old sandals. My students come from fairly well-off families and they personally have many pairs of expensive shoes to choose from and also a pair of sandals to wear in the summer. In some areas around the world, a pair of sandals is all that keeps someone from walking barefoot. The activities have put all the statistics we have learned into a humanizing perspective. Seeing the true differences between countries beyond statistics and case studies has brought the issue of global inequality to a realistic place for my kids. I can't thank my colleague enough for drawing my attention to this website.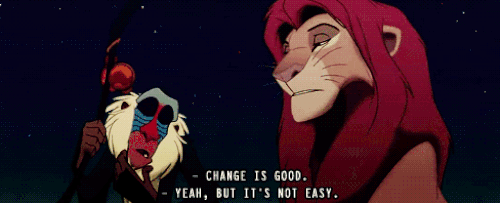 Source
I challenge educators to always seek to be better. Just because you have been doing something successfully in your class for a long time doesn't mean that there isn't a better way. The world is changing all the time and it is our responsibility to make sure that our students are understanding what they learn in a deeper and meaningful way. We must be willing to change even though it is not always easy. It does no good to know a concept if you can't understand it for what it really means. Don't forget to humanize your curriculum and above all else, humanize yourself. Take a page out of @hanshotfirst's book and let the students see a little bit of the real you. You just might find out that they will respect you more and work harder for someone they know and trust.