Since the beginning of this project, @jaysermendez and @hsynterkr are putting a great effort toward the development of this application. To give the user a sense of what is missing for the application, we decide to open the dashboard to the public and see what is happening in the environment. And here is an screenshot of how it does look like: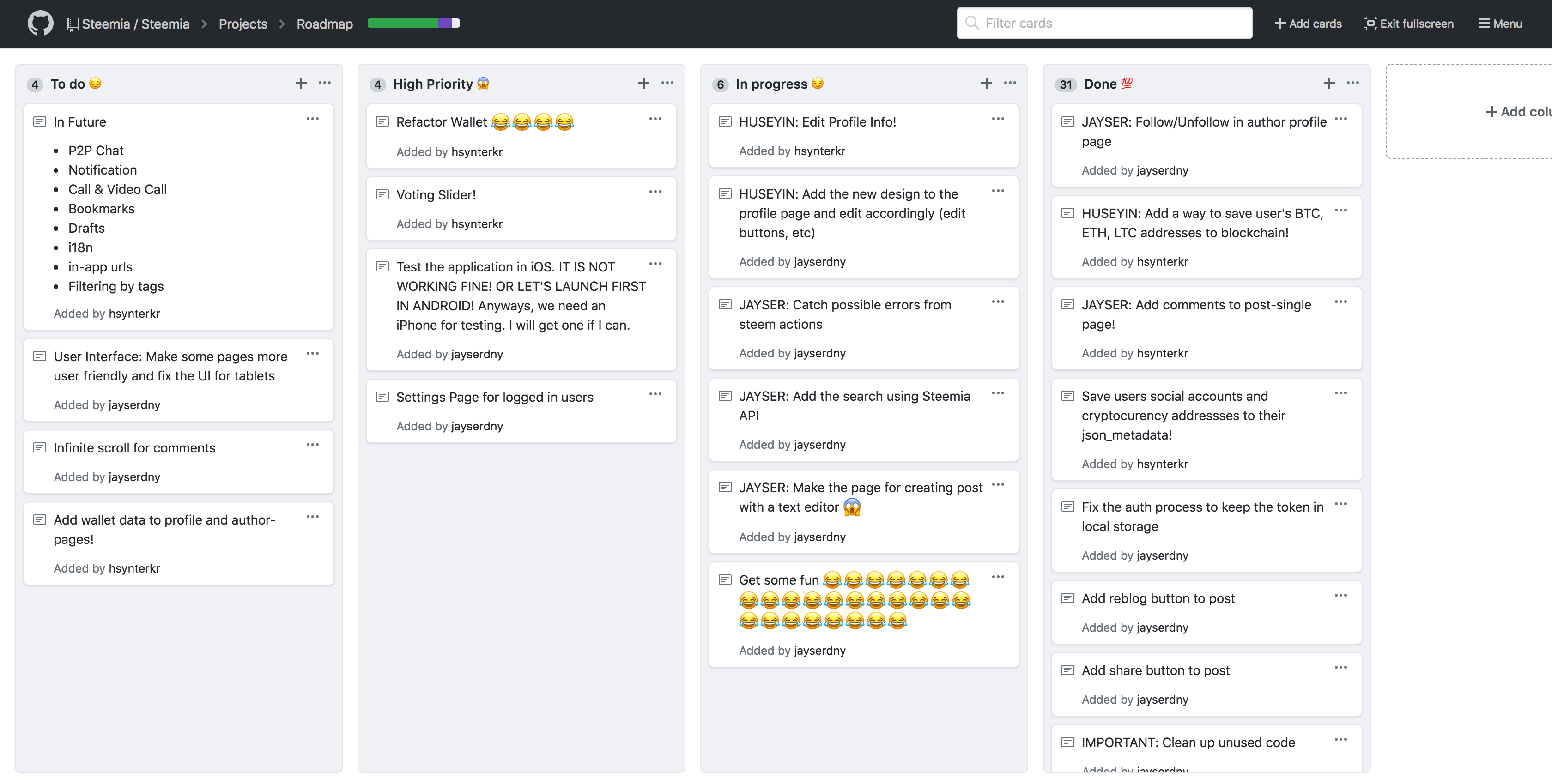 As you can see, our developers are working so hard but as this is Sunday, they put a task in progress which says:
Get some fun 😂😂😂😂😂😂😂😂😂😂😂😂😂😂😂😂😂😂😂😂
What does it means? It means that we are also humans and we need to get some fun!
Overall, you can see how much progress the team has done toward the project. The team is working hard to reach the beta stage and open beta testing for the community ❤️
What will be the team working after first release? Well, in the first column of the image we can see the following note:
P2P Chat
Push Notifications
Call & Video Call
Bookmarks
Drafts
Internationalization
in-app-url (So app can be opened with URL)
Filters by tags.
And of course, you can check our progress in here: https://github.com/Steemia/Steemia/projects/1 (Feel free to snitch at any time 🙃)