Greetings to everyone. Welcome to my blog. Today, I will be talking about the topic i tagged The Positive impact of the social media on the Christian youth. Steemit is a great plattform that has helped someone like me and a couple of others as well. (A social media that pays). It's high time we (Christian youth) get the positive impact of the social media. Enjoy this short piece and stay blessed like you've always been.
THE POSITIVE IMPACT OF THE SOCIAL MEDIA ON THE CHRISTIAN YOUTHS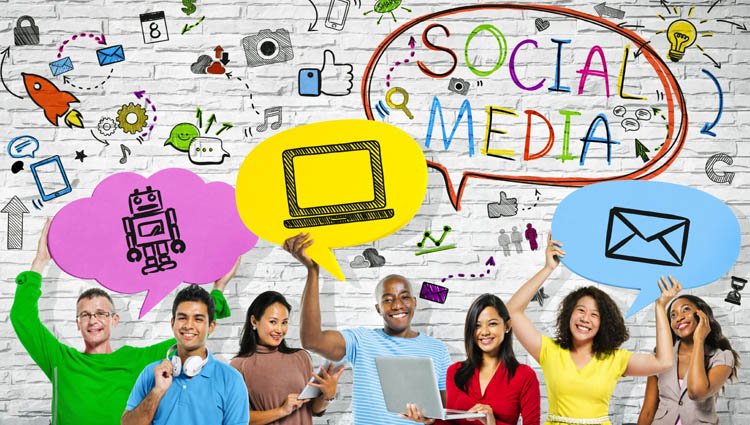 Source
Would the social media ever have a positive impact on the Christian youth? Especially with the advent of various websites filled with varying categories of sexually explicit materials flying over the Internet and being made accessible to all, even at the comfort of one's privacy. Sexting, gossiping, quest for recognition, pride in ones ideology, seeking public approval and a lot of non-Christ-like attitude are being displayed by different users of the social media. Yet, just like the words of Dimka Philip. He said and I quote:

"Nothing has touched entirely the soul of human existence, after God- it is the social media/Network. "

The fact remains that the Internet is a vast cloud of information. Just like the black hole, its size for all sort of information is inexhaustible.

However, information on the Internet or the use of the information on the Internet isn't limited to a sect, a tribe, a culture, a nation or an individual. Just as the mind is being flooded daily with different kinds of thoughts yet, as a Christian youth, you choose what to think upon. So also is it with the Internet.
Why do you now think it's difficult to choose what you want from the Internet. Why do you think it's difficult to use the social media positively in accordance to the biblical principles you had built your life upon over time?

The Positive impact of the social media on the Christian youth are far more enormous than it's negative Impact because, the social media is all about creating relationship, connecting with people, establishing relationship, confessing fault one to another, which are all but a truth of what Christ want the Christian youth to do.

According to the site pro-con. org, 60 million Americans received help with major life issues through their online social network. If this 'help' is by anyway defined, it means that people look unto those in their social media network for advice. This thereby allows Christian youth within the network to share Christ where appropriate.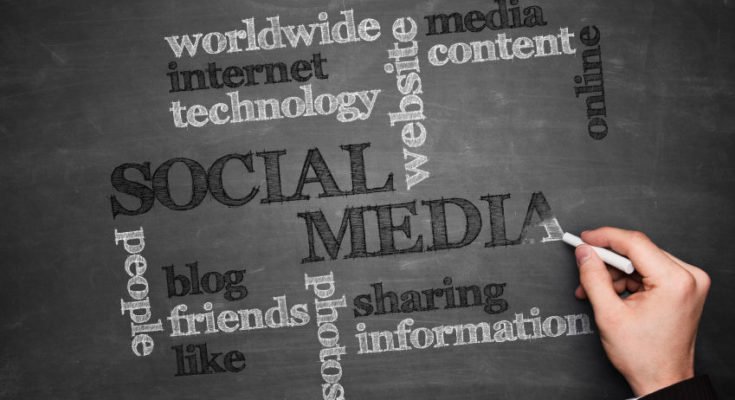 Source
Moreover, social media breaks down the barrier of not having to ask personal questions on the Christian faith as you would likely be a friend to a fellow Christian on a social network, who had undergone the same challenges you are passing through and came out victoriously. To the Christian youth, the social media makes you know that you are not alone in this faith.
"Go ye therefore and teach all NATIONS…" Matthew 28:19(KJV)
How best would you have obeyed the above biblical injunction as a Christian youth without much financial aid to travel to nations, if not with the advent of the Social Media. Your testimony of salvation could encourage a fellow in Atlanta Georgia just by a click away. You might ask, what then is the role of the church if preaching is to be done on the social media?
We can't shy from the truth that the church in this 21st century is seen as a religious gathering with much preacher, but less result. Which is also our responsibility to bring back the church to it's original foundation; Christ. People goes to church these days to get values; values only defined by their own terms. And not just values, but to also earn a sense of belonging. But these, especially the latter, they seems not to get anymore.
The social media community has given a lot of people wonderful sense of belonging that they find much hope and comfort in these online communities than they would ever find in any face to face gathering. As Christians share their stories about their spiritual journey, even people who are yet to know Christ are being influenced.
The Russian-based Nigeria pastor of the largest church in Europe, Pastor Sunday Adelaja offers mentorship to vibrant youths all over the world just from his base in Ukraine. How does he achieve this? through the social media platform. What a great privilege to be mentored by such a personality in the in our world today. All thanks to the social media._
Blogs can also be a great source of information for Christian youth. I visit blogs too and they had been helpful. YouTube, the second largest search engine in the world can also be a source of discipleship and mentoring as well.
I believe that God is everywhere. He can be found on twitter, instagram, whatsapp, Facebook, youtube, if only you search for Him there. God can be seen in all of us through our activities on the social media. He is right here on this platform.(steemit.com)
I am a Nigerian youth. And more to that, am a Christian. I believe that we are meant for one another. To encourage one another, to challenge one another, to strengthen one another and to inspire ones another. But how best can we achieve this if what we share on the Internet speaks otherwise.
Most times, our conversation during online chat doesn't have to always end with 'lol' or 'kisses'. Words like 'I feel really blessed, thank you,' am comforted by your words,' 'your pix inspires me… ' could also end our conversation as well. I receive that a lot and it inspires me to be available when needed as often even to as many. All you need to do is simple. Understand what the person at the receiving end of your chat is passing through and be the solution he/she craves to get.
BE INSPIRED.
Permit me to stop here. Questions and contributionsare welcomed! I want to learn from you too.
Thank you everyone for following, God bless you!
I hope someone outthere find something useful in all have said. Thank you!!
My appreciation goes to the following people.
@sirknight (The leader of the great church on the blockchain)
@dwayne16. (A friend turn brother)
@ladywayne1.
@Adedoyin-Wealth (The leader of @steemchurch nigeria @sc-n).
@bigssam. (The leader of @steemchurch ghana. @sc-g )
@sniffnscurry.
#sc-n. #sc-g. #sc-v.
#kingjosiah.
#ABHF.
@STEEMINGS.
@steemjet .
#ulog.
THANK YOU FOR YOUR TIME.
REMAIN BLESSED LIKE YOU'VE ALWAYS BEEN.
SHALOM!