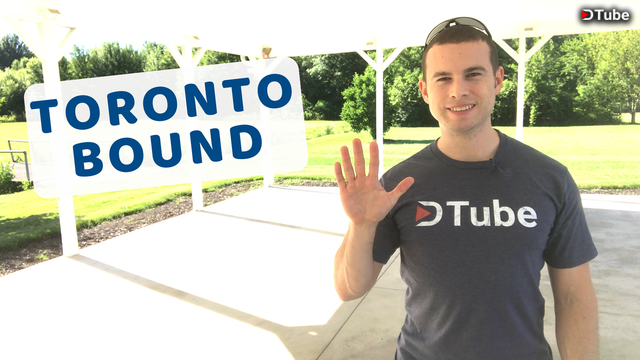 ---
Welcome back my friend! In today's video, I would like to share with you 5 undeniable reasons to attend the Steem Creators Conference and SMT Summit this coming September.
The last event was a HUGE success. Many individuals came back home from that event and absolutely exploded their Steem profile in terms of follower count, post engagement, content quality improvement, and number of upvotes per post.
I am SUPER excited about Toronto that I can barely talk. If you see me stuttering some words in this video it's because I've been looking forward to this event ever since the last one ended in April.
If you've ever put up a post on Steem, if you've ever upvoted someone else's post, if you've ever commented on a post in the past, then you my friend are a Steem creator and we want you at this event so that you can gain valuable insights and see Steem live and in person.
What I'm going to be sharing with you here is 5 reasons you NEED to attend this event. If you are serious about building up your Steem profile and making a difference in the community, pay close attention to the following reasons to attend.
To Rub Shoulders with Other Steemians
---
The fact of the matter is, we can't do this thing alone. We need each other to help build and support one another during our Steem journey. People from all walks of life will be attending this event and you get to rub shoulders with people who are getting the results that you want to have.
You will have the opportunity to shake hands with other Steemians who are on the same path as you and who have similar interests that you have. This one single reason was the biggest takeaway for me at the last event because I formed long-lasting friendships with people I consider family now.
To Have Fun and Partake in Activities
---
Not only do we have a great 3-day event lined up for you, we also have a series of activities planned that will make your trip out to Toronto worthwhile.
You will get to witness the first ever Steem Creators Concert featuring DSound mega star Dookie Brown Flow @wolfnworbeikood. You will also be able to sing karaoke, go dancing, visit distilleries / breweries, attend a Toronto Blue Jays baseball game, and more!
Let's just say, you will not be bored at this event because the activity list is off the hook amazing.
To Learn from the Speakers
---
We have a fantastic speaker lineup planned for this event that has never been seen before. This portion of the event is extremely powerful because you get to take notes and learn from the best of the best Steem creators on the blockchain today.
You might recognize some of these big names as they are listed here...
Keynote Speakers Include:
@pmartynov - Pavel Martynov - Creator of the app Steepshot
@coruscate - Lea Thompson
@joeparys - Joe Parys
@reseller - Chris Avalos
Guest Speakers Include:
@crypto.talk - Sida Wang - Creator of Partiko
@kenmelendez - Ken Melendez (me)
@happymoneyman - Brandon Parker
@ogc - Carly
@freedompoint - The Yeti
@freedomtowrite - Stacy D
@jongolson - Jon Olson
@rhondak - Rhonda Kay
@instructor2121 - Rick
@thehoneys - Amy Honey
@eventspeaker - Jamie Honey
@larrymorrison - Larry Morrison
@steemcafe - IJ Maha
If this lineup doesn't get you excited, I don't know what will! More speakers may be added to this list in the near future. Take the tips and strategies that you learn from these speakers and apply them to improve your content creation process to help you earn more Steem.
Collaboration
---
If the above 3 reasons weren't enough, you get to collaborate with people who are developing amazing projects on the Steem blockchain. You may have the option to partner with them or help support their projects in the form of delegated Steem Power.
Either way, you have the chance to team up with people who are making big moves on Steem which will help enhance your presence on the platform. Collaboration will give you the opportunity to dive deeper into your Steem experience and help you gain a better understanding of the inner-workings of Steem.
Content Creation
---
Content Creation is the 5th reason to attend this event. Let's just say, you will walk away with a full library of content in the form of videos and photos.
You are encouraged to take as many videos and photos as you can at these events so that you can then post them onto Steem and earn! At the last event, I was able to post content for weeks and get paid on it which is fantastic.
Not only will you be creating content, but you will learn from the speakers how to best publish it to gain the best visibility and get the best results from your efforts.

Phew! Those were some big reasons to attend the conference. I could come up with 10-15 more but this vlog would be a mile long in length.
For more information on this event, please visit https://steemcreators.com and you can purchase your tickets. See you in Toronto my friend!
-Ken
@kenmelendez
P.S. If you don't already have a passport, get one now before it's too late. (unless you already live in Toronto then you're good like @jacknaxter)
---
Recent Posts You May Enjoy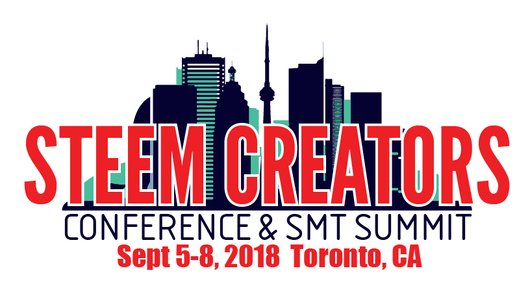 https://steemcreators.com
---
▶️ DTube
▶️ IPFS