Huobi is the 5th largest Crypto Exchange and they have just announced that they will be listing Steem.
This is currently on the front page of the Huobi website:
(Source: https://www.huobi.pro/)
You may have been wondering why the crypto markets are bleeding today and yet Steem is slightly up from this time yesterday...
Well now you have your answer.
Some specifics:
It looks like deposits will begin about 4:00 pm EST today and then Steem will begin trading tomorrow at about 4:00 pm EST.
Huobi is currently the 5th largest exchange in terms of volume over the last 24 hours.
Another point of interest is the fact that Steem will have a USDT pair, which marks the first time any exchange has had a Steem to USDT pair.
That could prove very beneficial to Steem traders going forward.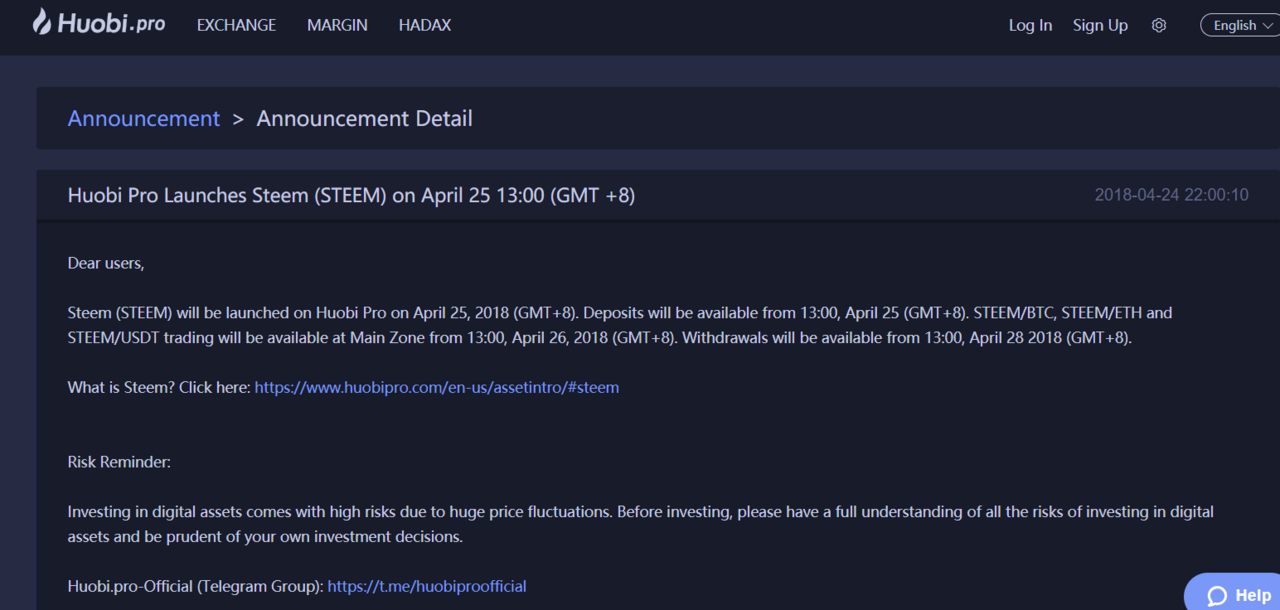 (Source: https://www.huobi.pro/notice_detail/?id=1394)
A little about Huobi:
Huobi is one of the largest cryptocurrency exchanges in China.
It was founded in 2013 and headquartered in Beijing.
They have plans to expand to Hong Kong, Singapore, and Korea in the very near future.
Overall, this is big news Steem fans!
This could be the start of a major bull run in the price of Steem.
Stay informed my friends.
Follow me: @jrcornel