Seeing how wildly powerful and life-changing Steemit has been since it's adoption in the Ghana community in 2016; in late 2017, @black-man and @hemangmehta came together driven by one mission. They set out to help the people of Ghana sustain a new and improved lifestyle by making Steem a more feasible source of income. Together these two visionaries started developing @Yensesa, the first ever exchange for converting Steem/SBD to Ghana Cedis (Fiat) in Ghana.
@Yensesa is one of the projects that we are aiming to help get funded on hyperfundit.com.

Photo by @mcsamm
Hello fellow Steemians,

We are all too familiar with the difficulty in converting Steem to Fiat and vice versa. While you may have been able to figure out how to use 3rd party exchanges, this barrier of entry has deterred thousands of people from getting involved with Steemit.
This situation is not too different in Ghana. To make a transfer, instead of one 3rd party site, Ghanaian users are required to go through several 3rd party sites to make an exchange while transaction fees rack up with each site. Transactions also typically take 2-3 hours to complete.
The transaction now finalizes and I receive cash of 563 Cedis which means I lost 70 Cedis to transaction fee from the multiple sites. Since I sent 143 USD which is equivalent to 637 Cedis.
74 Cedis is equivalent to 16 USD, the initial transfer was 143 USD. To put things in perspective, think about it as if every time you went to cash out your Steem or deposit more Fiat into Steem, you get charged over 10%. That's what has been happening in Ghana.
*****
ONE Steem can pay for two to three meals in Ghana
This was brought to my attention in a live video call with @black-man at the @steemcreators pitch event. I overlooked exactly how much Steem is a life-changing opportunity for millions of people all around the world.
Below are standard grocery costs in Ghana, currency is seen in USD: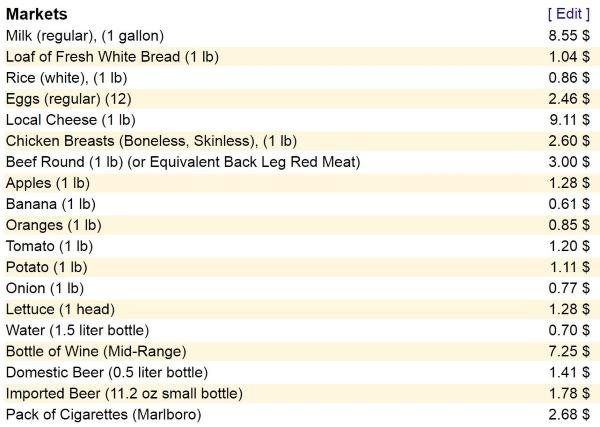 Source: numbeo
Imagine how much of an impact Steemit/Dtube/Dlive can make for Ghanaians when the exchange process gets simplified, the 10% fees get reduced, and transactions happen in minutes rather than hours. Think about the millions of Ghanaians who will better understand/get started in the Steem space and can make a living from posting (quality content) to the blockchain.
Fortunately, the solution is here. With @Yensesa's proprietary technology, Ghanaian users can now make exchanges all in one page with minimal transaction fees. The exchange is currently live and in open beta. They will continue to expand through the rest of Africa and have plans to become a global exchange, making direct exchanges available to everyone in the world.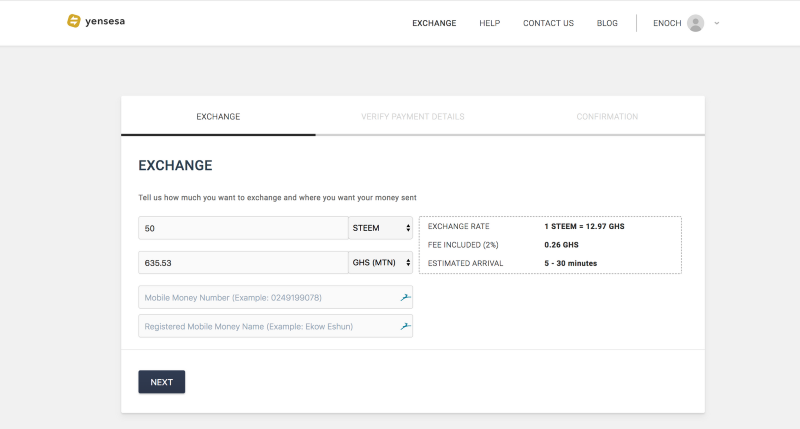 Do you want to see it for yourself? Click around Yensesa.com
With Yensesa, you can do all this in 3 simple steps all on the same page. Isn't this great.. and on top of that, for a transaction of that amount ....( transfer 637 you get 635)
In addition to the savings, the money is transferred in 5-30 minutes as opposed to 2-3 hours.
Transfers can even be processed through text messages, allowing even users without smartphones to make a transaction. Their network is secured with MTN Mobile Money, the equivalent of AT&T in Ghana.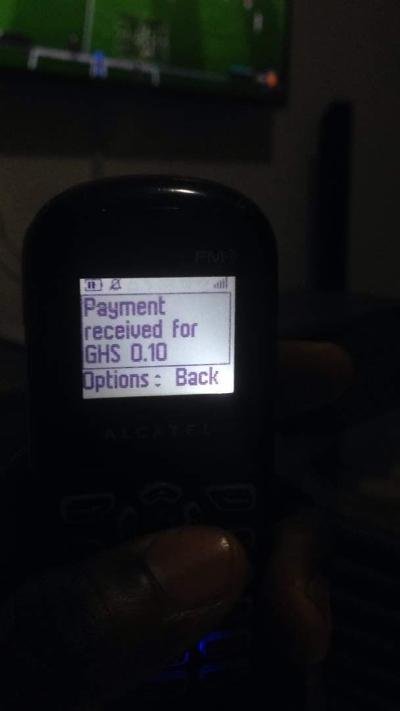 THANK YOU to the whole team at @Yensesa for their dedication to advancing the Steem dream in Ghana: @black-man, @hemangmehta, @Enockagbo1, @Desmond41, Magrette Osafo, Timothy Quarshie, @Ackza, @Masterroshi, @Richforever
While @Yensesa is a small team, they have a big heart with a noble cause. The exchange that they have developed is going to help millions of Ghanaians support their families and ultimately improve the Ghana economy with the adoption of Steem.
*****
50% of the STEEM earned on this post will be donated to @Yensesa's fundraising campaign.
Will you also support @Yensesa's vision to help the people of Ghana?
You can support their project on hyperfundit.com.

Thank you for reading, I look forward to the changes we can make together!

Rob Chen, Co-Founder