Ok, so the Steem price seems to be in a channel between ~$0.90 and $1.50 (or so). I'm still very bullish on the technology, but it seems to have stalled some what and hasn't caught much attention in a long time except for a few days with the SMT's were announced.
Some observations:
It takes a week to create a new account
The user interface of Steemit.com is far inferior to other social media sites and has no "wow-factor".
Dev updates aren't regular. We wanna know how our fav platform is growing and becoming better! (Augur does a great job of offering a weekly blog post to keep everyone on the same page. It gives me so much confidence)
Commenting and vote bots make new users think it's "unfair"
The tagging can't be changed after a post is submitted
It doesn't feel like much has changed on Steemit.com in the past year. I could be very wrong here, please feel free to correct me in the comments.
Profiles are limited
Here's a few screen captures that I think deserve attention and consideration. The first two women came to my Steemit presentation in Chiang Mai, Thailand and were inspired to create accounts and join the community. Unfortunately, it was too difficult for them.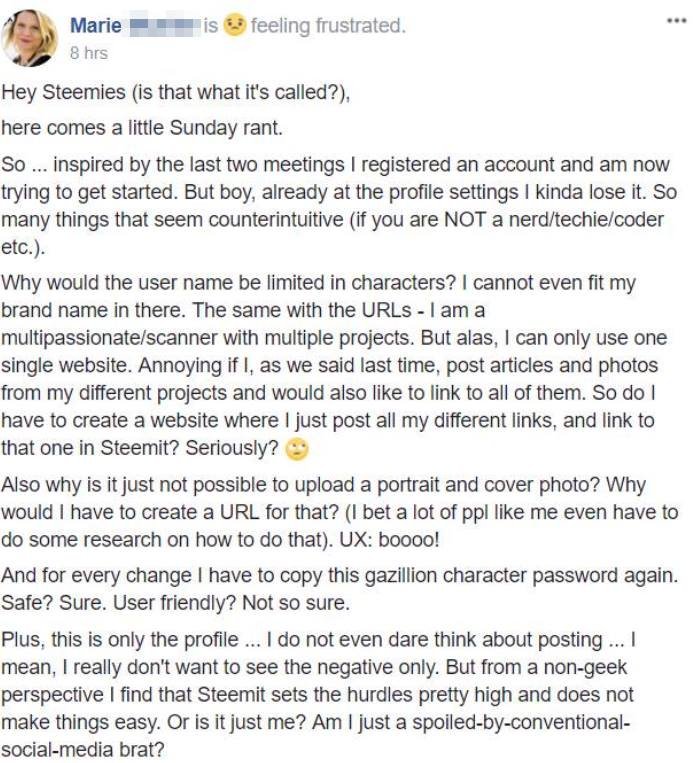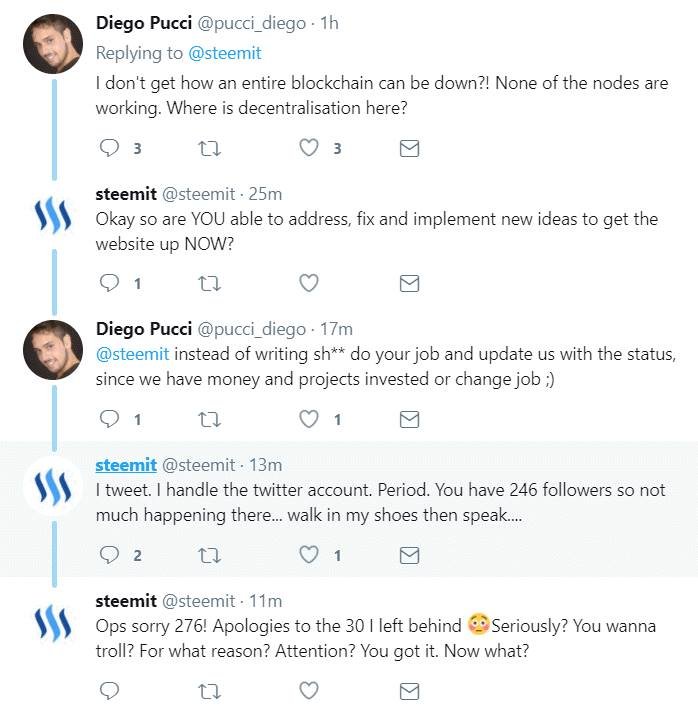 In your opinion, what needs to happen for Steem (Steemit.com) to catch the type of mainstream attention that we all know is possible? If this is a revolutionary change in Social Media (which I think it is), then what is holding it back from growing, scaling and replacing some of the current platforms which dominate?
What can we do to help Steem reach it's full potential?
Thanks for reading and commenting. Steem on!