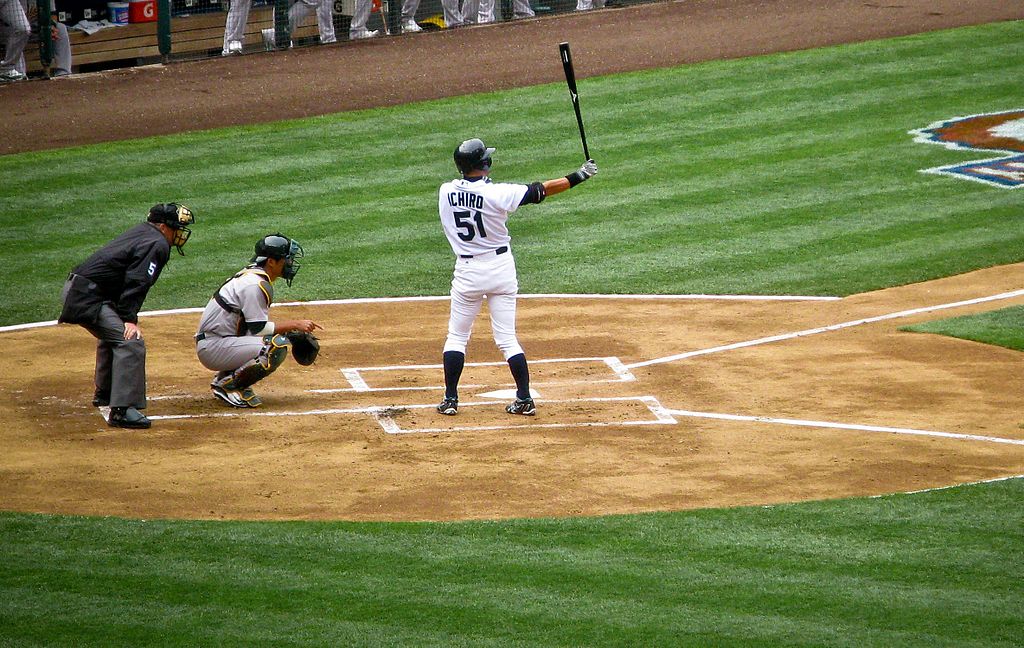 After a late meeting at work, I drove through traffic and snuck into the house as quietly as possible. The kids were asleep already. I greeted my wife, who was reading in bed. Not quite ready to call it a day, I sat down in the living room and turned on the TV (volume muted). Watching sports for a few minutes relaxes me, especially if I don't really care about the teams that are playing.
It's rare that one tunes in to a random game and watches history being made. That's happened to me on rare occasions when I start watching a game that becomes a no-hitter, for instance. Most games are less memorable.
On this particular night, the only game still on was the Seattle Mariners and Oakland Athletics. That was fine, since I love baseball, even the occasional American League game. This one was already in the eighth inning, so it would be over in a few minutes if someone scored to break the 2-2 tie. Seattle had a runner in scoring position, but couldn't get it done.
Since I like to know how a game has developed, I looked up the box score on my phone during the break between innings. I learned that Seattle's starting pitcher, James Paxton, had recorded 16 strikeouts, which may well have been the highlight of the game. Unfortunately, I'd missed that, but a 2-2 game should provide at least one more highlight.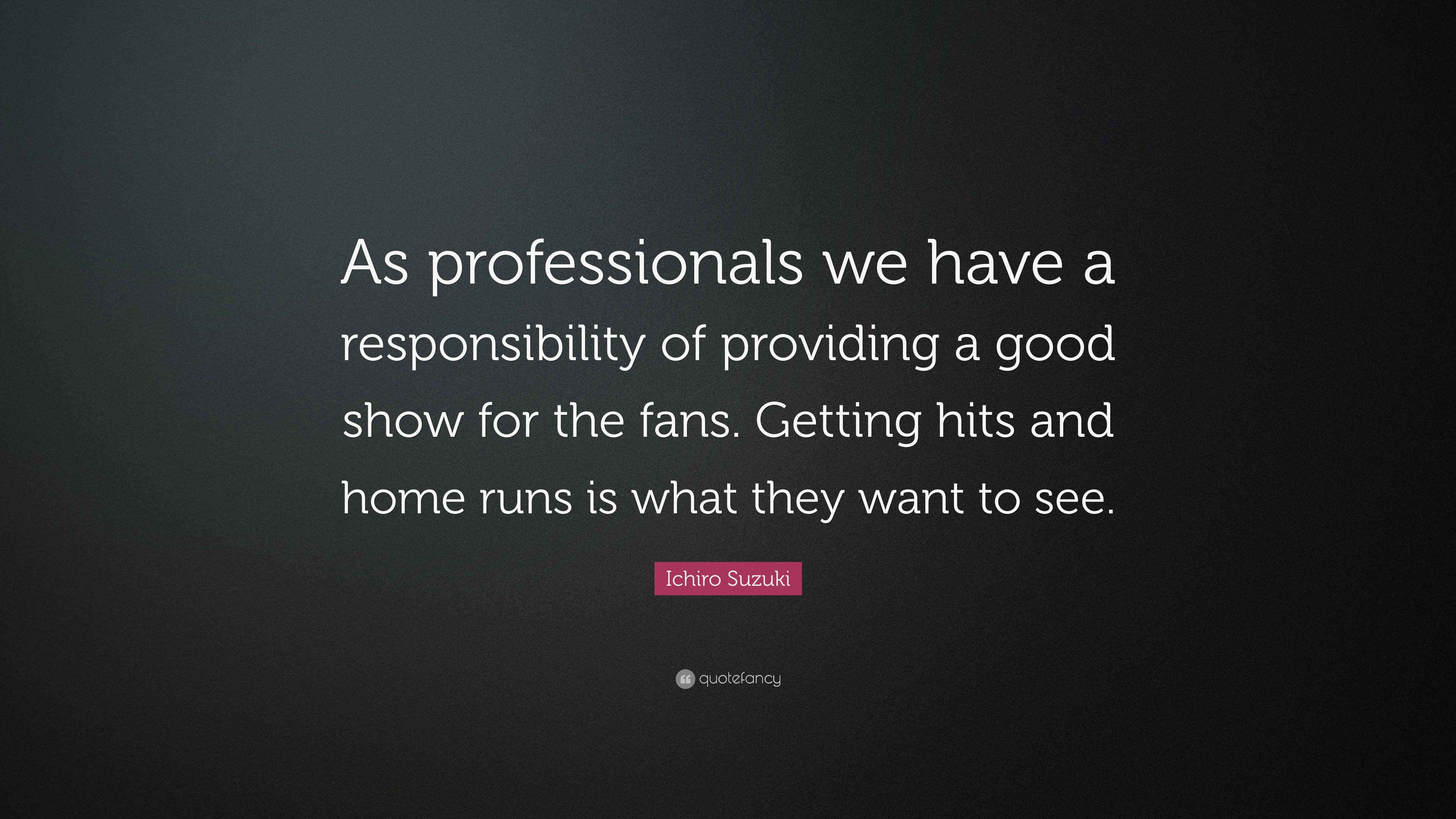 On to the ninth. The visiting A's were up first. Edwin Diaz was pitching in relief. First up was Mark Canha. He swung on a 1-0 pitch and launched a bomb to left field. Over the fence, it cleared the small scoreboard, a clutch home run. The A's had done it, a 3-2 win if they could hold the lead. Piscotty, Lucroy, and Smolinski then made outs without reaching base.
Fast forward to the bottom of the ninth, Seattle's last chance. Blake Treinen, the A's closer, was on the mound. Kyle Seager led off Seattle's half of the inning, working Treinen deep into the count before grounding out. The next hitter walked. When I saw Ryon Healy come up, I thought he might be motivated to stick it to his former team that had traded him away. He singled to put runners on first and second with one out.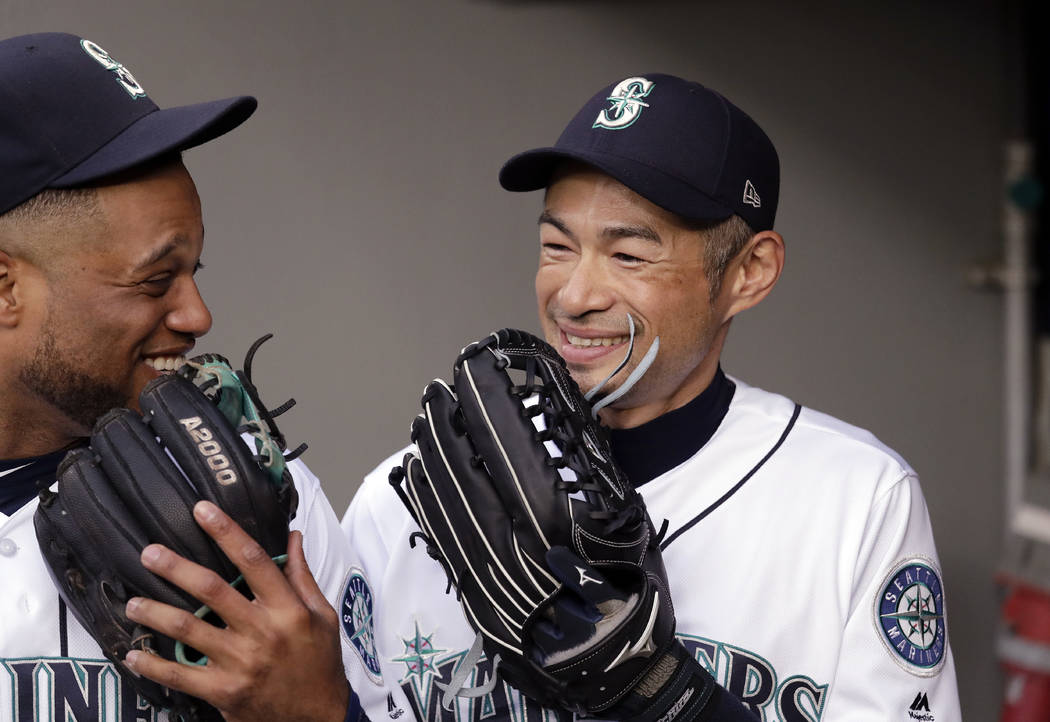 Ichiro Suzuki laughing with teammate Robinson Cano. Getting ray, but still having fun. Source: AP.
Striding to the plate was a familiar face. When he was introduced, the crowd gave him a nice cheer. I was glad to see Ichiro Suzuki in a Seattle Mariners uniform again.
Beginning his career in Japan, Ichiro played nine years over there, and is universally considered to be the best hitter that country has ever produced. He then came to the United States to play, signing with the Seattle Mariners. He played for Seattle from 2001-2012, where he won a Most Valuable Player (MVP) award and two batting titles, led the league seven times in hits, and made the All Star team 10 years in a row. After a personnel transition, Seattle traded him to the New York Yankees and he spent parts of six years in New York and Miami.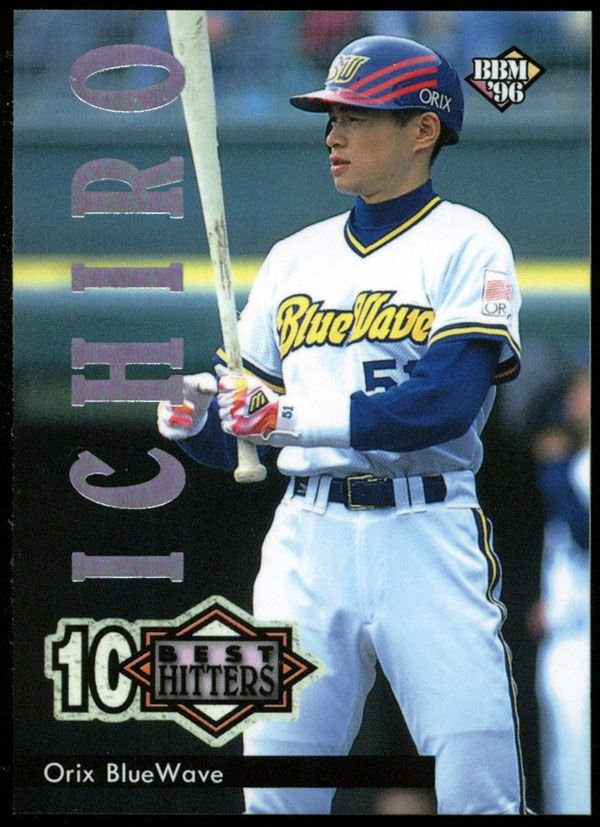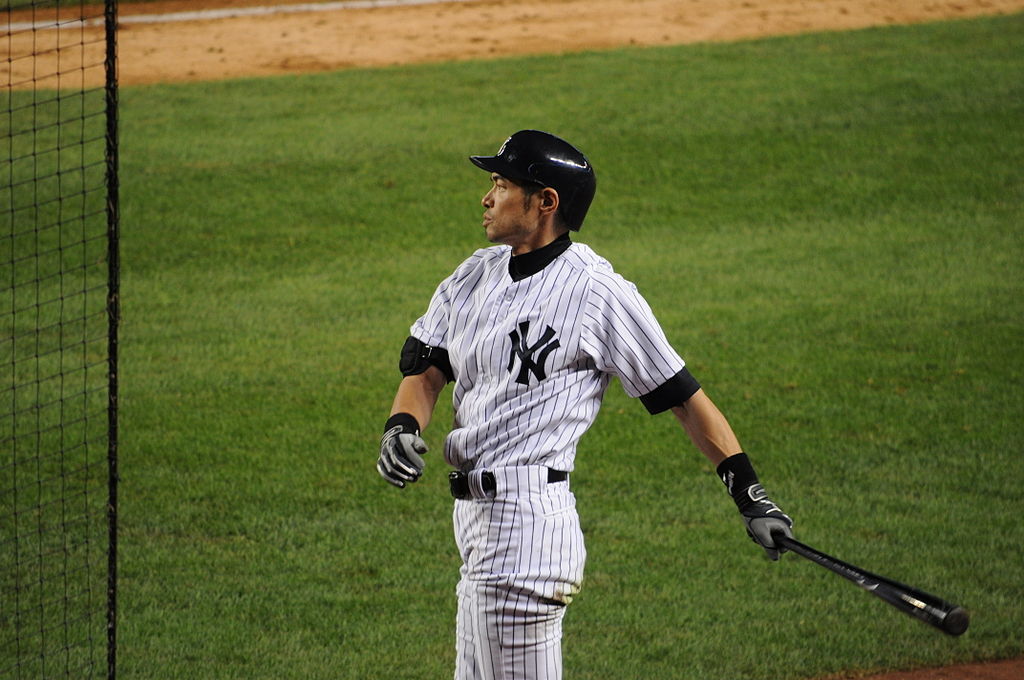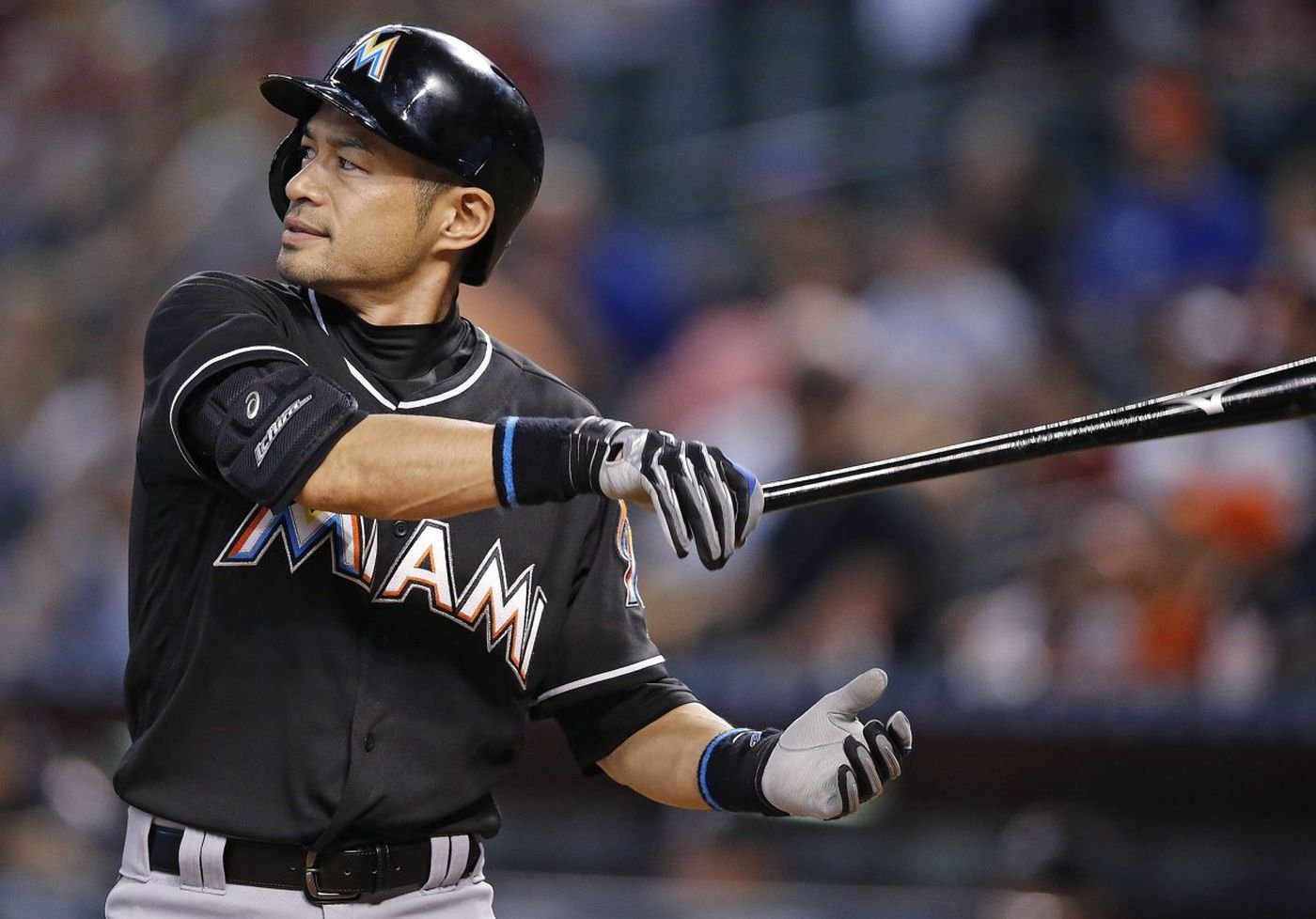 Ichiro played the longest stretch of his career with the Seattle Mariners. His first team was the Orix Blue Wave in Japan. After leaving the Mariners, he had stints with both New York and Miami before returning to Seattle. Sources: Japanese BBM baseball card; Creative Commons via Wikimedia.com by Thousandrobots (middle); AP.com (below).
Ichiro Suzuki is not just the best Japanese hitter of all time; he owns the all-time hits record for any hitter in professional baseball. When combining the hits he accumulated in both Japan and the United States, Ichiro has more hits than anyone who has ever played the game. There is an argument to be made that Ichiro is the best hitter of all time, period. He's certainly one of the elites that anyone mentions when discussing pure hitters.
Did I mention that he holds the MLB record for the most hits in a single season (262) and the most seasons (10) in which he had 200 hits or more? And Ichiro only came over to the U.S. after nine years playing in Japan. That's how much better he was, for so many years, than just about anyone who has worn a uniform. Consistency, thy name is Ichiro. And that does not even consider his amazing skills as a defensive outfielder and as a runner.
But he's going to turn 45 later this year. Over the last few years, Ichiro has seen his role diminish. While he was hitting for an impressive batting average well into his 40's, he's lost a step or two and been relegated to a part-time role. At this point in his career, in his 18th year in the North American major leagues (after another nine seasons playing in Japan), Ichiro is part coach, part player. He's still hitting just above .200, but must be conscious of the fact that he's not adding value like he once was. In the dugout and in the clubhouse, he's probably doing everything else: leading, inspiring, mentoring, coaching, and showing younger players how a future Hall of Famer goes about getting ready for a game and facing an opposing pitcher. Plus, the fans love him.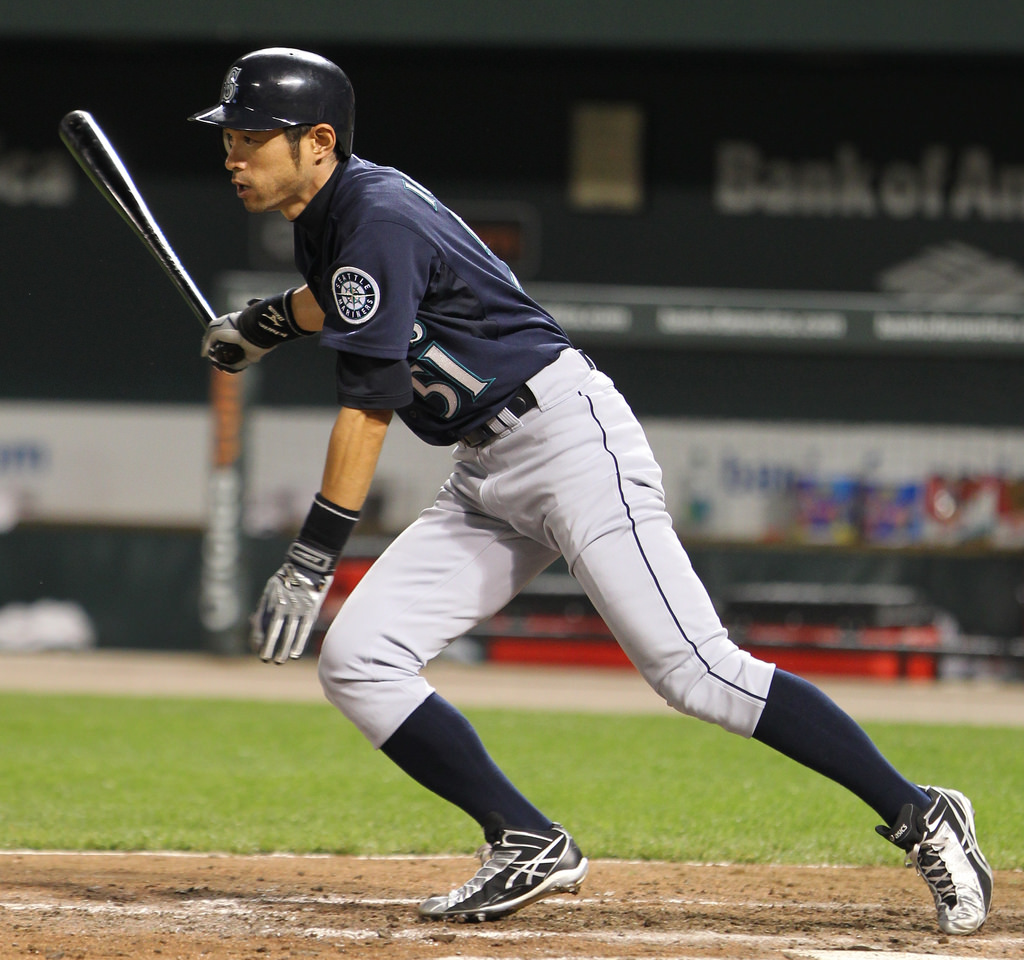 The wizard at work: Another day, another hit. Source: Creative Commons via Flickr.com by keithallison.
I hadn't watched Seattle yet this year, so this was the first time since 2012 that I'd seen Ichiro wear a Seattle Mariners uniform. He definitely looked like he belonged as he strode to the plate to the cheers of fans in his team's home park. Unfortunately for the Mariners, Ichiro did something you never would have seen even just a couple of years ago: with two runners on base and the game on the line, the mighty hitter struck out on four pitches.
Sad that his ninth inning at bat had been all too quick, I thought about how Ichiro must feel. He's always played the game at the highest level and done it with such passion, such intensity, and such focus. He takes pride in every at bat and still plays the outfield with dignity, continuing to make good plays on balls hit his direction. But with the gray hair, he's lost a step or two, and he's there mostly to provide star power and mentoring. This is an extremely proud man who expects to perform at a high level. How long will he keep going when he's falling below average in terms of his production on the field?
I watched the rest of the inning. Seattle made it interesting. One play was really exciting, in fact. With two outs and runners on first and second, Dee Gordon appeared to ground out, but that guy can run. If he was out, the game was over. But the play at first base was challenged and the ump's call was overturned. Safe at first, bases loaded, with two outs in the bottom of the ninth inning, in a one run game. Clutch time. But Treinen got Jean Segura to ground out and the umpires found it more convincing, so that was the end of the game.
If I had to pick a highlight of the game, I'd probably choose the go-ahead home run that ended up being the difference in the game. And I might include the 16 strikeouts that the Mariners' starter had recorded in an effort that ended up being futile in the A's 3-2 win (even if I'd tuned in late and missed that pitching performance). I would not have thought that a hitless performance from Ichiro (0-3) would be notable in any way, though he did draw a walk and come around to score a run in the game. I certainly would not have thought that his ninth inning strikeout would have qualified as a highlight.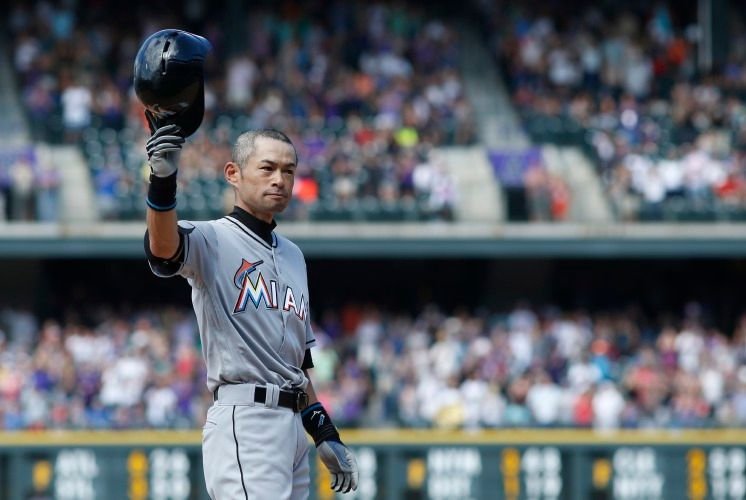 Some thought he was done after last year. Others still think he has more in the tank. Source: AP.com.
But less than 24 hours later, I saw the headline on a sports new site: the Seattle Mariners announced that Ichiro Suzuki would transition to a front-office role. He was done playing "for 2018" and would stay working with the team in some as-yet undefined role. He might coach, he might mentor, he might scout, and he might simply walk around being Ichiro for the players and fans – even that might be worth his salary.
The press release made clear that Ichiro would not play again in 2018. Analysts reading between the lines since then have pointed out that the Seattle Mariners are scheduled to begin the 2019 season by playing a series in Japan, and that the language of Ichiro's role does not forbid the possibility that he might play in those games (which would be largely a ceremonial appearance if he does so).
Theoretically, he could be signed by another MLB team next year or could go back to Japan to play pro ball for a team there. Those are future possibilities, but Seattle seems to be done with him, and if he's hitting just .200 at age 44, it may even be the proud player's own decision to transition to a non-playing role with the team. It looks like the great Ichiro Suzuki's playing career has come to an end.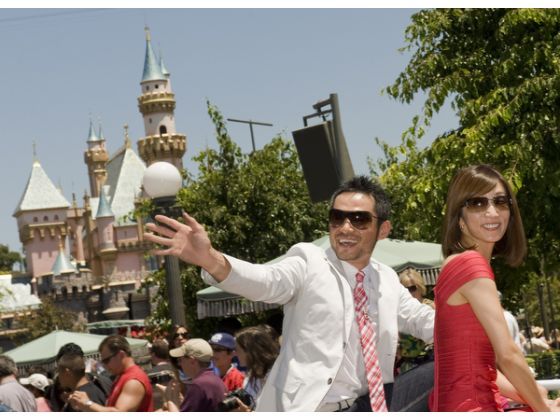 Next stop, Disneyland again? Source: ocregister.com.
It was then I realized that I may have witnessed Ichiro's final at bat. I've tuned into random games before that turned into no-hitters or had some historic moment, but I never expected it from this game. Ichiro's last at bat and strikeout was a highlight of the game after all, representing the end of his Hall of Fame career. He already knew it and the team knew it, but they didn't want to spoil it by telling anyone until the next day. No ceremonies and tributes until later; just let me play until I'm done and then I'll walk away.
If Ichiro is done, then sayonara to a true wizard. I've watched this game my whole life. I've never seen anyone play it with more class. And nobody has played it better.
Top image credit: Creative Commons via Wikimedia.com by davesizer.