While the market keeps bleeding today after this sudden attack of the bears, I've enjoyed a tipical colombian food to forget about the paper losses.
Guess what? Arepas!
After the preparation of the dough, a pleasuring game comes. Give it the proper shape.
Reminded me when I was a kid and played with the sand and the water in the playground of my kindergarten.
We were nine people at lunch, so we prepared a few plates like this one.
I like all the possibilities of the Arepa's. They're so 'versatile'.
You can eat'em salty (as a main dish), sweet as a dessert... or just alone if you're hungry!
Just sayin' , get some water... coz you'll need help to swallow that delicious dish.
No need to say this (maybe), but personally I've enjoyed a lot yesterday's meal.
Give me some Izaguirre's, sausages, plantain and arepa's and I'll be the happiest man.
(Sorry, forget to take the pic at the beginning of the dish. Hungry as fck at the moment)
What about your Sunday? Do you have any special strategy to take your head out of the markets? Would love to hear ya.
Cheers!
-Ferran Calabuig.
---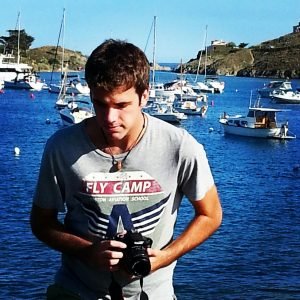 ---
Gracias por leer! Thanks for reading! Gràcies per llegir!
Puedes contactar conmigo mediante Discord (búscame como @fcalabuig) si necesitas ayuda no dudes en preguntar lo que necesites.
También puedes seguirme en Twitter y Instagram
Estàs llegint això? Entens aquest text? Genial! 😄
Som un grup de catalans buscant potenciar la nostra llengua a la comunitat. Fes-m'ho saber i uneix-te al nostre Discord!