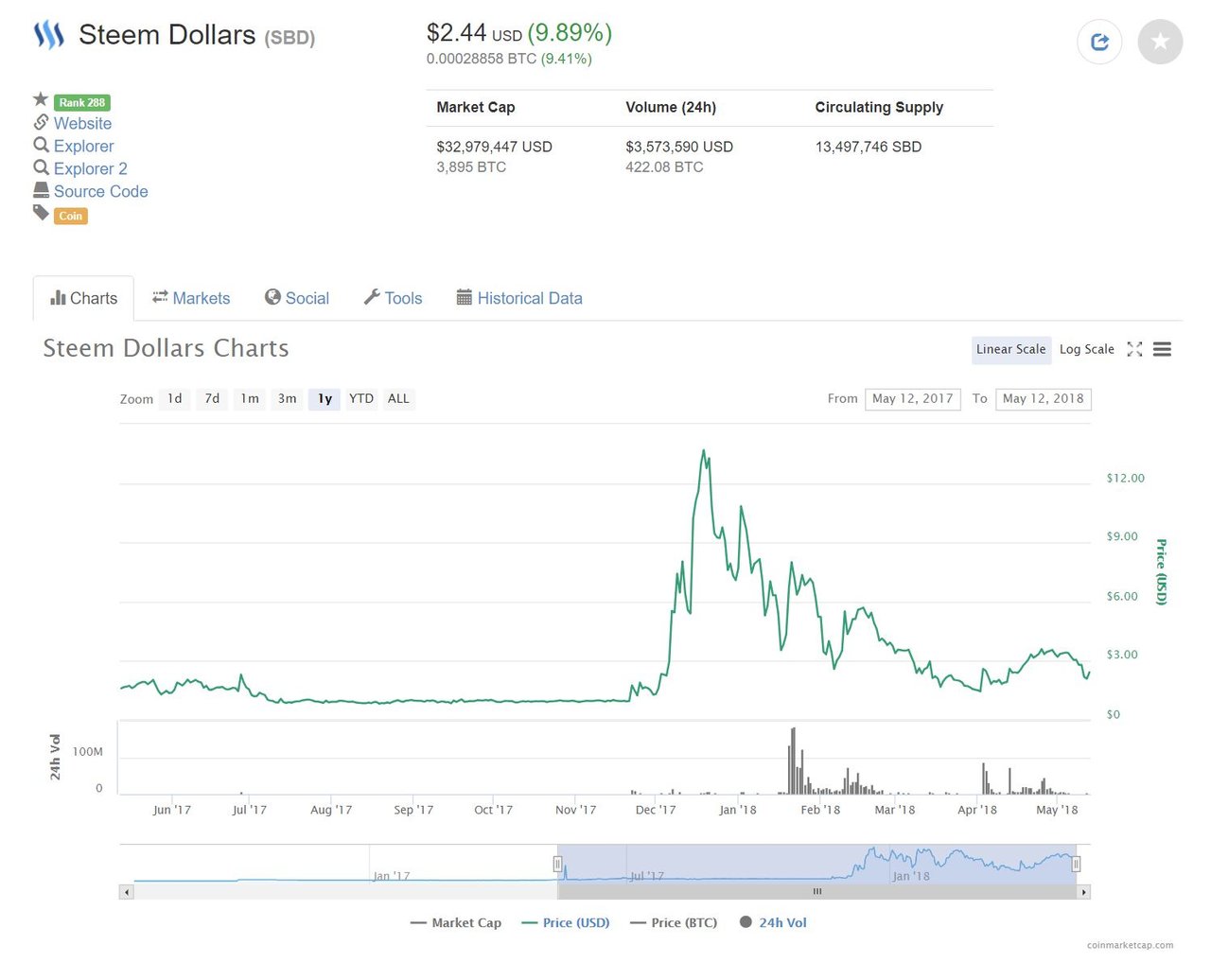 I am kinda excited about SBD hitting $1. It has been constantly losing ground relative to STEEM and I feel we will soon see it close to $1.
I think this would be really great for steem as now we would have some stable crypto currency.
Things we could do:
park money and use it as a store of value
use it to price things. For example it would be very useful for steem bounty when bounty could be stable in value over a longer time period.
attract many crypto investors that are looking for a stable coin
allow many apps on steem that require a stable coin, such betting , foecasting and gaming that could drive lots of usage of the blockchain.
I know many people are looking for SBD to rally, but I really think it will be exciting once SBD is going to be stable and more valuable for steem.
What I will miss
We are currently getting free rewards,paid by the market who is overpaying for SBD. That is of course great and brings in value to the blockchain and ecosystem. However I find this unsustainable and maybe not even worth it, given all the other benefits we are missing with a volatile SBD currency.
What is really needed:
A way to dynamically increase the supply of SBD that increase the price of steem. @timcliff has proposed a solution which i support that would allow the exchange of STEEM for SBD at a premium. This premium could be set by the witnesses. The steem that is used to exchange SBD could be burned and thus reducing the supply of steem and increasing the price. The demand for SBD would then be converted into a higher steem price, which is precisely what we need.
What do you think?
Do you agree or disagree with me and what are your reasons? Let us know and win part of the bounty.