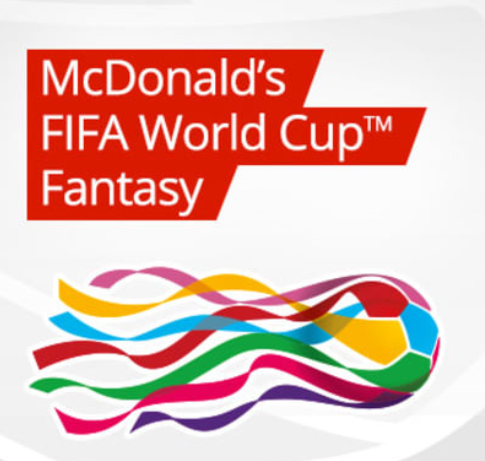 Results
France is the new World Champion as they defeat Croatia in a thrilling finale in Lazhniki Stadium, Moscow. The ultimate game of the world cup had everything, goal galore, youngest scorer after Pele, Controversial VAR penalty, own goal, goalkeeping error and many more. World Cup final used to be a tense game with goals very hard to come, but this time it was a different story. Six goals were scored between the sides, and it is the highest number of goals after 1958 when Brazil defeated Sweden 5-2.
In the thrilling match, Croatia started brilliantly controlling the possession and pressing high but was unfortunate to fall behind as Mandzukic scored in the wrong nets in 18th minutes. After 10 minutes, Ivan Perisic scored another brilliant goal to bring Croatia back in the game. After the VAR controversial penalty and a calm finish by Griezmann, France again took the lead. After the break, Croatia was back full of spirit and energy to get back in the game and made a couple of brilliant attempts but Pogba scored another goal out of nothing for France. Mbappe soon added another goal and led Croatia down and saw no chance to get back in the game. They got one goal as a gift as Mandzukic scored after a blunder by Lloris. Now both teams were waiting for the final whistle and France won the World Cup with the scoreline of 4-2.
---
This is final standing for the "SBC Fantasy League"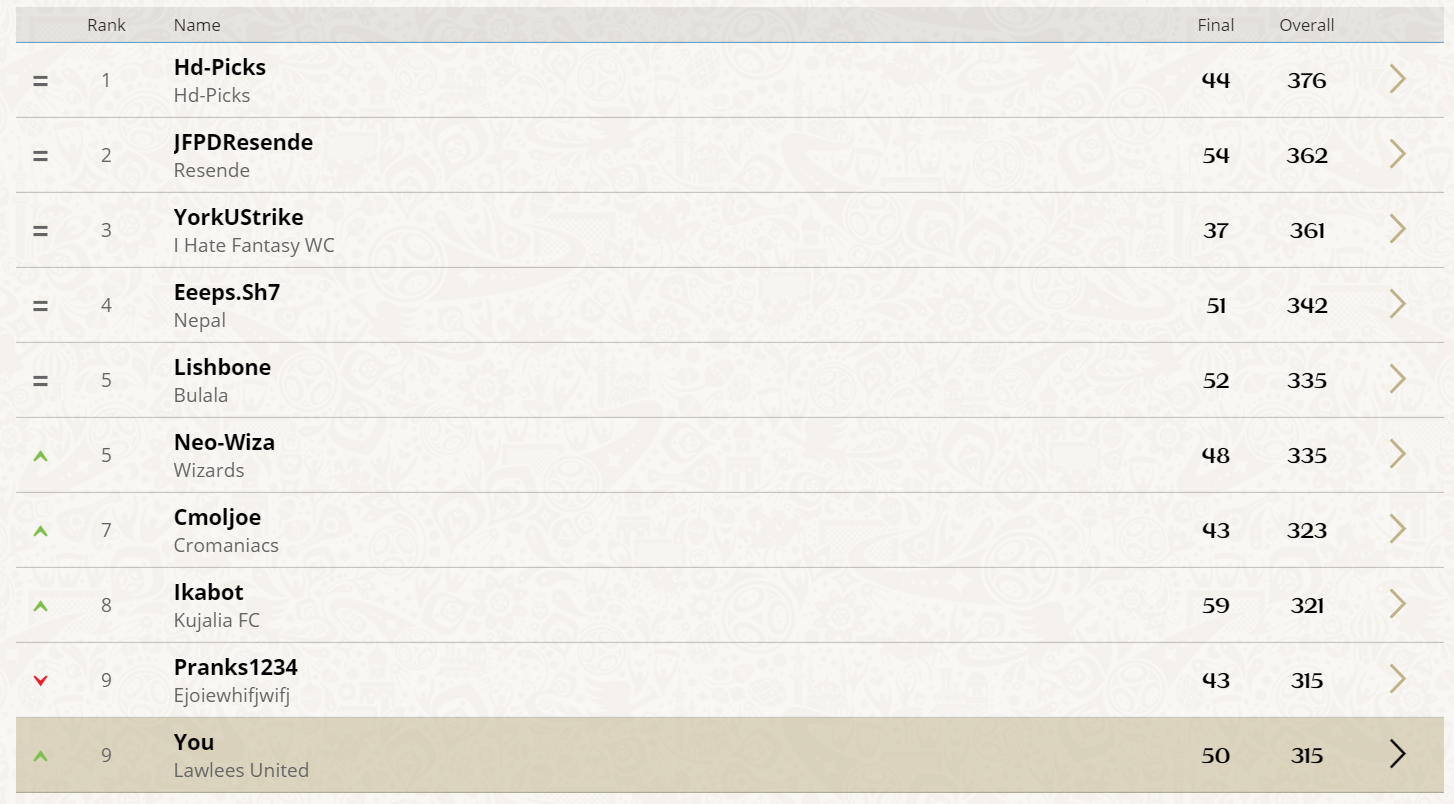 Here are the prizes as announced. You can find announcement post here:
McDonald's FIFA World Cup Fantasy | Join "SBC Fantasy League" to Win upto 13SBD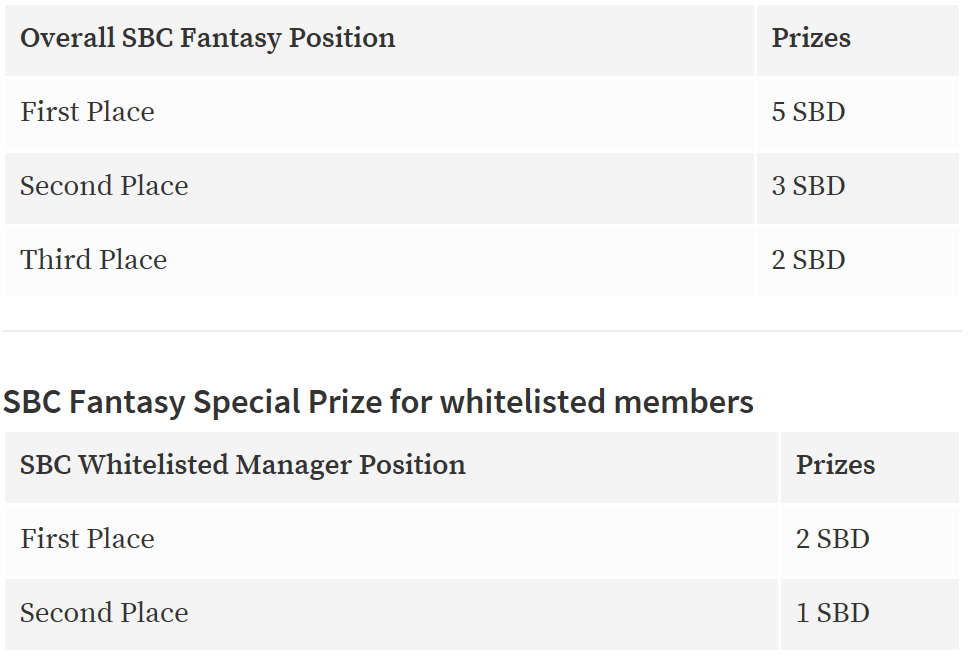 Here, I am writing the top 6 winners as I couldn't find 3 of them commenting in announcement post or promoted post. If you have commented, and I missed, please let me know. As a rule, the prize will be awarded only to the user who commented their team name. So, manager of team "Resende", "I Hate Fantasy WC", please verify that you commented your team name. Else the managers below you who commented their team name will win it. You have 48 hours to verify it. Prize will be distributed after that.
Here, I finished in Number 9. Lucky me that I finished top among the SBC whitelisted members.
For the SBC league, there were very few participants. Here are the top 2 managers among SBC participants:
| Position | Steemit Username | Team Name |
| --- | --- | --- |
| First | @lawlees | Lawlees United |
| Second | @grof | YUGOSLAVIA |
I finished at 9 making me winner among SBC whitelisted member, while @grof finished on 25th position making him the runner up.
If I made any mistakes, please let me know. Again, you will only win if you commented your team name in the announcement post or promotion post.
Congratulations to all the winners.
---
Would you like it if I organize it for Fantasy Premier League too?? Would love your feedback.
---
BYTEBALL Airdrop : Byteball Airdrop: If you haven't received your byteball airdrop, please post your byteball address here. I will help you.
---
---
Introducing SBC
SBC is the sports betting community in Steemit. If you want to become part of the SBC community, feel free to visit the discord channel: https://discord.gg/9dQJbVD