This Raisin Apple Crisp Granola recipe produces perfect nutty oat clusters, complimented by sweet raisins and apples. The cinnamon and clove give this granola an apple pie vibe, while the coconut adds another fresh texture for your snacking pleasure.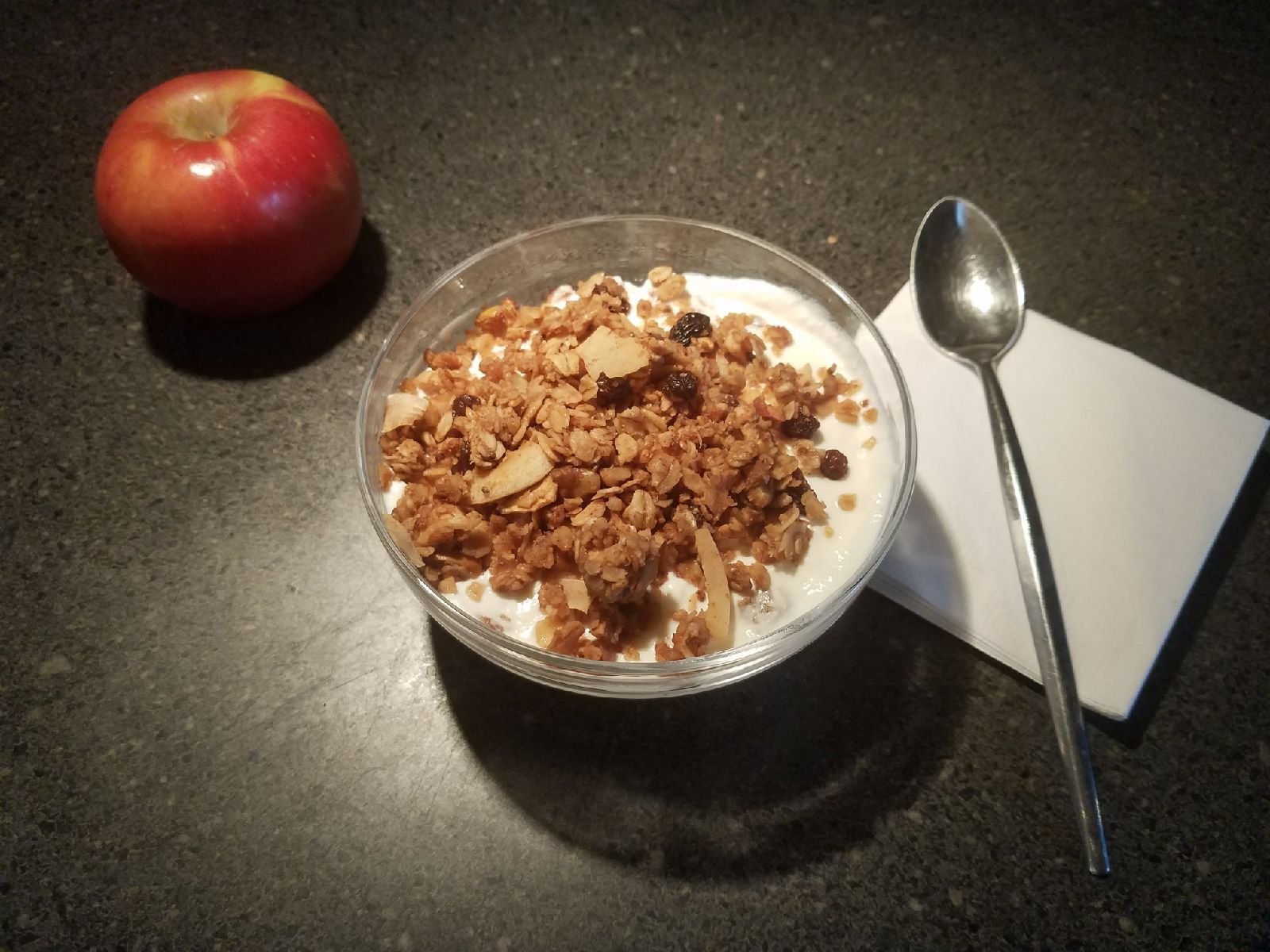 This granola is a weekly staple in our family, as one batch yields enough to sprinkle on yogurt and eat by the handful for our family of three for a week. Granola is great for its convenience and its ability to add a sweet, crunchy twist to many other foods you might prepare. We add it to smoothies, top sliced fruit with it, and it is even delicious as an alternative to croutons on a salad.
As a bonus for making this granola, your home will be filled with the irresistible smell of cooking apples and cinnamon during and after your granola baking. It is easy to make and even easier to enjoy!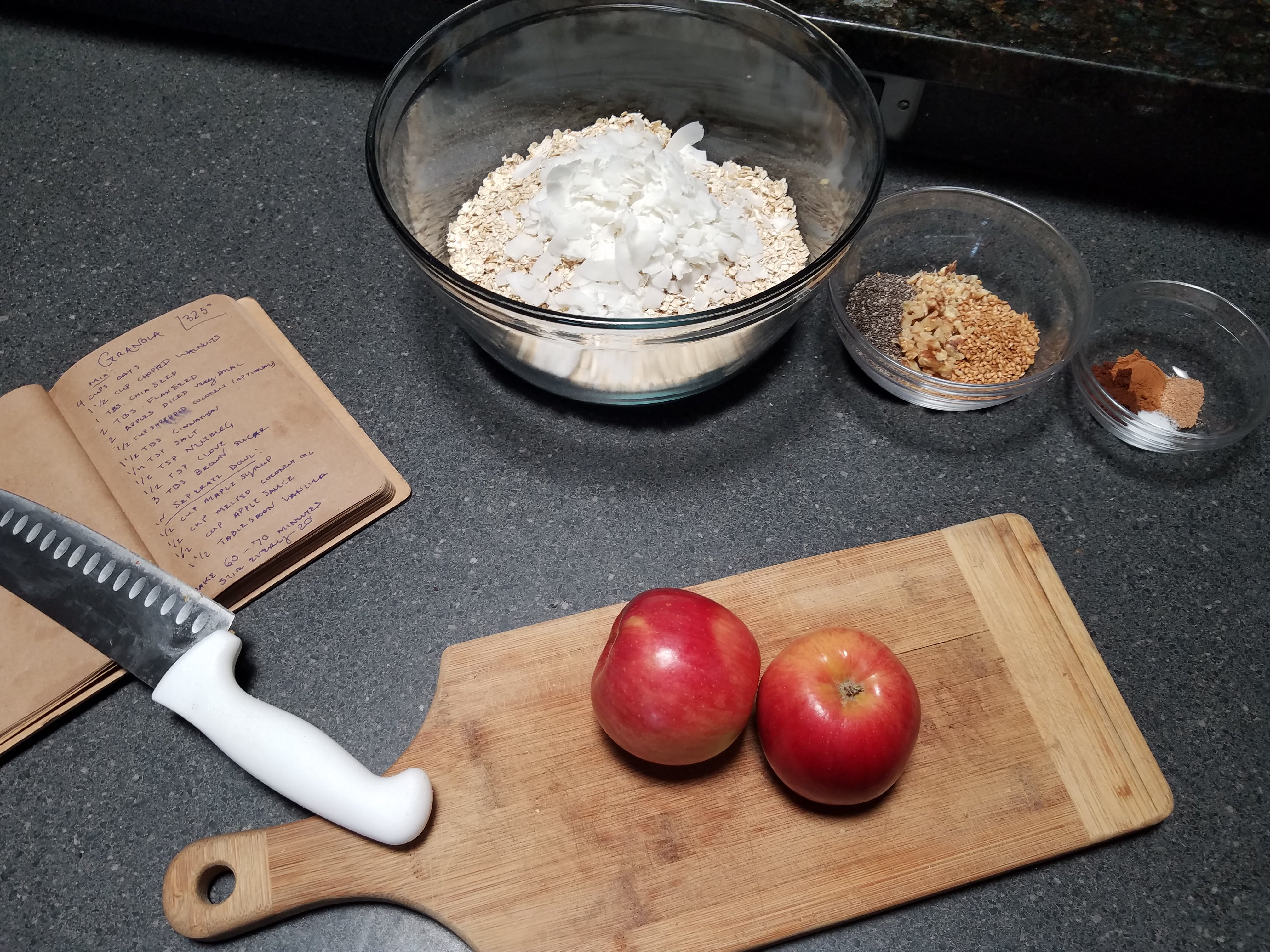 Ingredients:
4 cups of rolled oats
½ cup of raisins
½ cup chopped walnuts
1 tablespoon chia seeds
2 tablespoon flax seeds
2 apples (I use honeycrisp or Fuji)
½ cup shredded coconut
¼ teaspoon salt
1 ½ tablespoon ground cinnamon
½ teaspoon ground clove
½ teaspoon ground nutmeg
3 tablespoons brown sugar
1 egg white (optional)*
½ cup maple syrup
½ cup coconut oil (warmed to liquid form)
½ cup unsweetened applesauce
1 ½ tablespoon vanilla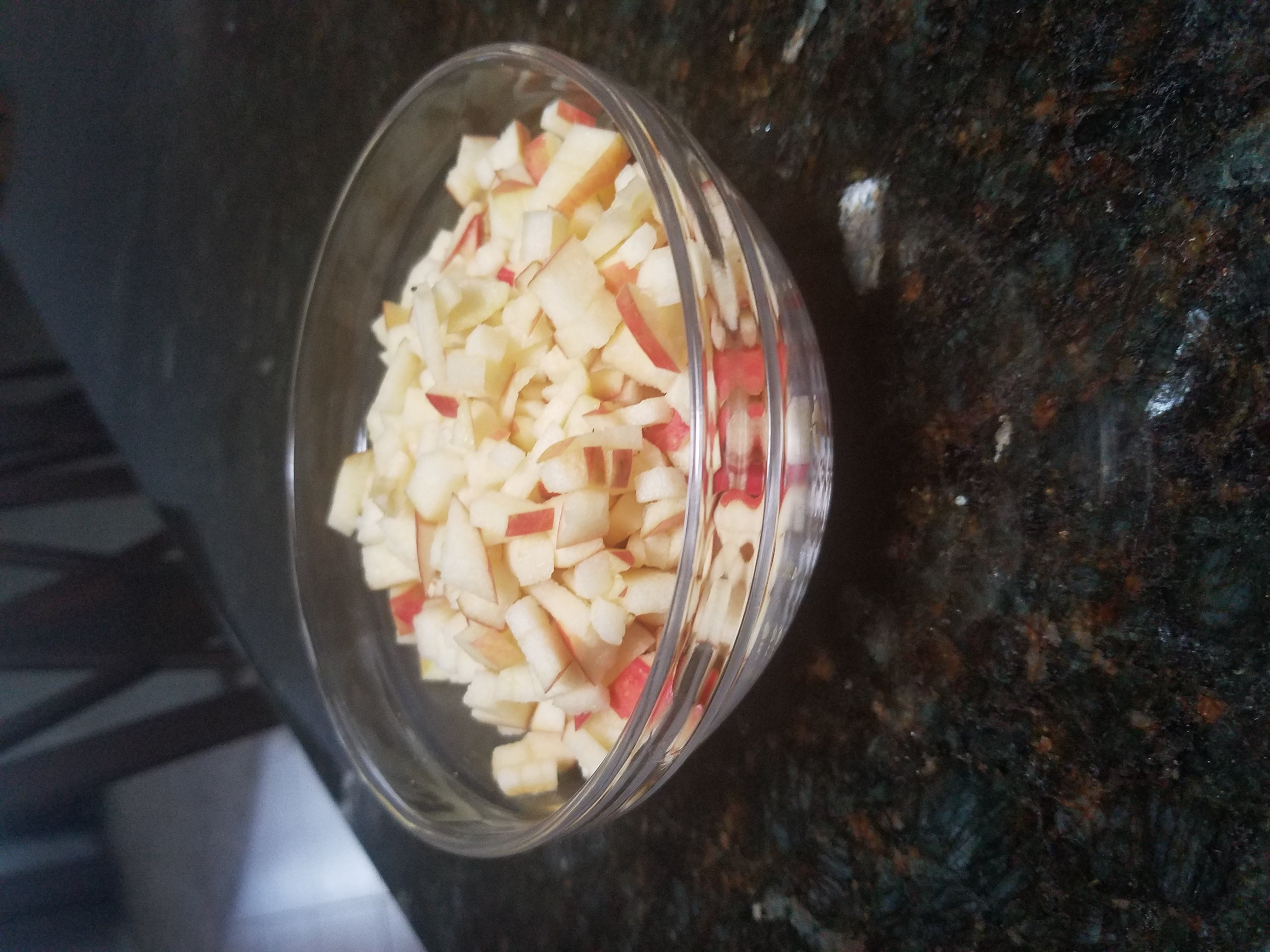 Preheat oven to 325℉
Prepare 13x9 baking pan by lining with foil and spraying with cooking spray. Set aside.
Dice apples in to small squares
In a large bowl, combine apples, oats, walnuts, raisins, chia seeds, flax seeds, coconut, salt, cinnamon, nutmeg, clove, and brown sugar. Stir until well combined.
In a separate bowl, combine maple syrup, coconut oil, applesauce, and vanilla.
Pour the second mixture into the apple/oat bowl and stir until completely combined.
If you prefer clumps in your granola: beat the egg white until frothy. Stir into granola mixture.
If you prefer silky smooth granola with no clumps, skip this step.*
Bake granola for 70-80 minutes, rotating and stirring every 20 minutes.
Allow to cool completely before enjoying.