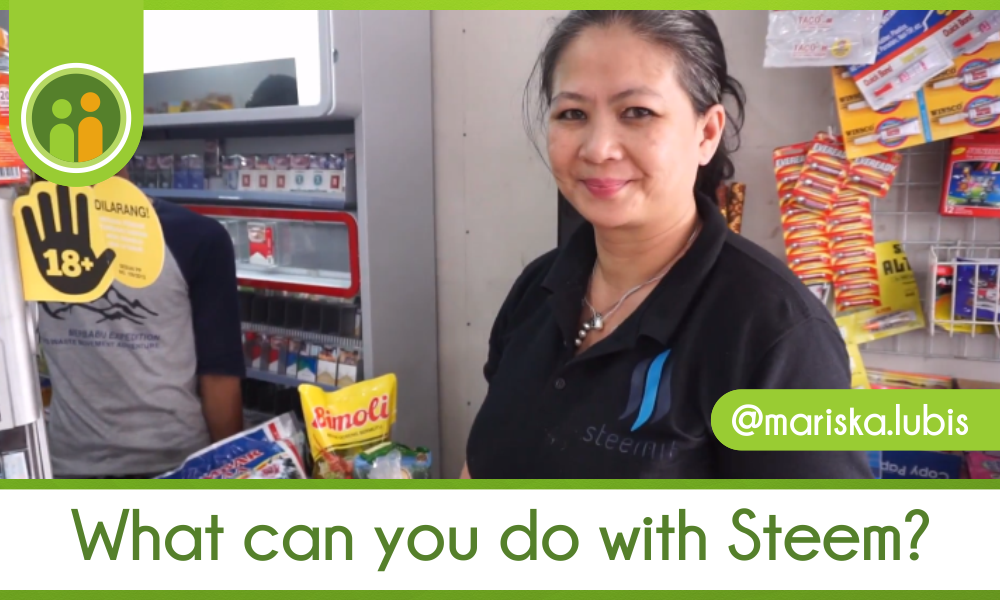 A good day everyone!
Today we bring you the first entry of our project to help promoting Steem. The idea is to have everybody post what they can do with Steem. The goal is to reach people who don't know about Steem or crypto, by seeing what people can do with crypto we might be able to reach a large audience by having these videos being shared on social media.
The iniatives that help raise awareness for Steem will be featured on our blog and will receive rewards from our fund and also part of the posting rewards. In the past days we have asked for the first people to join our project and below you will see the first initiative from @mariska.lubis, who is an @steem-ambassador. In the next weeks we will post other entries and then we will announce how everyone can participate in this challenge.
Contact @futurethinker on Discord if you want to be one of our first featured members. For more information about this iniatiative read up our initial post.
We want to thank @mariska.lubis for showing us what she can do with Steem. It is very amazing to see how much food she could buy in her native currency and how she can help someone to earn with only 5 steem! We hope many more will join this challenge and show what is possible with Steem!
For this video Mariska will receive 5 Steem from our fund and 25% of the author rewards from this post :)