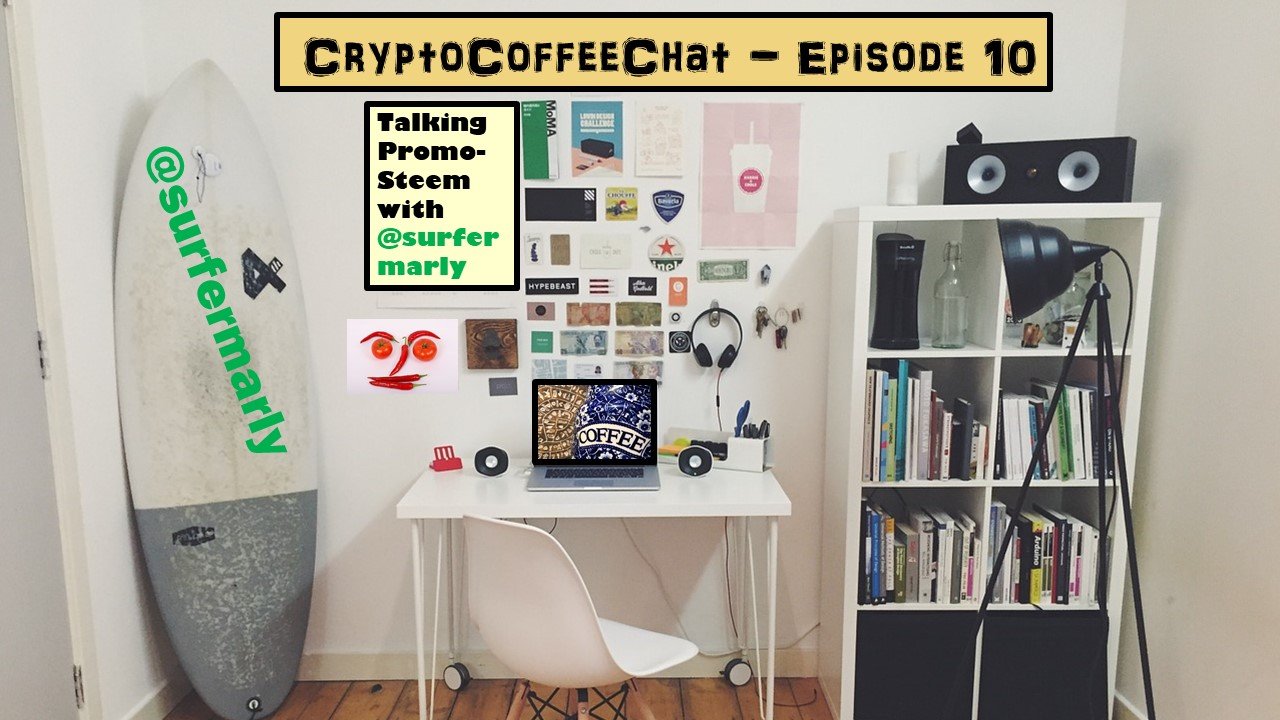 This is Number 10 in a series of blogs where I talk to a Steem Blockchain enthusiast over the internet, over a coffee, and this time I am chatting to @surfermarly our favourite surfer, hot pepper aficionado, steemit inspirator and brand new Steem-Ambassador.
Marly lives on the beautiful Canary Island of Lanzarote in the territory of Spain, and she joined Steemit 23 months ago. Marly lives with some "Super Hot Beasts" (which I will come back to) and shares quality posts on surfing, travel, motivational and inspirational themes on a daily basis.
Marly is a constant source of positivity and demonstrates her passion for living and breathing the Steemian Surfer way of life. In the last few days Marly has become a community approved Steem-Ambassador: and I thought I would pick these quotes to demonstrate what you are missing out on, if you are not following @surfermarly:
@surfermarly is an inspirator, a truly positive person who takes set-backs as a next step in the ladder of life and you can read this in every post she writes. There is so much dedication and passion in her material. From @kus-knee
There literally isn't a better natural ambassador for the platform. I wrote her bio for her @steemtradecards hereand I stand behind every word I said. From @wolfje
The Move to Lanzarote: The Land of The Super Hot Beasts
Marly left a busy corporate life in Germany to move to the hot volcanic island of Lanzarote where she has much more freedom and space, to enjoy a more spontaneous life, which might mean catching the surf, if the surf is up, or helping with the family business.
We have become accustomed to knowing Marly as the surfer – but we might not have known that Marly is also a hot pepper aficionado helping to grow and collect the world's largest variety of hot pepper seeds including one probably appropriately called "The Super-Hot Beast".
We had fun regaling her small army of cats seen here who featured on #comedyopenmic , talking about the definition of mad cat lady, and I was amazed that in the 30 degree Lanzarote heat, her cats will sprawl and lie out in the full sun!!
Now with all the fur they must be The Super-Hot Beasts!
Plans as a Steem-Ambassador
Marly was at Steemfest 2 and was witness to @Starkerz now legendary speech about promoting Steemit and adding value by bring in new people and businesses onto the platform. So, with being so well connected on the platform, Marly has already had an awareness of #promo-steem since November 2017, and has shown increasing interest in 2018 with the natural new extension being the Ambassador guild.
I started talking to Marly about Steem-Ambassador back in May when I shared a basic slide of brand values and the latest map I had drawn up of Ambassadors around the world and it was a great honour for the project that @surfermarly submitted an Ambassador Application in June.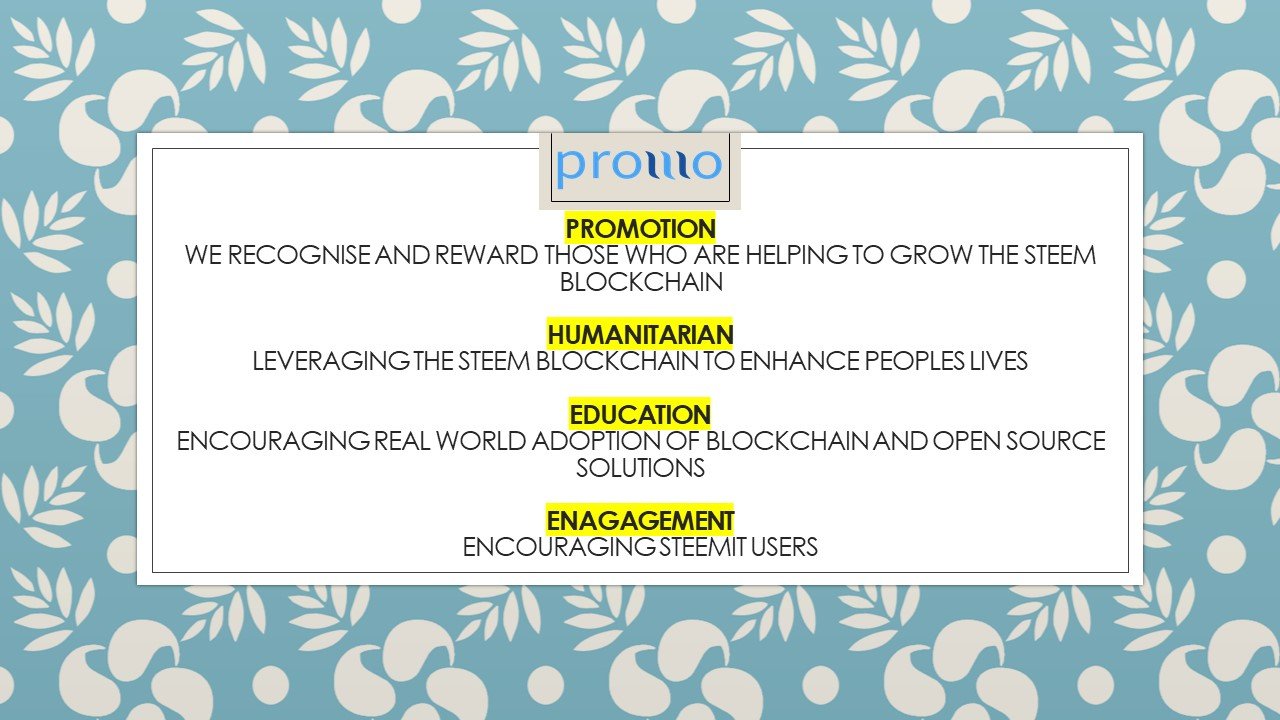 As of a few days ago @surfermarly has now been approved by the community as a Steem-Ambassador – please see Marly's acceptance and welcome post about this new role here.
It's really wonderful that the project has appealed to someone with such integrity and reputation and I love her ambitions for listening and engaging with the exiting community. As Marly explained to me, we have an exciting and turbulent time ahead with the new additions of hivemind, HF20 and SMTs, and during this period community spirit will be as important as ever for engagement and retention.
I believe that promo-steem is not only about promoting steem outside of the borders to get as many people and investors onboard as possible, but also it is taking care of, and being a role model in, our already existing community
Congratulations on your appointment Marly – it was always destined to be approved by the community!
Dreams of The Ocean
Did you also know that our busy Steem-Ambassador for Spain – also has a brand new summer initiative under the charitable giving venture of @dreamsoftheocean where the current plan is to bring 14 swim lessons to 14 children in a programme expected to be held in late July and August.
Please see the official blog post from @dreamsoftheocean which is here especially if you want to help contribute and #payitforward.
The initiative comes at a great time as Marly has been able to crowdfund some of the donations using the brand new fundition.io platform (@fundition). The really easy to use application brought to the Steem Blockchain by @hightouch recently received a 1 million Steem Power delegation from @misterdelegation and is well worth looking up as this is a hugely powerful humanitarian app.
I know many of us are so pleased to see Applications such as this on the blockchain and as Marly perfectly says it can:
Change a Life with One Click
If you have a few spare SBDs you can donate these straight to the account of @dreamsoftheocean which I will be doing once this post payout has expired or you could also look up the crowdfunding directly on fundition here.
A bit more background on Steem-Ambassador
Me and Marly talked about promo-steem and the @Steem-Ambassador project, which was founded by @starkerz and @anarcotech to have community approved Ambassadors. The @Steem-Ambassador project rewards high quality posts about promoting the Steem Blockchain and bringing new people and investment into Steemit. The method of rewarding content on the #promo-steem tag is decided in a decentralised fashion by over 50 curators and so the winner and losers are not decided by a small number of individuals or bots. A vote from a minimum of three Steem-Ambassadors means an upvote from the valuable @steem-ambassador account.
The project is included on @roelandp's website Soliciting Power and benefits from nearly 45,000 in delegated SteemPower. There are many delegators to the account, these are people that have the foresight to invest in projects that will add value to the blockchain such as @starkerz, @roelandp, @steevc, @urasoul and @lukestokes.mhth.
If you would like to support a project that will ultimately bring more people and value to Steemit, please consider, a delegation to @steem-ambassador or following the @steem-ambassador curation trail.
DELEGATION
This is really easy using the tool created by Steemit Witness @justyy who happens to be a fan or the promo-steem project and a worthy vote for Witness. DELEGATE HERE.
Please consider delegating some Steem Power so we can collectively reward promotional, educational and humanitarian work using the best proof of brain guild on Steemit.
85% of the curation rewards that @steem-ambassador earns will be returned to the delegator each quarter based on their share of the overall delegation, so this is an active investment too. @steem-ambassador will receive 0% of the curation rewards. The remaining 10% goes to the ambassadors and 5% to the best promoters! DELEGATE HERE.
SUPER HOT BEASTS
Oh and before we finish, here is a photograph of The Super Hot Beasts…… Bad Ass Chillies: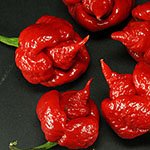 Marly can these be purchased with SBDs?
THE END
Speaking with Marly, was so easy, she has a real passion for meeting, greeting and inspiring people on the Steem Blockchain and I look forward to any future collaborations we might have in our community.
My readers might like to join the promo-steem discord community: here
SteemOn!
@Cryptocurator
Here is the back catalogue of CryptoCoffeeChats:
Episode 9 | @fredrikaa | here | Steempress Co-Founder
Episode 8b | @FutureThinker | here | Promo-mentor & Steem Ambassador
Episode 8a | @FutureThinker | here | Discord Champion & Steem Ambassador
Episode 7 | @mcfarhat | here | Steem-Ambassador & Utopian Contributor
Episode 6 | @bitrocker2020 | here | The King of #TeamMalaysia
Episode 5 | @Danieldoughty | here | The Prince of Borneo
Episode 4 | @Pennsif | here | The only Dolphin in Wales
Episode 3 | @Steemitph | here | Philippines based Red Dayou
Episode 2 | @samstickkz | here | Stach hero
Episode 1 | @anarcotech | here | Yorkshireman & Blockchain Philosopher
The collection covers #Promo-steem work in the Ether, Malaysia, Borneo, Wales, Philippines, Nigeria, France, Lanzarote and the UK.